Hi all. I've finally gotten around to making this thread.
I'll start with the short, image based version.
Back in October 2006 I started with this:
Which evolved into this:
And finally became this:
Which was then realized as this:
Which, after a lot of soldering, became this: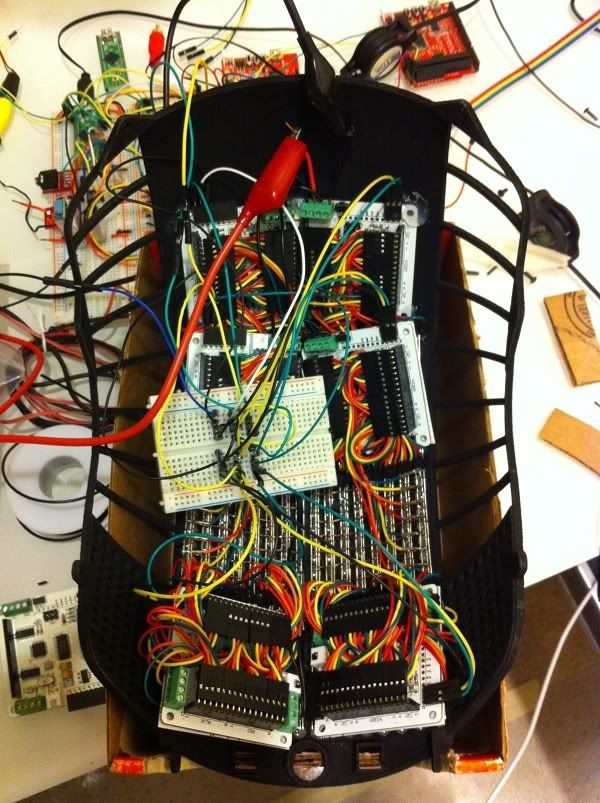 And everything was generally slowed down by this:
Well, her and the day job.
I started this project, technically, in October of 2006 as more of a challenge and 3D modelling exercise than an actual project and physical thing to be made. Of course, over the years as I got better at CAD and became increasing more interested in microcontrollers, and then I stumbled across the critical piece of electronic hardware I needed to start the project in earnest in July 2009.
I've detailed much of the electronics, software, and accomplishments with the LEDs via the my
YouTube channel
. I've also got a decent smattering in the
PhotoBucket
and
Flickr
Accounts. I'm also getting around to working on a
build log-ish blog
which at the moment largely details the design and design decisions in the project. I'll refer you to that lot rather than try and rehash everything in this thread. I'm sure Q&A will clean up the bits in between.
I'll finish with my most recent video.
I'd embed it better if I could figure out how.
Last edited: