For this year I wanted to do a clasic comic book Captain america build. I decided to create a scale maille upper with a fabric undershirt.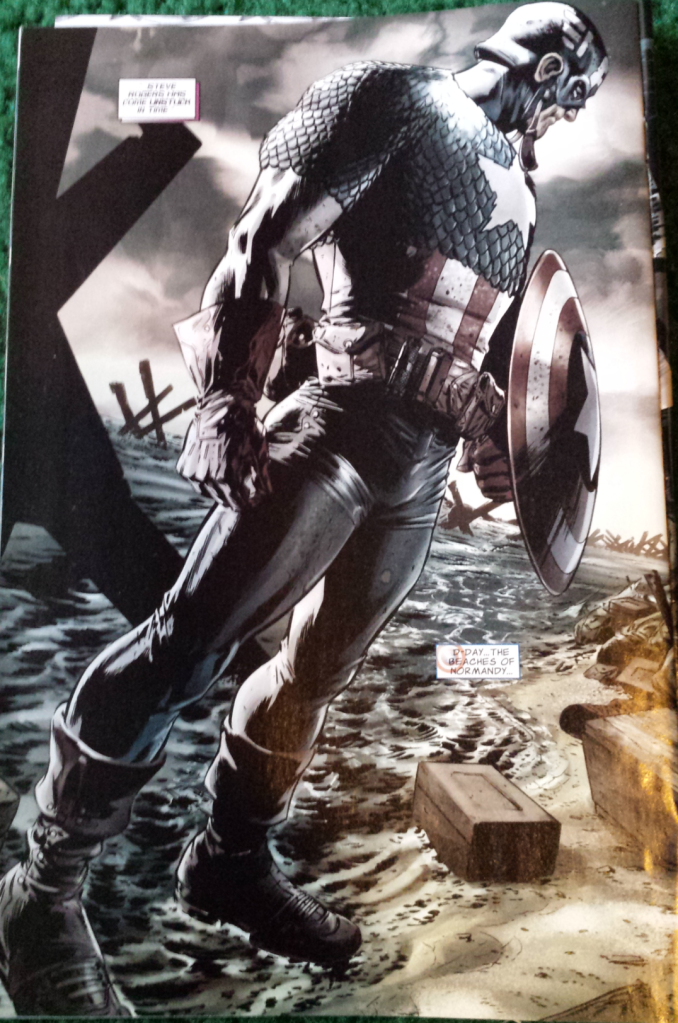 For the Scale Maille shirt I used large blue scales from theringlord.com with split rings to hold them together.
I spent many months stiching this together. I happen to work at AT&T call center at the time so my manager let me make it while I was working
under the sleeves I created chain maille so it would not bind.
for the star I took some sand paper and etched the scales revealing a silver star.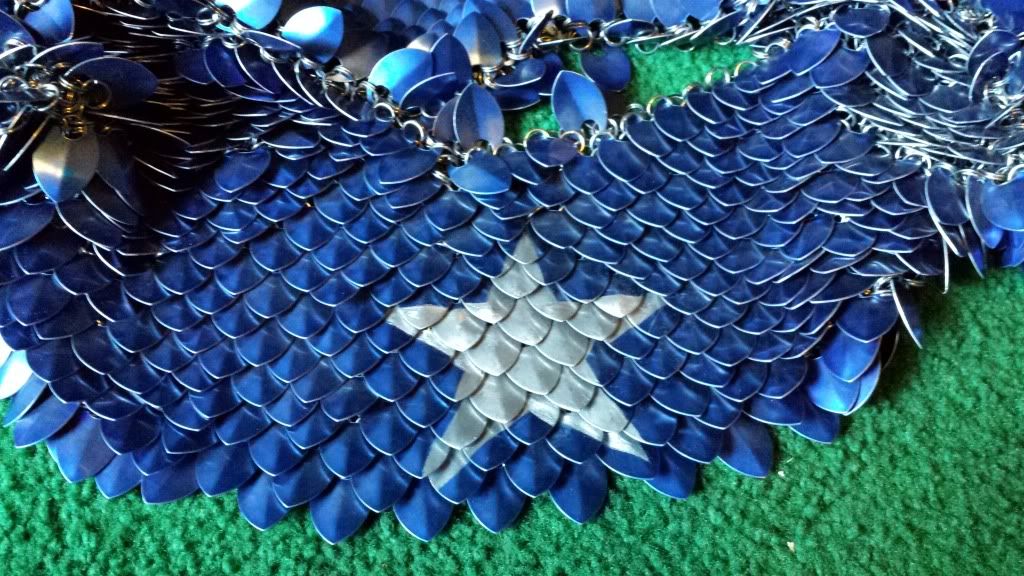 The under shirt was actualy made from 3 seporate shirts one red one blue and one white I cut the red and the white shirts into strips.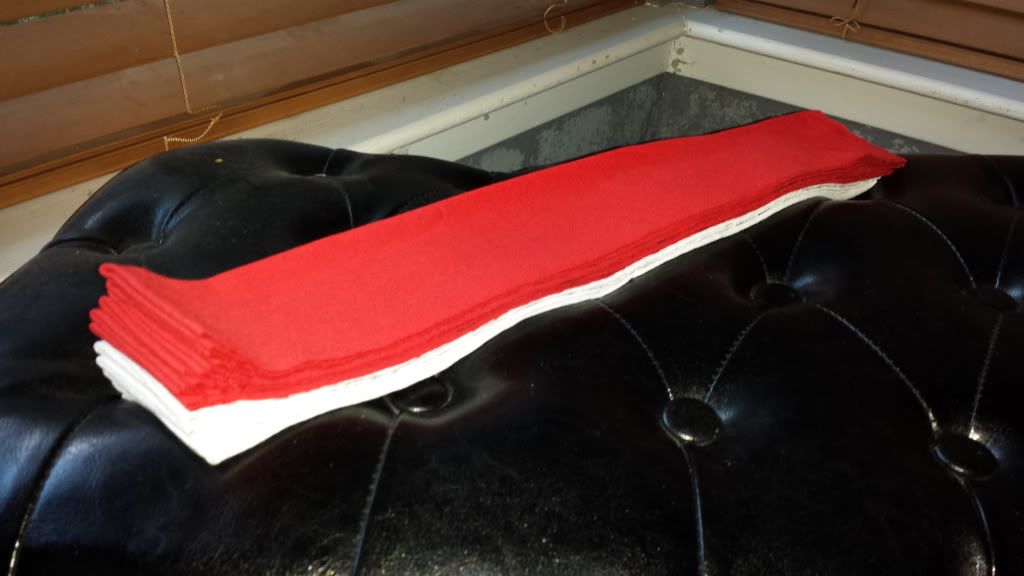 I took those strips sewn them together then sewn them onto the blue shirt.
Then I cut sleeves off a forth white shirt and sewn it onto the captain america shirt.
now that the shirt is complete I can focus on the belt I purchased a side of leather from tandy leather some deglaser thread needle and some snaps.
I startded to measure cut and sew the leather pouches.
here are all the pouched on the belt I created.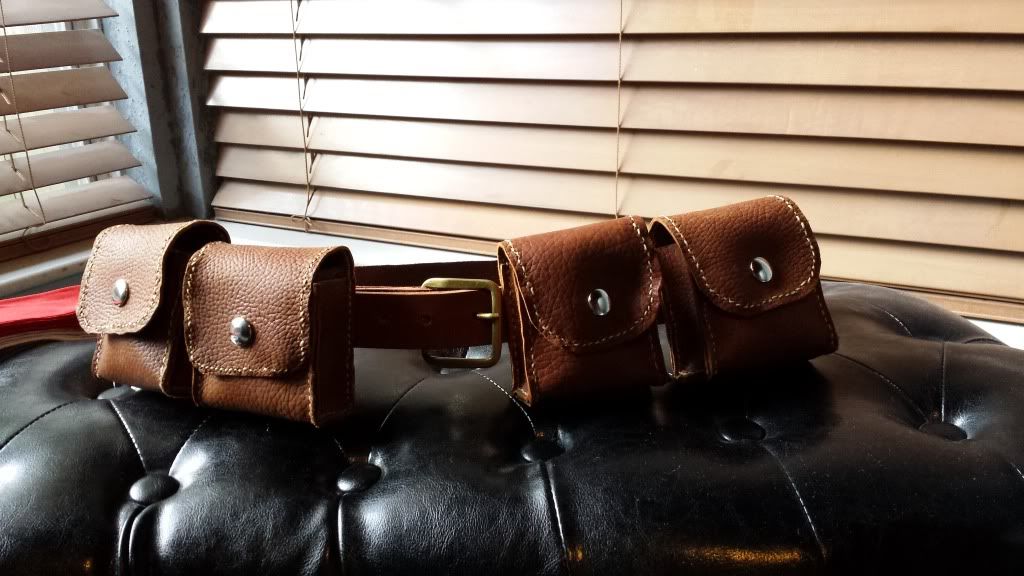 For the shield I bought one of those cheap plastic sheilds from walmart ripped the handles off it and used the inside for a mold. the end result was nice. I basicly painted fiberglass resin over fiberglass mesh and waited for it to dry then popped it out. I still need to user some bondo to fix a few spots then create the handles and paint.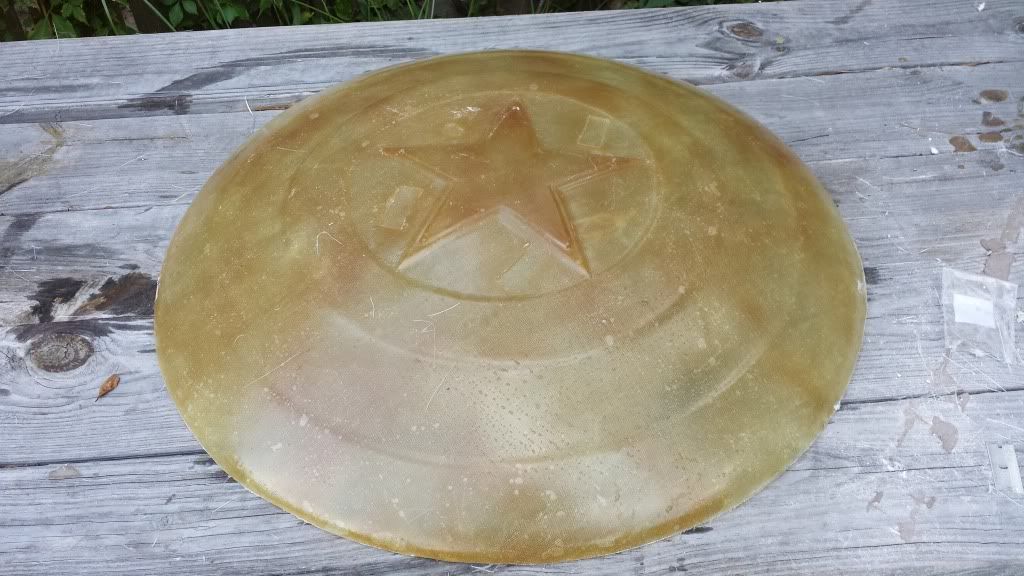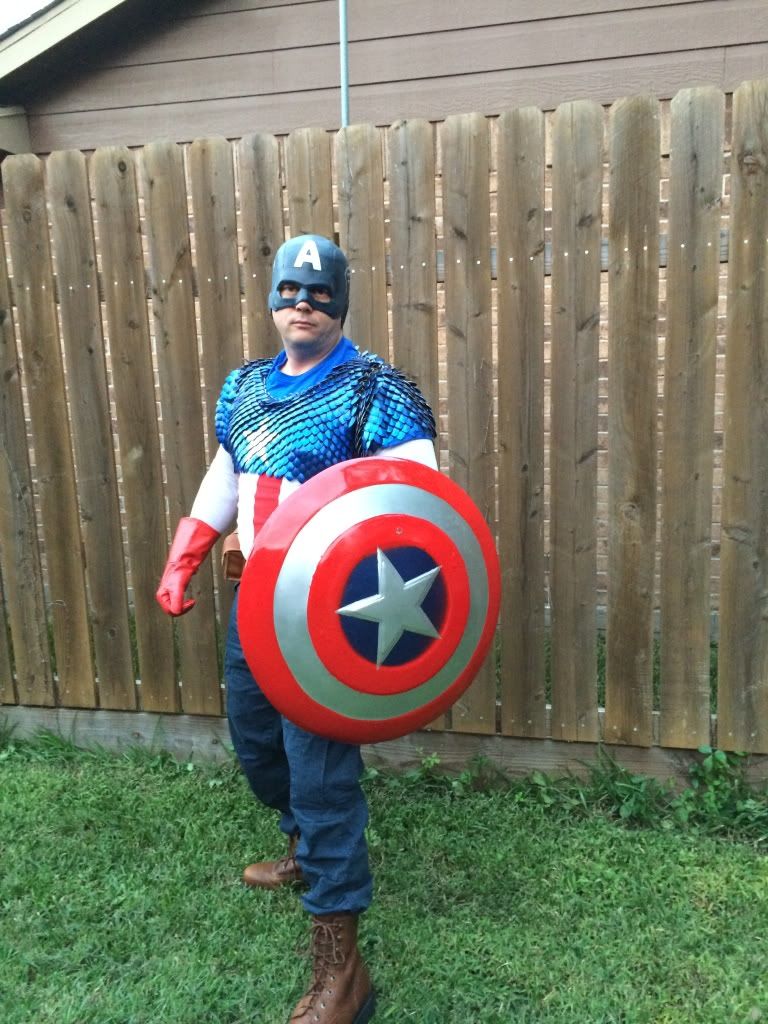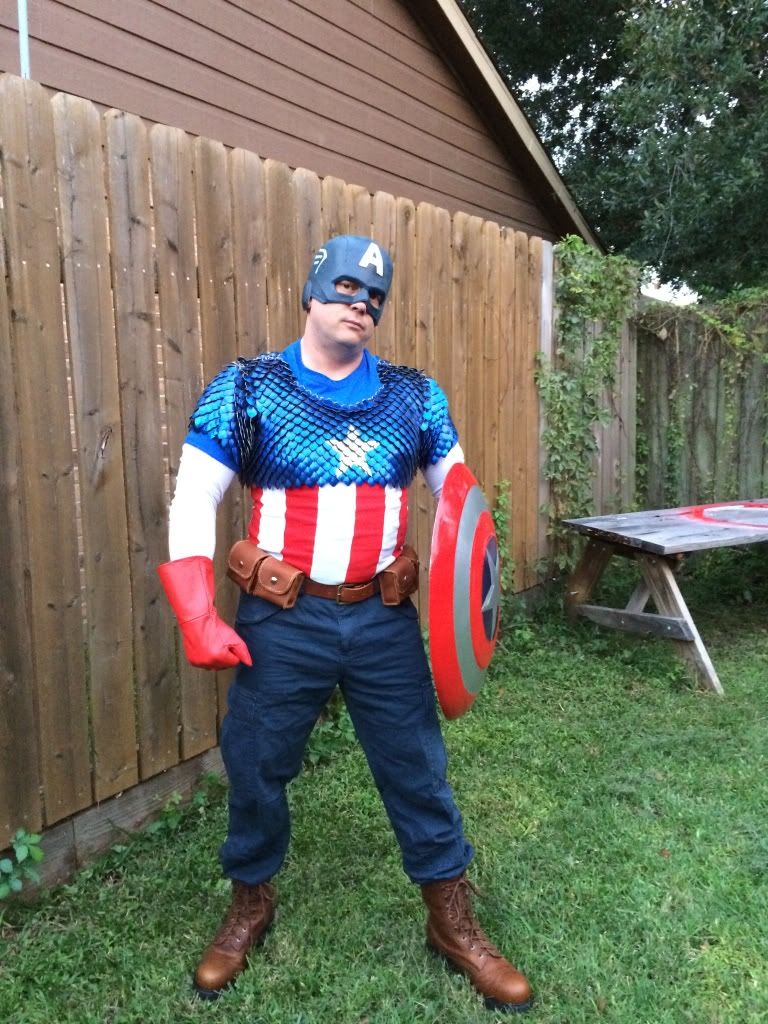 Here is the wife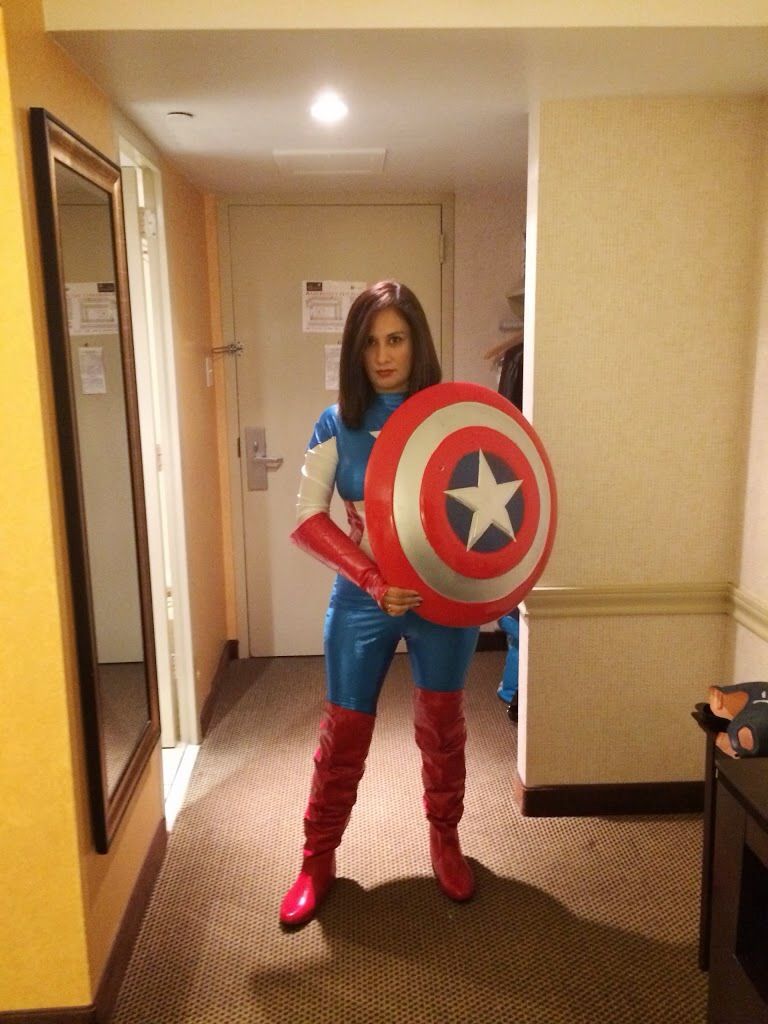 Last edited: