Sr Member
RPF PREMIUM MEMBER
PATTERNS!!! NEW PATTERNS!!!!!
Unfortunately my site is STILL down for construction, but you can still get the patterns from me directly by email:
malakikeller@gmail.com
.
I am offering the AGE OF STEEL patterns for $8 (They are from the 2005 Cyberman)
!!!!BRAND NEW!!!!
I am offering the NIGHTMARE IN SILVER patterns for $16. (They are from the 2013 Cyberman)
The price difference is because of the enormous amount of work it took to create these patterns as Letter size! (76 pages!)
They took quite a bit of work to get them in this useable format. They are NOT PEPAKURA!! please understand this, VERY IMPORTANT! I'm a bit old school, lol.
Just email me for the details, thank you! Eventually I will get them up in my SHOP on my NEW SITE, stay tuned!
I have been wanting to work on this costume for over a year and finally found the time! I'm hoping I have enough time to finish for Halloween! Suicide you say? I WILL NOT FAIL! (At least I hope I don't) At any rate here is the beginning, usually I do the head last, but it just called to me to work on first.
I started with patterns that I made myself. I checked out the pepakura files and there was too many cut points and lines everywhere. (my hat off to STEALTH, his tutorial on how to modify the pep files for foam was very helpful) But in the end I just went with the tried and true, trial and error.
Face coming together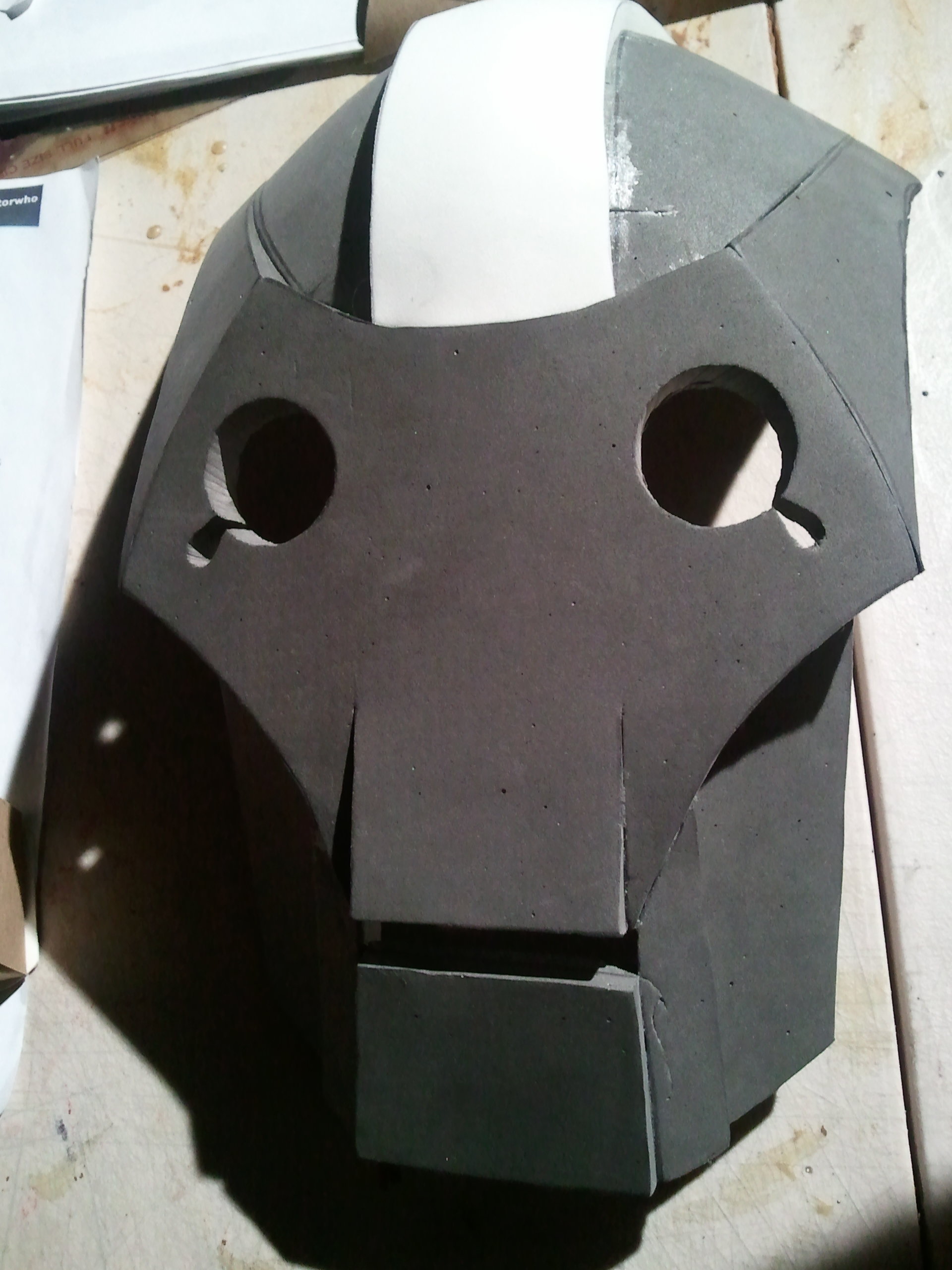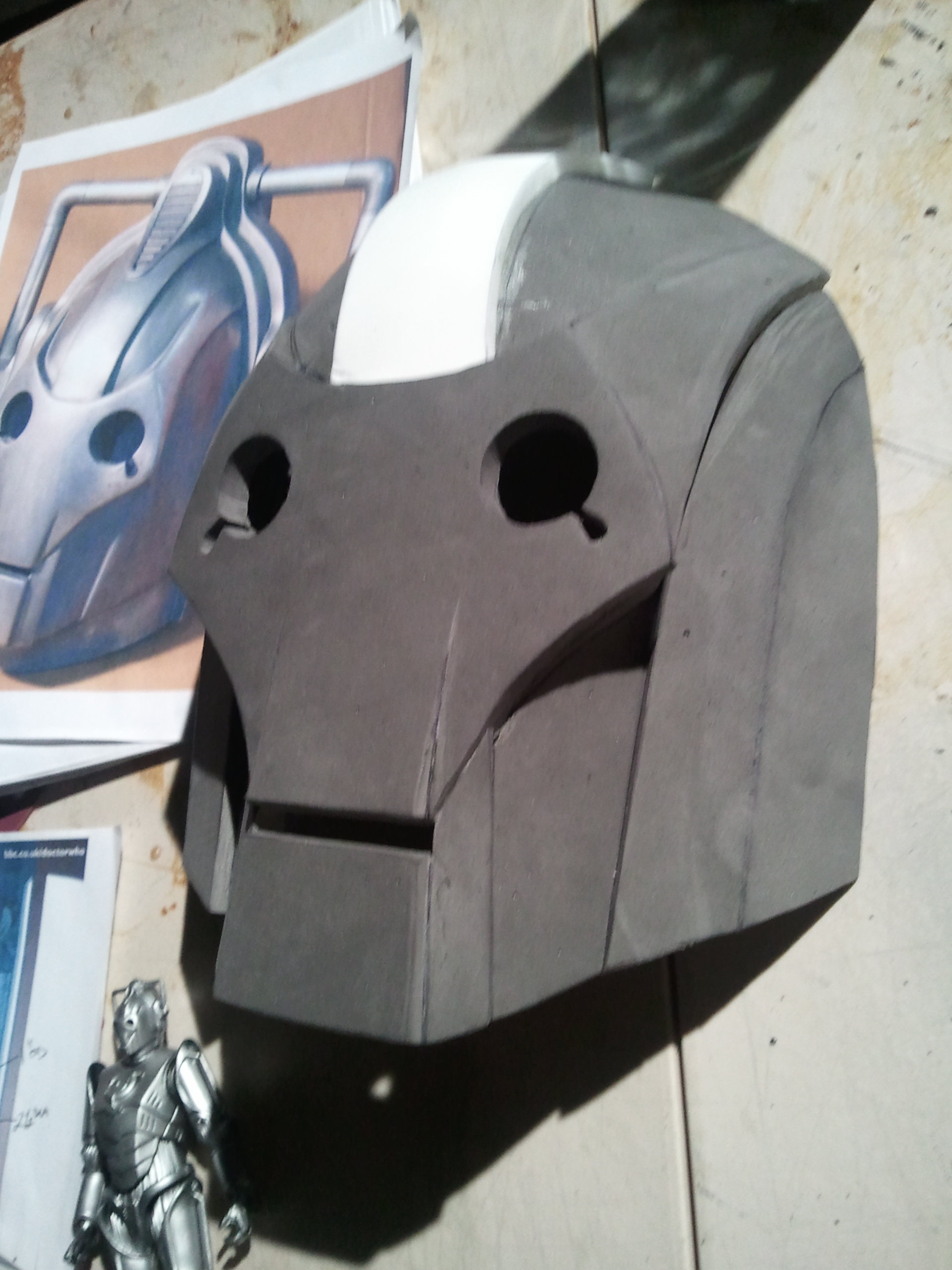 To get the ridge along the center I stacked and glued 6 pieces of 3/8" foam and then bandsawed them into the shape. I'm using foam mats from Harbor Freight, they claim they are 1/2" thick, but if you sand down the tread on the backside it actually comes down 1/8". These are great and take the Barge glue really well.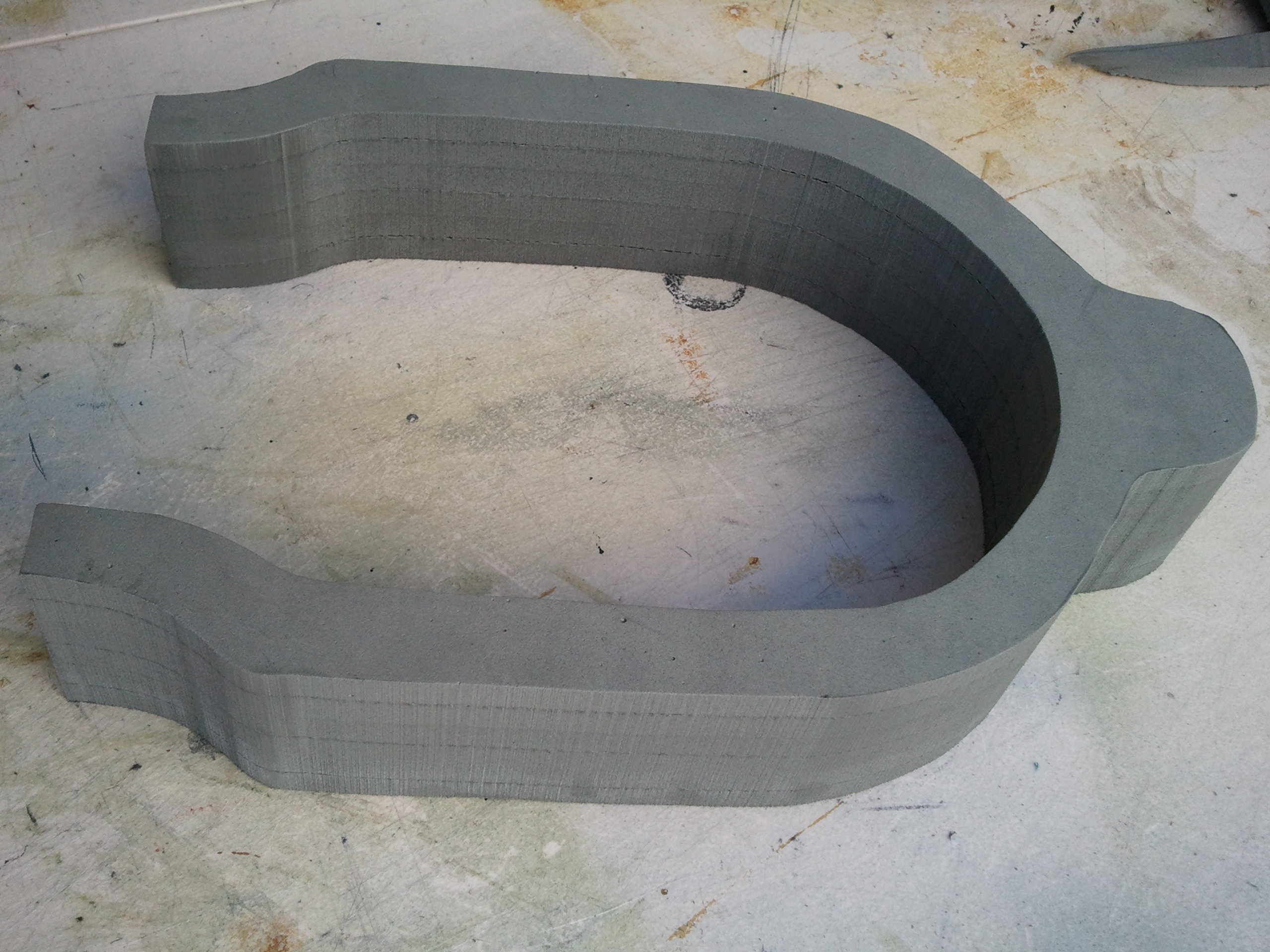 Ear Muffs as I call them, I am using 1/4" L-200 for some of the detail and I needed some 1/16" so I used those craft foam sheets from Micheals craft stores.
And this is where I ran into all sorts of issues. I actually put on the back of the helmet and then noticed a lot of inconsistencies and then my wife pointed out how uneven the ears are and suddenly I hit a panic mode. The entire days work shot. I took a deep breath and stopped taking progress pictures (sorry) and Burned thru a reworking of the entire face and ears over a 7 hour period. It looks SO MUCH BETTER! It was totally worth the pain and redo.
Next up the final touches on the helmet, then onto the chest I think.
Thanks for watching.
Last edited: