My journey to this build started a year ago at SDCC 2014. My wife and daughter had costumed up two years in a row and I was frankly tired of holding the bag or taking the photo. I guess my inner narcissist was screaming, "look at me!" I'd considered an Iron Man or Stormtrooper for years, but hadn't really had motivation. And then we ran into a Cyberman last year, pretty sure it was another RPF member wondersquid. Also ran into someone with an Anubis headpiece from SG-1 and I talked with them a bit on construction and technique.
I started following his thread and doing research, watching youtube videos, soaking up RPF tutorials, etc. I built a paper (pep) helmet before deciding on a foam suit as I was still in the thinking/research stage. It seemed a harder task to do a paper build. Then I then stumbled into the foam section (and recalled the costumes I'd seen at SDCC) So about three months after SDCC I made my first trip to Harbor Freight, printed the first template from the modified pep-files by JF Custom (wondersquid hadn't released his files at this point), and my first cut into foam.
One week later I had the basics of the suit glued together. But the helmet came out wonky so I ended up using the paper one.
I learned a lot, and used several methods to finish it. Did a heck of a lot of experimentation and asking questions here and in other forums (the 13th Cyber Legion on FB is a great group of Cyber builders). But most of the work was bondo, sanding, bondo, sanding, etc...
Gloves are latex and were lent to me by Devlin on the 13th Cyber Legion. I felt better with those and they showed up in lots of people's selfies, or as I referred to them 'chokies' as my pose was one of strangling them as I was the pic with my friend in the River costume.
The suit did so well that they pushed me up on stage at the BBC's Doctor Who Meet-up. Ended up winning. They took me back for an interview, and unexpectedly Peter Capaldi and Steven Moffett were there. Peter came up and complimented me and signed the suit! Amazing experience.
I'll post a blow by blow with images below, including some missteps I made and the eventual fixes. The whole build took eight months start to finish but most of that was resting, drying, thinking time.
Plans for Version 2
- Modify the mouth LED to activate on voice
- Incorporate a voice changer and speakers
- Fix helmet issues (top vent, make it close from front instead of back, add cheek detail)
- Make new front chest piece to replace signed chest piece
- Make chest logo removable and add goo and emotion inhibitor chip
- Finish the undersuit (knees and shoulders), and repair damage (elbows)
- Repair cod piece and put in side snaps (the diaper pull up method damaged cod piece undersuit)
- Make boots easier to get on/off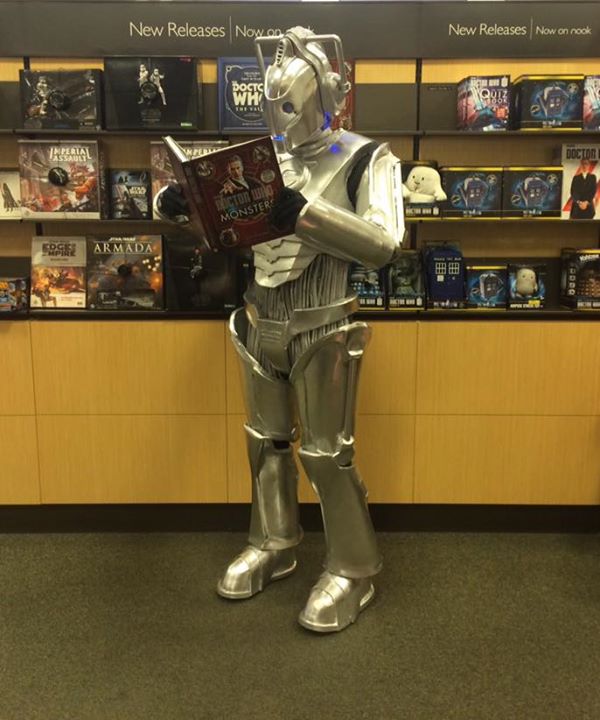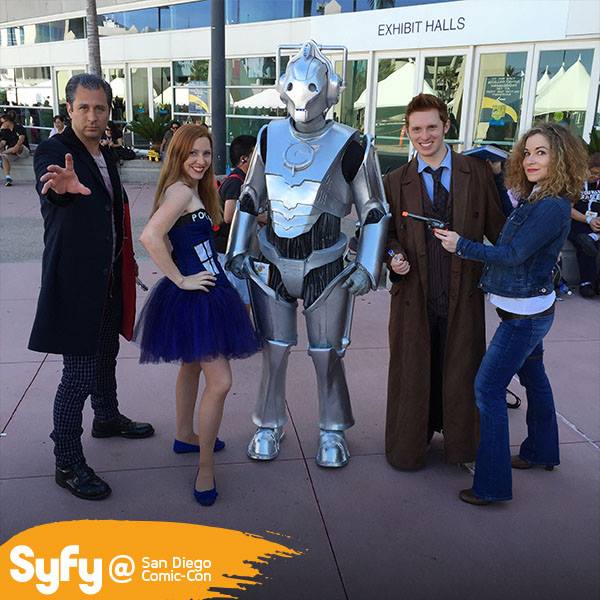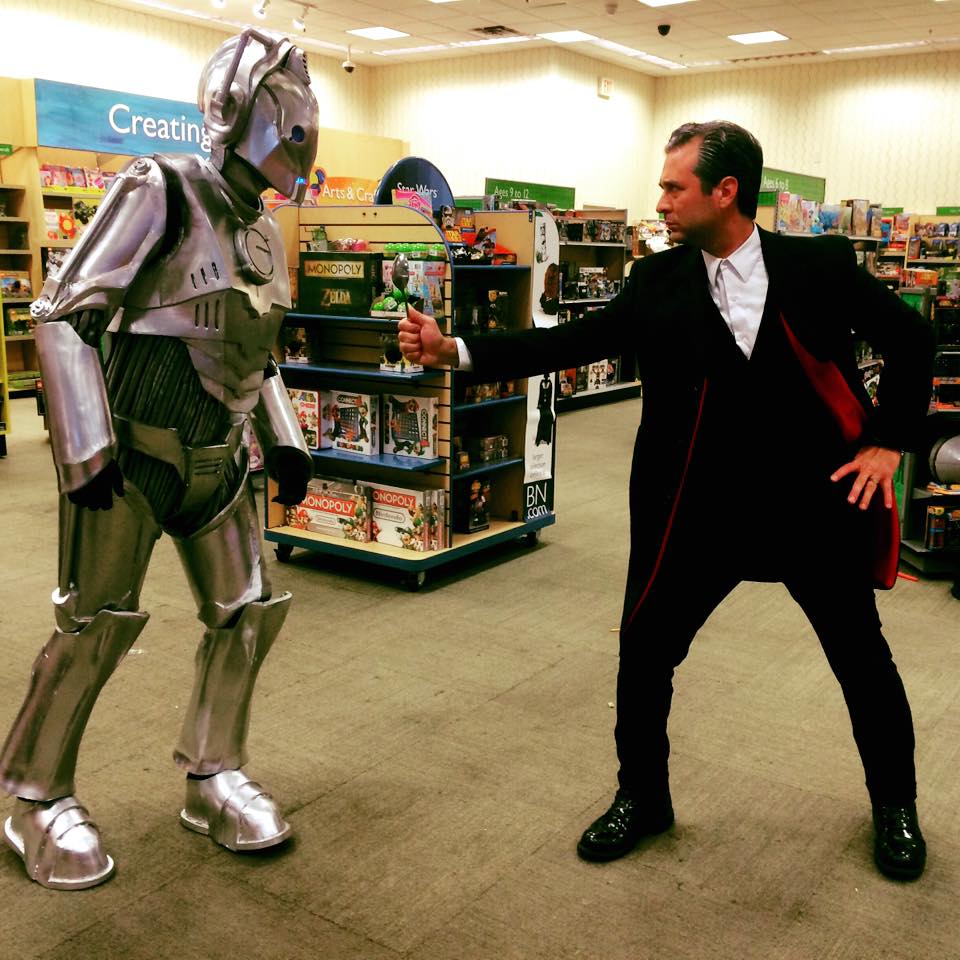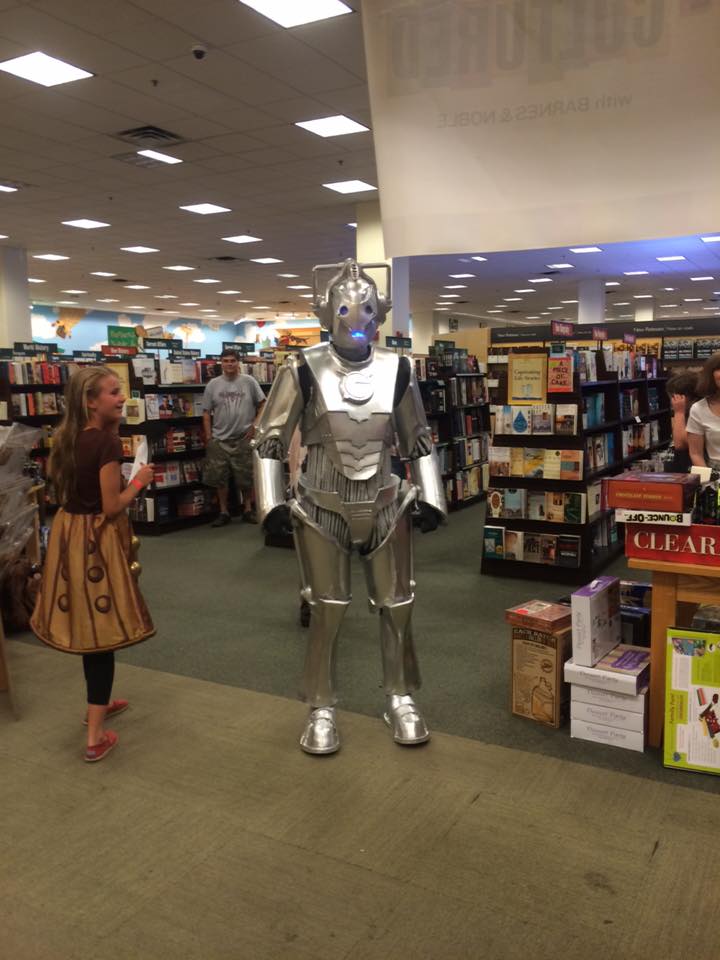 Last edited by a moderator: