Master Member
RPF PREMIUM MEMBER
I've been knocking around this project for a few weeks. This is a custom Classic Trek movie Phaser II pistol. I decided to combine elements that I've liked from all the pistol phasers out there...you will see elements from the Brad Nelson Phaser, the Assault Phaser, the TOS Phaser, and the Search For Spock phaser in this build.
This is where I'm at, so far...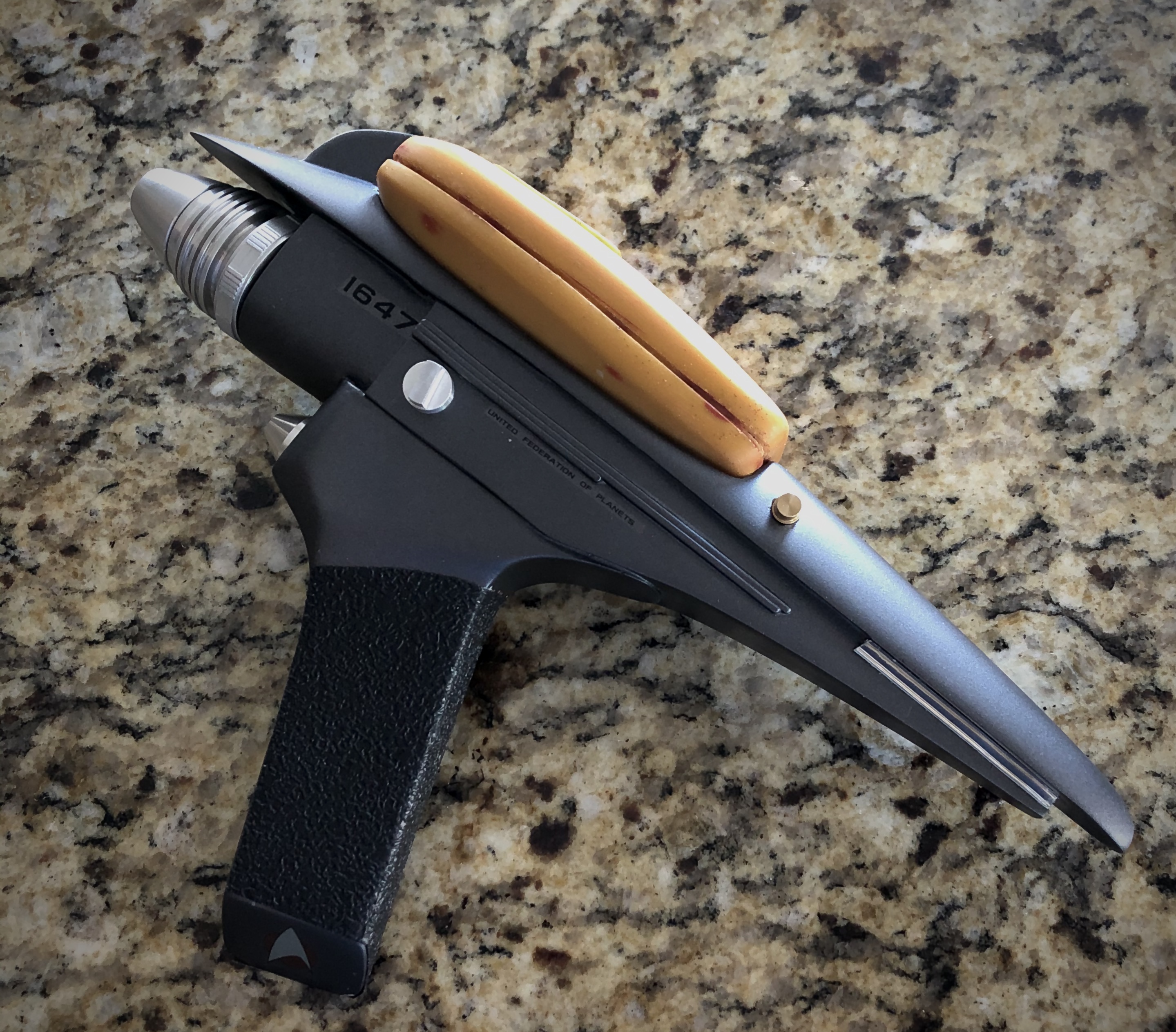 I'm mulling over ideas for the Phaser One. I'm considering adding design elements from the TMP phaser to that part of the build.
Last edited: