Custom "Stylized" Rocketeer Helmet
Pattern & Build By #GiiZmOMakes
​
I start with wrapping the form with dollar store plastic wrap as a backing for the duct tape.
Once its fully wrapped and I have my reference its time to draw my seams.
Only patterning one side for symmetry. I had the side seams placed run under the trim to hide it.
And simply cut the lines.
Once the pattern lays flat and reg marks are in place, they can be Pinned down to foam for transfer.
The base shape is done.
And it fits!!
Moving onto the fin and vents.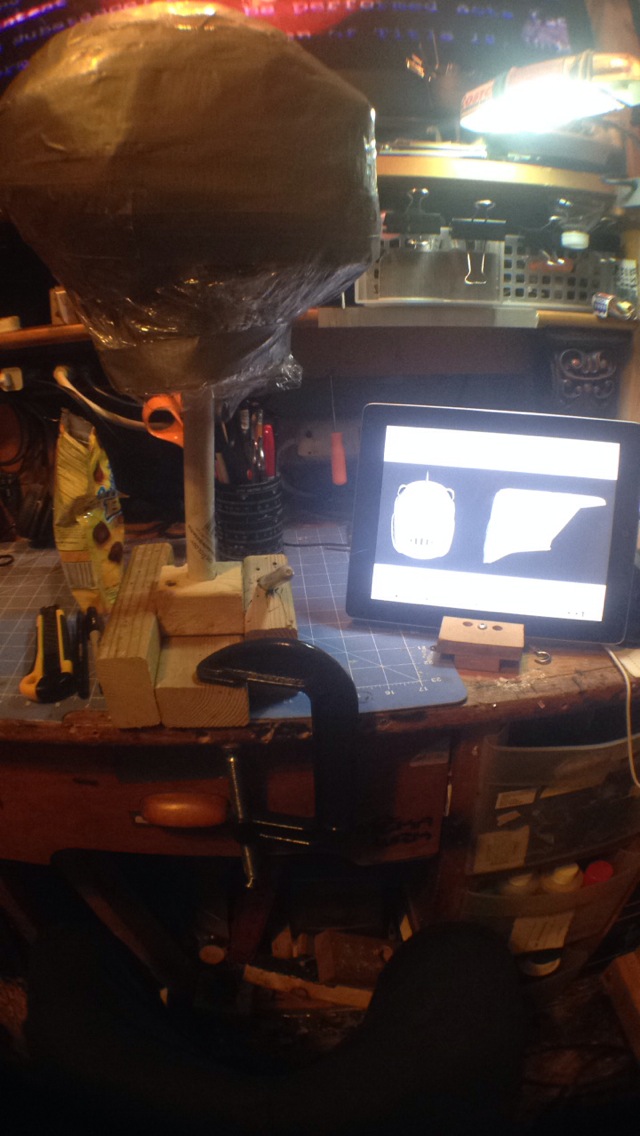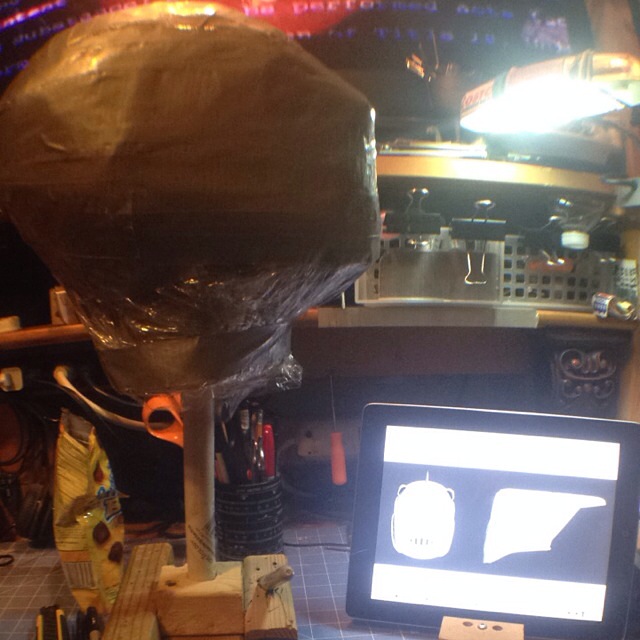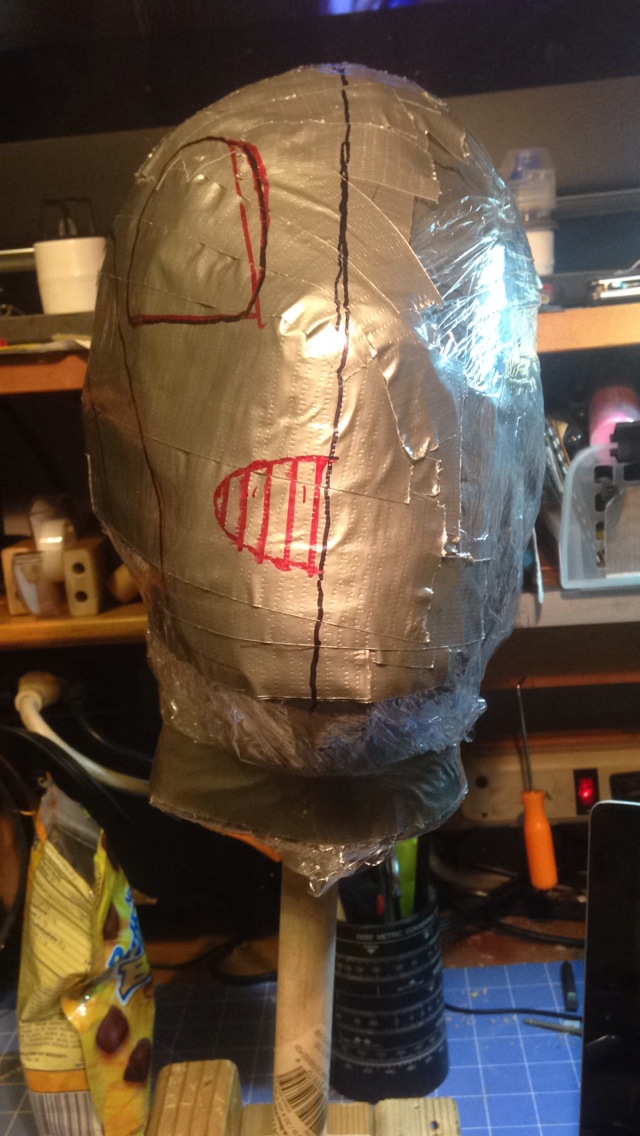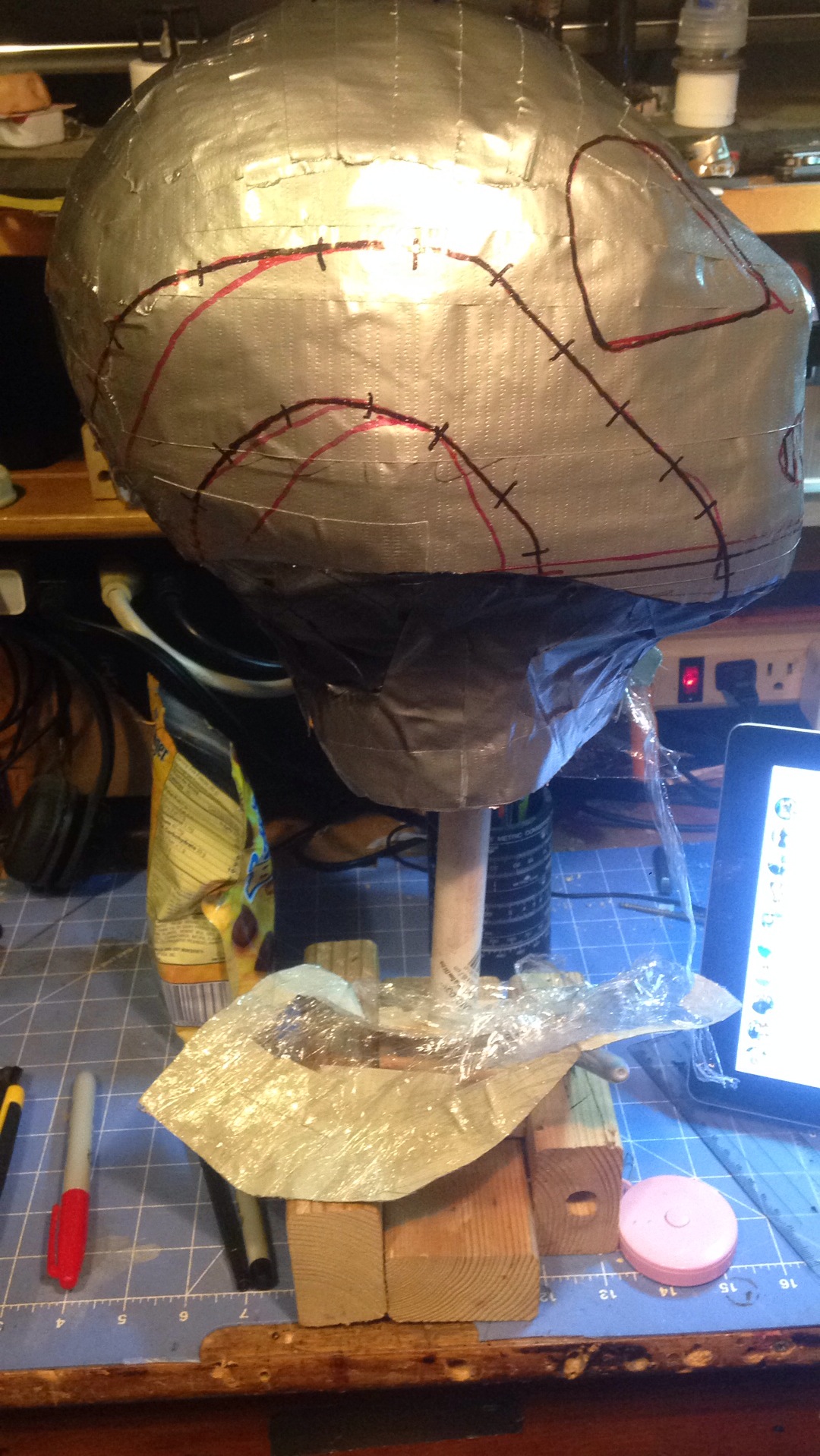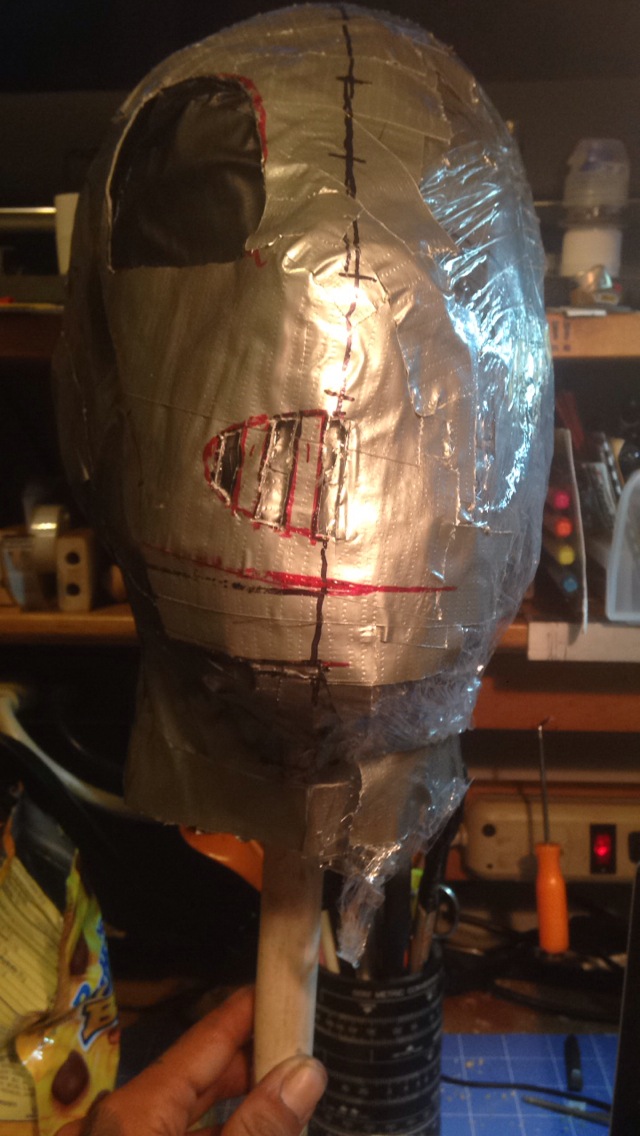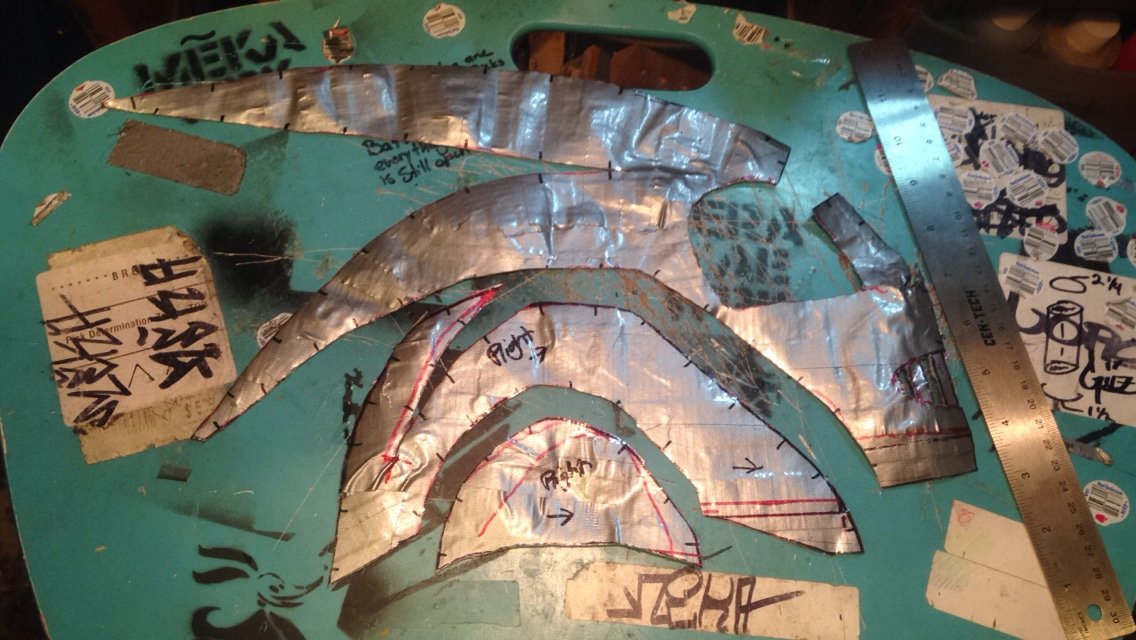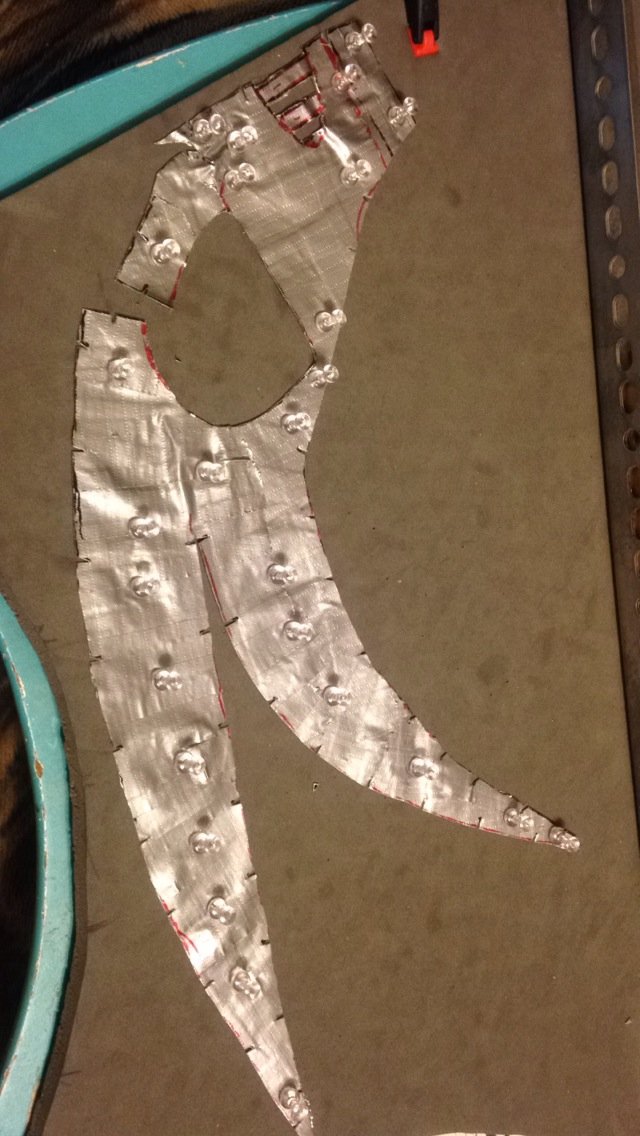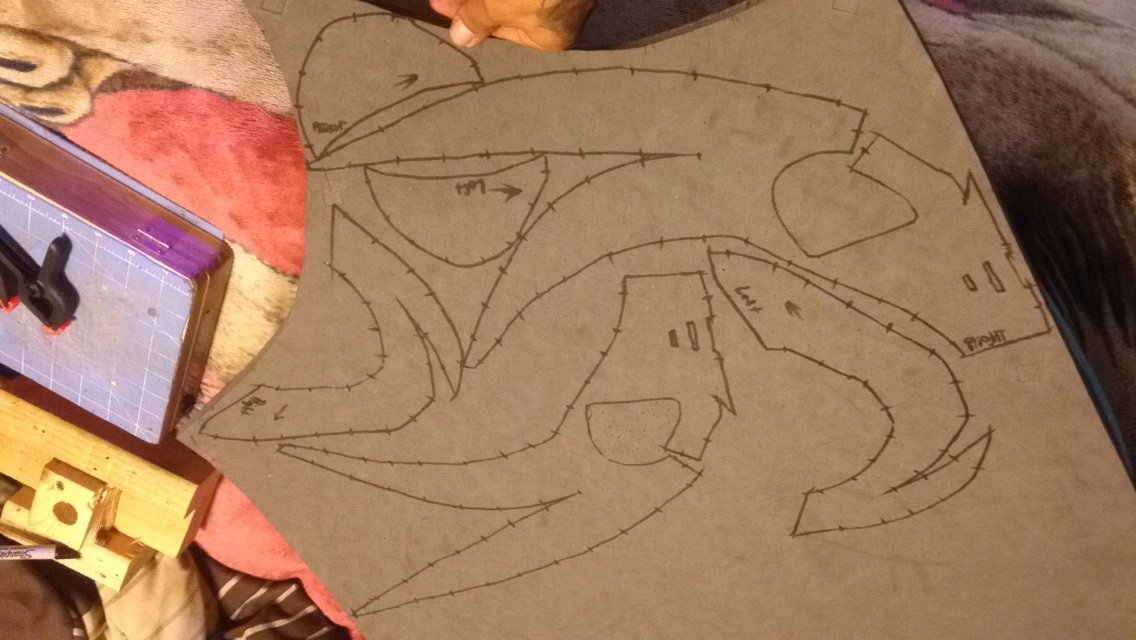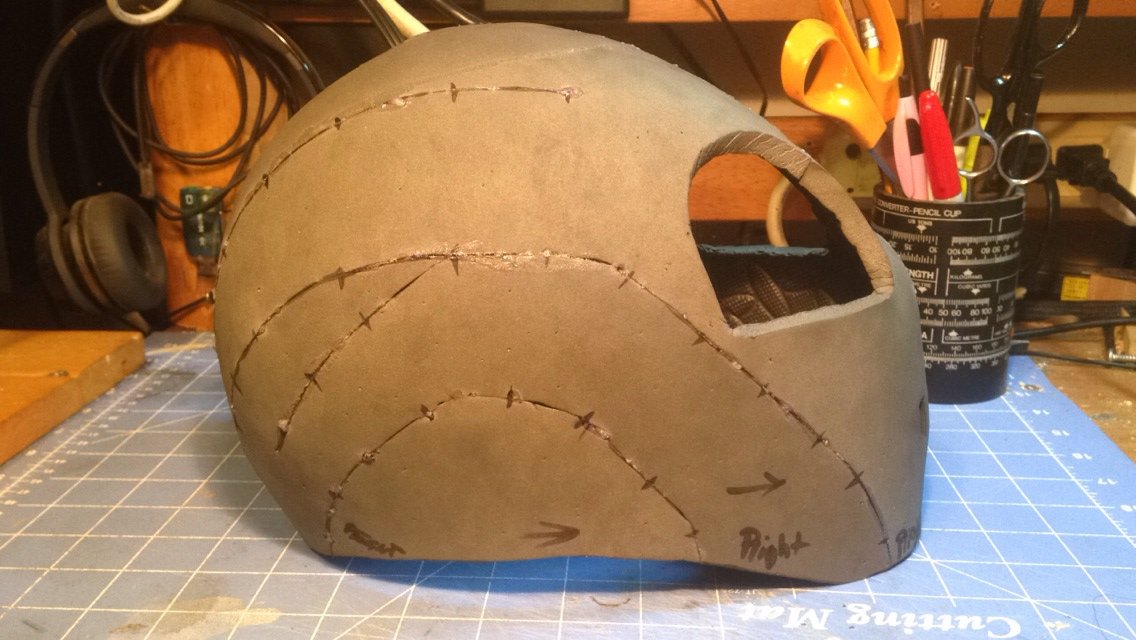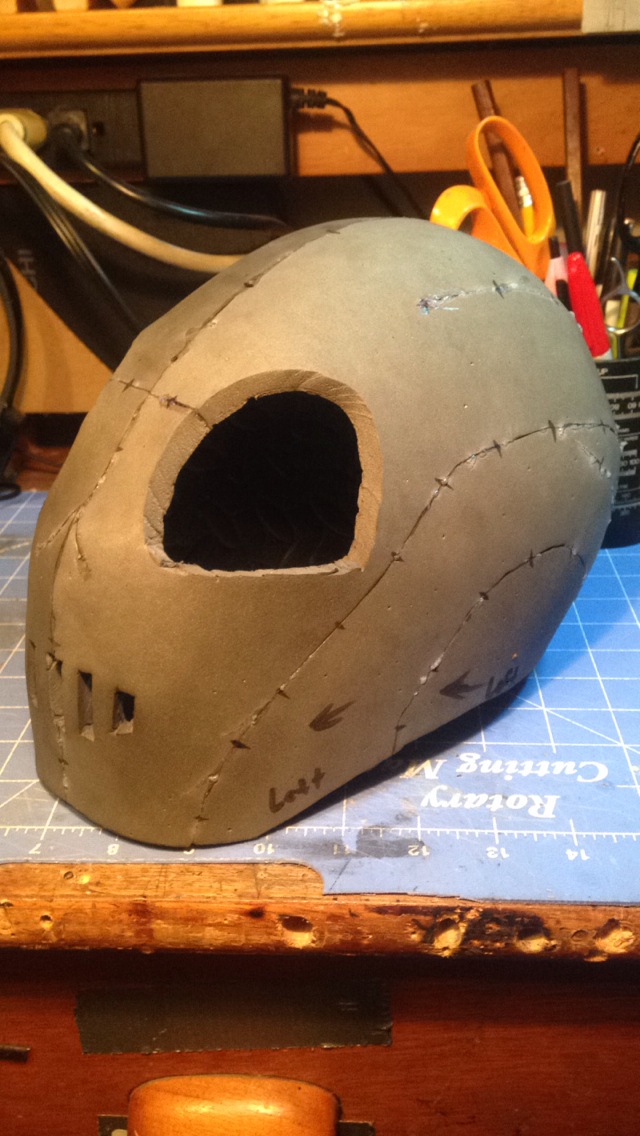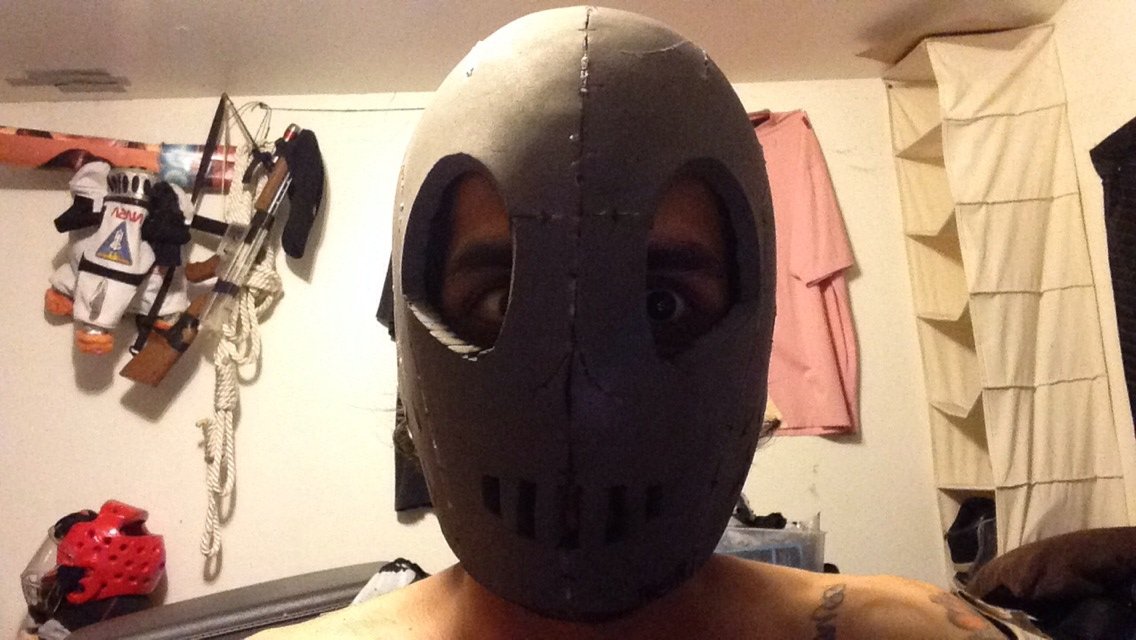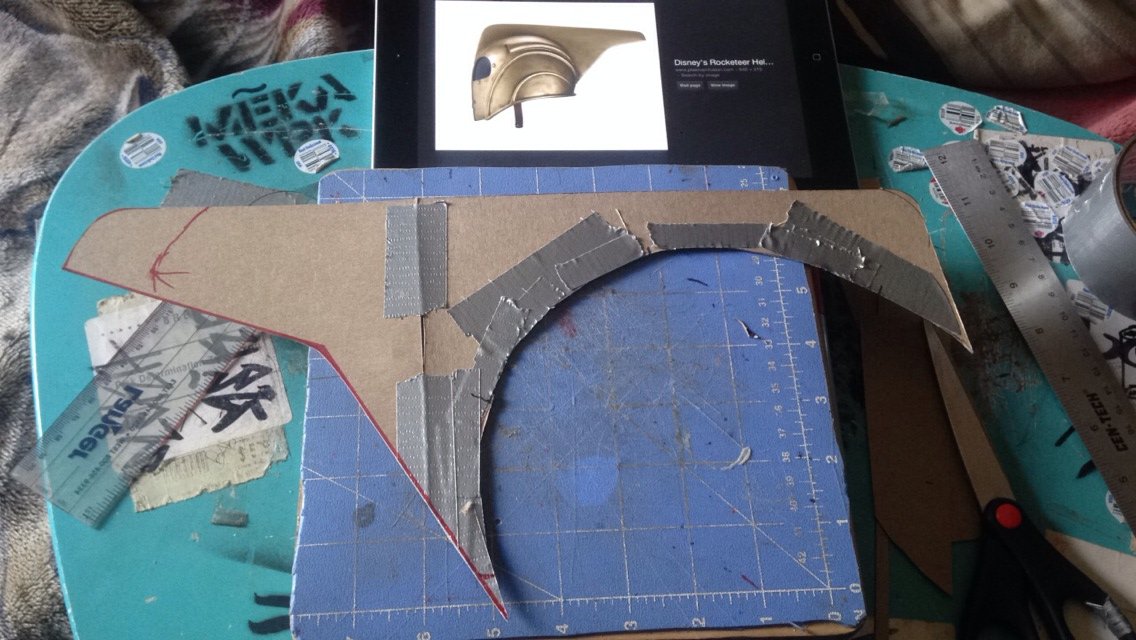 Last edited by a moderator: