Hey everyone. I've been lurking around the board for a while now, drooling on my keyboard over all the awesome figures, costumes and various Predator bits on this forum.
Here are a few pics of my custom Classic Predator, hacked together using:
-A NECA Classic Predator for the head and neck, forearms, hands, shins, feet and equipment
-A Marvel Legends Blackheart for the body, biceps, thighs elbow and knee joints
-An NECA Wolf Predator for the equipment bandoleer, wrist blade and the belt
-A fabric mesh glove for the body net
It was a leap of faith when I chopped up the NECA Predator: I was constantly worrying whether it would work or not, and whether I had just wasted a beautiful Predator fig. I used green stuff (official name) from Games Workshop to fill out Blackheart's too-thin waist and belly to more closely resemble the NECA's flab. I also used 1cm lengths of brass rod to reinforce the joins between the Blackheart and NECA limbs and glued them using araldite. I hand painted the entire figure and improvised the glossy finish using PVA glue. I used sections from a fabric mesh women's glove to wrap around the body, sewing it tight. I used the four fingers of the glove for the Pred's limbs, then added the equipment and armour (painted separately) on top of that.
The Wolf's belt nicely covers up the crotch which isn't netted. Also, during construction the original Classic's wrist blade broke so I used the Wolf's wrist blade as a replacement.
Credit goes to encline_designs's Predator (http://www.thehunterslair.com/index.php?showtopic=19249) for the inspiration behind the paint scheme, and to the figure bashers on figurerealm.com for the idea to use Blackheart.
I know it's not entirely accurate, especially the thigh guards which are in fact backwards. Let this be a lesson to you all! Look at your reference pictures carefully before you squeeze the glue out of the tube!
View from the front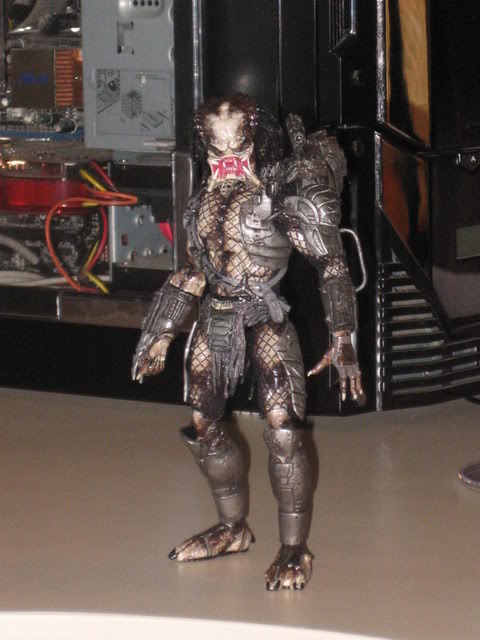 Around the back and sides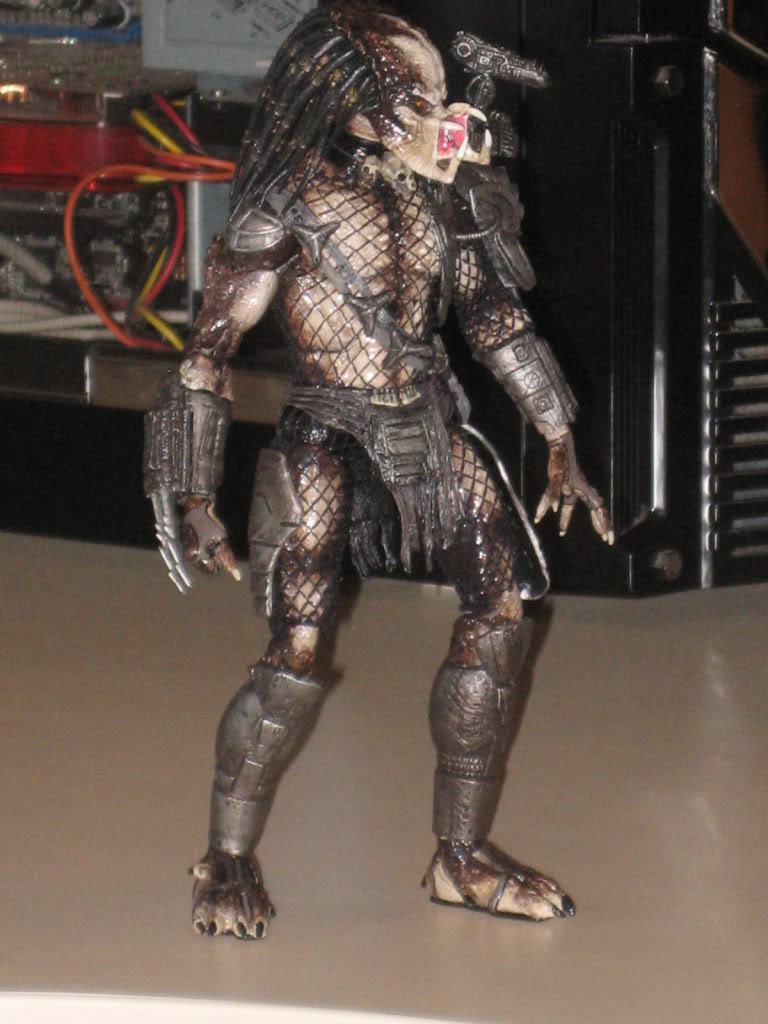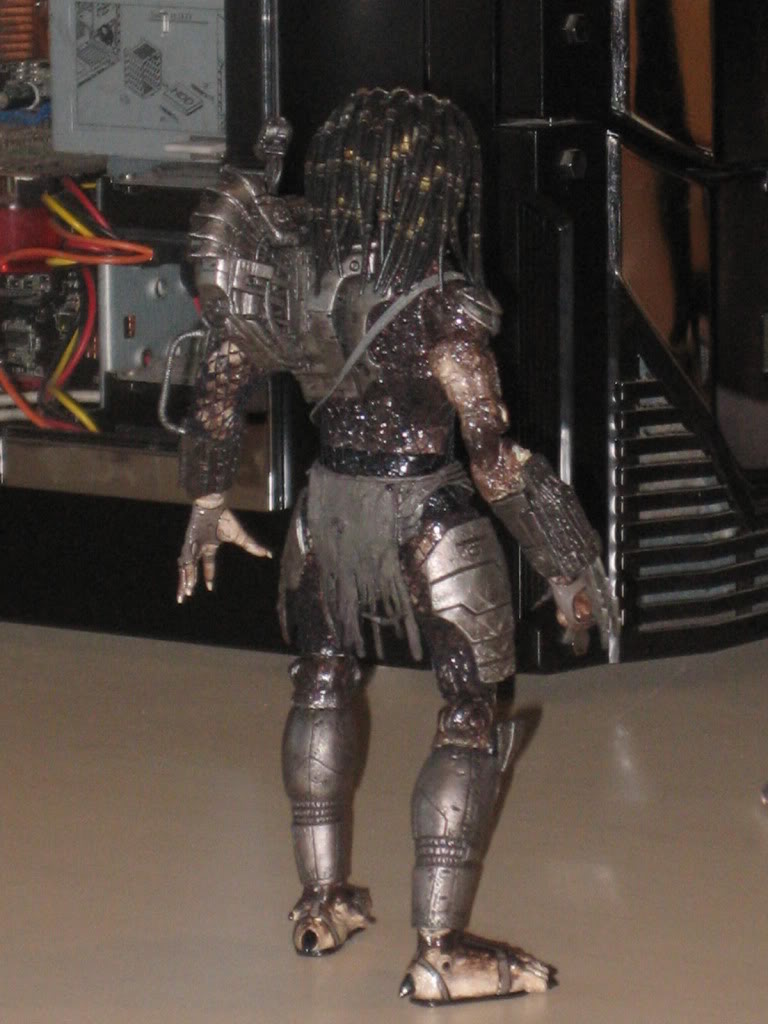 Posed a little more aggressively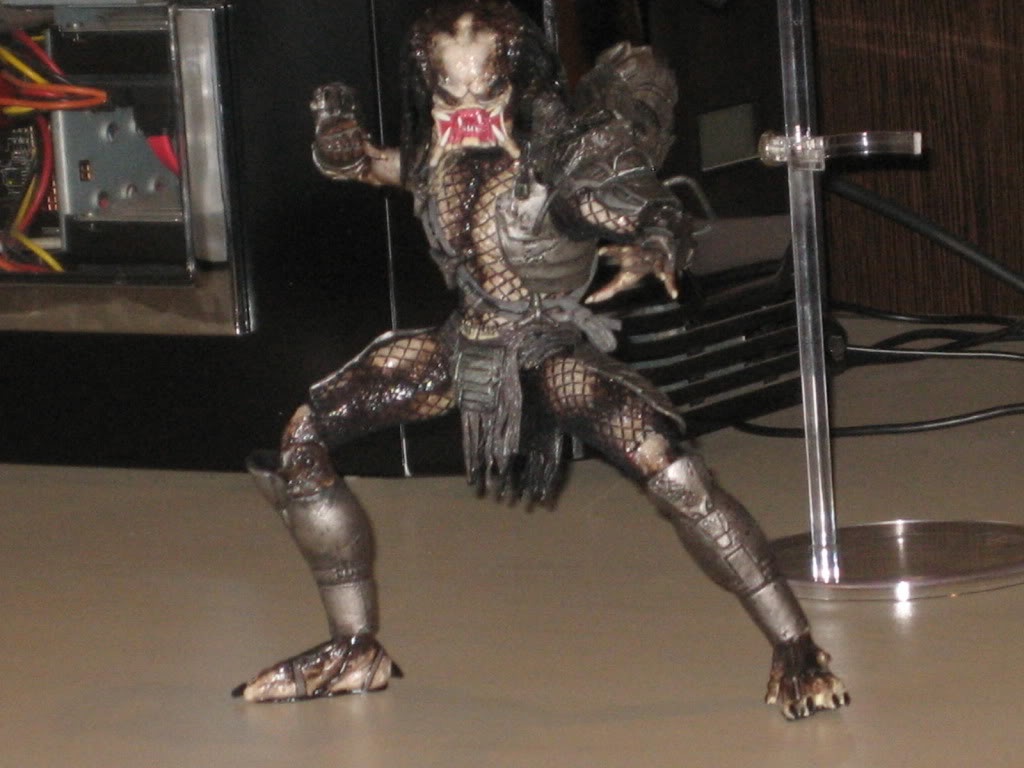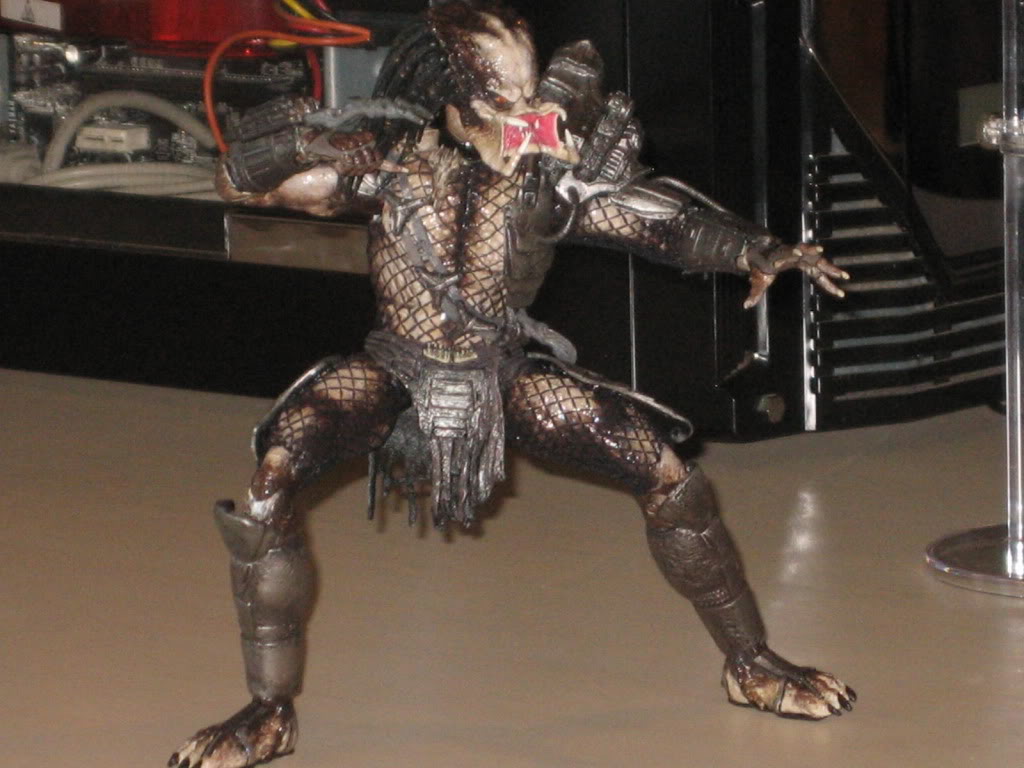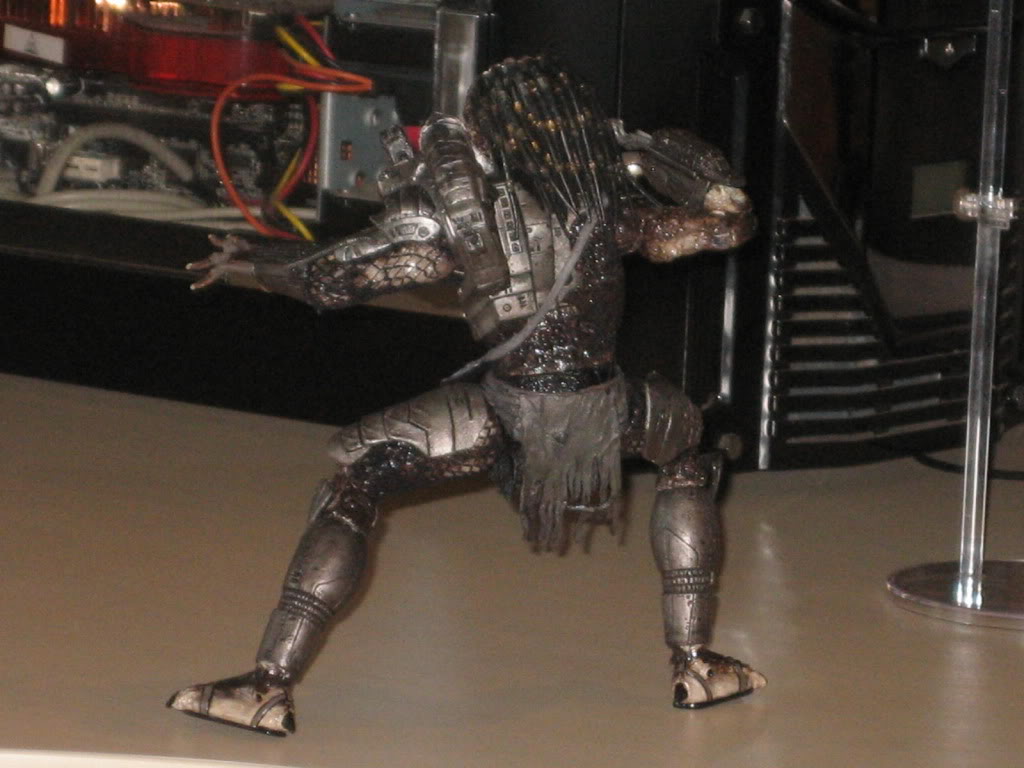 His beautiful face up close
rawr.