This is my second Kenner Homage figure... the Clan Leader Predator himself. To bring him together, I used the Elder Predator's head, dreads, and lower half including his legs and feet. I used a City Hunter upper half, including the torso, armor, arms and right hand. The guantlets are two left hand guantlets, like Boar. The left hand is shaman's hand. The City Hunter's belt was modified to work with the legs of the Elder Predator, and the thigh armor from City Hunter. The cannon is berzerker's, on top of a second city hunter shoulder pad. I kept to the metallic green armor like the original Kenner version, and weathered it up a bit.
My original concept was to give him twin whips, since the Kenner Predator had twin "whipping dreadlocks" that was kind of silly. He also came with a spear, so I re-made the spear with a more realistic twist on it... I used 3 different weapons to create a massive spear that is 12.5" long. After all, kenner made their predators to take on their Aliens, so I wanted to give him a Queen Slayer spear... The other accessories I had laying around, a couple of shurikens and a spare Shaman pouch, and City Hunters bone pouch.
The skin actually has variations of orange dusting over top of a dark red orange, as you can see in the Flash pic, but I couldnt get the orange to show up in the regular lighted photos. The red orange overpowers it unless you see it in person. He also has maroon spots on the top of his head and around his musculature...
I think this one turned out pretty good. More Kenner Preds are on my list...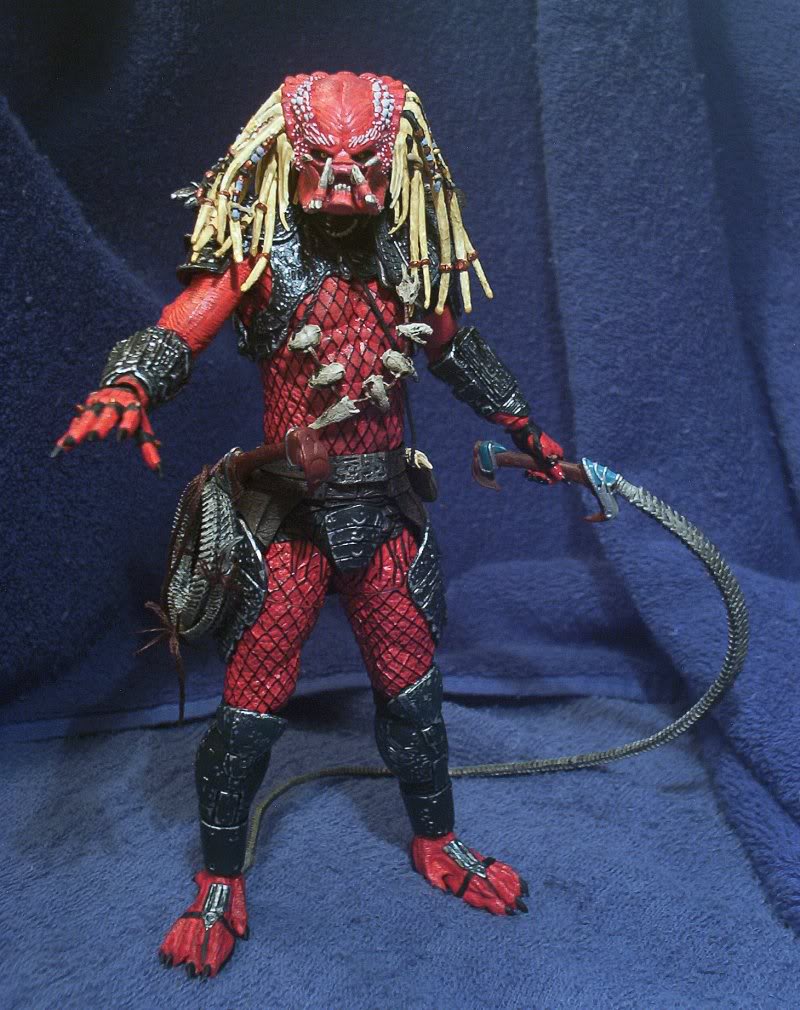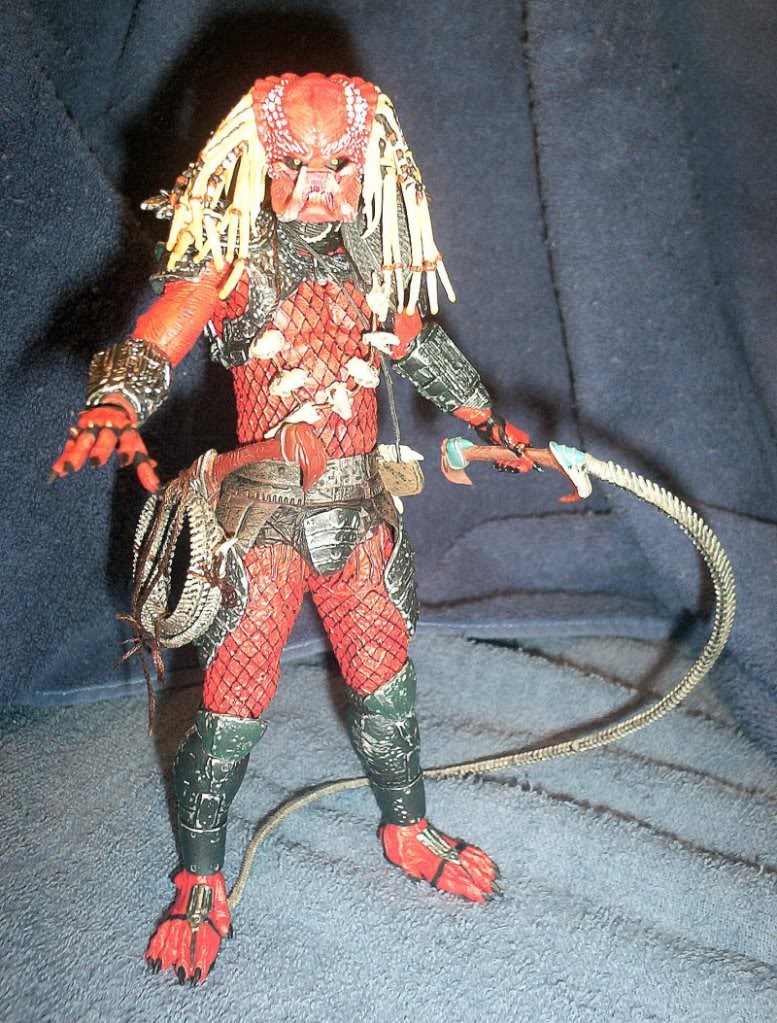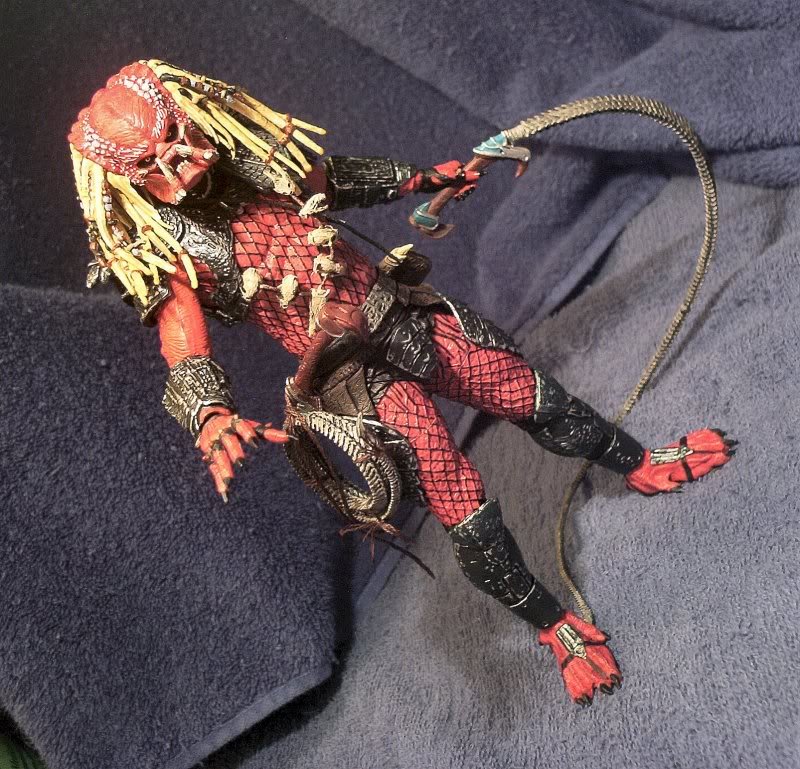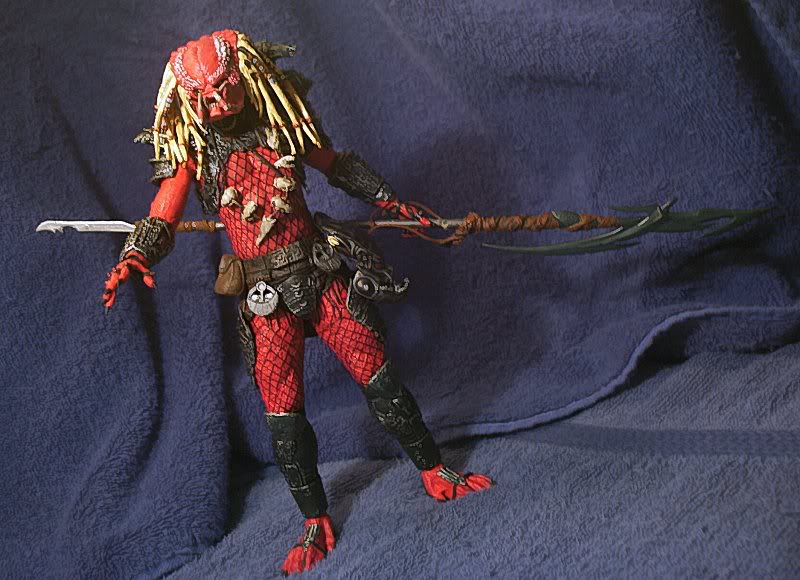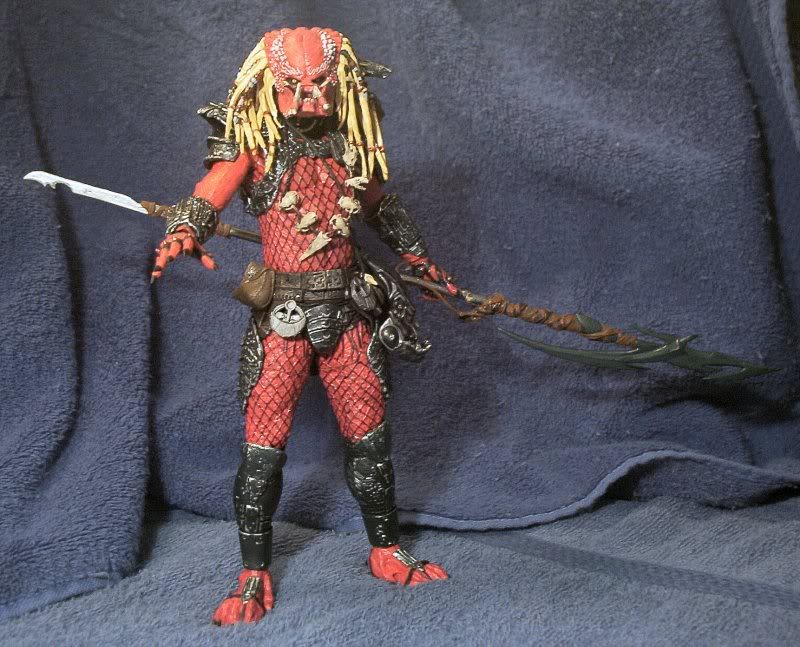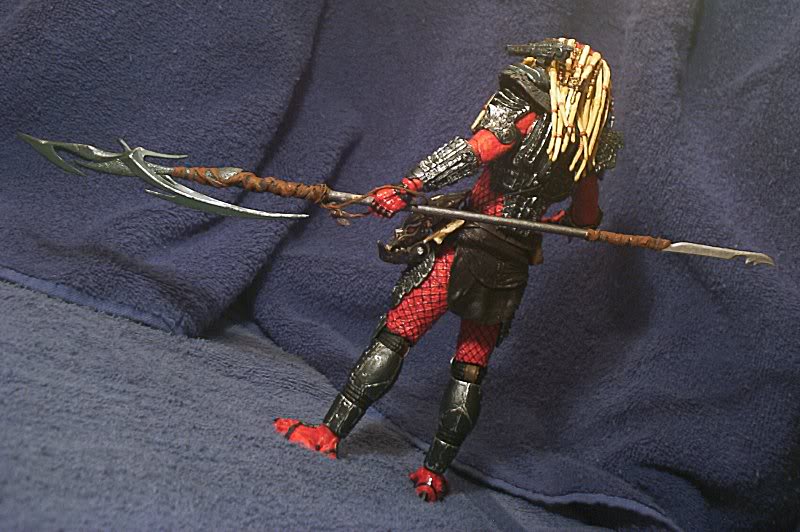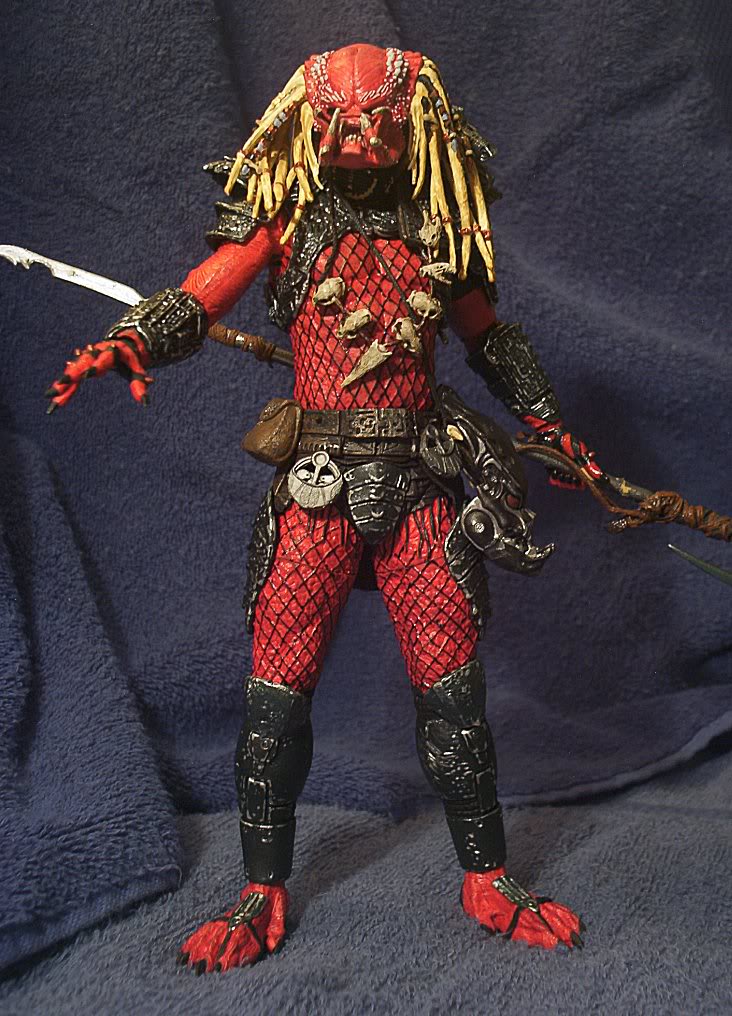 ~CYCLONE_06