Ok, here we go!
I'm going to attempt to convert the NECA 18" Predator into the Elder "Greyback" from P2 with a little help from my buddy Joe.
There will be some sculpting as well as some customizing, hand fabricated and modifications done to the piece.
When I'm done, it will be raw with sculpted parts and accesories that will be ready to be primed up for painting.
Then I'm shipping it off to Joe Dunaway for a wicked paintjob on the Predator as well as all the accesories. This is when it will start looking like the Greyback.
When Joe's finished with it, It will come back to me for final assembly.
Now it won't be
exactly
movie accurate in some areas of the customizing (I know there are some fanatics here), but I will surely try my best.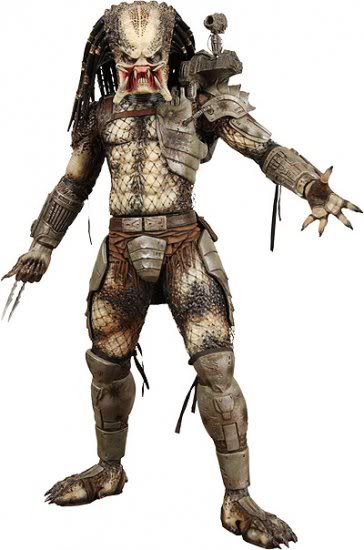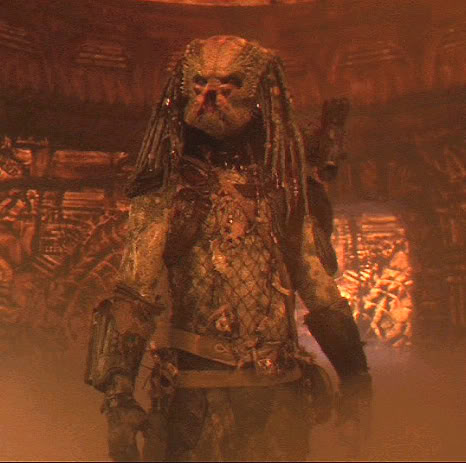 So I started with the Flintlock pistol. I acquired one of these at my Comic shop. It's from the 18" Jack Sparrow figure. I remove all the parts that I don't need.
I shorten the bottom barrel. I cut the handle of the gun down and sculpt & smooth a small half circle to the end of the handle.
I sculpt in part of the hammer, pan and a frizzen on the flintlock using a part from Jack Sparrows gun. I also add that signature gold ring to the top.
I sculpt the plate which Raphael Adolini's signature is written and add some straps on the middle and end of the barrels.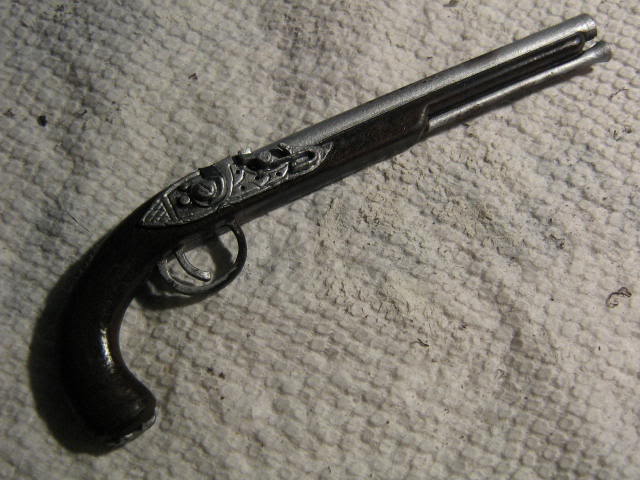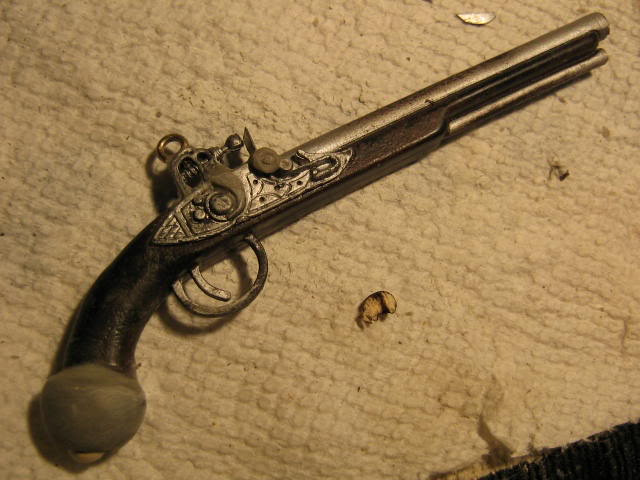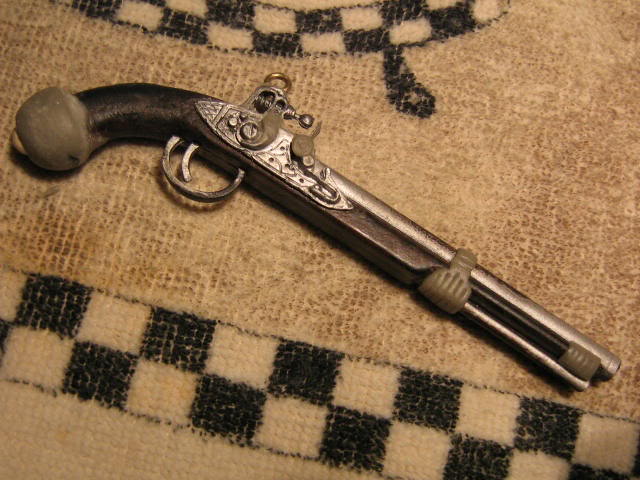 More to come so please stay tuned.....