"The Yautja have hunted on Earth for a very long time, even before the dawn of man. They longed to hunt some of Earth's greatest warriors and most ferocious creatures. During the Senguko Period, a single predator would hunt and stalk the battlefields of Feudal Japan. Other samurais called the creature the "Oni of Fire" since the predator would arrive during the hottest months of the year and would smite his enemies with his plasma caster. But one samurai who fought with two katanas cut his opponents down like no other. His name was Miyamoto Musashi, the greatest samurai of all time. The predator stalks Musashi for months observing and mimicking his fighting style. Finally the predator decides not to ambush Musashi, but instead reveal himself and challenge Musashi using katanas. In the fierce duel, both warriors are injured and Musashi barely escapes with his life."
Okay story time is over. lol
This is my first predator custom figure. Comments, questions and suggestions welcome!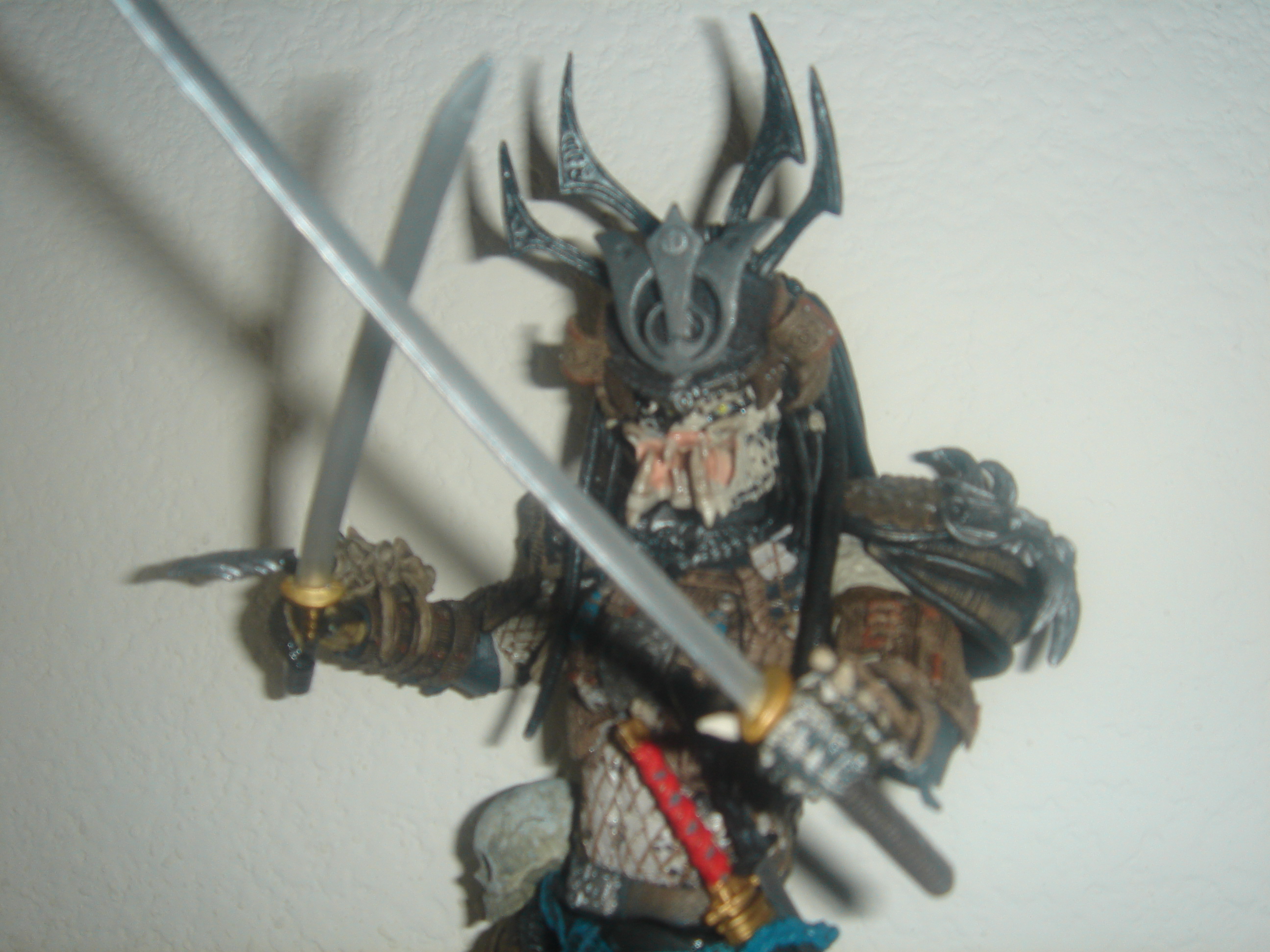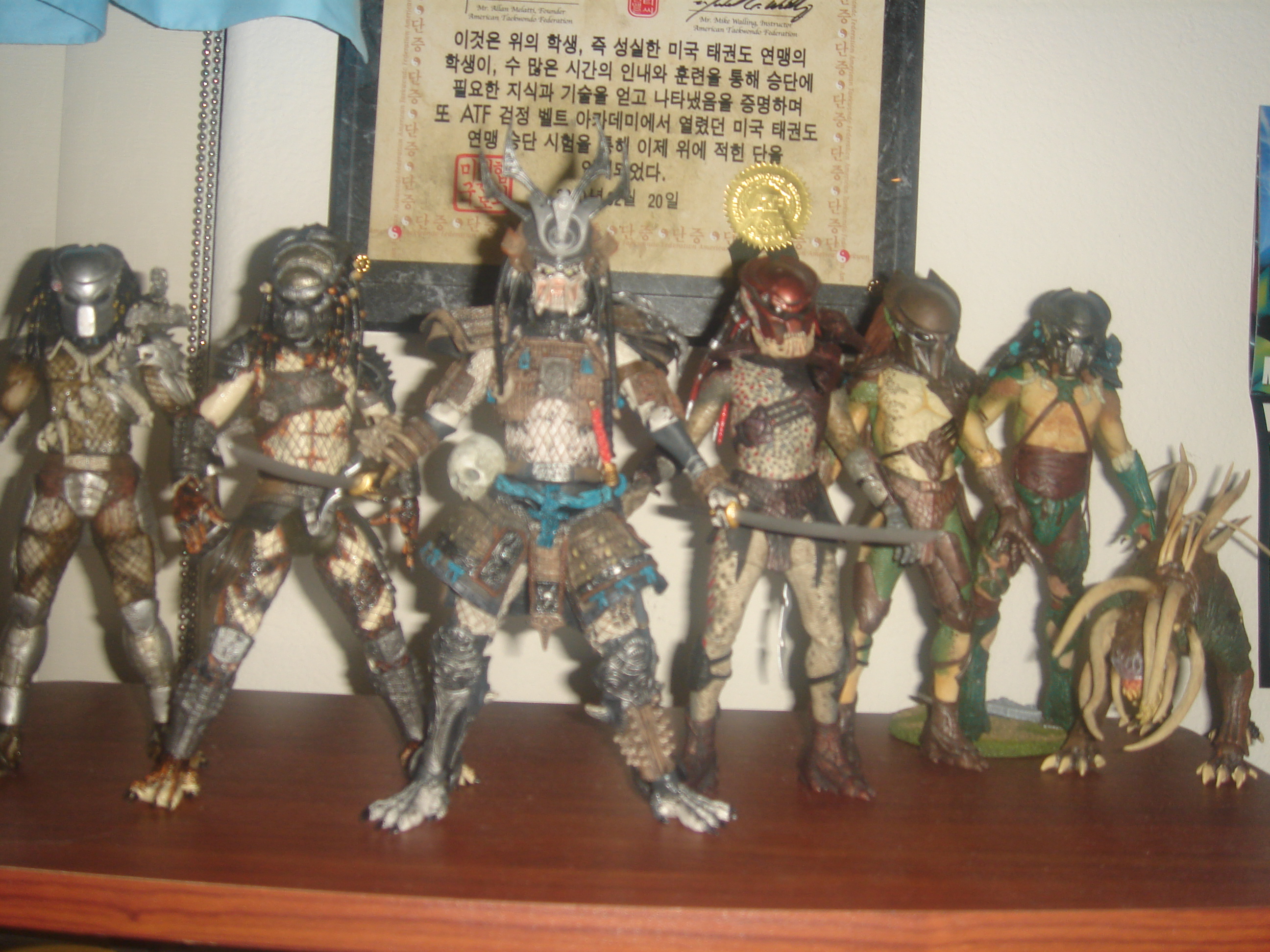 Last edited by a moderator: