Greetings and Salutations all,
After having purchased a blade animatronic from Nightslayer666 and gaunts + comp top
from Mr. Fett, I found myself needing a custom blade top that would both fit the gaunt bottom
and cover the animatronics. So I began sculpting a blade top to suit my needs, complete with
a static net launcher on top. So without further adue here are some pics of the first casting with
a quick paintjob. Critique?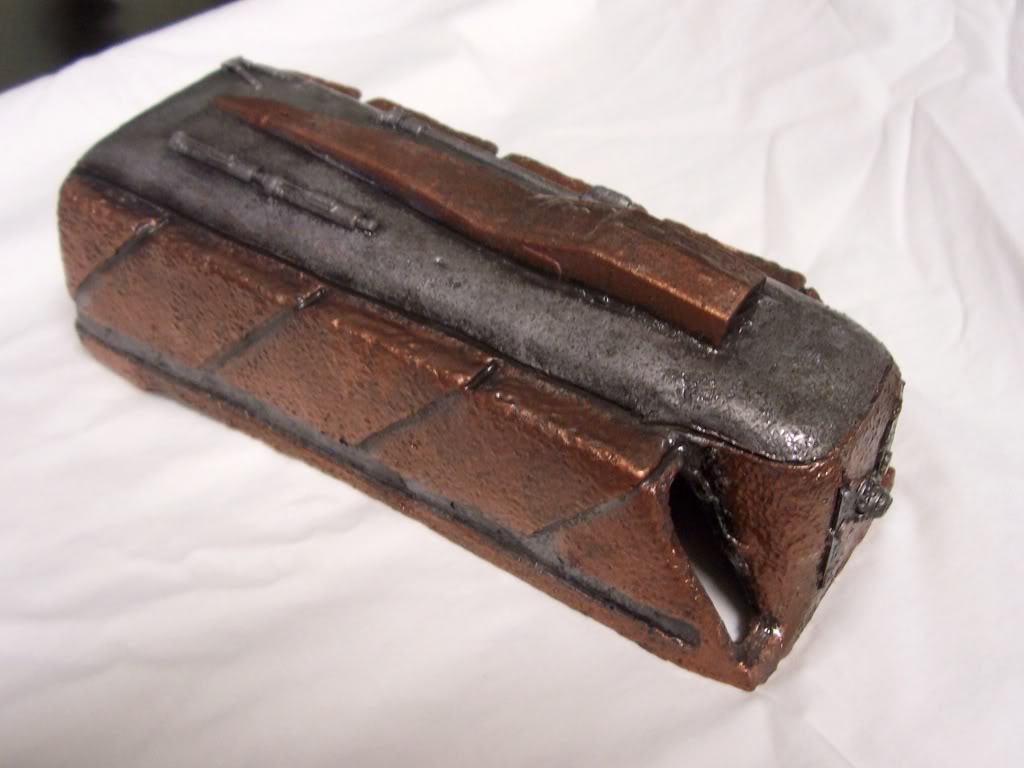 The fit is splendid!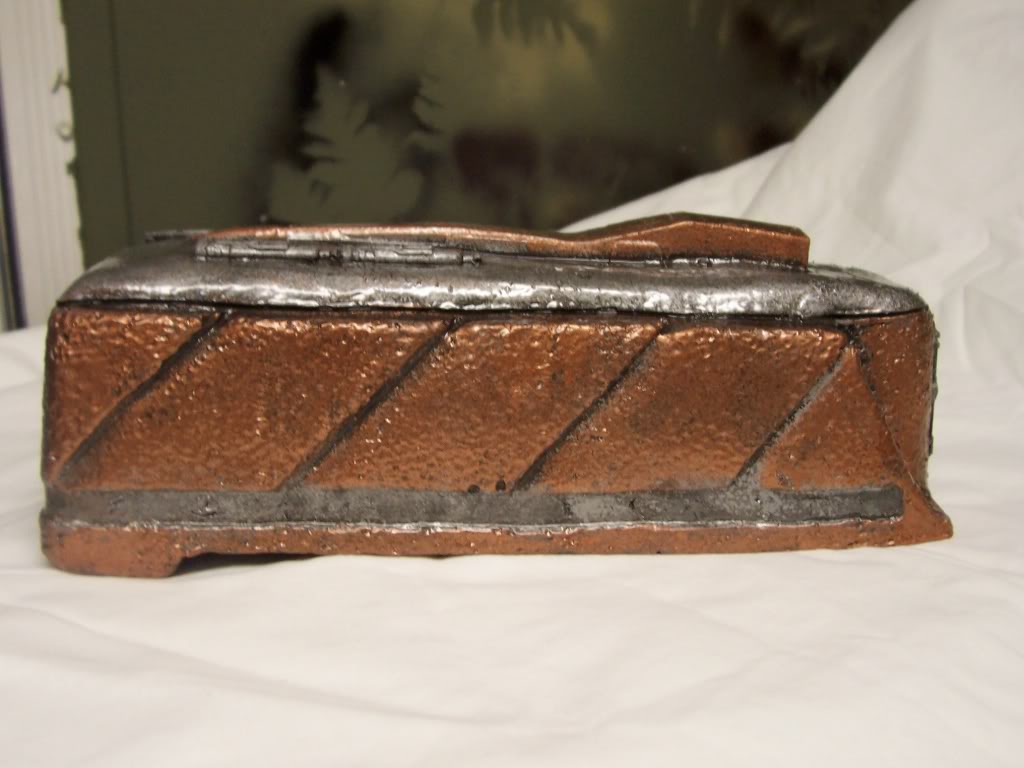 Front details
Top details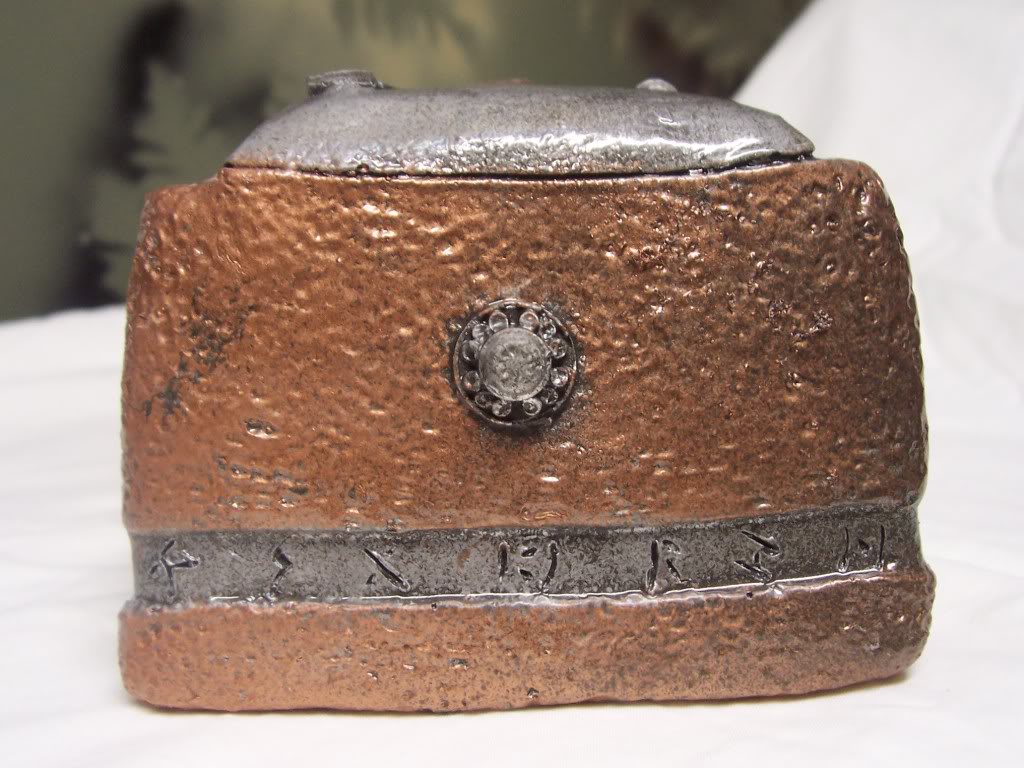 Upclose details
Thanx for looking, castings available if any one would like one!