(Made this thread on another forum, but thought I would share. Have condensed my posts into one thread.)
Hope this is the right forum! This is my first ever custom statue attempt (although I have done a few NFL Mcfarlane custom player conversions recently) and this is my WIP so far.
I've always wanted a good quality Cortana statue, unfortunately ever since the Sideshow one got cancelled there haven't been any. The WETA statue is very nice (and expensive) and has a good concept, but I don't like the figure, it's not detailed enough for me, the face, etc etc. Anyways, after watching tons of Vincevellcustoms on youtube I finally got inspired to try my own and convert a statue and customize it into Cortana. After scouring the internet for a possible candidate I found one in a Captain Marvel statue that had the right look and pose for Cortana.
My first step was removing the red sash she had around her waist which cut nicely, however she had a groove around her waist that I would have to fill in later and sand down smooth. Next I trimmed her hair down, as I will sculpt my own hair. Since Cap. Marvel had gloves with indentations and boots. I spent considerable time carving and sanding so it was flush with her skin but even then I'll have to fill in the seams with Aves.
After many weeks of sanding, I had her primed, but I saw imperfections, so I will probably sand it more again and then prime the areas I sanded. Once the body is fully primed and perfected to my satisfaction, I will begin tackling the base color schemes + intricate patterns and eventually a better base (I'm really liking the gloved concept of the Weta design).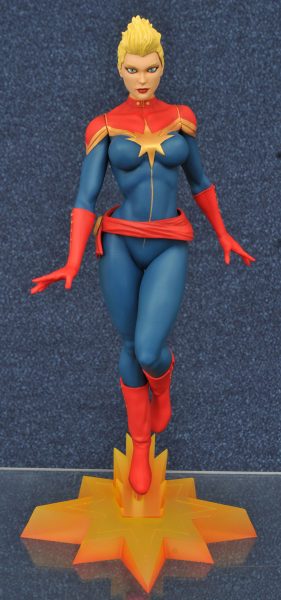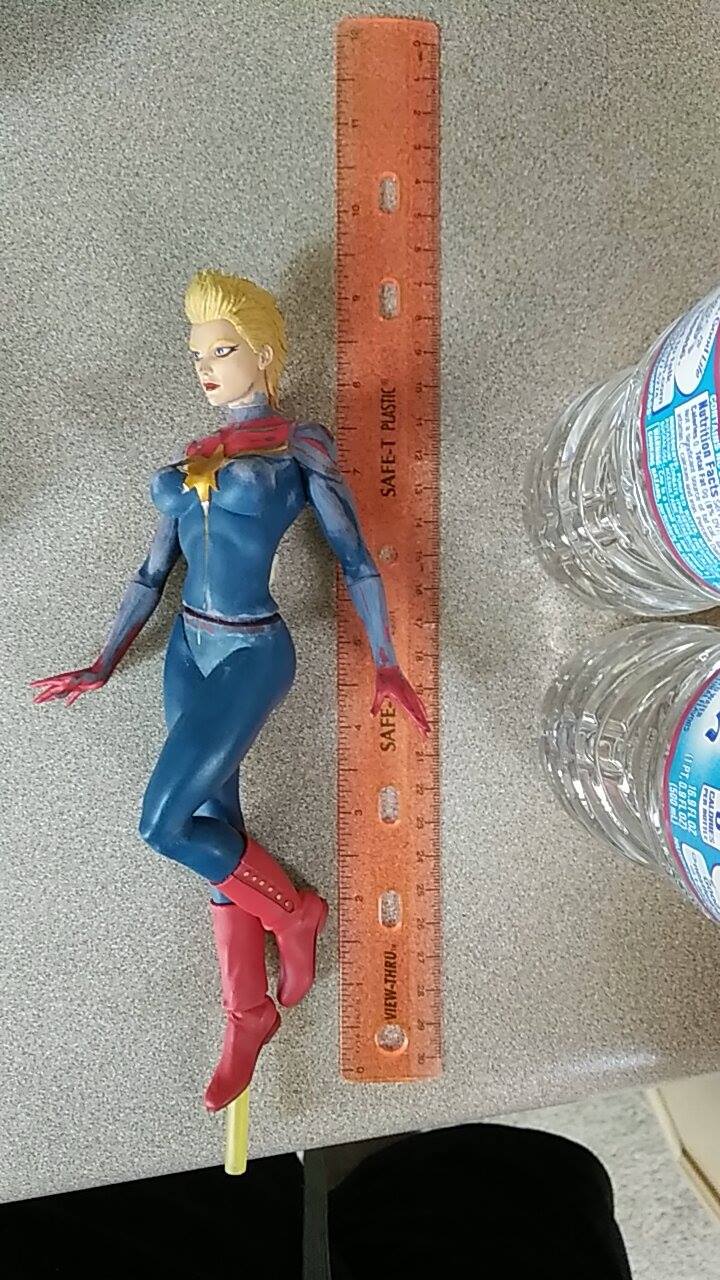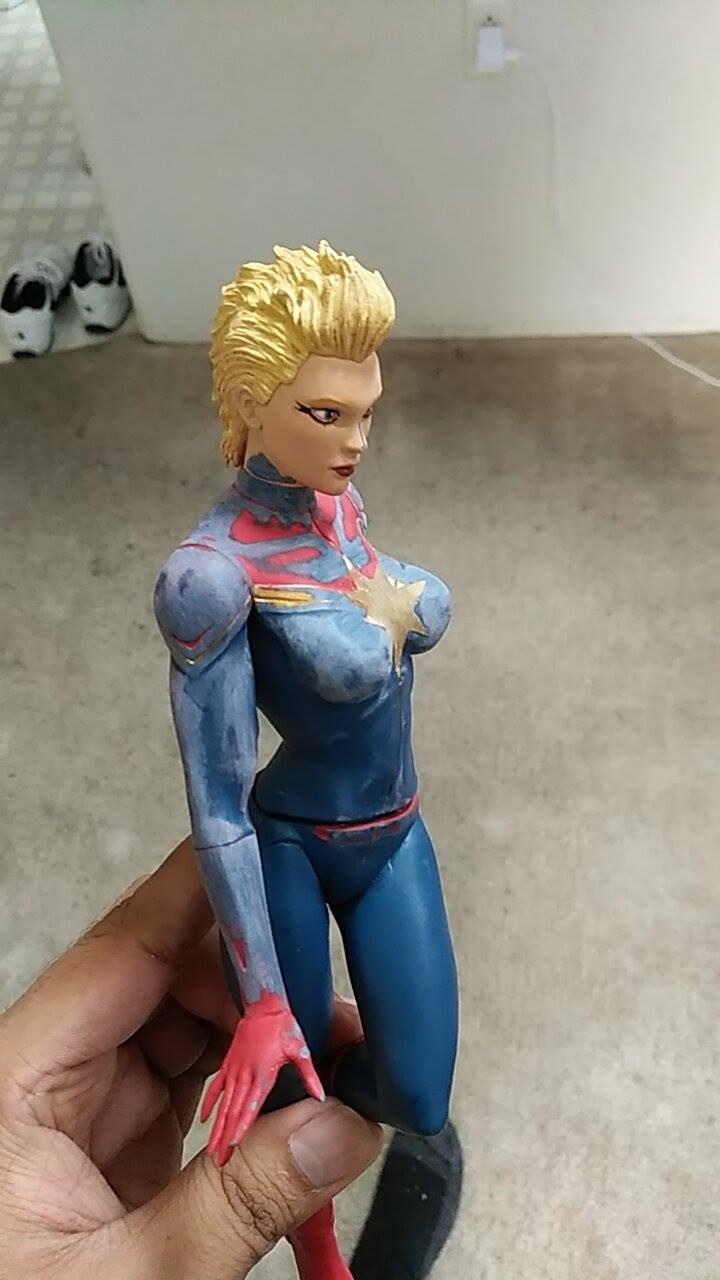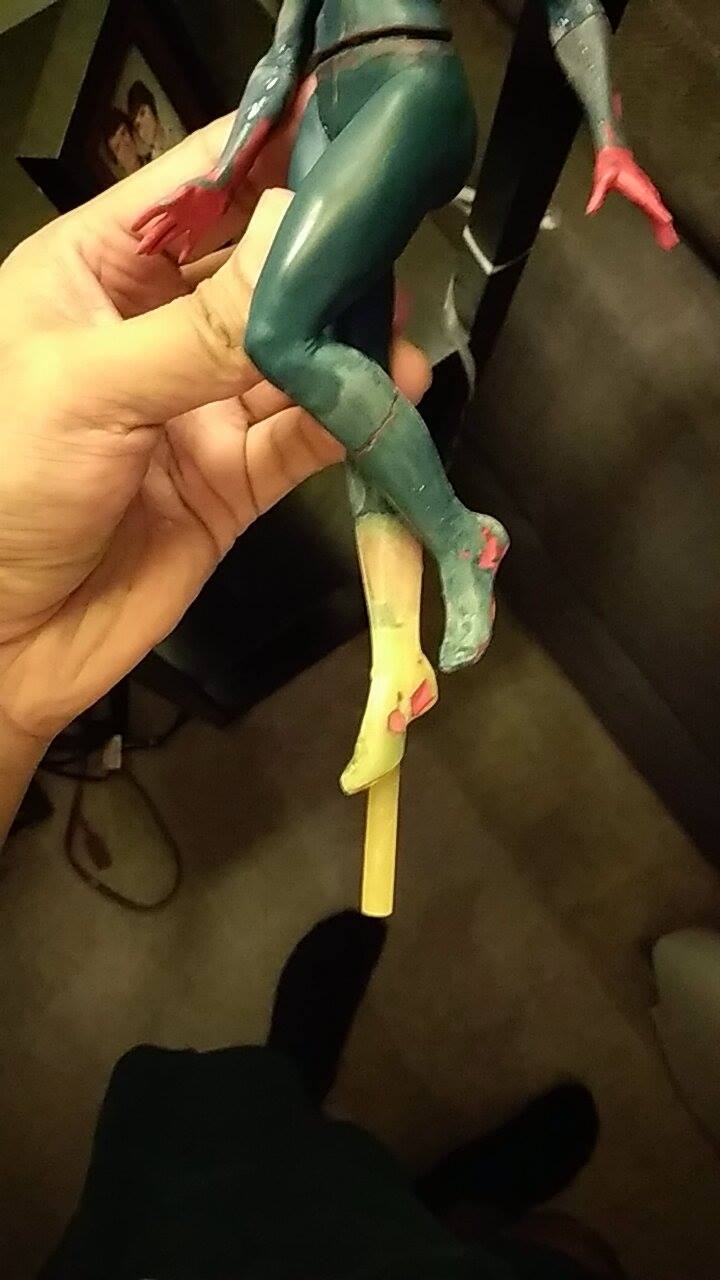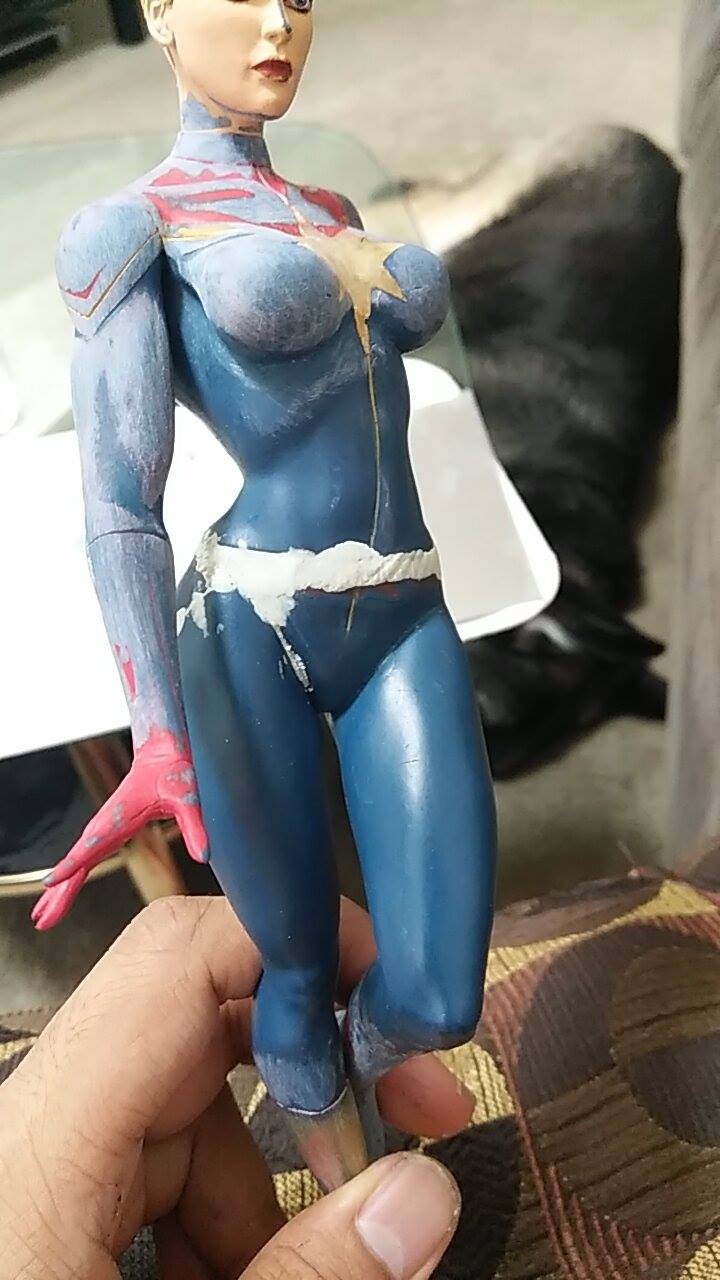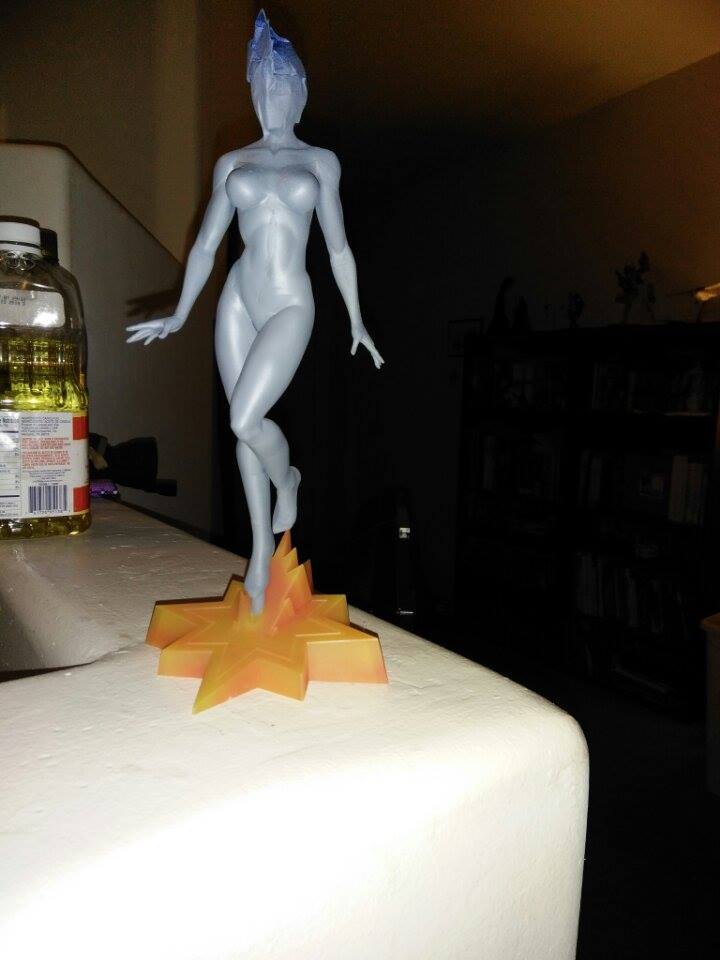 Last edited by a moderator: