I recently purchased a 3D printer, and after running off the usual calibration prints, and small parts, I decided to take on a bigger print project. I've always wanted a snub nose variant of the Blade Runner pistol, so I set out to model it. After doing a fair amount of research on how Dave Goldberg did his, I decided to approach mine the same way and modeled it as individual components instead of a single solid model that would have to be split up later. This will also save time when it comes time to paint it.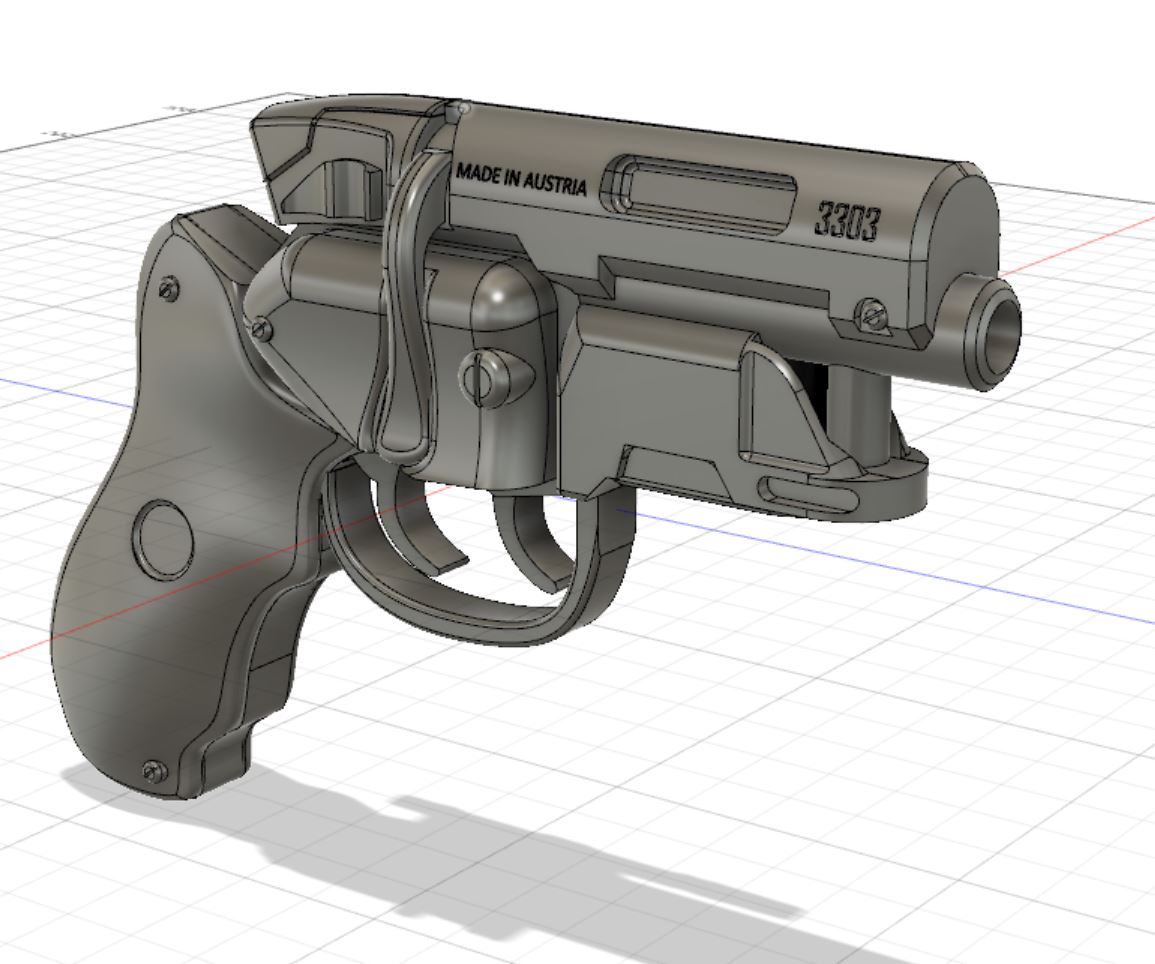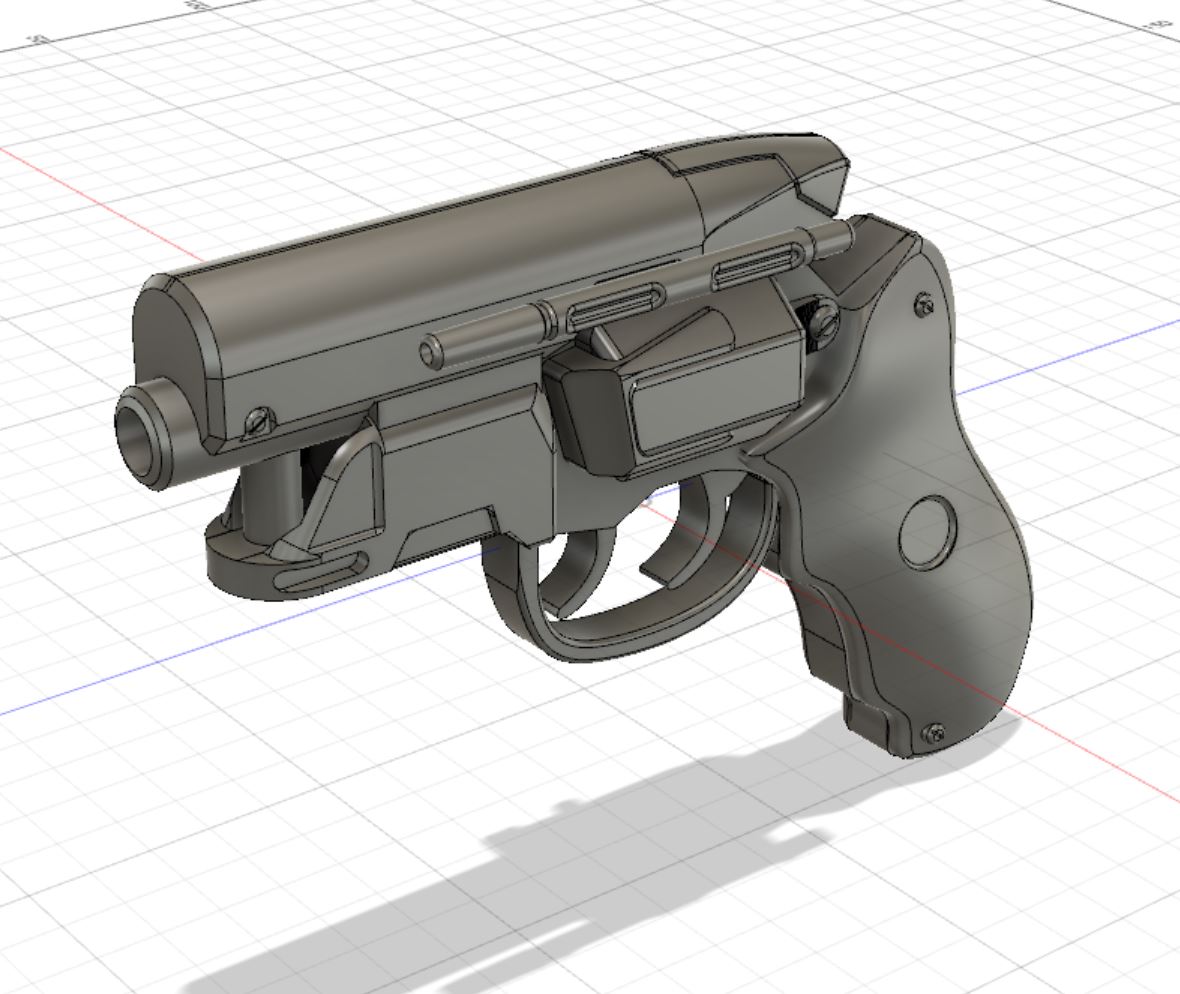 Since I'm going the custom route, I changed and omitted some details and sort of put my own spin on this variant. It took about three to four days to model it as I'm not fully up to spec on Fusion 360, but I have worked with 3ds Max for a number of years so the transition wasn't too bad.
I wound up breaking up the model into 15 different parts and then printed off each one. After a few fails and revisions, I was able to get everything printed out and laid out. Then it was time for a quick dry fit of the parts before going into the sanding and painting.
Once I had everything laid out I realized that I'd made a crucial error, since I took the measurements for a lot of the parts off of a stunt cast of the original pistol, it turns out that this one is a but undersized. Not horribly small, but still smaller than it really should be. I'm still in the process of sanding the parts down, and smoothing out the grips. I'll update once I have it painted and fully assembled.
Thanks for looking.
Last edited: