Hi guys. This is my 1st post here and I'm glad to join in the discussion board of the hunter's lair. Here is one of my custom work that I have worked on. Hope you all like it
Primed the body and heads.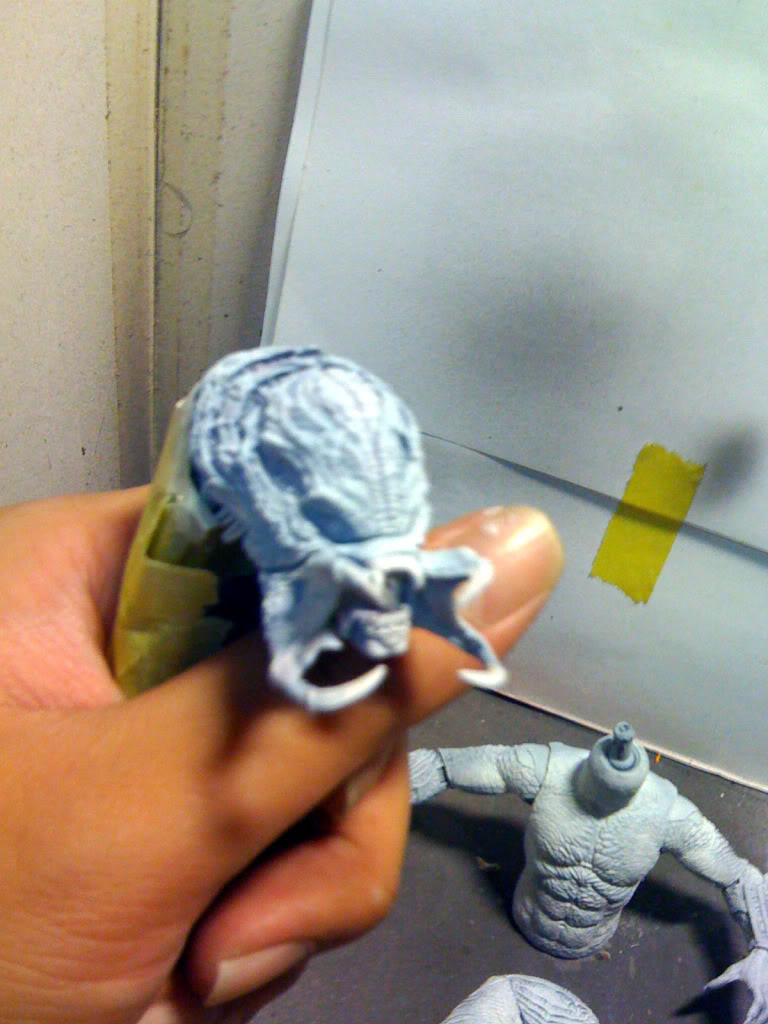 The skirt and loin cloth of berserker is metal prime and so it won't flake off when moving.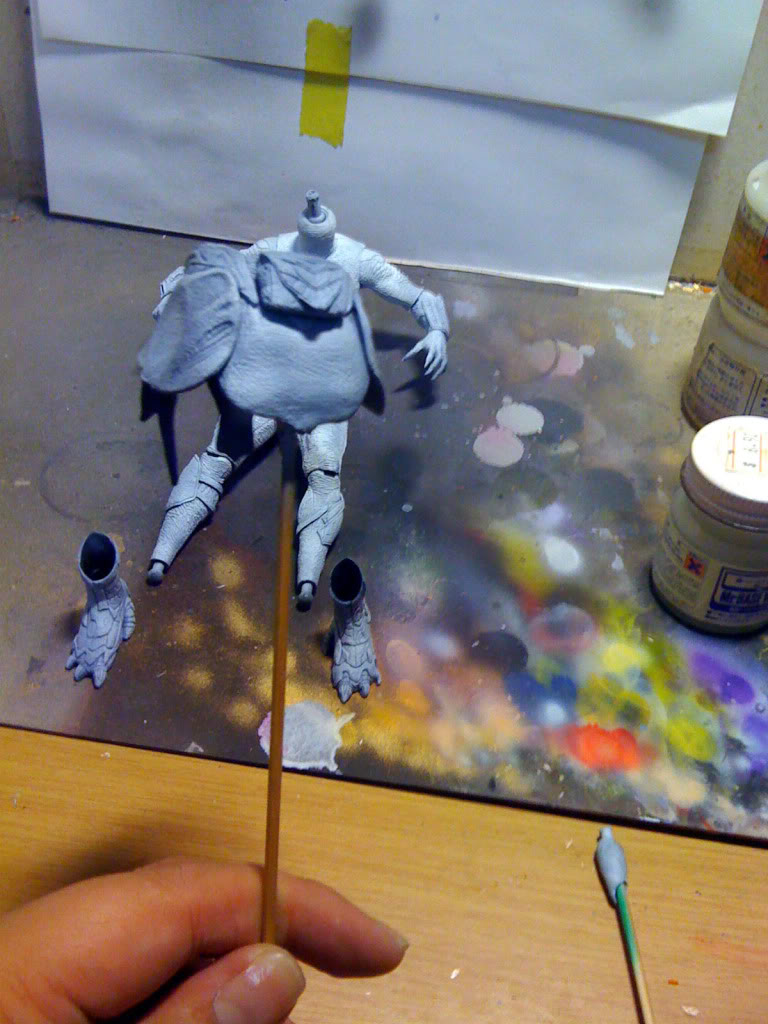 1st layer toning of the body in progress.
2nd layer body toning in progress.
Now the detailing begins on the body.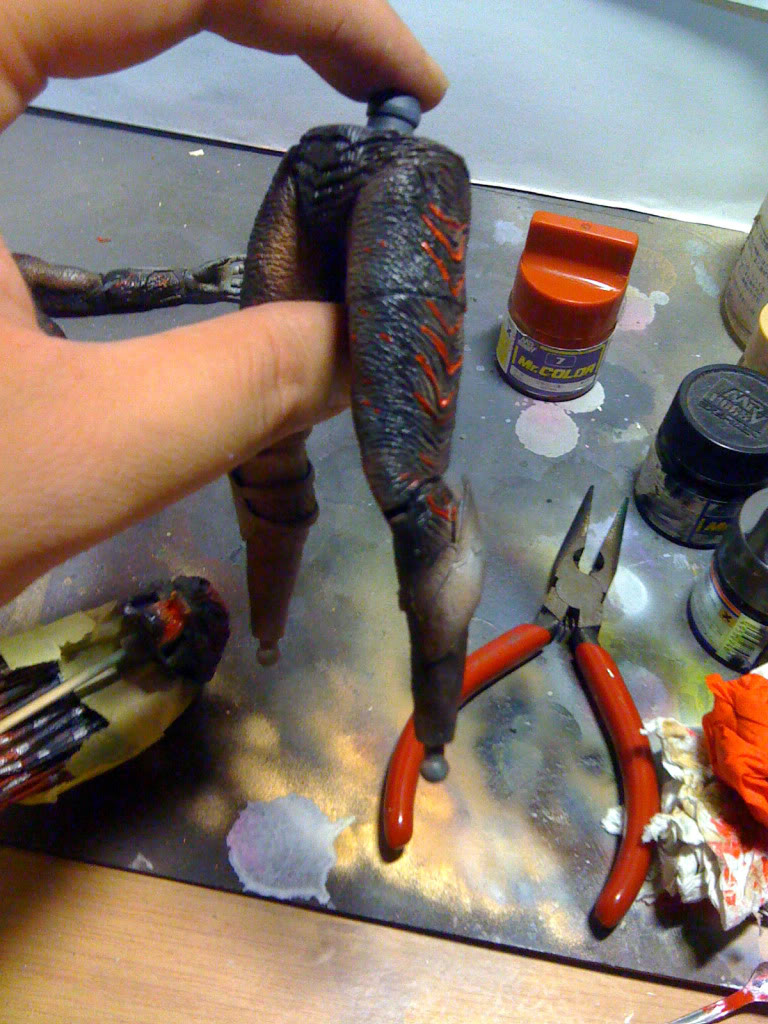 Now the washing begins.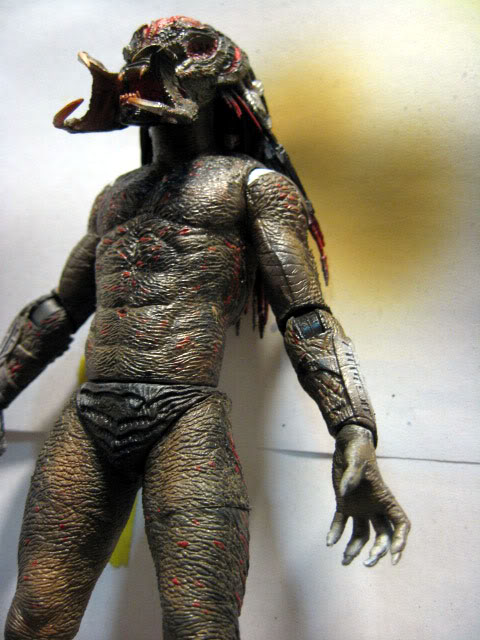 Had to paint the eyes according to the movie photos. The toy it self only comes with red eyes and not iris...
Completion!!!. With his armor on and I throw in Masked Berserker to show some differences.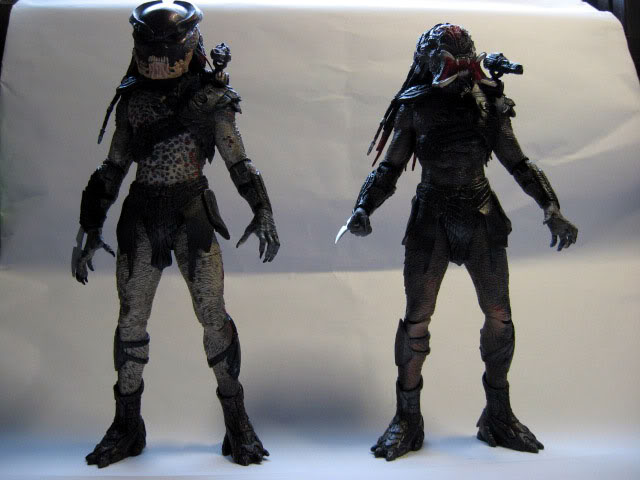 Here is how Neca Berserker looked like for the masked version. The un-masked version looks all grey out. Not sure why. And this masked version the color apps is alot totally in-correct.
Details being flushed out from the mold.
Here the one Ugly Muther F*&&er
I actually like the Super Predators alot. Compare to the classic predators. And they look so slim built.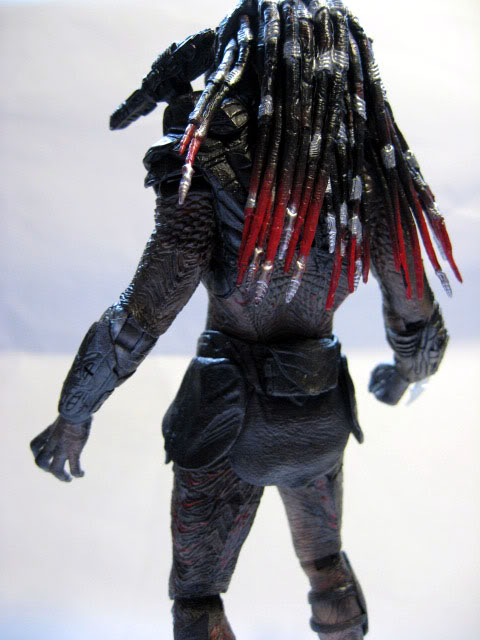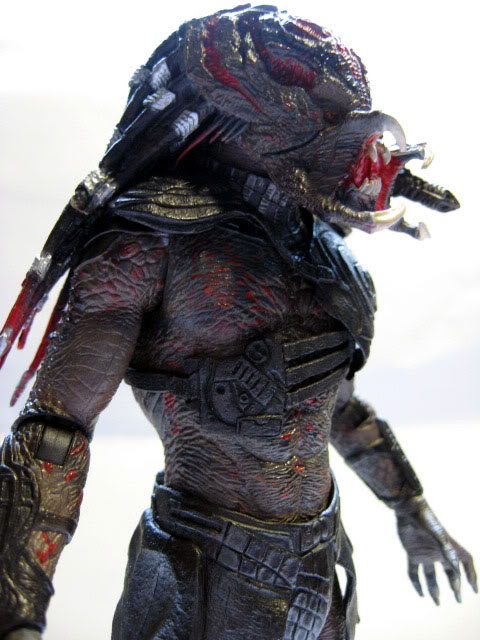 Here is where I insert the rare earth magnet on the armor. So it can be remove and put on anytime the customer wanted.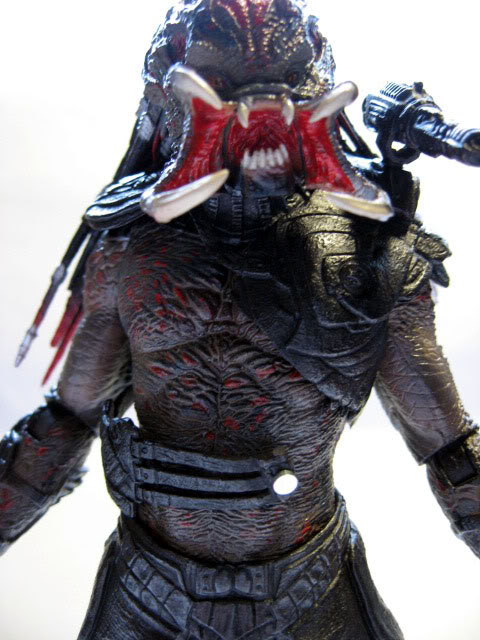 here how he looks like when the armor is put on.
Notice the armor still got moveability even though it being hold on by the magnets.
Now the big boy has arrived to check out the little one LOLZ.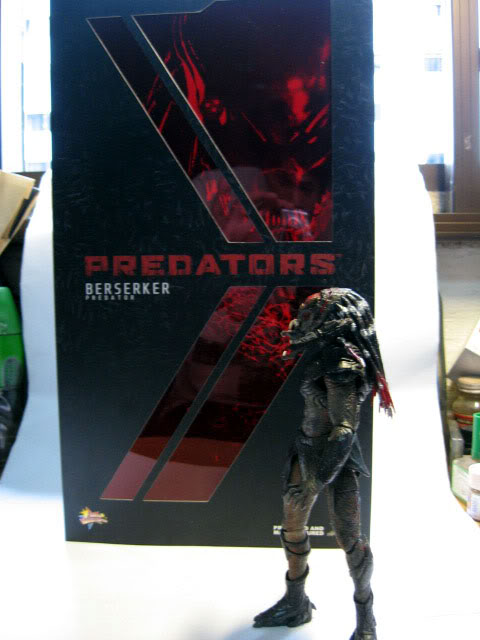 This is the best color that I could archive for this project.
Neca Pred: " And may I ask how tall are you anyway? "
That all for now
Hope you all like my representation of the berserker predator.