Hey guys... I've been stalking this site for a while and logged in for a couple weeks but haven't posted anything here of real merit.
Well here goes...
Here's my attempts at making some custom preds.
The first Anytime Pred is a simple head swap, where I took a Mc.Farlane Bloody pred head and reworked it for the neca figure. I also used some leftover fodder for the hair.... I may have to sculpt some new hair from that material Sorrow described in his chopper thread.
The second anytime is just a new sculpt over the classic face after I removed his mandibles. This I think is the 3rd version of the face that I ended up with and the one that I was most satisfied after sculpting.
The City Hunter's easily the most traumatizing custom here.. I made him using parts from 2 Mc Farlane City Hunters using them for parts, armor and limbs on the Classic Pred body... Due to the construction of the joints on the Neca figure, ANY superglue that gets caught in the elbows or knees permanently locks the joint instantly... which makes it hard to work around so I had to soften the figure remove the limbs, drill out the peg holders for the joint areas and replace them with my own so that I could begin attaching the City Hunter forearms and legs.... Pain in the balls. The crotch had to be cut down and sanded to make way for the City Hunter loin cloths. The left arm had to be cut/sanded down and resculpted for skin texture without the netting, while the right arm had to have netting added onto it.... so did the lower waist area for that matter... which I did using a thick black thread and super glue. I dug out the claws from his wrist gauntlet and replaced them with the Neca claws. The head was a Mcfarlane head that's been built up... Again I think I need to sculpt new dreads for him... and elongate the bottem part of his lower mandibles. His right hand is removeable and interchangeable with the hand sculpted to hold his throwing disk. The helmet.... well..... IS A DISASTER... This is my 2nd attempt to sculpt CH's helmet and it wasn't until I finished that I realized I completely FKKked it up. It's too big (even for a pred), the eyes are too wide... it just doesn't look right... but I figured I'd show you guys before I tore this sculpt apart and started over again.
Mr. Black is just a Neca Mr. Black who has a new face sculpt, (I don't like the jaw section of the Neca design and I think it has a pug nose honestly) beefed up lats so he doesn't look so hungry and he's got a longer set of legs so he can actually stand half a head or so taller than Classic Pred, like the Hot Toys version.
Cracked tusk is just a WWE wrestler figure undergoing mass sculpt work... I imagine he'll be heavy as hell when I finish him..... might have to resculpt his face though... not quite sure how I feel about it yet.
I'll try to keep you guys posted with progress on these things in this thread and make them individual threads when they're finished if that's okay.
Please let me know what you think; questions? comments? rude remarks? Let me know and thanks for stopping by.
Anytime 1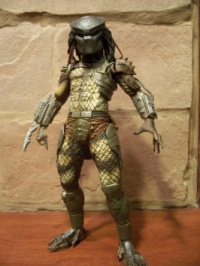 Anytime 2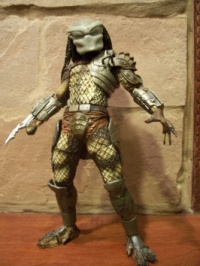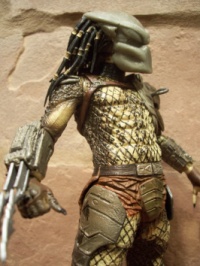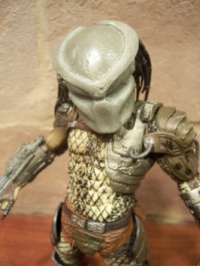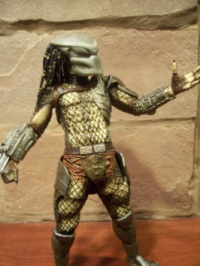 City Hunter (AGGHHHH STUPID HELMET HEAD!)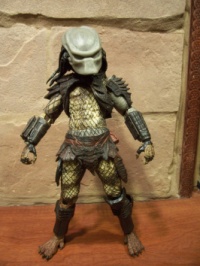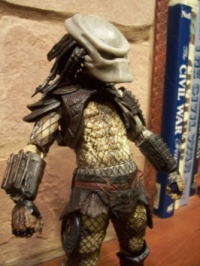 Mr. Black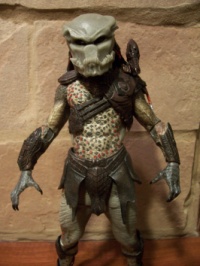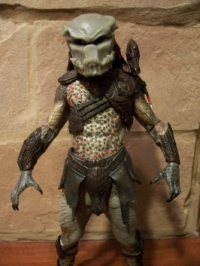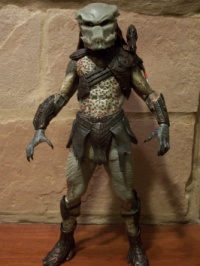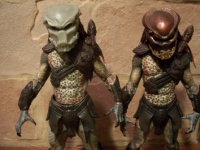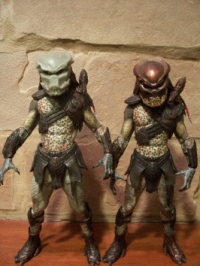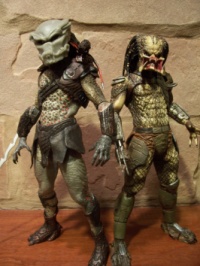 Broken Tusk
Last edited by a moderator: