Hey all!
Some of you may know that I'm a leather worker, and also an aficionado of 18th century clothing.
A while back, i decided to undertake crafting myself a set of stays (an early concept of a corset) to possibly replace the fabric pair I had made several years ago. Here's a look at what those fabric stays look like:
Taking the pattern from these stays, i decided to try building a set from leather: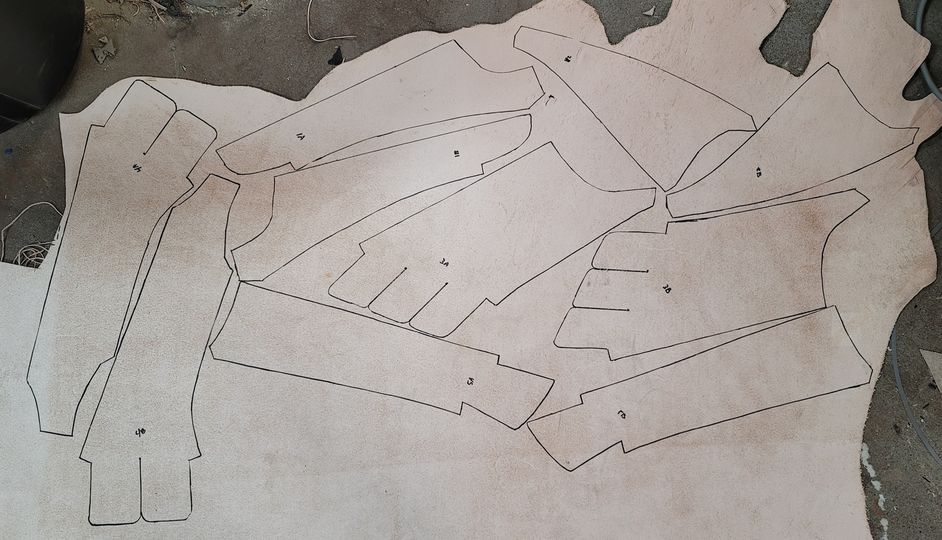 Once they were traced on the back of this veg tanned hide, I cut them out and began hand stitching them together at the seams. Once I'd assembled the front and side front panels, i decided to try my hand at some decorative tooling:
I finished stitching and tooling, and then decided to have a try on: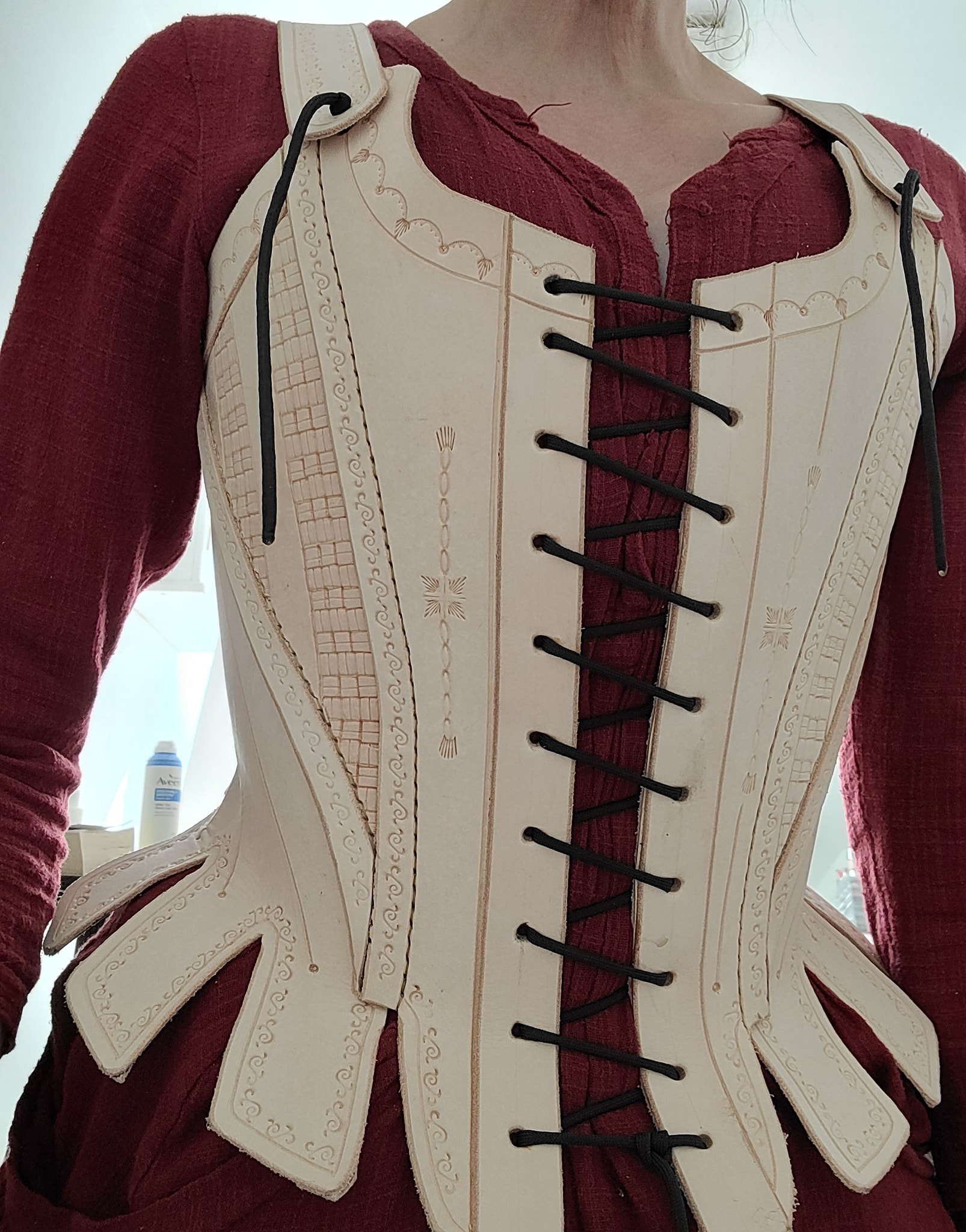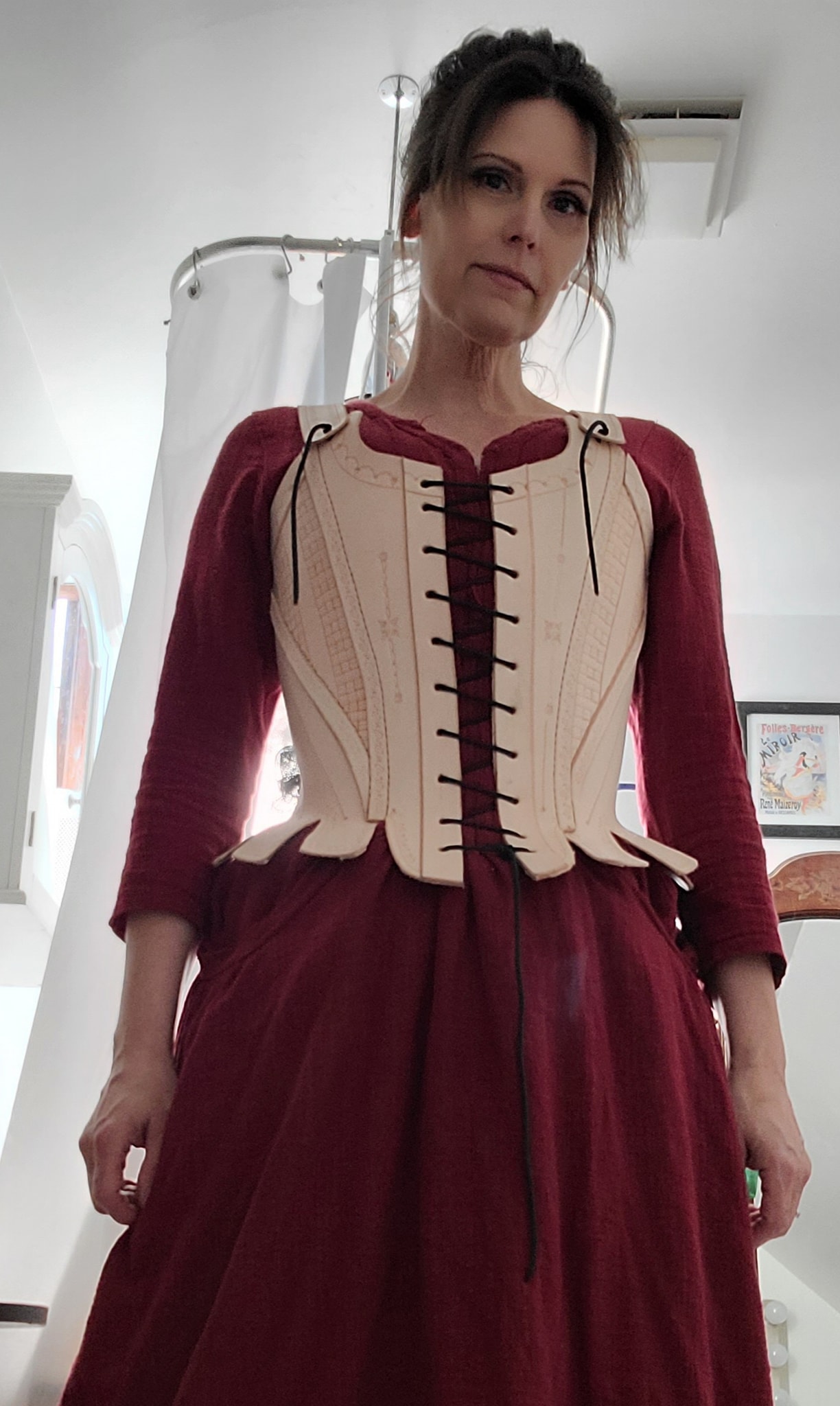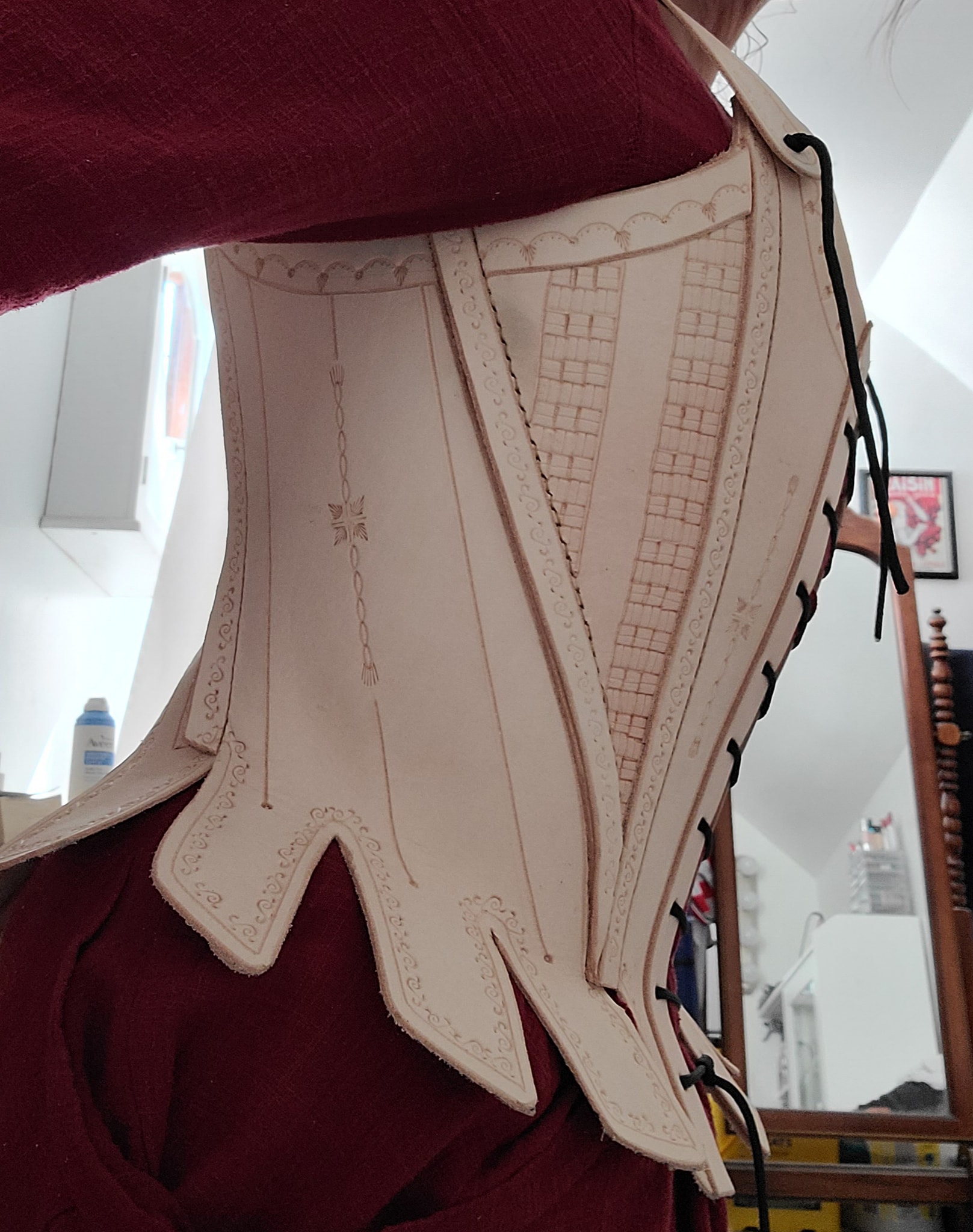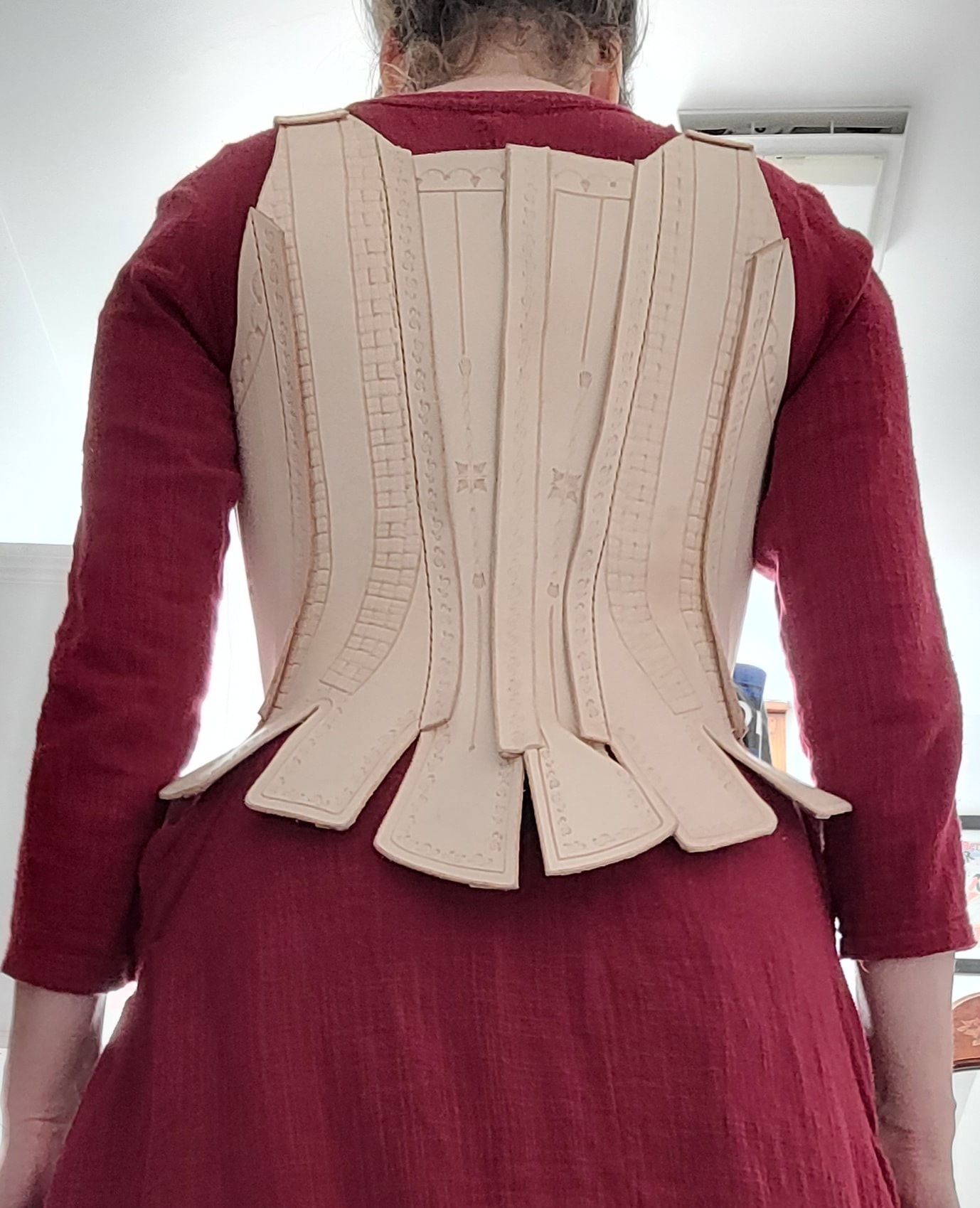 With this step finished I was pretty happy with the preliminary fit. It was time to dye the stays, and weather them... as I'd decided that i wanted these to be worn on the outside of my garments--instead of underneath--as is traditional. I thought they were just too pretty to cover up. So after some dye and dirtying, they looked like this: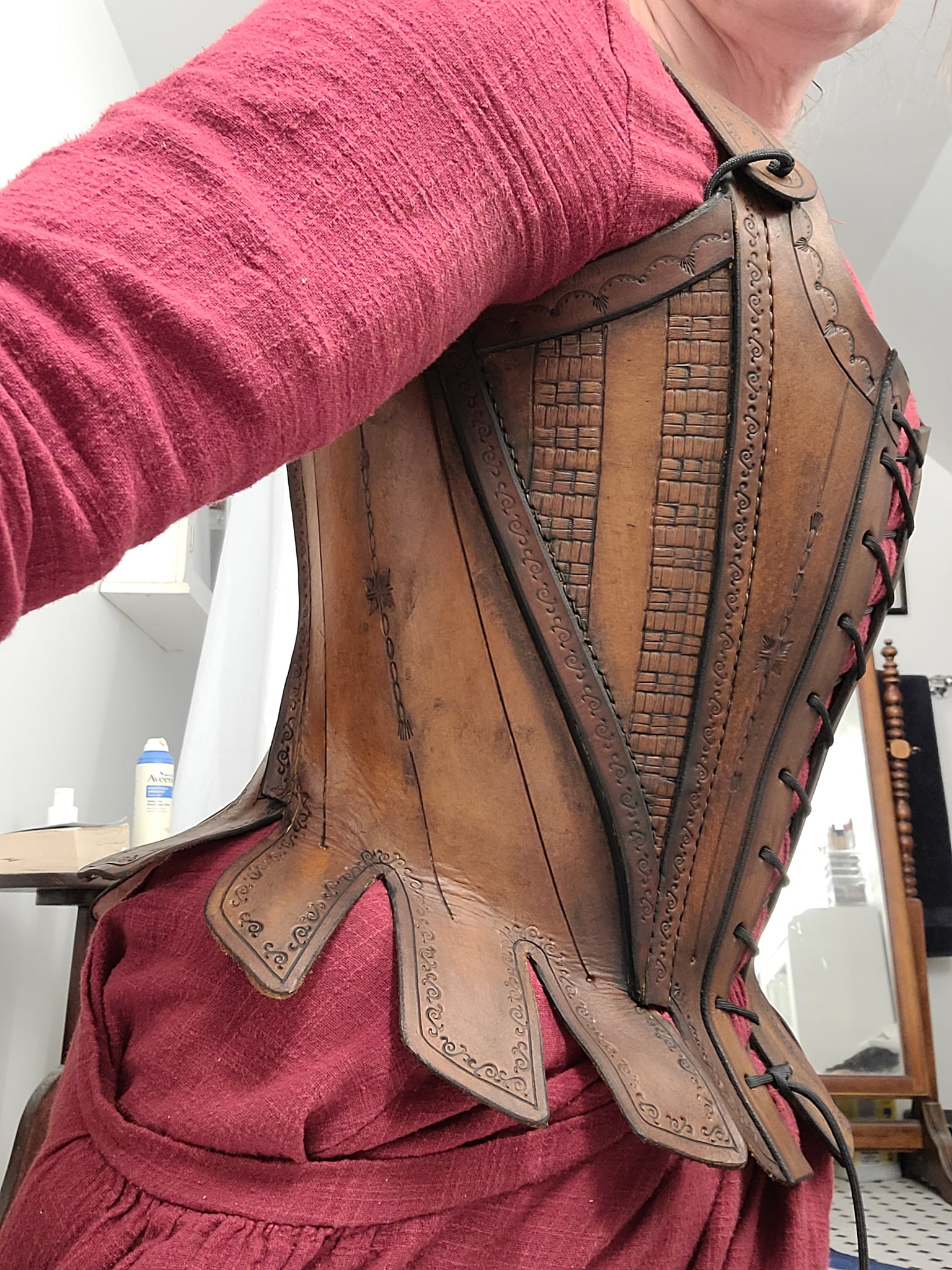 Satisfied with their finish, I decided to try and evolve the concept of what i would wear underneath. I started with this arrangement (it should be noted that I'm wearing a prototype version of the leather stays in these photos... that's why the tooling and fit is different)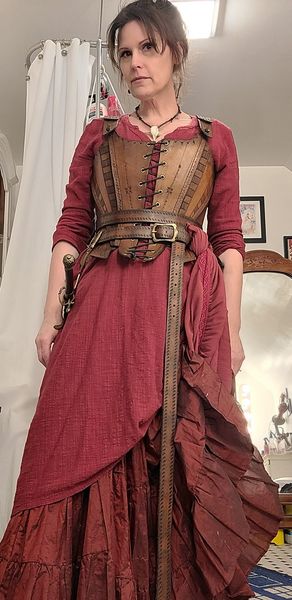 I like the maroon shift, and the tiered silk underskirt isn't *bad*, but I wanted something a bit more eclectic. Since the stays needed to be broken in anyway, I decided to wet them down, lace them on and wear them to work today, so that they could be formed to my body. During that process, I came up with the idea for this version of the whole outfit (NOTE: I didn't wear the sword to work!
)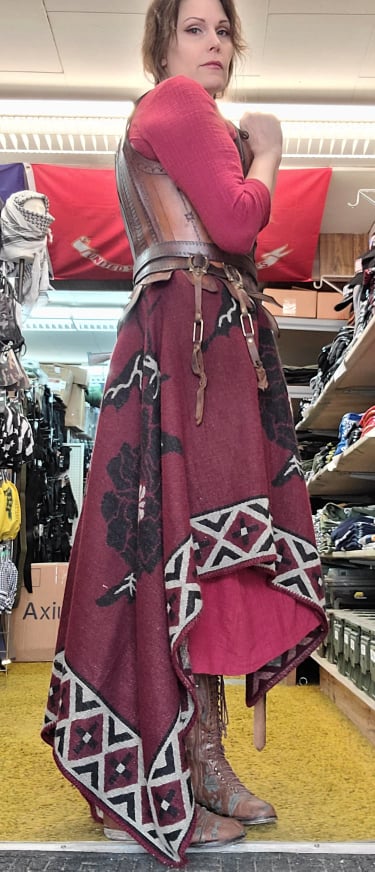 Imgur is now giving me an error and I can't upload the other two views right now, but what do you all think of this vibe? I'm still planning on evolving it going forward, but would like some feedback.