Sr Member
RPF PREMIUM MEMBER
Hey guys,
This is an interest for those who would like to get a crystal chamber for Roman's New V2 lightsaber. THESE will also fit the MK1 Obi saber.
Same price as the original just slightly different.
$155.00 plus shipping
NOTE** The previous runs of the chamber will not fit the new V2
Let me know who are truly interested only!!!! As these are only made for the number of people signed up.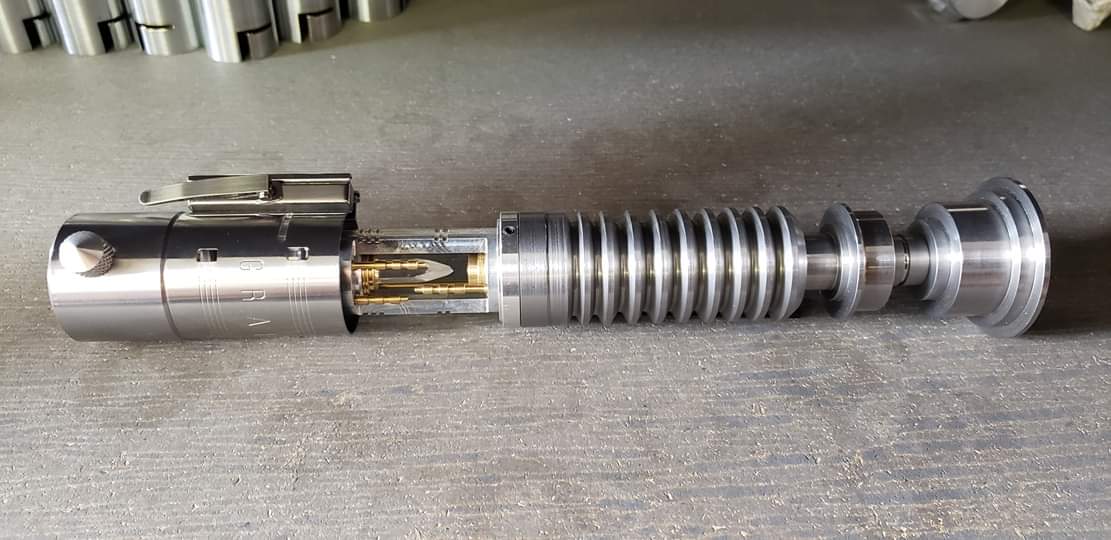 1. BritWalker
2. Mrwax
3.Bradwright
4.Sevensaryns
5.Halliwax
6.Roman1613
7.Jenn Greindl FB
8.Christopher Stoerrle FB
9.BeggersCanyon
10.
Last edited: