Sr Member
RPF PREMIUM MEMBER
I started on this project about the time the show hit Amazon Prime, but with Covid, it's been sitting uncompleted. I dusted everything off to finish Crowley up for an upcoming con in the middle of June. It's almost complete, but need to finish up a couple of minor pieces.
Production boots: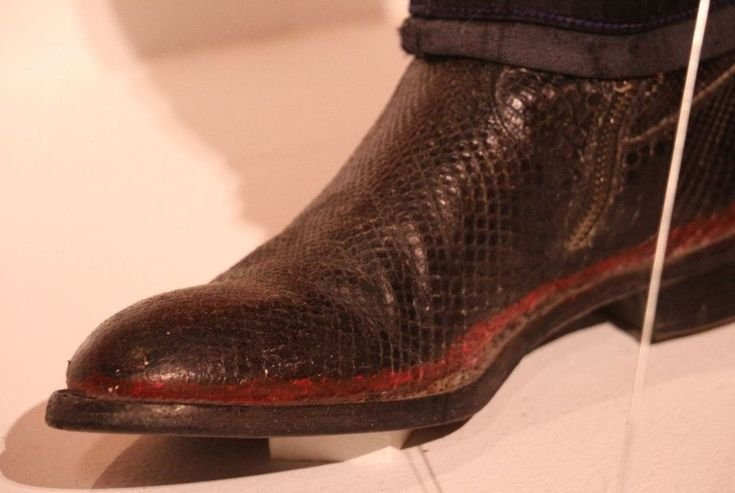 Mine:
I had a hell of a time finding boots that matched the same shape as far as sole and snakeskin pattern. The closest I was able to find were the Santos-S Natural Snake boots from Steve Madden. There are similar styles out there, but the Steve Madden have a sole, heel and toe that are a closer match. I went ahead and picked up some on sale, took some Angelus and airbrushed it black. I still don't think this is the exact boots used (the toe is a little rounder on the screen ones), but it's the closest I've seen yet and I'm happy. Airbrushed the red along the sole and they're ready to go.
Production jeans:
Mine:
The jeans have a stripe down the side, almost like tuxedo pants. Despite my best efforts, I was never able to find a pair that did the trick so I had a pair of jeans altered by
Geekanista
and further altered by
Toni's Snips & Tucks
. To achieve the shiny look of his jeans, I applied Otter Fabric Wax.
Production belt:
Mine (WIP):
I had the buckle 3D modeled, printed it up in resin and painted it to match. I then 3D modeled out the belt, scale and tail pattern and imported this into Lightburn. The idea here is to cut the belt pattern out and engrave the detail using a laser. This will be done in the next couple of weeks. I had made this belt once before by hand cutting out the pattern and hand stamping it, but wasn't happy with the result overall.
Jacket, vest, necklace, wings and sunglasses: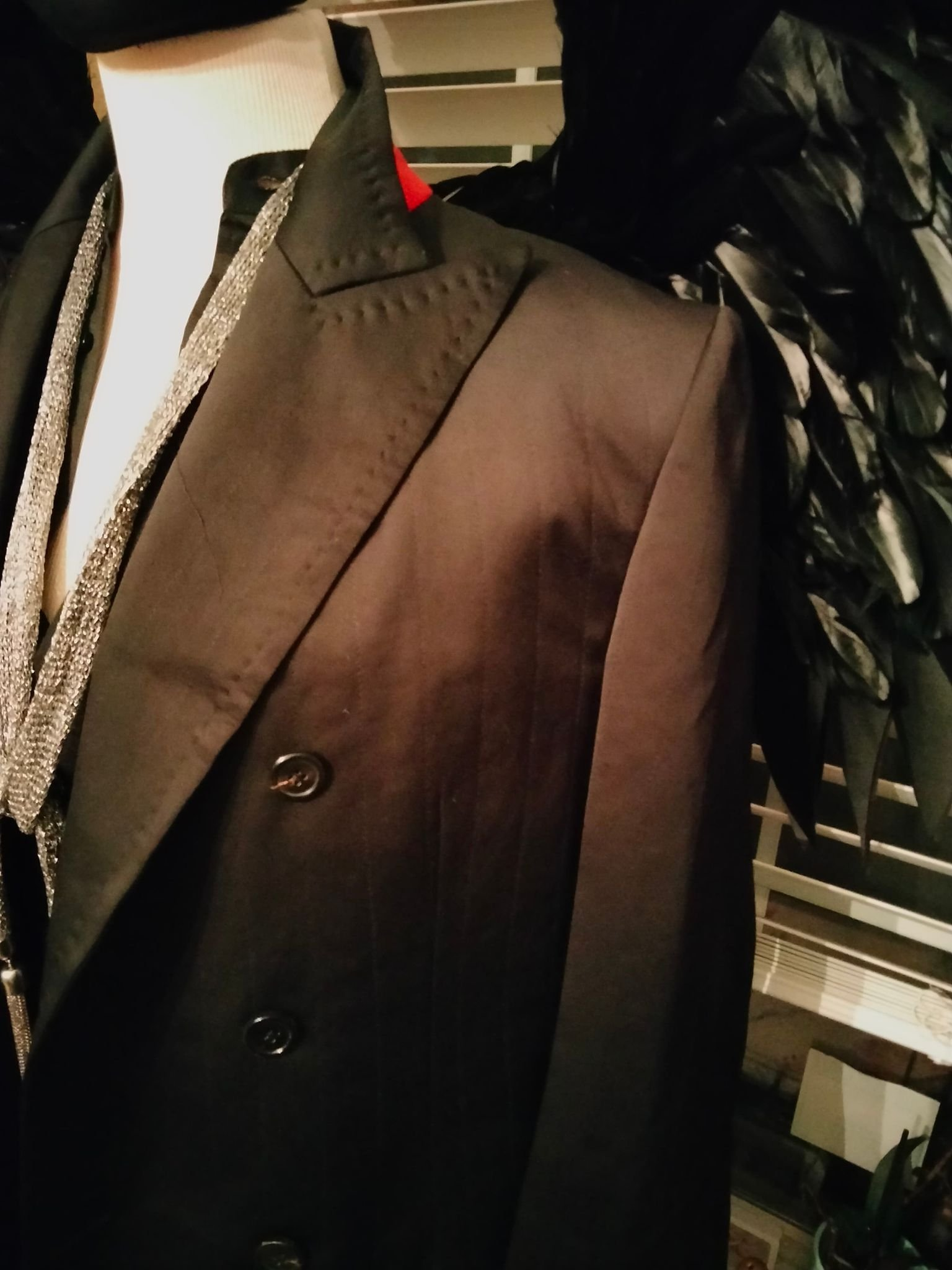 Here is most of the rest of Crowley's outfit. The jacket and coat were made by
Baron Boutique
. The necklace was made by
Red Stone Dreamery
. The replica sunglasses are from
Magnoli Clothiers
. The wings were purchased off AliExpress. Second image shows a close up of the jacket showing the overstitching, high peaked lapels, and red under collar. As a request, I had open slots sewn into the jacket at the shoulders and on the back so that the straps to the wings slide under the jacket and are hidden.