Okay the time has come for what I hope will be my last knife in the collection. The Crocodile Dundee Bowie knife. I am in the research phase as I am way over prop budget right now.
Long story short I can find very few pics of the actual screen used knife that have any clarity. Below is all I have found.
The offerings for the knife with any kind of accuracy is only Down Under Knives as near as I can tell. Some here raved about them. Some on Blade Forum despise them. Many of the website links they have to purchase them are dead. Some are not.
None of the sheath offerings seam to have the added on "Low ride" piece added by Chantal Cordey. I am emailing Harry Savage as someone said he makes an accurate sheath but it's not on his website. I have his First Blood and Rambo II knife sheaths and love them.
I have emailed Down Under Knives to see what they say.
So does anyone have any ideas, pics, updated info, insight, etc.
Here is everything I have so far and it's not much.
Actual knife: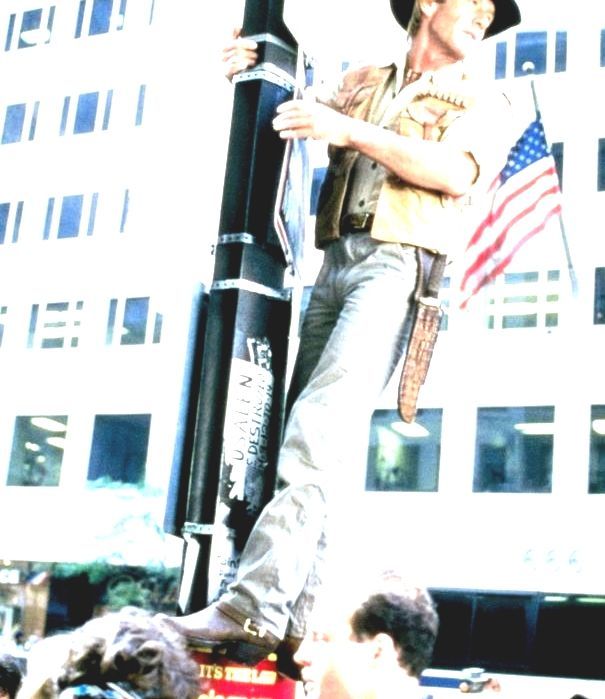 Modified and accurate (As near as I can tell) "Outback" knife from Down Under knives. Looks like the correct handle wrap and sheath mods have been made???
Misc. Replicas:
Any help would be greatly appreciated.
Last edited: