Sr Member
RPF PREMIUM MEMBER
I'm in the process of "Haunting" my room and making it look as Spooky and Gothic as one can manage in an apt on a budget.
So I've been working on making a pattern to convert two of the smaller windows in my room to a fake stained glass... Which I thought would be simple:
Here is the Pattern:

So I drew it ( first cutting it out of foam core which was a failure) - then I dremmled it out of MDF which worked alright.
I cut styrene from an old poster frame to make the "glass" and layered bits of the self adhesive "leading" you can get from Micheals.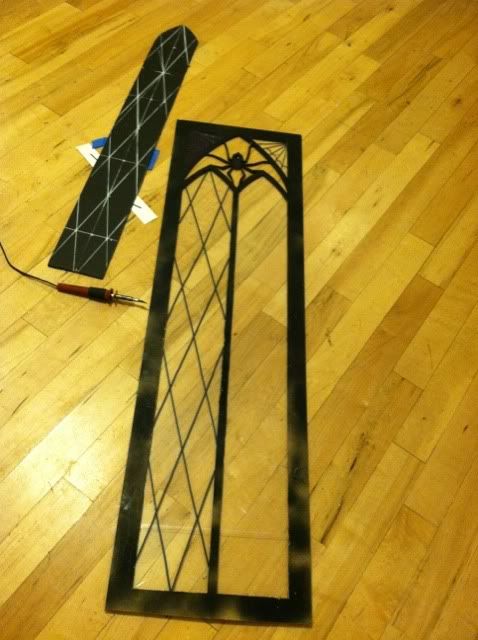 Once I got to the painting process I made a real mess of things. First off the paint does not look great if you apply it in a thin layer - it simply doesn't look like glass - it looks streaky - but if you apply too much.. no light gets through.
Needless to say it looked like crap - so I Johnny 5'ed it and disassembled- which sadly destroyed the mdf frame I had made.
I'm quite frustrated and If anyone has an advice on if there is:
A) Something better to cut the "frame" out of ( the spider and black part of it )
B) Suggestions on the "Staining" process are VERY welcome; either painting techniques / something I'm flubbing up or suggestions for are an alternative method are greatly appreciated.
I've contemplated employing the use of Lighting Gels instead of paint - but I'm not sure that would be the smartest route... or would it ?
Cheers!
Moony
This first pic is rather deceiving - making it look not like a mess...
The messy results: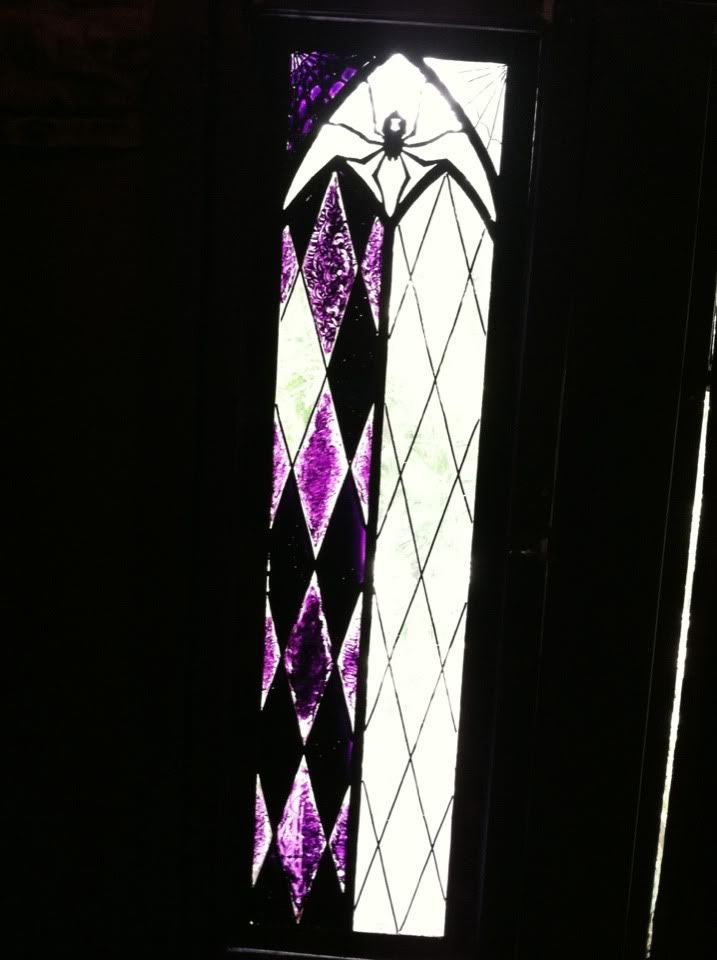 ​