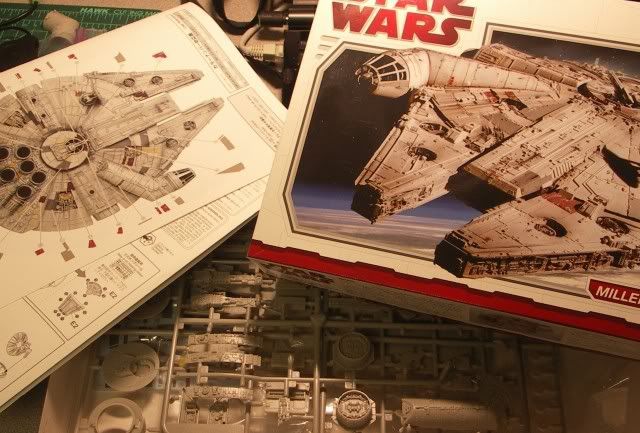 Bit the bullet and grabbed the burger-sized space burger. There should be a way to fix the jawboxes and parallel mandibles. Swing them in a bit (and put up with the resulting slanted plating which should be barely noticeable. I should be able to live with it. It's the sillhouette that's driving me crazy just looking at.). Box is misleading as it shows the 5-footer, but is really a model of the 32-inch prop. Killer detail for a 1/144 model.
Molded-on piping in the maintenance pits. Finemolds should have left the piping out so that you could fashion your own.
The color guides are a feast for the eyes. I still would use photos of the actual 32-inch prop but these guides really inspire you to build.
Got Helder's go ahead to use his Master Replicas Falcon photos for comparison. Thanks Helder.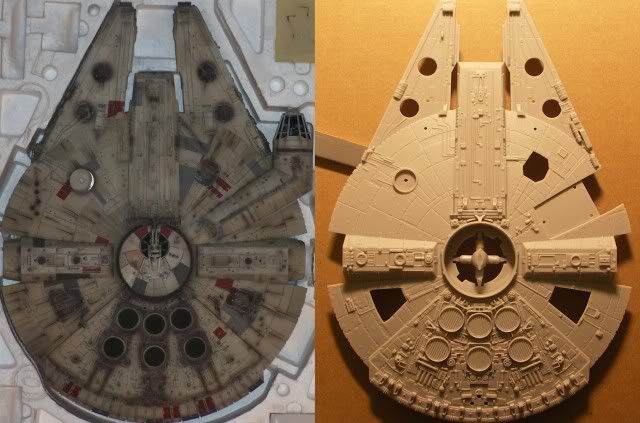 Printed out Joshua Maruska's plans to 1/144 size and started hacking away.
Joshua Maruska plans over Master Replicas Falcon: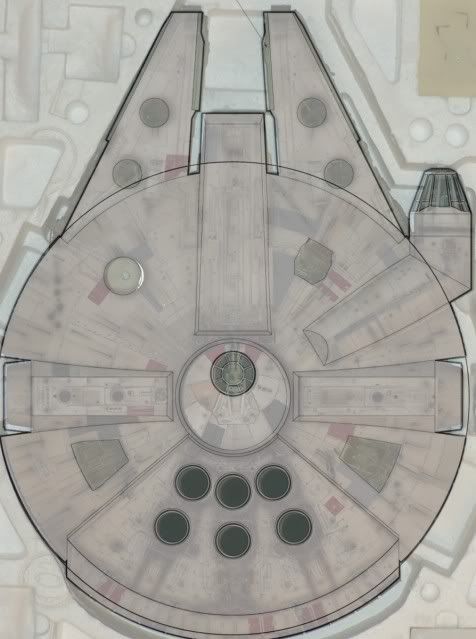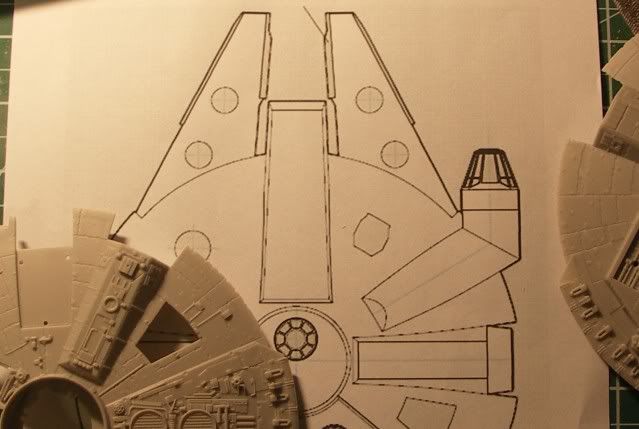 Off with the mandibles.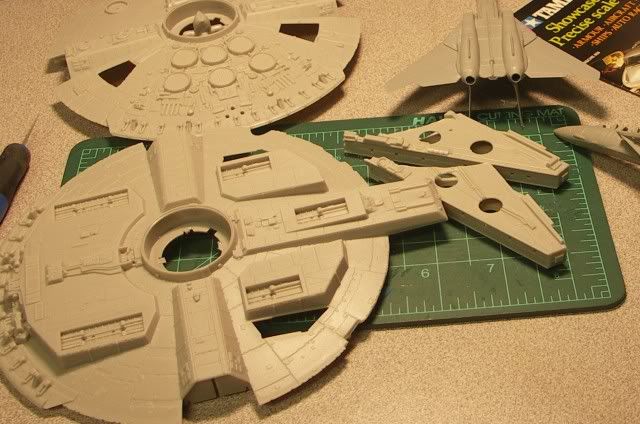 And the jawboxes, too. Wait, why do I feel like I've done this before?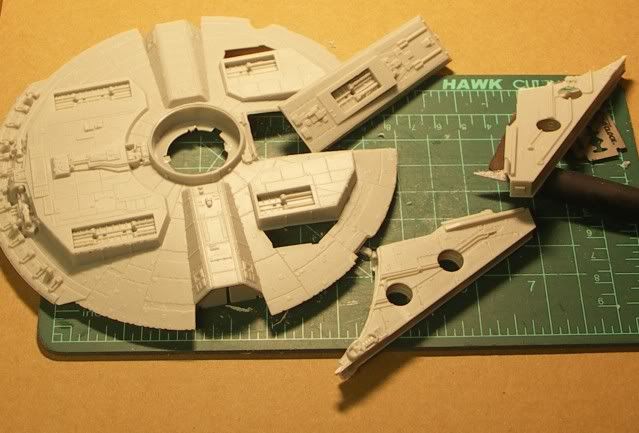 Cut at strategic areas that are flat and easy to putty up afterwards.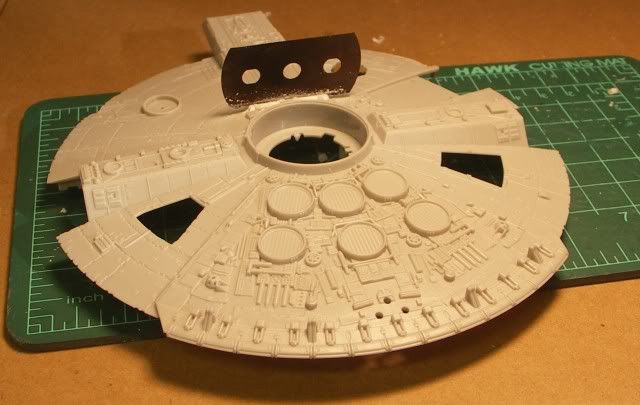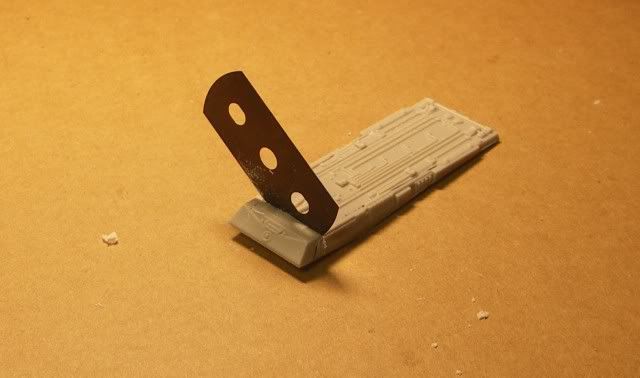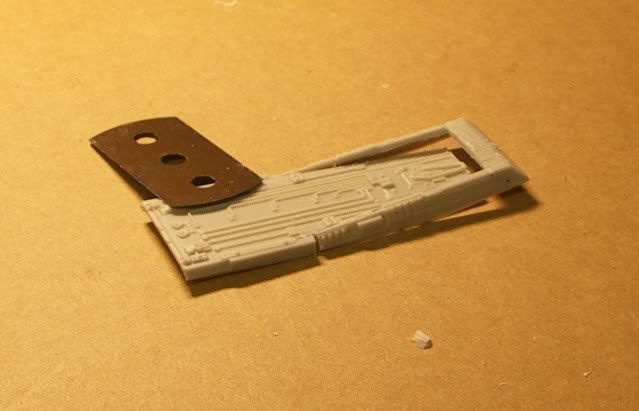 Need to shave off some details. This part is too big - has to go. to scratchbuild later.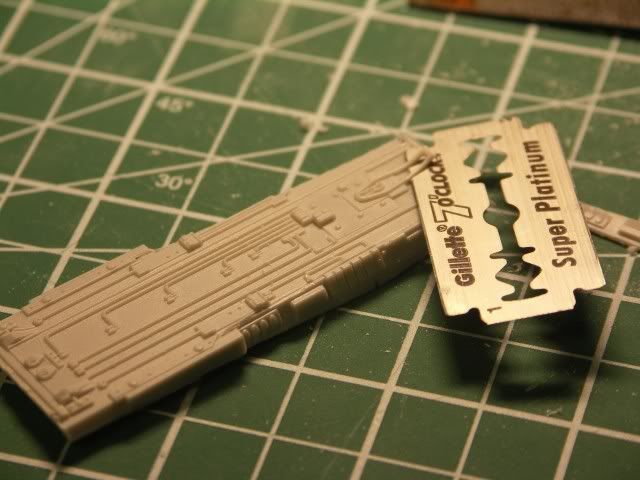 Now that feels better. Should've taken a photo before I modded the upper jawbox. I only have the lower one to compare it with.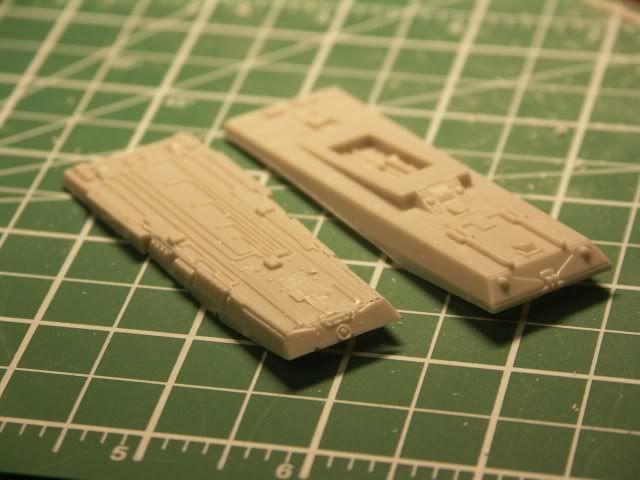 Last edited: