Hi recently joined here and thought id share a couple of jokers iv been putting together. I started with the latex joker which I made into a bust. I then converted it into a full size joker but then had the chance to purchase a Howard head, bomb detonator and new trench coat. Also managed to get a replica gun from the film. I then switched the busts round and made the Howard full size and made the latex into a bank robber bust. Im thinking of doing a 1:1 bank robber but space is a problem lol.
I know there are a million jokers out there but iv always loved the character and thought id show some pics.
The first full size didnt quite look right and the mannequin either needed adjusting or the shoulders brought out or both.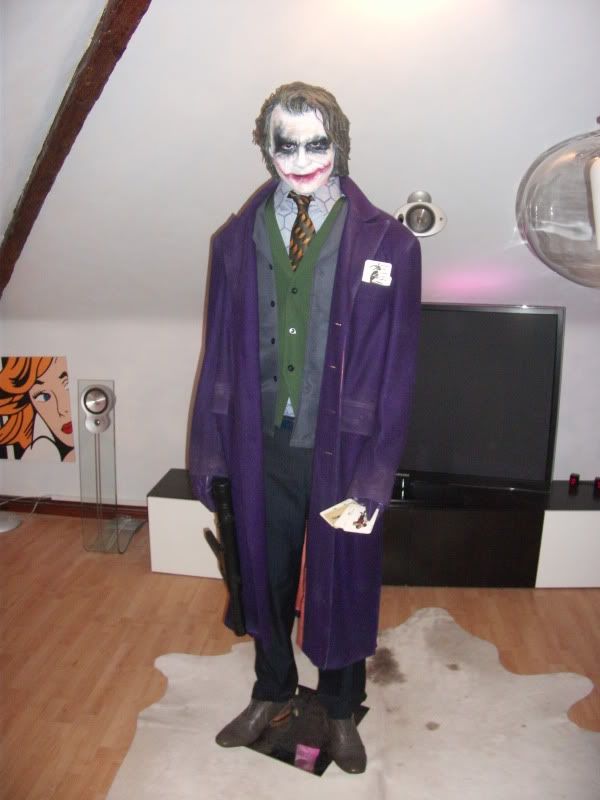 With the Howard sculpt, the face is positioned downwards looking up but mine was looking straight on and wasnt right. I took the head off, re-positioned it sunk more in the chest and bulked the shoulders and back out a bit. I wanted to get the pose of the joker with his head sunk into his shoulder a little. I used bubble wrap to pad it out but was worried it would look to broard but I think it turned out quite well.