O.K. Lets start off properly with saying that this was directly inspired by Julie(ei'luj) and her timers:
http://www.thehunterslair.com/index.php?showtopic=16003
She makes a couple different versions so you can contact her if you need a countdown timer setup.
I'm making this gauntlet to match my blade gauntlet:
http://www.thehunterslair.com/index.php?showtopic=15510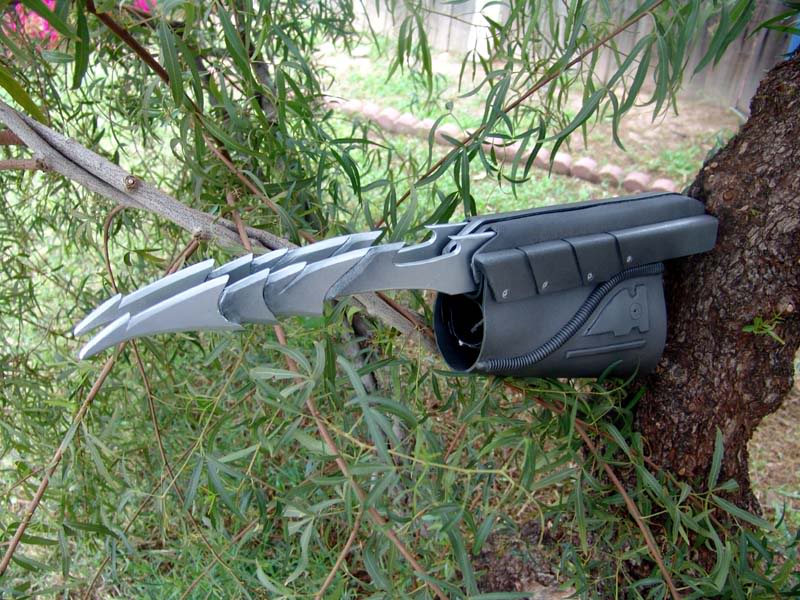 I made the prototype curcuit with a breadboard and Arduino microcontroller. Then when I finally decided to make this I got a BoArduino that is smaller and has the same capabilities (and IC). I picked up a protoboard and went to town installing the components.
Here is the video of the sequence (note that they are the same video)
http://www.youtube.com/watch?v=qoHNyCHicEg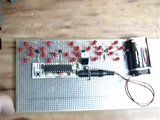 I made the wrap using the same template from my blade gauntlet to make sure they were matching and added a platform for everything to go on.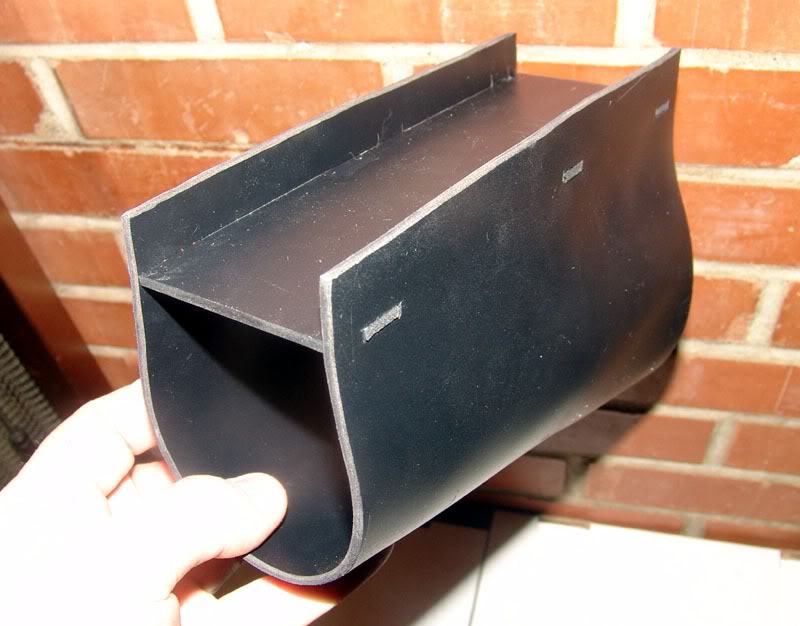 I cut the board down to as small as it will go and added the spacers to keep it level. Yes, behind the scenes isn't very pretty.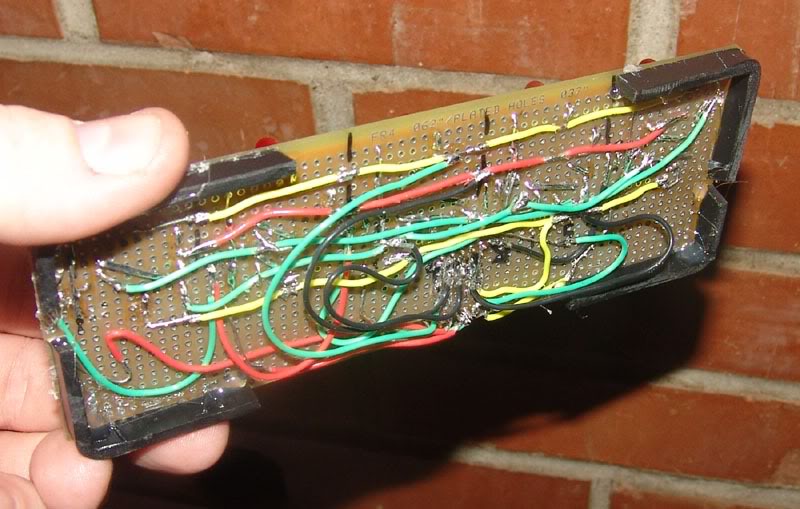 The testfit into the housing and make sure that I can arrange it to look good.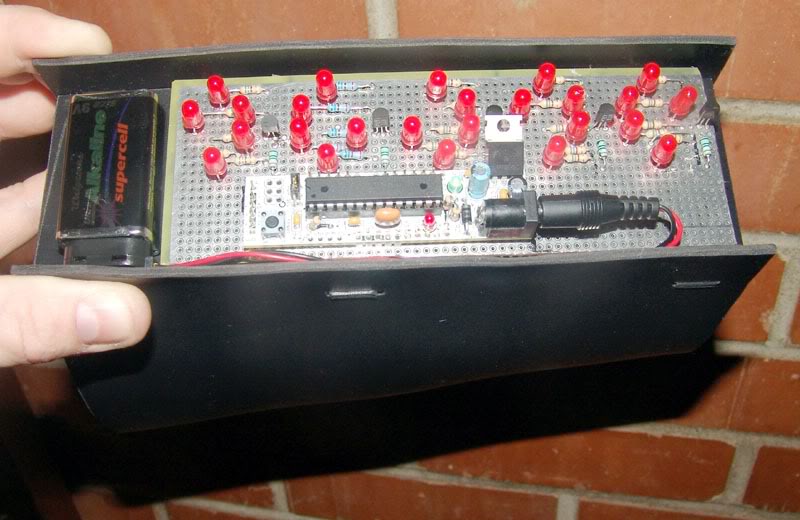 I'm going to add a button to make it start after it powers up. I did intend on it powering up with a limit switch but for now I cant find the one I have so I'l need to figure on something else to start power. If that needs to be a toggle switch then so be it.
Anyway, that's what I have for now.