I'm pleased to introduce our newest hunter, Cougar184, who just finished his suit. He and I appeared at a Halloween store in Champlin this evening. Here's his suit:
And here are the two of us, suited up. I forgot my left glove at home, unfortunately.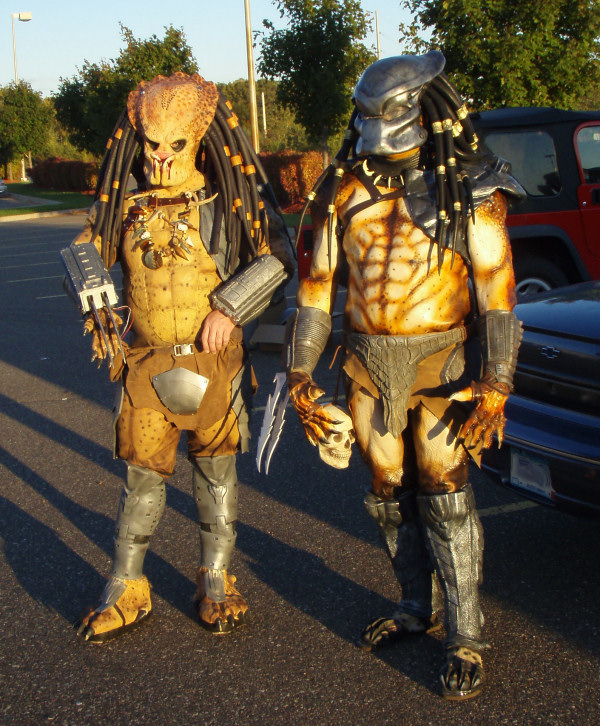 Here we are on the shoulder of Highway 169: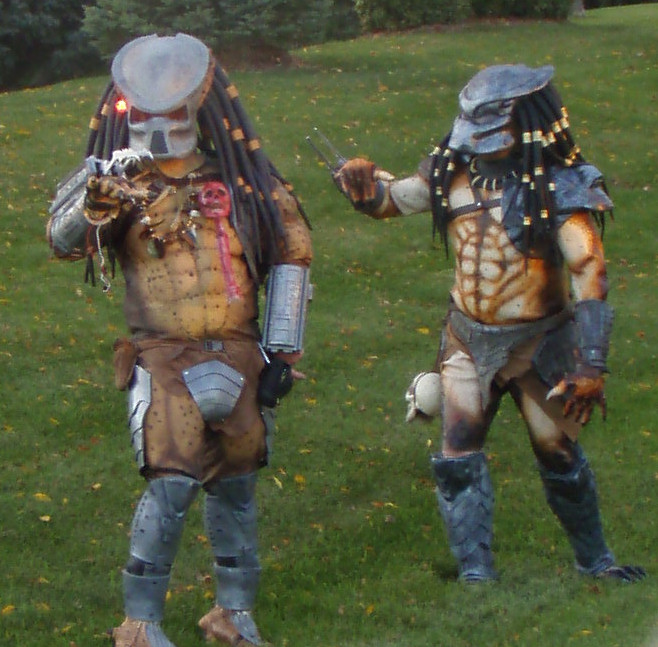 And here's a shot of us by the store: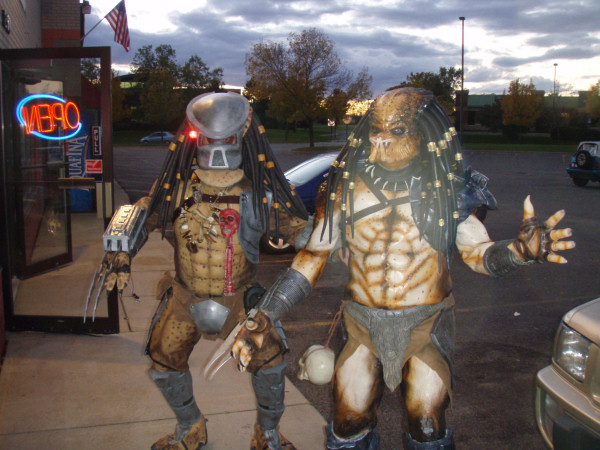 We also had another friend of his with us, dressed as Freddy Krueger, but for some reason we didn't get any pictures with him. We'll be back there again tomorrow afternoon, though.