Hey everyone!
I'm a major Spider-Man fan and cosplayer like many of you out there and was considering buying this already made Spider-Man suit from a seller on Instagram. This suit has no webbing or logos printed or painted onto it which is perfect for me as I have always wanted to make a suit from scratch with my own custom puff painted webbing etc. But as it is already made, I was wondering if it would fit me even if our body measurements are close but not exact.
The dude selling it is apparently 5ft 7, Chest 38 and Waist 32. And my measurements would be 5ft 10, chest 39 and waist 31. So even if it's not exact, would it still fit nicely and snug and spandex should? (Not being too tight lol)
But my main question is, The mask seems to be already attached to the suit and I prefer to have it detached as I also like to show my face when I'm cosplaying as Peter. So I was wondering is it possible to remove or cut off the mask from the neck while not damaging the suit or having any loose threads? And I'm pretty sure there is an already sewn in zipper on the back all the way from the mask to the bottom of the back. So there is that into consideration too.
And I'm not sure if the gloves have any zippers on the forearms either so I was wondering how easy or difficult it would be to implement that too.
Anyways, those are my questions and concerns and any feedback or response would be super appreciative as I don't want to keep this seller waiting.
Thanks, Web-Heads ️❤️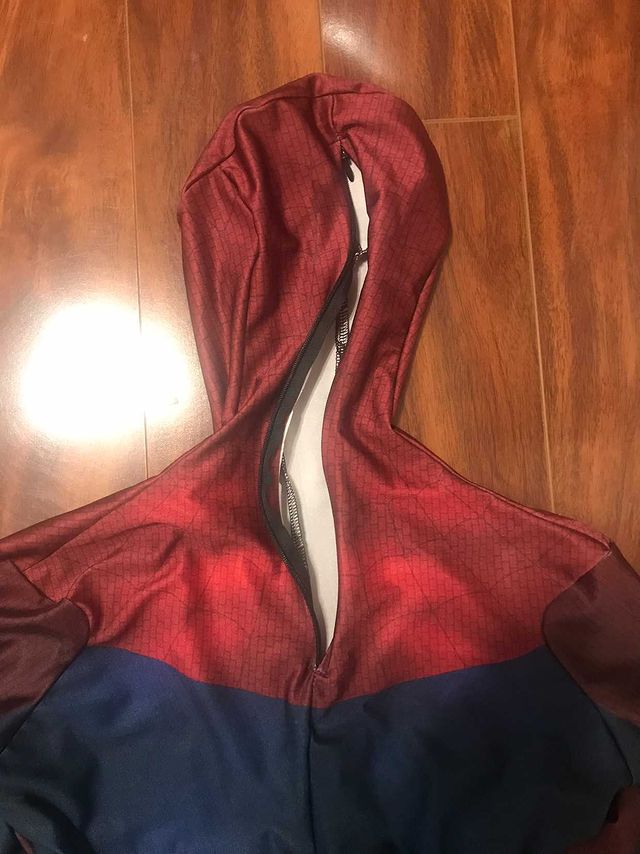 Last edited: