What's up guys (and girls)! My name is Corwin......I'm a n00b here, but not to foruming. I found this place and registered mainly because of this art section.....although, after looking at some of the suits members on here have made, it would be pretty sick to make one someday. Anyways, I've always been semi-artistically inclined, but never really pursued it until the last few years. I started out drawing cars and planes (my 2 greatest passions), but recently, I've wanted to challenge myself to start drawing more challenging subjects. And since Predator is one of my favorite Sci-Fi movie characters, I figured I might as well start there. I did some google searching on Predator art, which lead me to this place, so here I am.
I started my very first predator drawing yesterday. It is very much a work in progress. While I have the basics down, I definitely need to add details. I based the drawing off of one I found online (not sure if it was on here, or Google, I forget), but I only used that pic as reference for the pose of the predator. As of right now, his codename is "Venom" because of the fangs on the bottom of his Bio mask.
This first drawing is of Venom without armor or weapons. I wanted to try and capture the physique of him, without anything in the way. I will also create a drawing of him in full battle dress. Updates to follow in the next few days hopefully.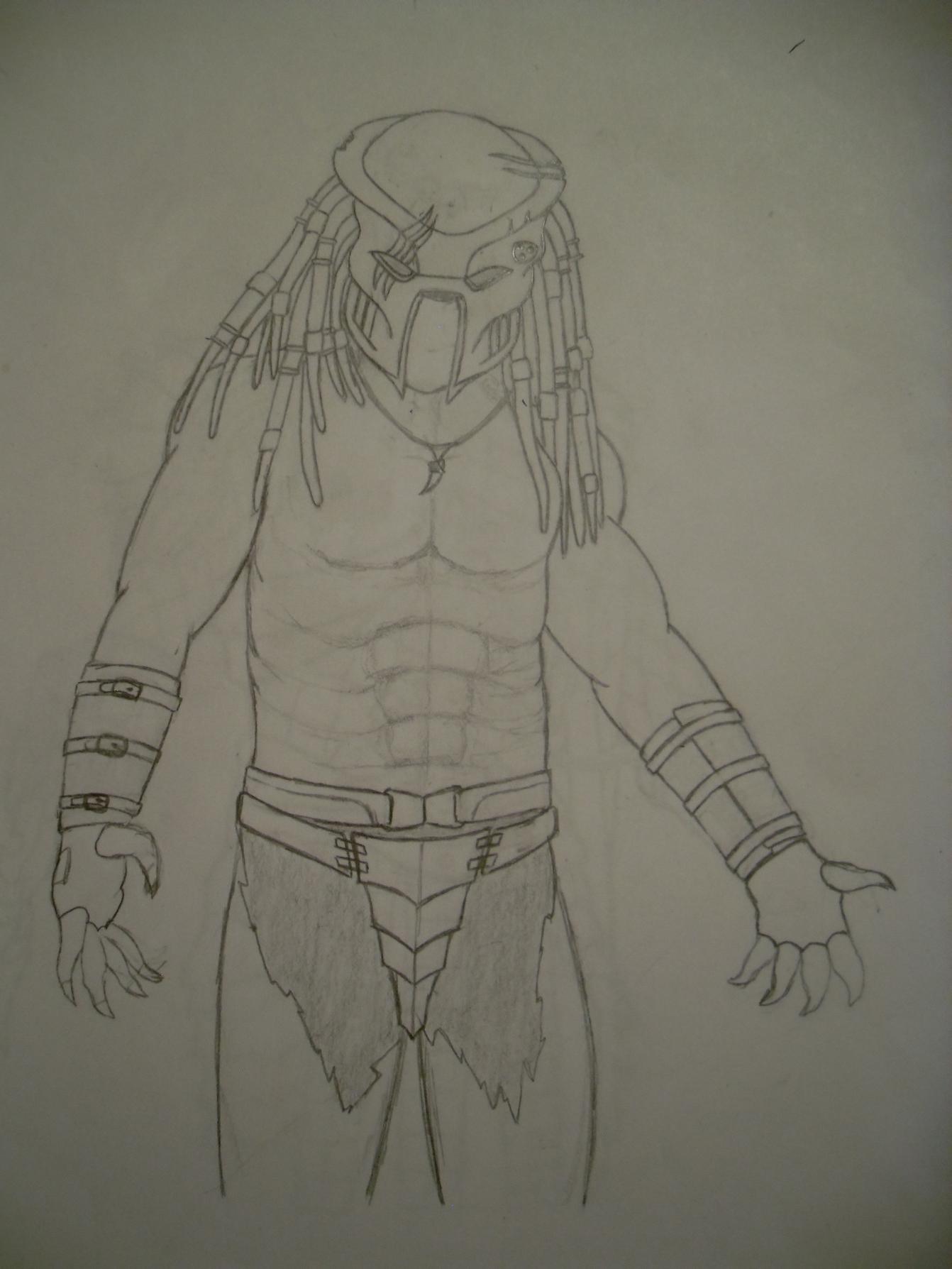 Anyways, let me know what you think......comments and suggestions are very welcome. I'm new to this whole genre of art, so I'm open to all tips and help. Thanks!
Last edited by a moderator: