A while back, my roommate informed me that Bethesda was making a sequel to Dishonored. Having recently discovered Tested, and replaying the game, I was inspired to go off and make the assassin's mask. I started by looking at reference photos and finding my way here for ideas of what means and materials would be best to make it with. Shortly after coming to this website I found Jimskio's process for making the mask and decided to follow a similar process, but I've decided to make it a bit differently.
Jimskio's mask:
http://www.therpf.com/showthread.php?t=192975&highlight=Corvo+Mask
Instead of making a Super Sculpie mask into a mold, and making a cast from that, I plan on just wiring together and painting all the Super Sculpie pieces. There have been a few problems with this, primarily that the thinner areas (jaws and areas around the eye socket) have broken a time or two and in hindsight I should have painted the pieces before wiring them together, and if you are looking to make your own mask, I'd recommend doing the mold and cast.
Anyway, this is the picture I've been primarily using and my progress so far.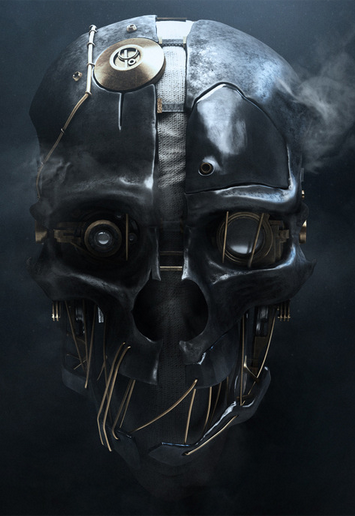 I still have a few more wires to glue, which I've been doing by bending the wire the way I want it, then turning the ends at 90 degree angles and gluing them into holes drilled into the two pieces. The wires I found are some type of landscaping staple that I found in a mystery box in the garage. They're pretty stiff so it would probably have been easier to use something else but the slightly rusted condition I found them in adds a nice aesthetic.
For the eyepieces I thought I might get either some cheapo telescope or microscope eyepieces and replacing the lens with a bit of glass or plastic so I might get a bit of visibility out of it, but I'm saving that for after its painted.
Please let me know if you have any questions about, or ideas to improve my project! I'll try to keep my progress posted.
P.S. The two wire's glued to the back are there to hopefully prevent the eye sockets from breaking again. (the other sides' eyes are sculpted a bit thicker so they don't have this issue)