Okay, so I mentioned in my DeAgostini Millennium Falcon thread that it's being held up by a couple of other projects. One of them is this
monstrosity
I started five months ago. I... am a fool, apparently. I thought this would take no longer than a month or two. It's just made from paper-related products like posterboard, chipboard, and printed textures, so it's not like I'm making it from stuff I have to care about mangling when I inevitably screw up. And I mean, when has a project like this ever taken over your life and flushed your free time down the toilet, right? ...right?
Anyway, this is a build for my gaming group. It started out as a reward for my players, because I wanted to give them something special for sticking with my campaign for six years. So I started out by printing the plans at full size. The second mistake I made after figuring that this wouldn't take too long to make was making the mistake of thinking it wouldn't be all that big. Well, when I printed the deck plan and elevations out at full scale so I could take measurements off it, it ended up being a tad bigger than I had thought: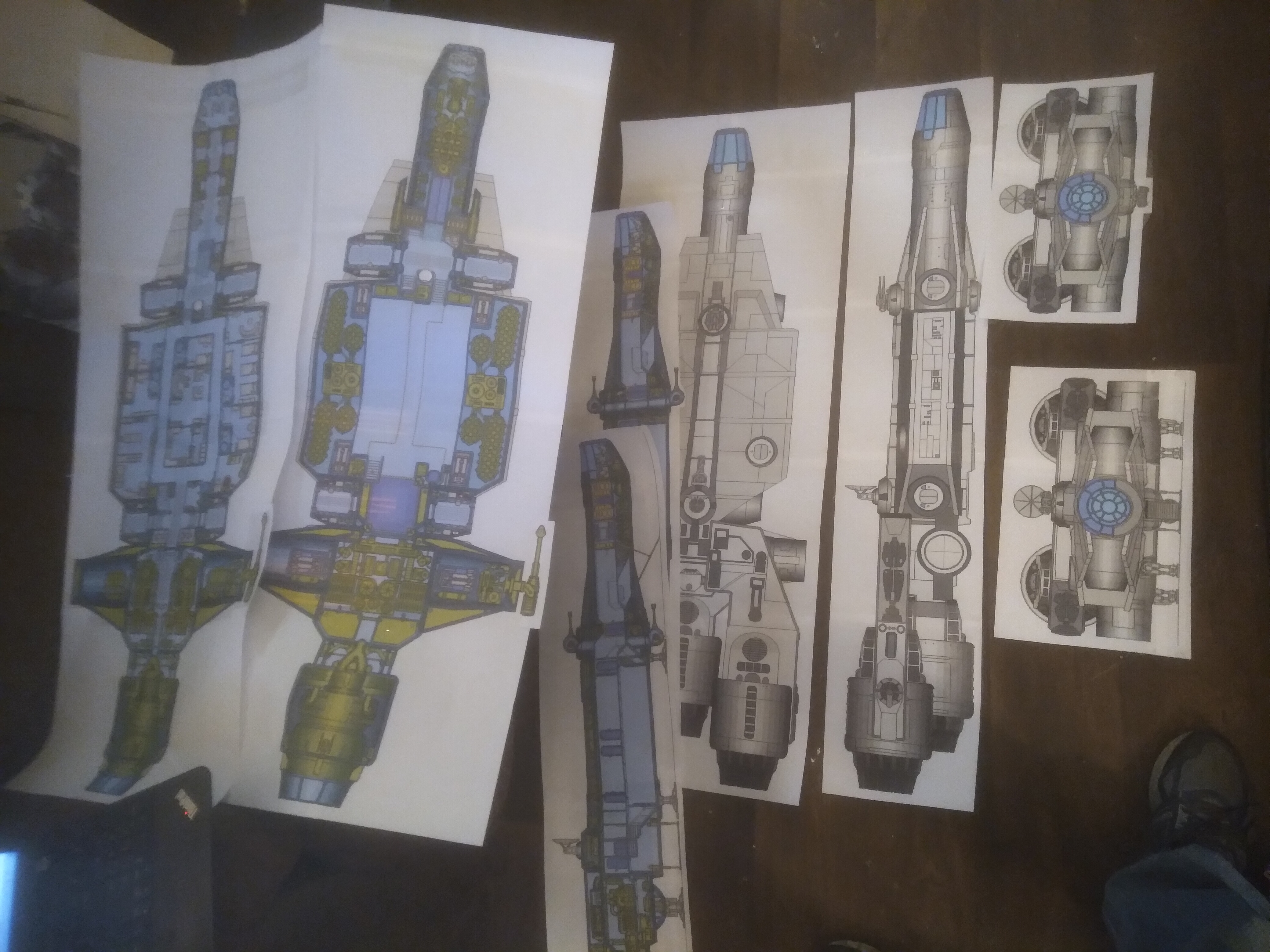 That's my foot for comparison. The final length is 46 inches give or take. When I'd had a couple shots of bourbon in order to talk myself into going through with this, I began construction. First I started with the lower deck, beginning with the cargo bay.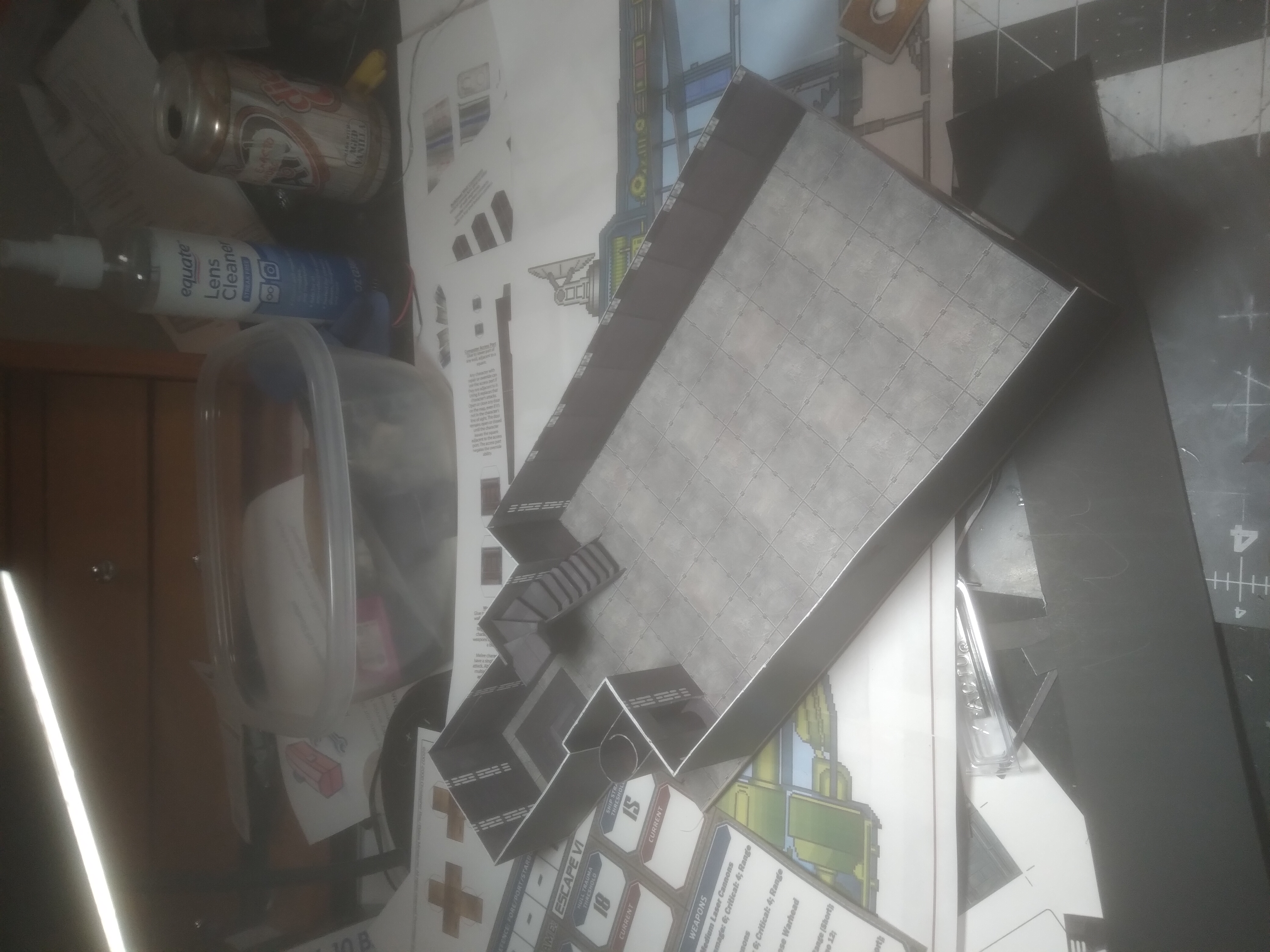 Also, forgive these first few images. I'd misplaced my camera and had to use my cell phone's camera. It's been in and out of my pocket and the lens is shot by now. Anyway, that part ended up being pretty easy, so I went ahead and moved on to the rest of the lower deck, which mainly consisted of stairs leading up to the command level and then another set of stairs leading to the upper deck.
I kept moving on and building more and more of the interior till I got all of it done (and I found my camera, so pics are clearer now!).
I also found time to make the outer hull of the cockpit access tube. This was rather time-consuming, as I had to layer up several layers of cardstock as well as make two thick cones that were the right angle, and then glue them all together:
With the outer tube for the cockpit done, I set it aside and then made the rest of the interior for the cockpit:
And with that the interior was completed!! Time to move on to the exterior!