Hello,
In this thread I will show how I'm correcting the Bandai AT-ST to match the filming go-motion miniatures.
First the head :
I sanded the sides to get an inward curve like the filming mini, sides are straight on the Bandai.
I also removed the front armor panel because it way too thick.
I made a new one from 0.5mm styrene :
I recreated the missing "steps" of the eye cutouts. No need to do a great job here, it will be covered by the hatches glued into the open position at a later stage :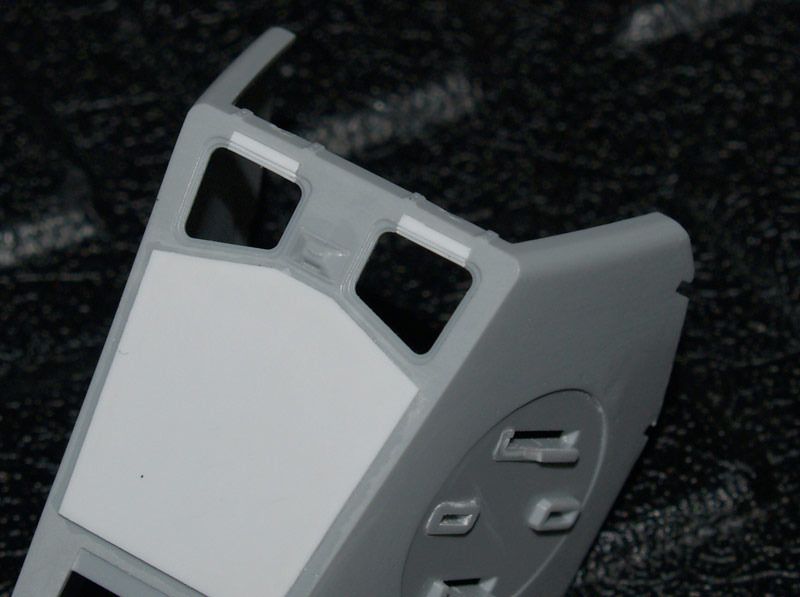 The plate of the underside of the head should be level. For some reason they created a big step on which sits the chin gun. This is not correct. I cut the front of the plate and glued it back at the same level (had to shorten the front to get a good fit inside the head)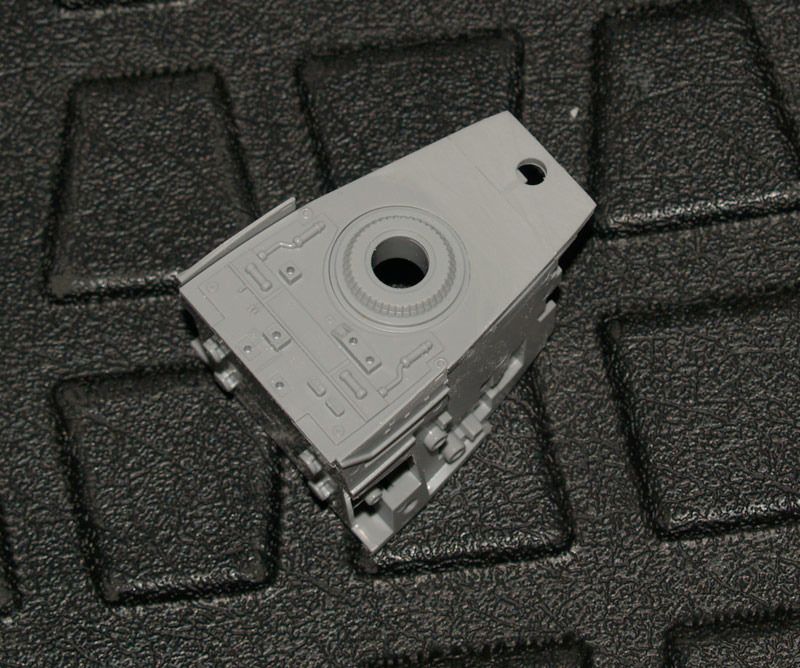 Since I'm recreating the filming miniature, I don't care about the interior and I don't plan to get the roof removeable. So I filled the top with styrene :
Sanded flat the upper detail plate :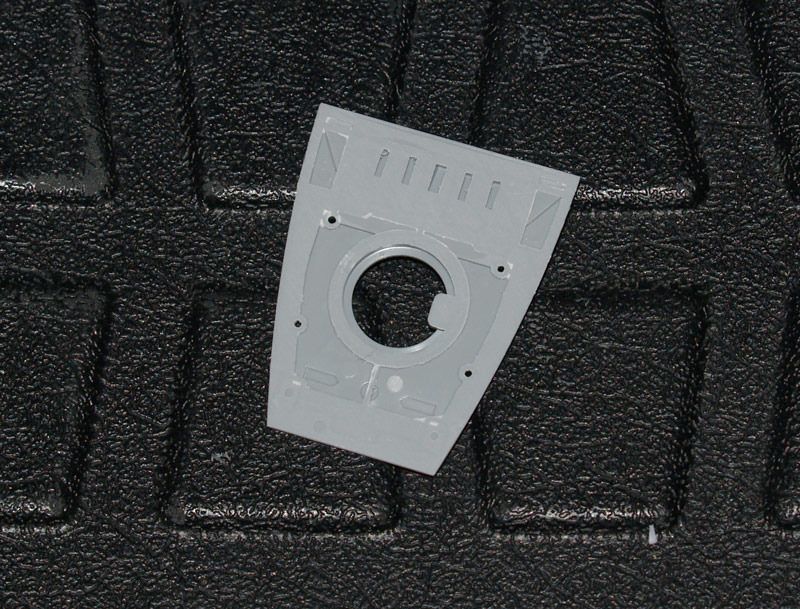 And glued it in place :
I removed those 2 armor plates, the should be half the thickness so I sanded the back :
I used small 1.5mm styrene pieces to fill a void. This is something not well engineered on this kit because once you put the side armor panels in place there is a visible gap.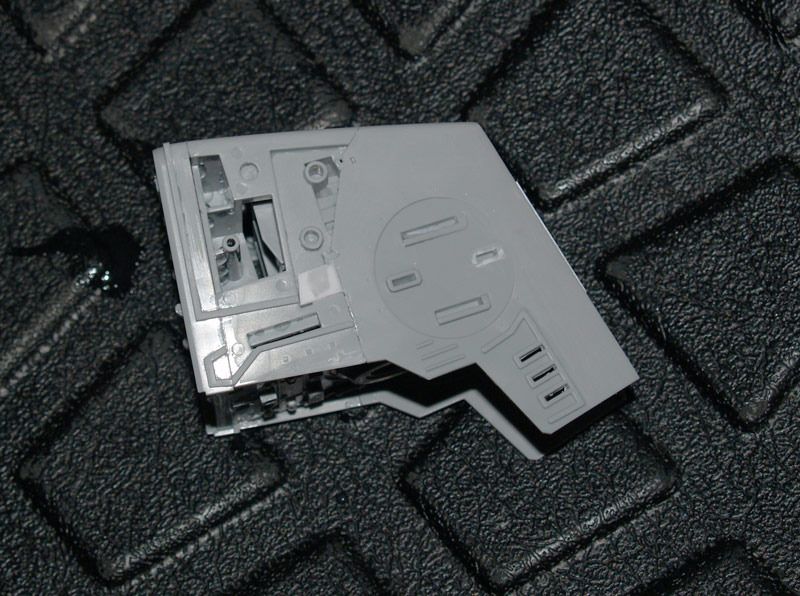 Now the chassis. It is way off. The best thing would be to build a whole new one from scratch. I decided to used the kit parts and do the best choices to match the original even it won't be 100% perfect.
Locator pins are removed, strips are added and the angle of the front plate of the "hood" is corrected. You can also noticed at the very front of the chassis that I removed one of the 4 square details. There are only 3 on the filming miniature.
Lower chassis is cut in 3. For some reasons they made the rear and middle part level while the middle part should be taller. The big radiator is missing (the thing that looks like a heatsink). There's only some raised lines where it should be... I'll build it later.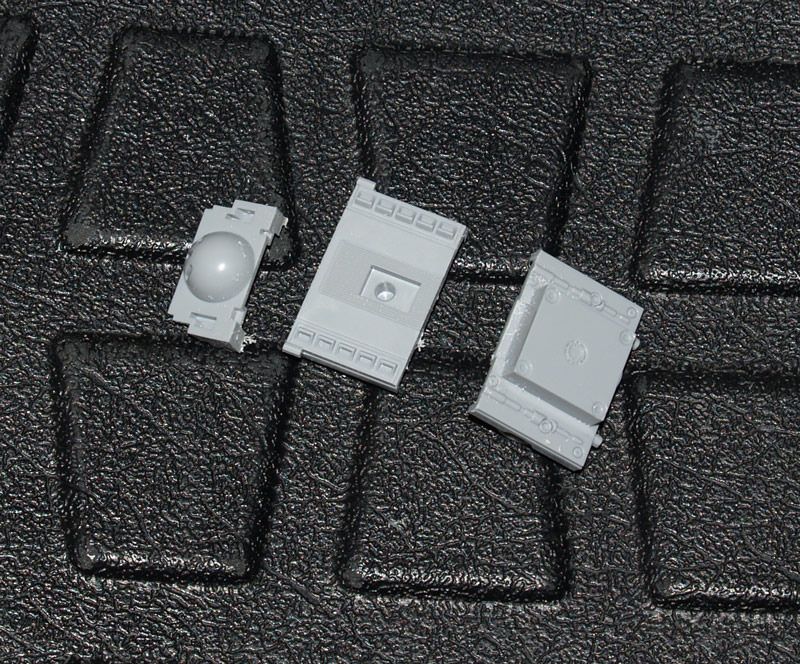 Lower front and rear sections are glued to the upper chassis part (sorry for the blood). The hood is glued a tad more forward. Actually proportions of the chassis are off, it should be a tad shorter :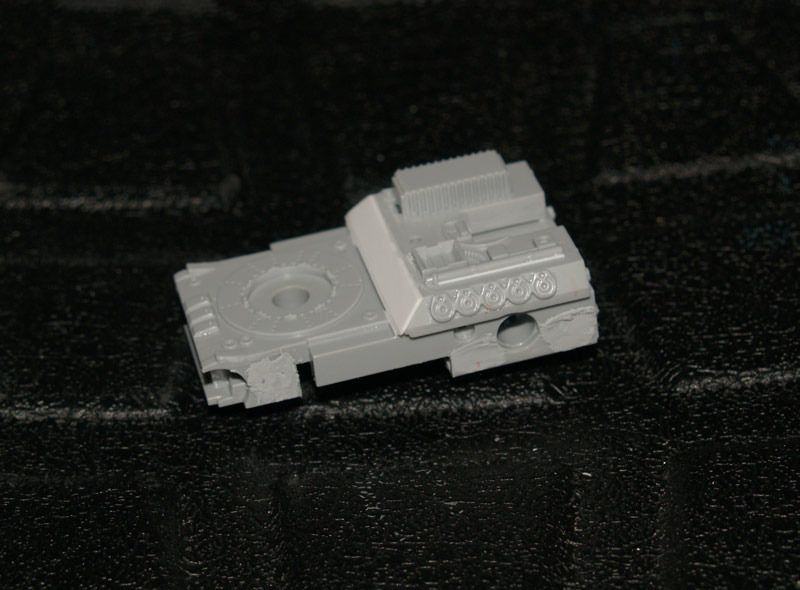 More to come soon.