Got some more work done on this heap this weekend ..
(IG-88's Blaster)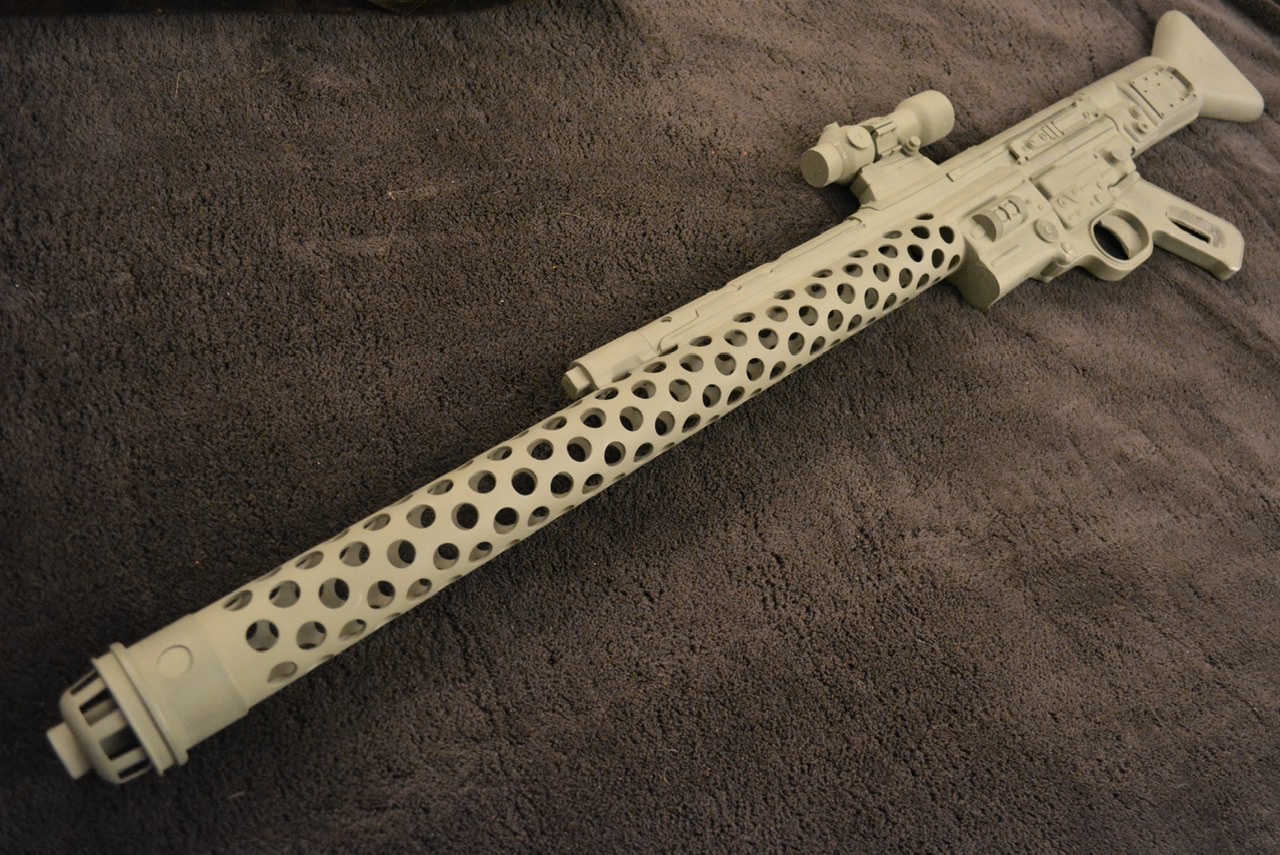 8.) Got the barrel permanently mounted onto the Mp44/STG44 casting, and blended in with filler.
9.) Got some more "greeblies" added on Just missing the stock bits and the under magazine port details which I still gotta design
10.)Started working on the scope assembly. Figured I could at least get the piece that mounts to the sight tower installed. Its a vintage scope mount on there as well. The singlepoint scope is just a casting. Didn't see the sense in spending the mula on a real one for this POS when the scope lens gets covered up anyway and Ive no real desire to build the other STG based blasters
So close yet still so much to do...
Last edited: