Hey Hunters....I was thinking about what all I need to do before SDCC in July and started making a list. One of the things was a convention repair kit. Had a couple people ask me what they should bring and thought I would share what I bring with me.
My travel case.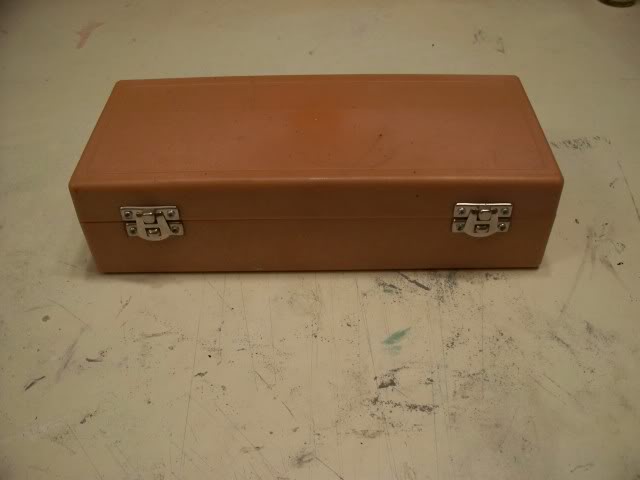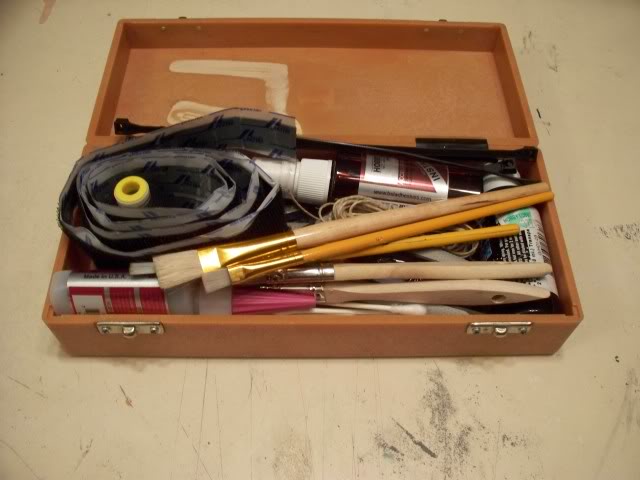 The supplies.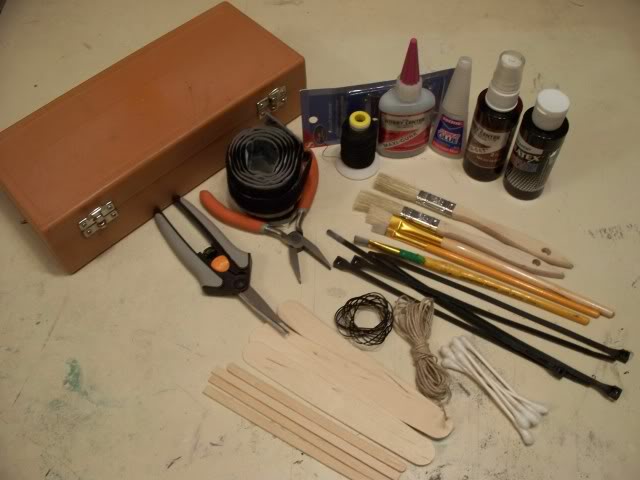 Black paint: Pretty much for any small touch up.
Various Paint brushes: For paint, glue, etc.
Super Glue: Regular stuff then some thicker stuff I get from a local hobby shop.
Super Glue Activator: This is a spray that when sprayed on the super glue it acts like a catalyst and sets it almost instantly. Great for quick on floor repairs.
Needle and Thread: Attach almost anything together.
Wire: Just in case.
String: Just in case.
Scissors and Small Pliers: For obvious reasons.
Diff. Size Popsicle sticks: Spreading glue, poking things, holding things while gluing.
Velcro: Various atachment uses.
Q-tips: Various uses.
ZipTies: Your best friend. Too many uses to post. All else fails....zip it.
If there are unique aspects to your suit, pack materials for those special needs as well. The suits I build, I could fix almost anything with this kit. I usually ship this kit to Damon before hand cause I usually dont check luggage on the plain. If you pack it in your luggage make sure to put it in a couple or three plastic bags incase something leaks out.
Just FYI.
Thanks
Bovine13