This project was started way back in 2016 and was inspired by a spaceship design I found in a Hobby Japan magazine .
A reader of my blog
rcscifi.blogspot.com
reminded me that it appeared back in the August 1991 issue which is when I made a blow up photocopy of the picture and filed it away in a display book for a future project. It believe it was designed for an anime featuring the Tomy Z-Knights range of toys.
I really liked the design of the container ship which is like a giant version of an Eagle transporter and wanted to make something like it.
I happened to have a couple of turrets from two Italeri M108 kits which I always thought would make a good spaceship front when put together on their side.
So cutting these up and spacing the bits apart I could make something do the job intending on keeping the 1/35 scale.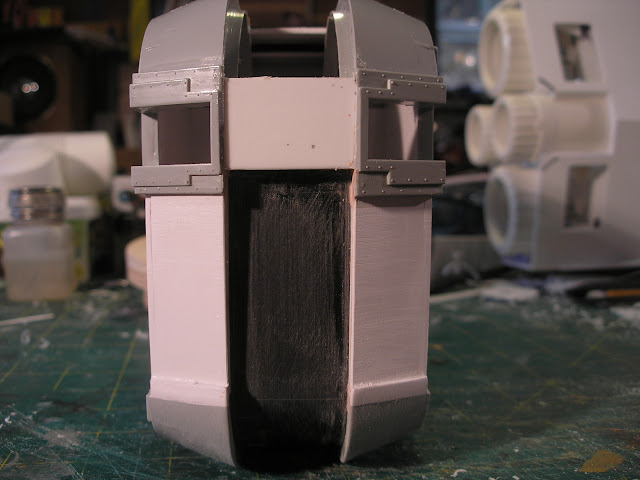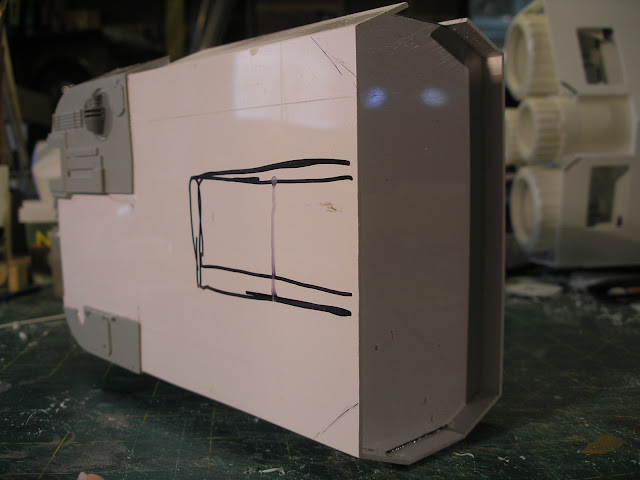 Of course the size of the windows makes the scale much smaller than the sketch would suggest but as in my usual way I am making my own ship with that sketch as inspiration, which means I can do what I like and more importantly with what I have on hand.
The project was all very experimental at this stage as I had no idea what I was going to use for the truss that connects the front to the engines and hold the containers in place.
I was also unsure exactly what I will use for the containers, though at this point I was considering plastic index card boxes.
At the same time I started on an engine section which on a recent re-evaluation of the project I decided to rplaxce with a new structure. I found the original engine section just didn't sit well in proportion with the cockpit section so it has been abandoned but may re-appear on some future project. Below you can see that abandoned engine module which was close to completion.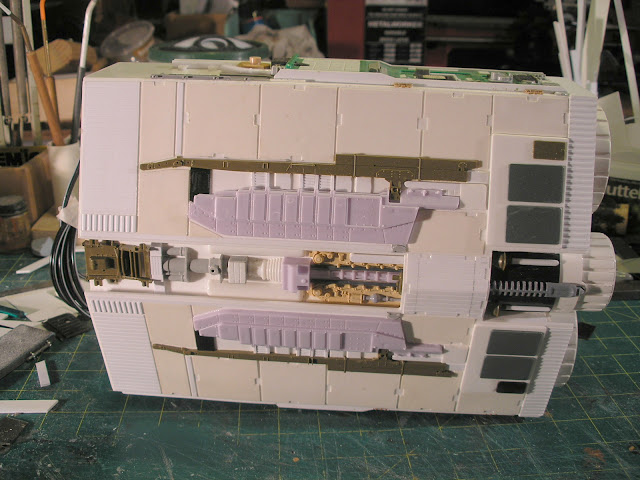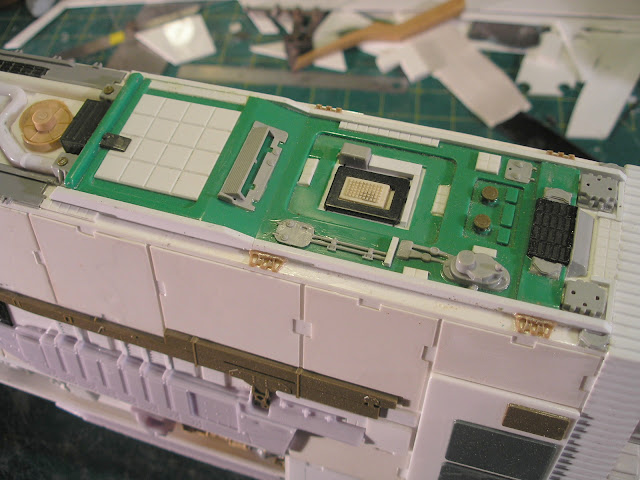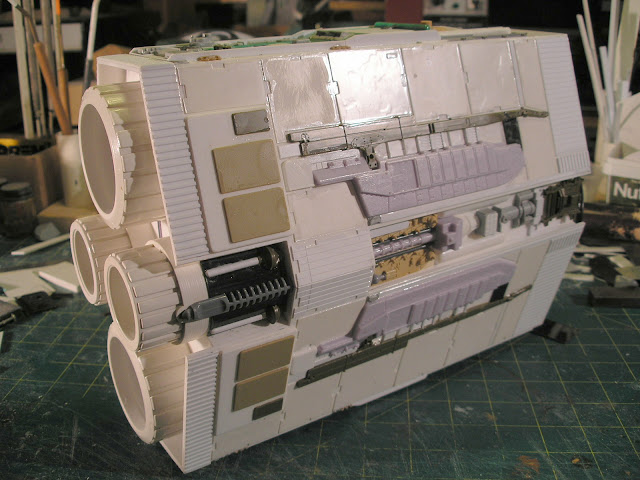 Some 10 months later in 2017 I did a bit more work on the project getting the engine section you can see above to that nearly complete state and also modifying the cockpit/bridge module by cutting it horizontally and making it taller, leaving space for a detail trench. This improved the proportions somewhat making it more like the inspiration design. I also completed the surface detailing phase.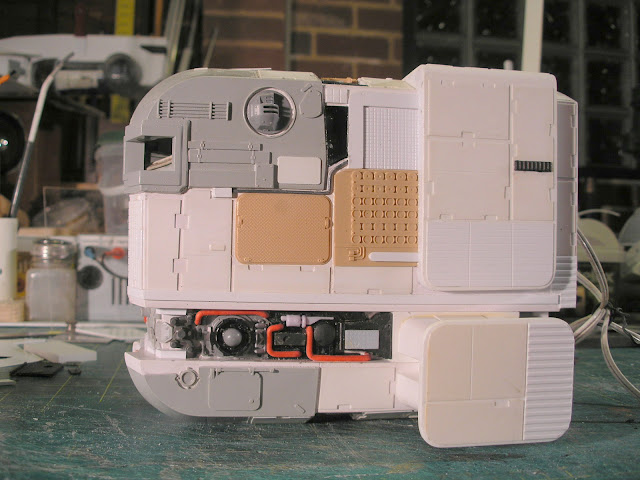 The red pipes are some copper single core electrical wire and there is a number of bits from disposable cameras in the channel.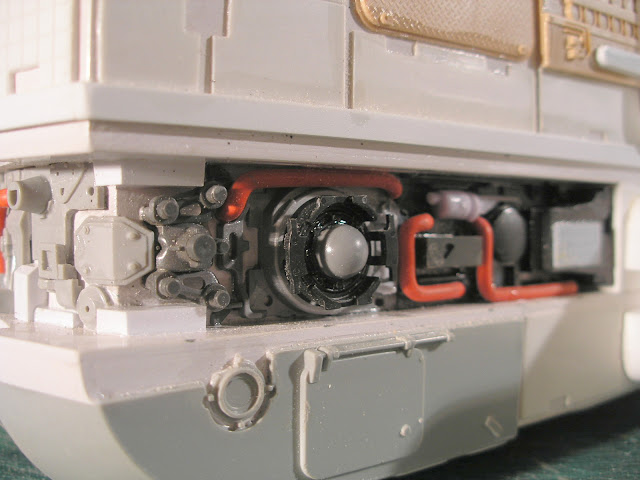 Around this time I was also was looking around for some container like shapes for the middle section and as it happened I found these Index card holders which were on clearance at my local Officeworks for $3.00 each.
I got 5 and they were pretty much just the right shape for hanging under the eventual truss work.
I guess nobody uses index cards any more with their function taken up by computer software, hence they were getting rid of the remaining stock cheap.
I was still looking around for some way to make the truss.
At the time I figured it will probably be brass silver soldered together and that I woukld have to make a jig to align all the pieces.
I also needed to find a cheap supply of brass tube the appropriate diameter.
Maybe a year later my local ALDI supermarket had one of their most bizarre special buys, 1 metre long 8mm diameter steel tube, four lengths to a packet.
I purchased all they had and all the other closest store had. Finally I had the material I thought would be suitable to make the truss.
Despite this fortuitous find the project lay dormant until now, 2021.
To be continued...