This is another project I wanted to post about here, now that the graphics work is pretty much done: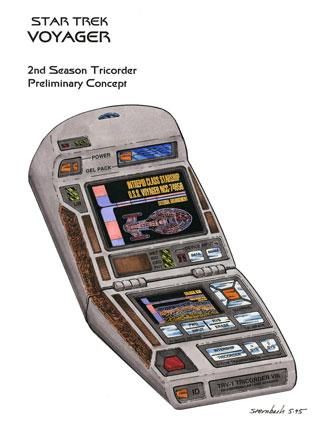 I've had this one in mind to do as long as I have the "In Service" Cardassian PADD, though back then I didn't have the skills to scratch-build one. Now I do, lol. Below is a pic of my template: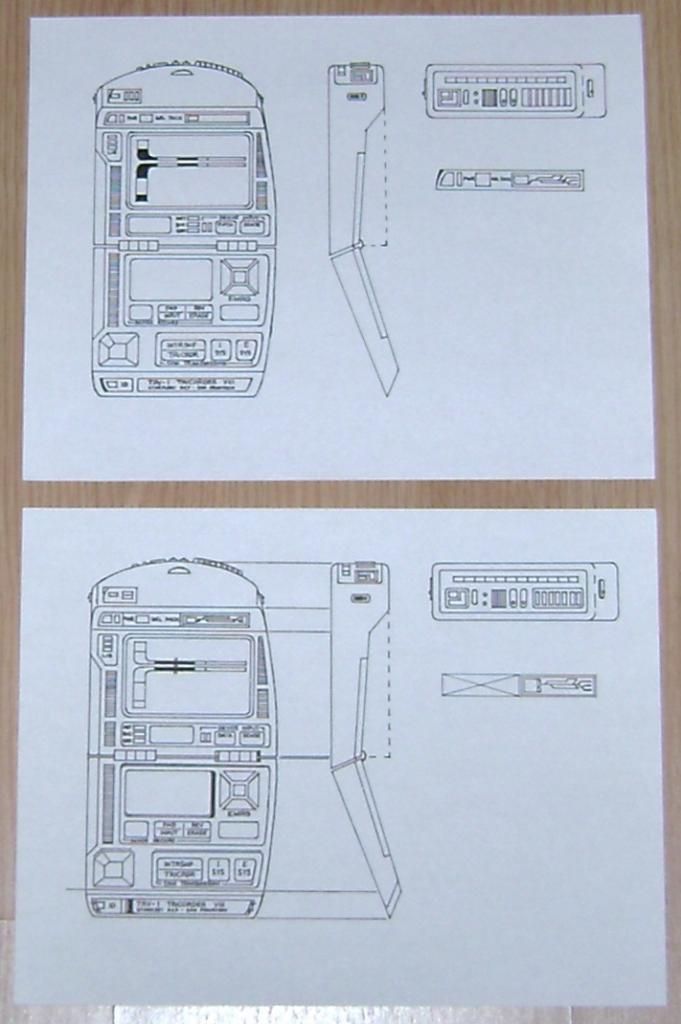 Though it may not be immediately noticeable, there are some minor differences between the top and bottom templates.
The top one's layout is exactly the same as the coloured sketch I posted, but the bottom one has a few details shifted around, mainly the panel beneath the viewscreen. I decided on the bottom template as I like how the LEDs are spread out better.
I plan on building two so I can have both a Science and Medical version. Might even see about getting someone to do up electronics for them. As with my "In Service" Cardassian PADD, I think I'll use 1/8" thick sheet styrene for this build too. It'll make for a sturdy build, but still allow room for electronics.
And here's a pic "ecl" sent me of the almost-done Mk VIII graphics:
Comparing what he did up to Sternbach's coloured sketch, they look pretty much identical, imho.
I've managed to get the main panels cut out in two thicknesses, 1/8" for the base shell and 1/16" which will lay over top the thicker styrene to make the recessed areas: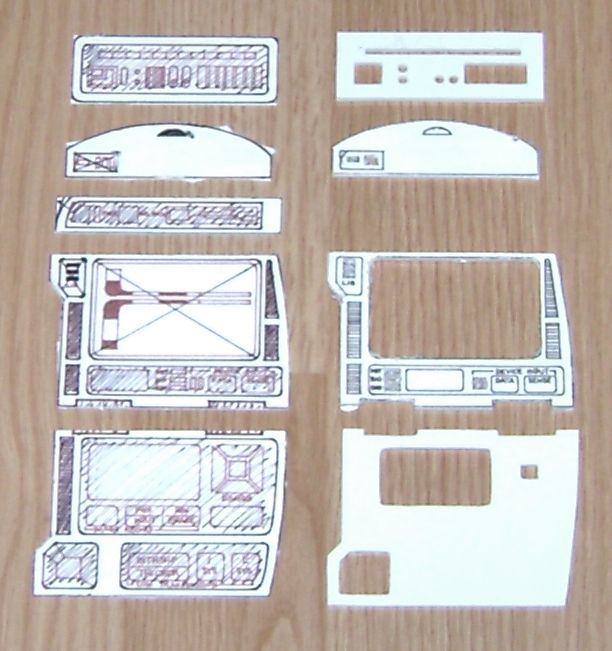 Let me tell you, cutting out the openings in the 1/8" thick stuff was more difficult than I expected
I managed with the larger openings, just have to carefully shape the smaller LED cut-outs.
I noticed that the main panel for the flip-down door seems to be longer than the 1/16" layer that will be going on top of it. Don't know how that happened. I'll have to go back to my templates to make sure which length is correct.