Sr Member
RPF PREMIUM MEMBER
I have a few of the old Fine Molds 1:48 X-Wings in the stash, and I got hooked to SW Squadrons recently. I love the default look of the Vanguard X-Wing, and so, while my Bandai A-Wing was drying from the oil and terpenoid bath a week ago (here's a quick pic from yesterday),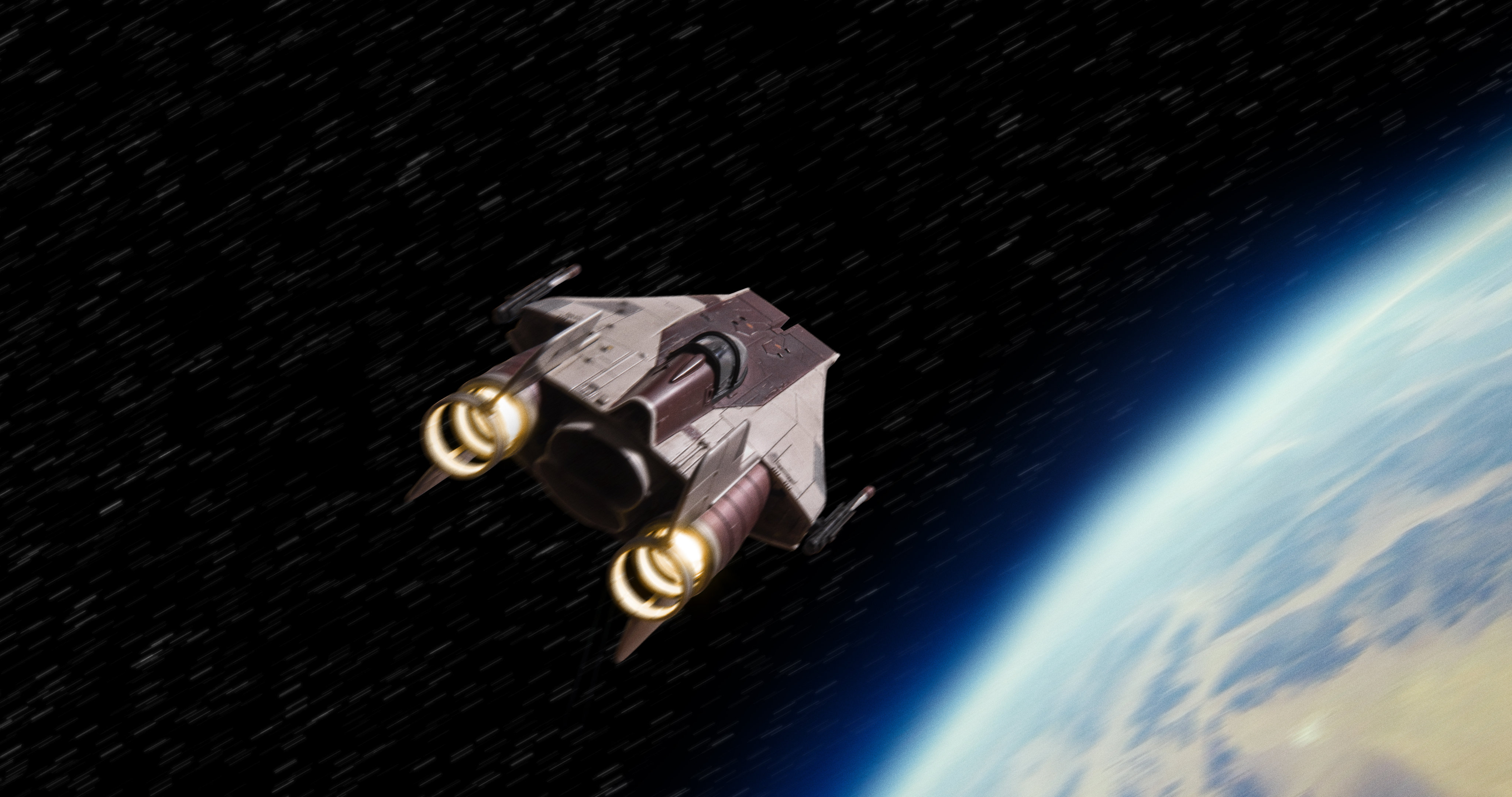 I broke out this kit. It's just meant to be a quickie. I know there are a lot of inaccuracies compared to the studio models, and the form is not quite right, but I thought what the heck. So here we go.
This is the paint scheme I'm talking about: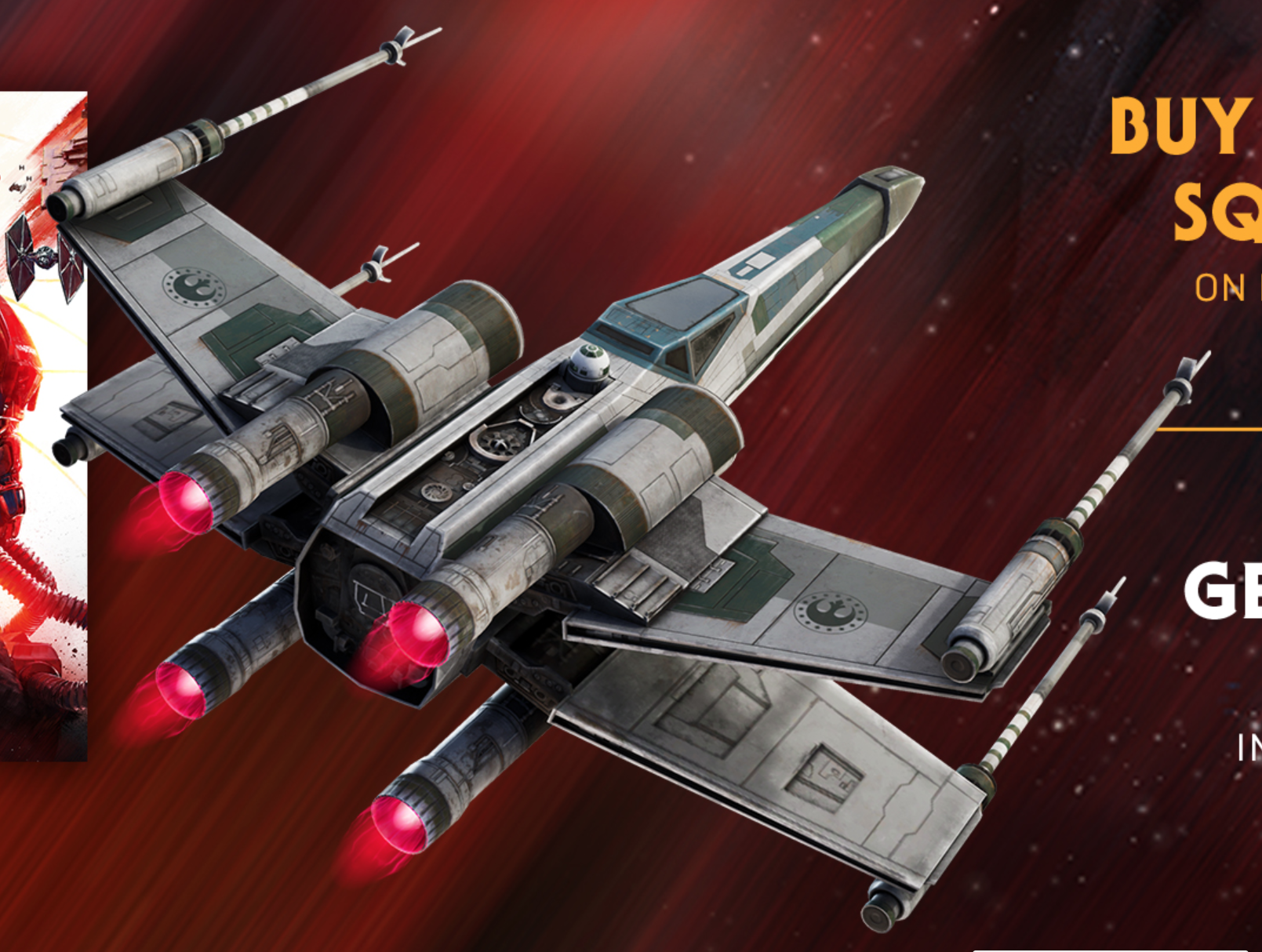 There are some discrepancies with the above schemes and this one below: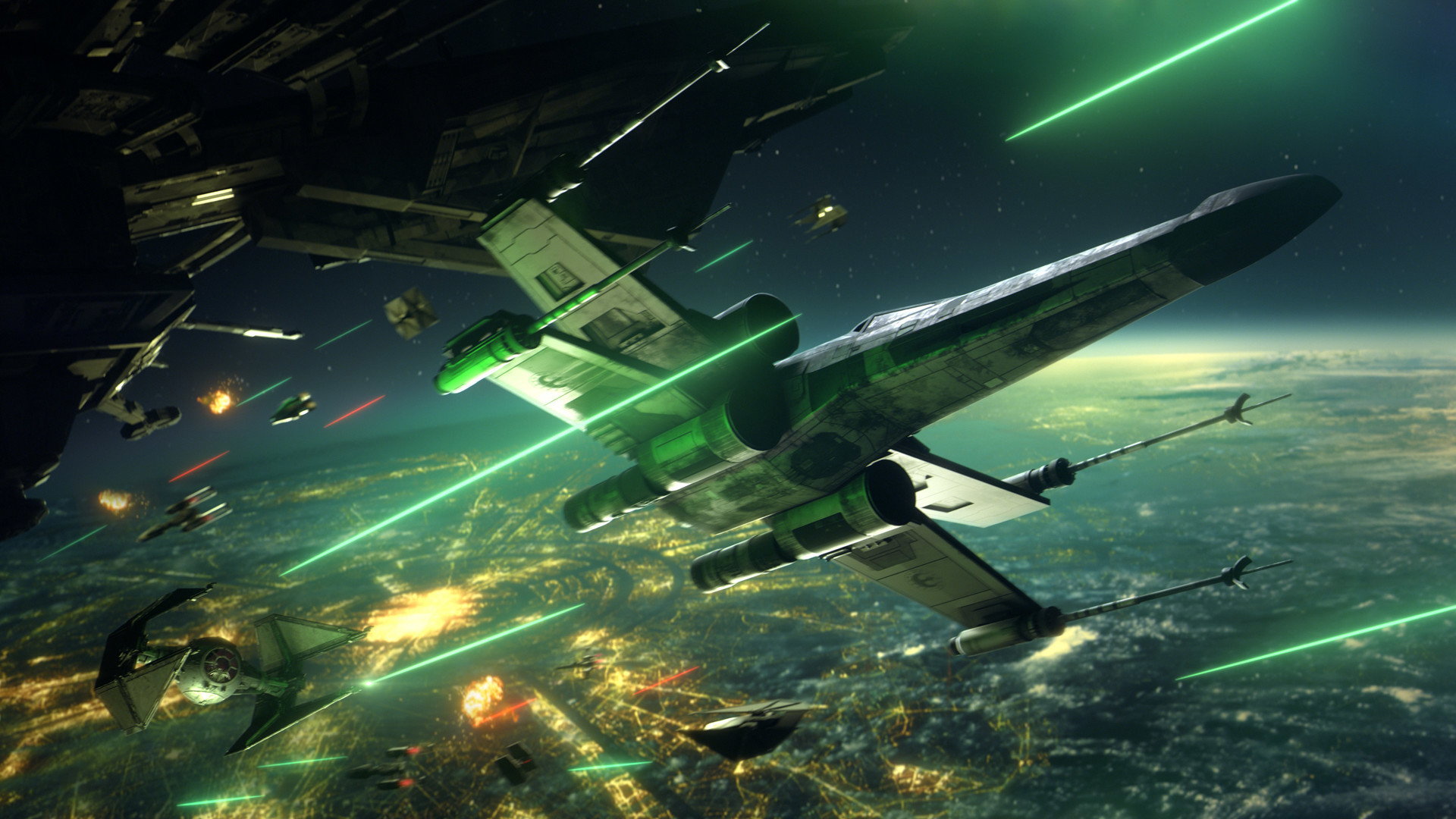 I love that photo though, and I am going to try and recreate it when this build is done. I like the heavily weathered bottom of the fuselage in that last pic as well.
So I started with the wings, as usual, after the cockpit was roughed in:
It was only after I had the bottom engine can pieces together did I realize FM gives you full can pieces (instead of 3 per side) if you choose choose to have the landing gear up. Oh well.
Next up was the mounting issue. Since this X-Wing is going to be used mainly for photography purposes (You can check out
some of my photos on my IG here
), I needed a solution where I could mount the model from different points so that I could shoot from different angles. I read through a few of the studio scale modeler's threads and found that many favor the 883-T mount from Panavise. So I bought one of those (overkill for this project, I know, but I can see if getting lots of use on other builds as well. Keep your eyes here for a Merlin Models Tantive IV build soooooooooon!) I added a longer threaded rod, and then added some 1/4-20 nuts inside my model.
The first mounting point was a natural one: the kit screws together through the bottom of the fuselage, so a nice recessed hole is already there. I cut off the top of the hole and then glued in a nut: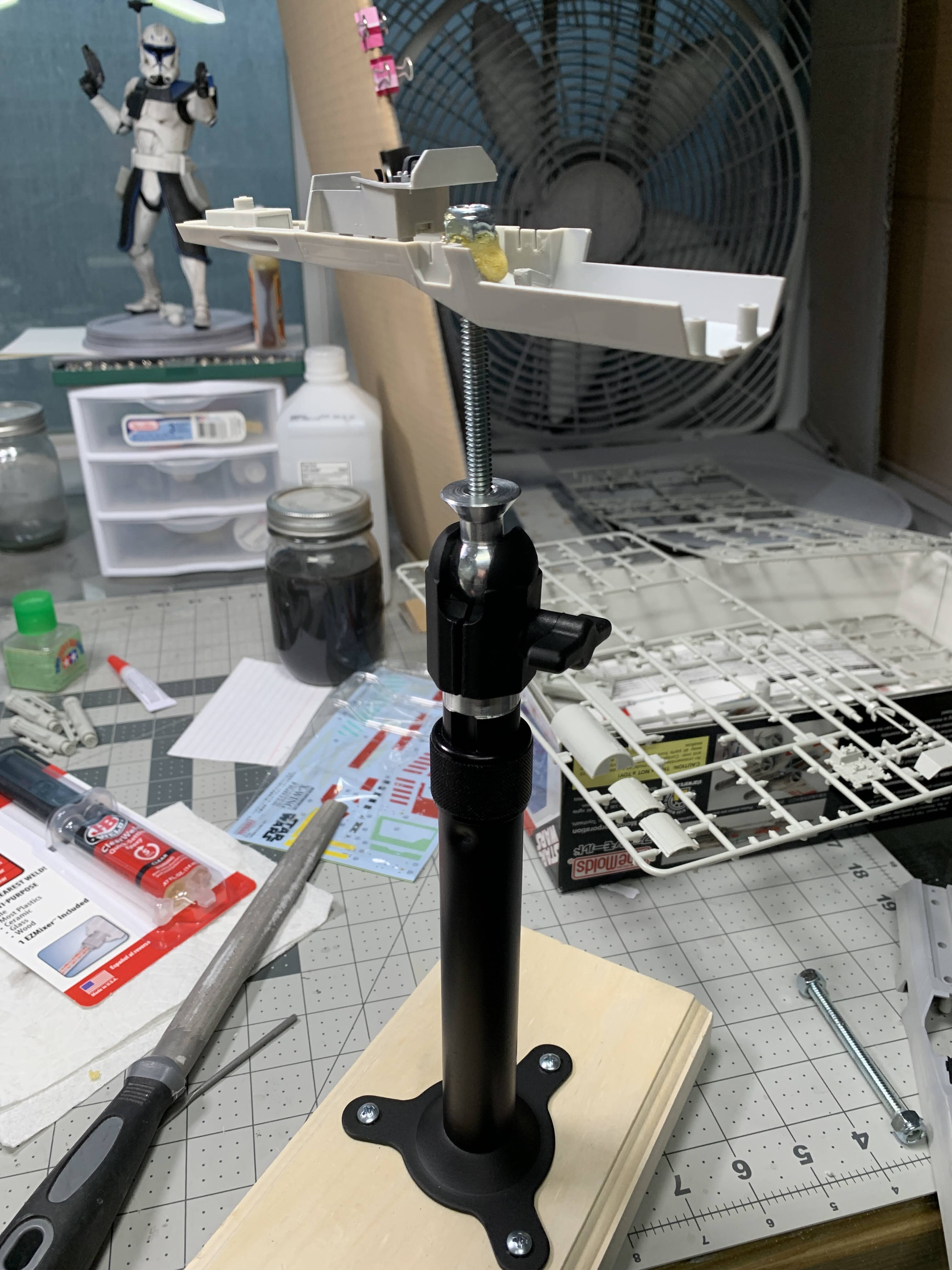 Turns out gorilla glue isn't the best for stuff like this, so I went out and got a two-part epoxy for the next one.
And speaking of the next one... The back is where the one of the mounting points on the SS models were, so I thought that would be a good idea as well. I thought that the little toilet-seat hatch thingy was a separate piece, but it turns out that that's only on the Bandai X-Wings. On this one, everything is molded right on.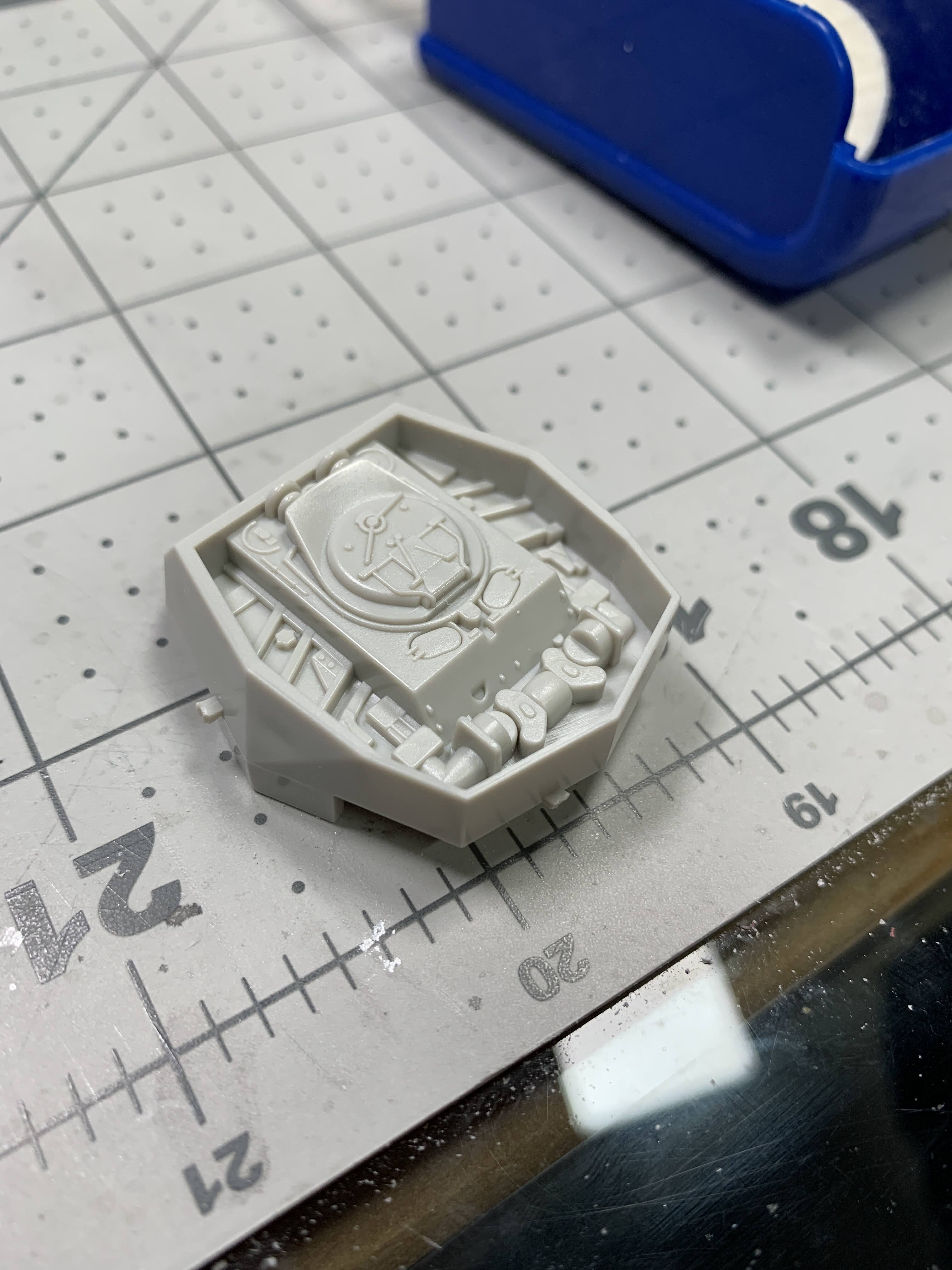 I dremeled off the detail on the back, leaving it really gnarly looking. Then I added some sheet styrene as a backer, and then put a hole through that, into which I glued the nut: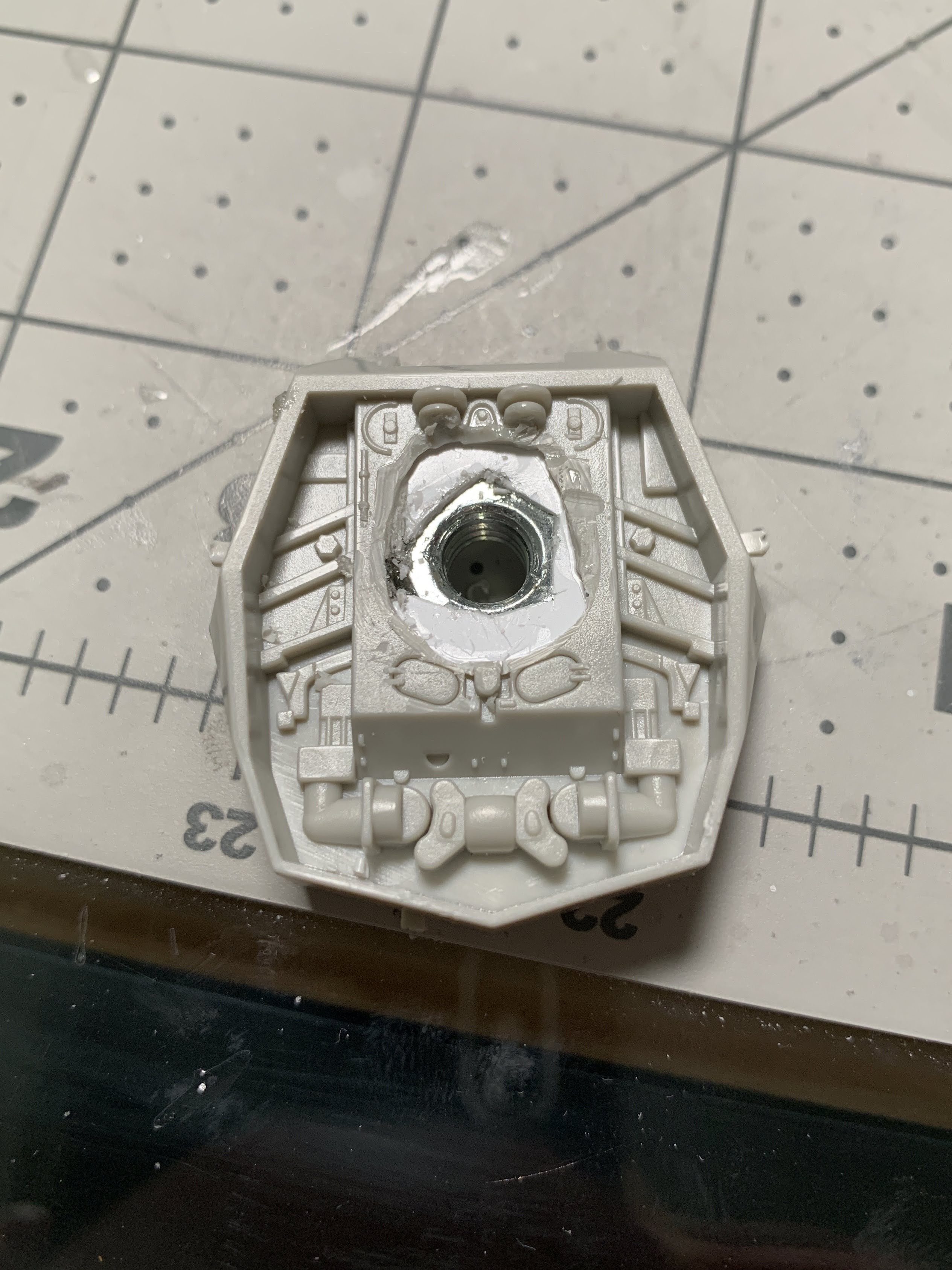 Not pretty, I know. But 3D printing comes to the rescue! I have a 3D model from Thingiverse that I chopped up, and then printed the replacement hatch on my Mars:
It's not perfect, and I think it cracked slightly during curing, but it works. I had to scale it slightly larger than it should be so that it would hide my dremel sins. It's held on by magnets. Here it is painted: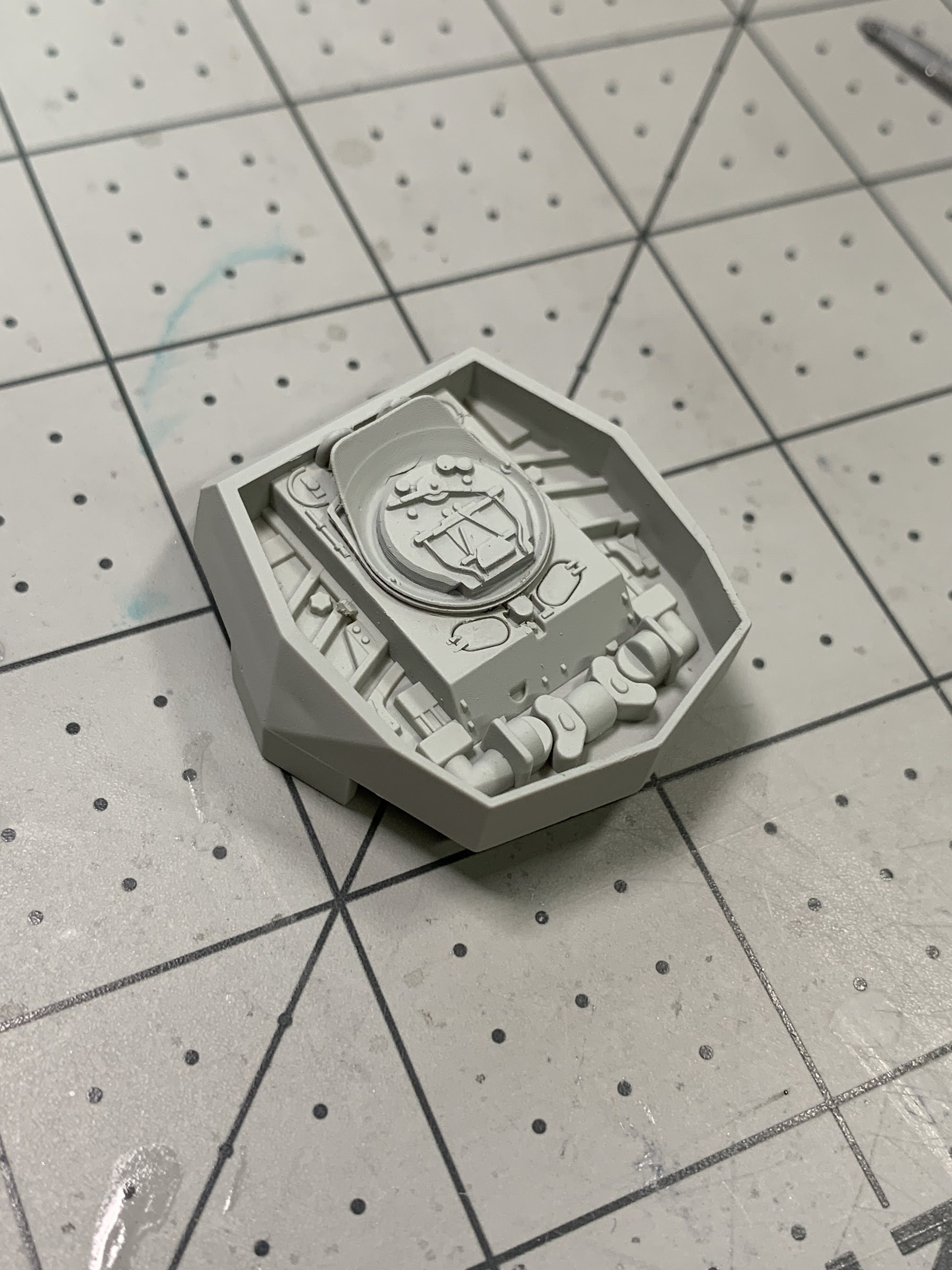 I also scraped off some of the molded on detail on the guns and replaced them with styrene rods (probably too big. Oh well):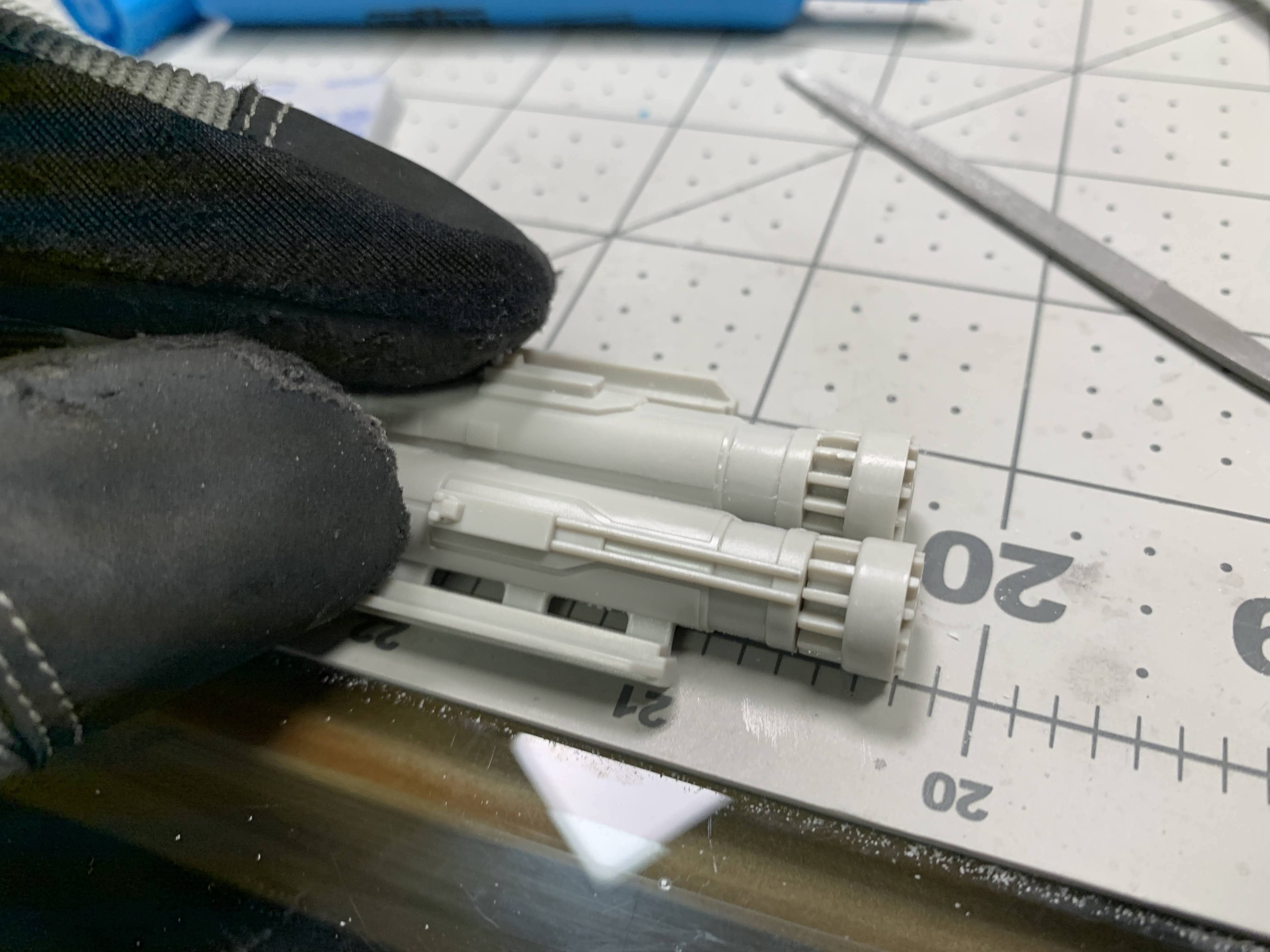 And speaking of paint, here's everything ready for a base color: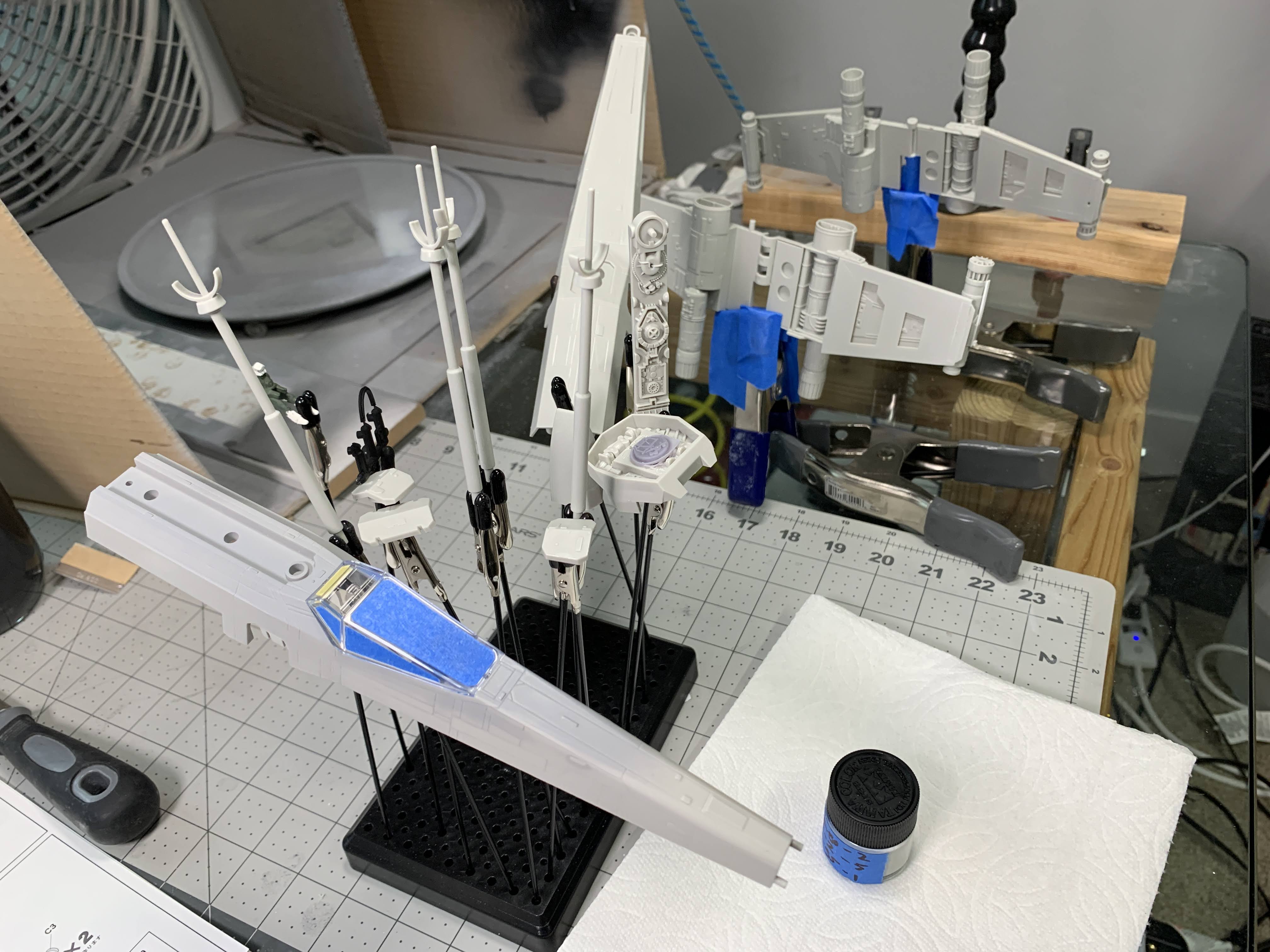 I am still experimenting with finding the "right" base color for an X-Wing. I've tried white, I've done Camo Gray (RIP), and now I'm onto something else. It's XF-80 Royal Gray mixed with XF-2 flat white and then a dash of XF-55 deck tan thrown in. That's what I used for my B-Wing recently, and I really liked it. So I'm giving it a whirl here. You can see my mixed bottle of paint in that pic above. Shameless plug for my B-Wing:
(again if you like this sorta thing, check out my IG)
The next color I masked off was the gray on the wings and fuselage stripes. I initially used XF-19 sky gray, but only after peeling the masking off did I realize that I made it too light. I will need to go back and repaint those areas darker. I'm thinking XF-53 neutral gray. The next item of business was to mask off for all of the dark green color. There's a few shades of green on this bird, and I'm actually having a hard time figuring how how to represent them all.
Masking hell: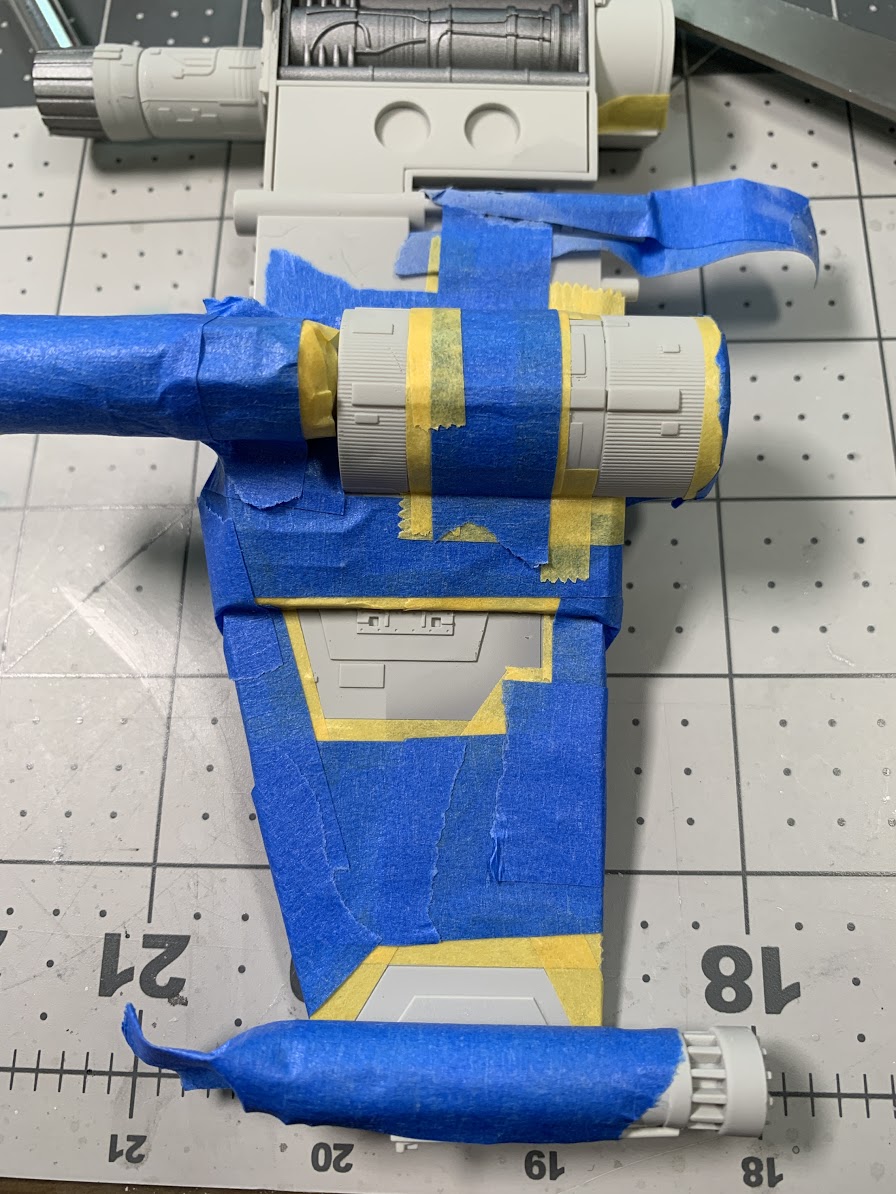 I have three of the four wings masked for the dark green. It's a bugger. Just time consuming. So that's where I have left it at. I'm hoping to have this one wrapped up before Christmas, so lots more bench time is in my future this week!
Thanks for looking!
SB