Sr Member
RPF PREMIUM MEMBER
Edit: New Resistance Comlink and Holocom in post 24 and printable files in 25:
Comlink and Holocom builds from Star Wars Resistance and Rebels
Updated model in post #23! Comlink from Star Wars Rebels
Here's a quick little 3d printable prop -- the 'new' comlink from Star Wars Rebels: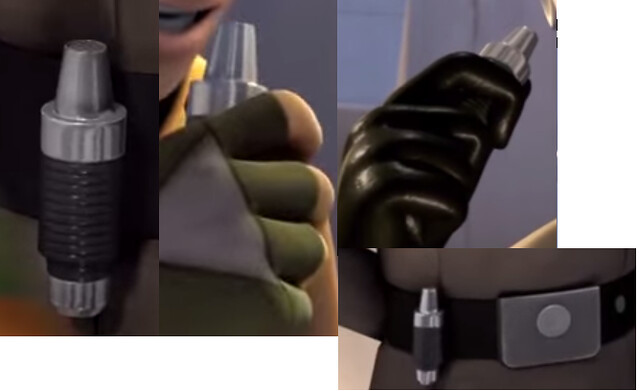 It's kind of funny how it's got a similar profile to the ANH version, but with the business end reversed.
Draft print:
Printable in 3 parts for easier painting and finishing:
The idea is to use a sink aerator mesh for the microphone screen. That, or a piece of printer raft would work in a pinch since that has an interesting mesh texture.
I haven't finished one yet so it's still a work in progress, but
here's the Thingiverse link
.
Last edited: