The testrun of my new suit, see other topic, was during a comicfestival.
It's getting a tradition that we are present in suit to entertain the visitors.
So here are some pics that I wanted to share.
That Tim Burton creation looks tasty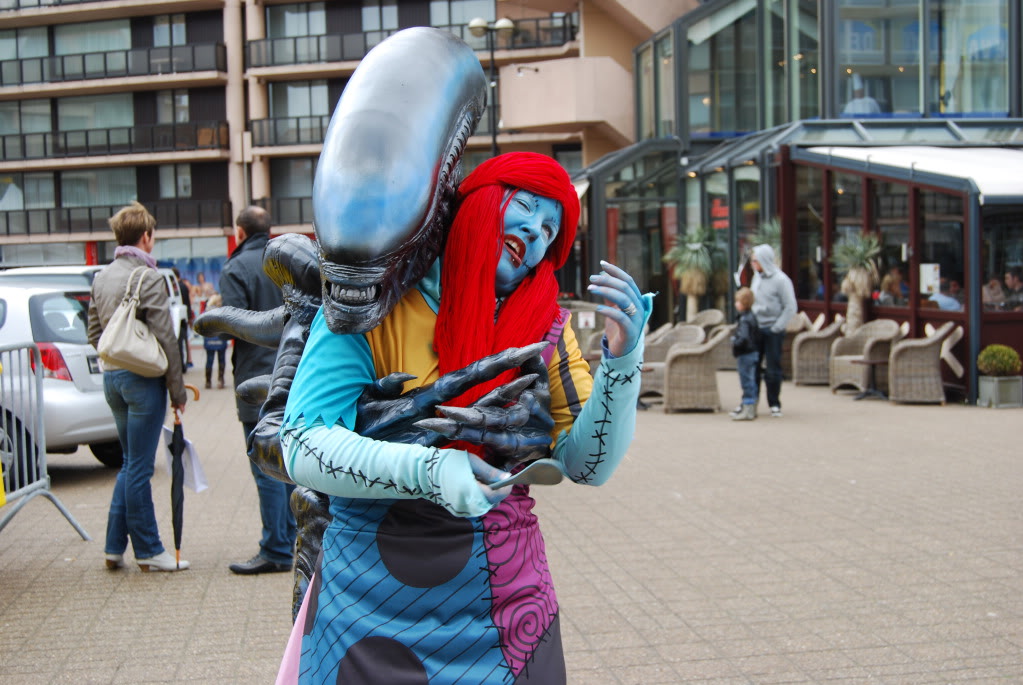 What happens if we pull this?
Preds don't hunt Aliens all the time, sometimes they have lunch together.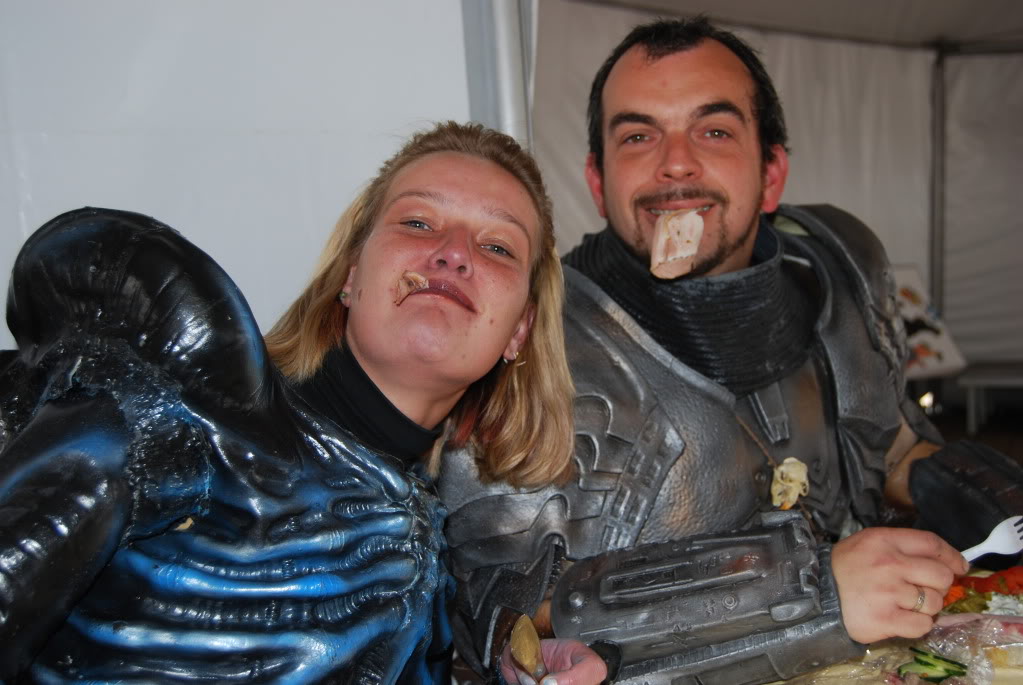 A fan from the far east
Where is the time we could scare the kids...?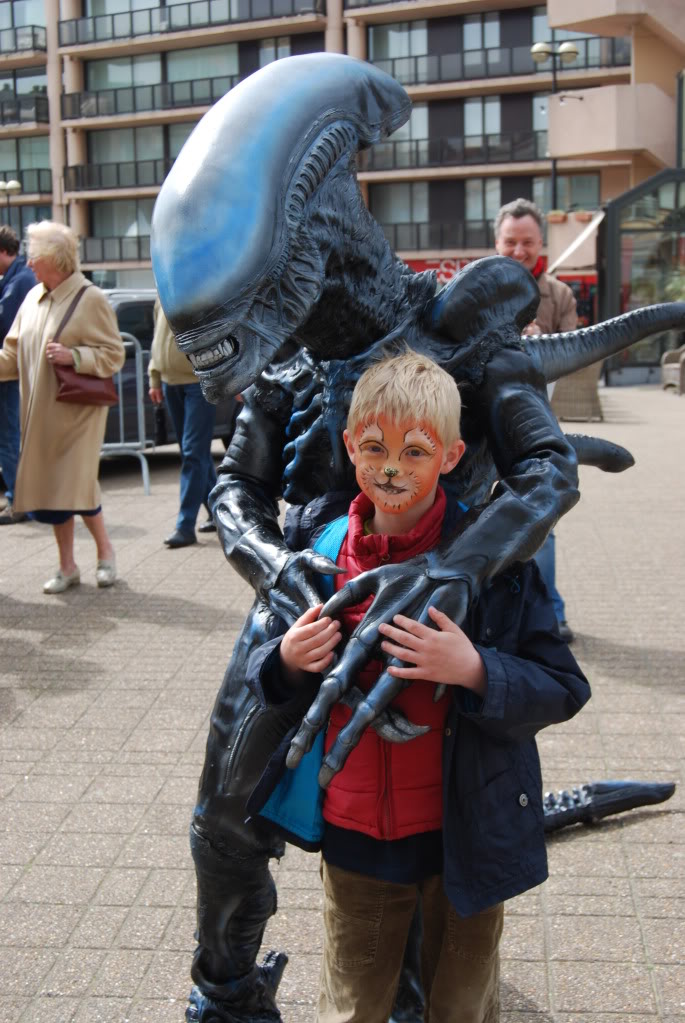 He you with the camera, do I have to help you get up?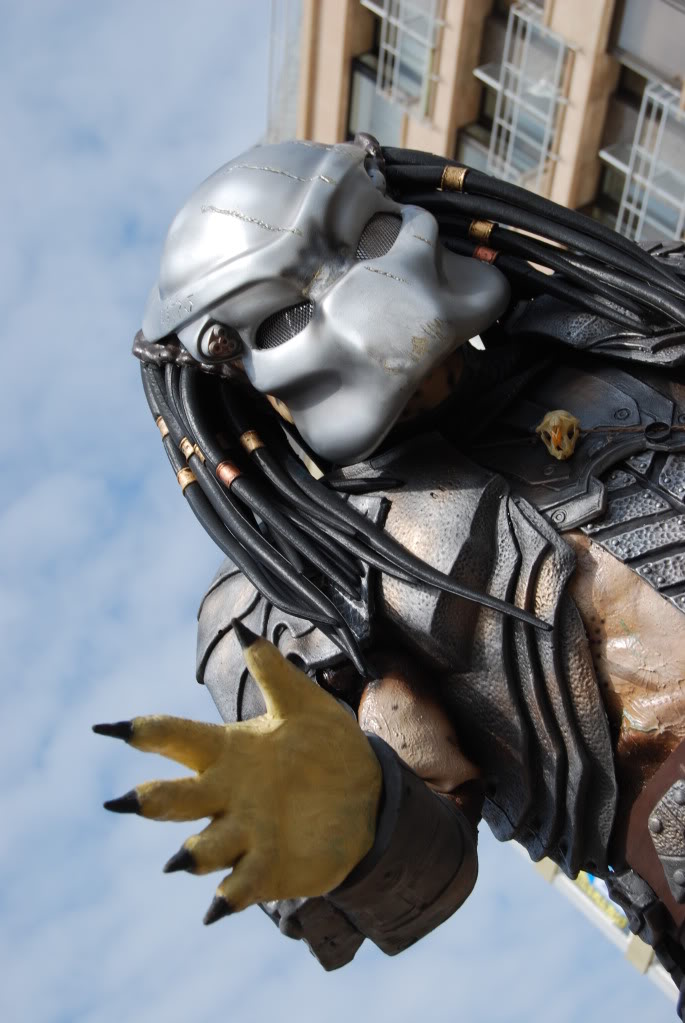 Stop scratching my Bio!!!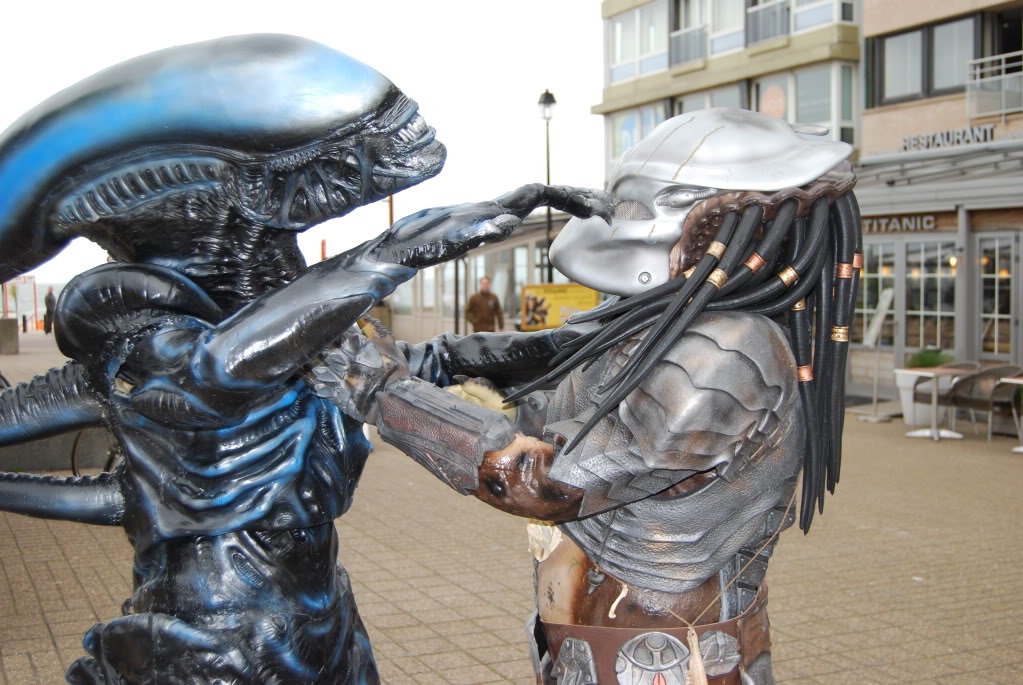 And after a full day hunting each other... It's always nice to re-enact Lady and the tramp with a cup of coffee.