Hi all! This is my first post with the intention of showing my work.
I'm trying to make the cosplay of this guy
I read stories and description about this character in different forums and websites (he had a really sad story...).
He wear a red oneise and a mask carved from his mother's face. The instrument he plays is a Guitar (in the upper part) an a Bass (the lower one).
Question n 1
I found this images of Guitar-Bass-Flamethrower
Someone can give me information about these...things (1)?
I can't read what's written on (2). Maybe "DA????4600"
Are these sparks plug (3)?
Finally, the mask. Ok i've no idea.
My first attempt will be build a head replica using scrap paper and model the mask using thin foam sheets, polystyrene an some kind of resin as hardener, but i'm not sure of the results.
If some kind soul can find better images or give me some tips, I'll be happy
I hope I haven't bored you with my bad English.
Simone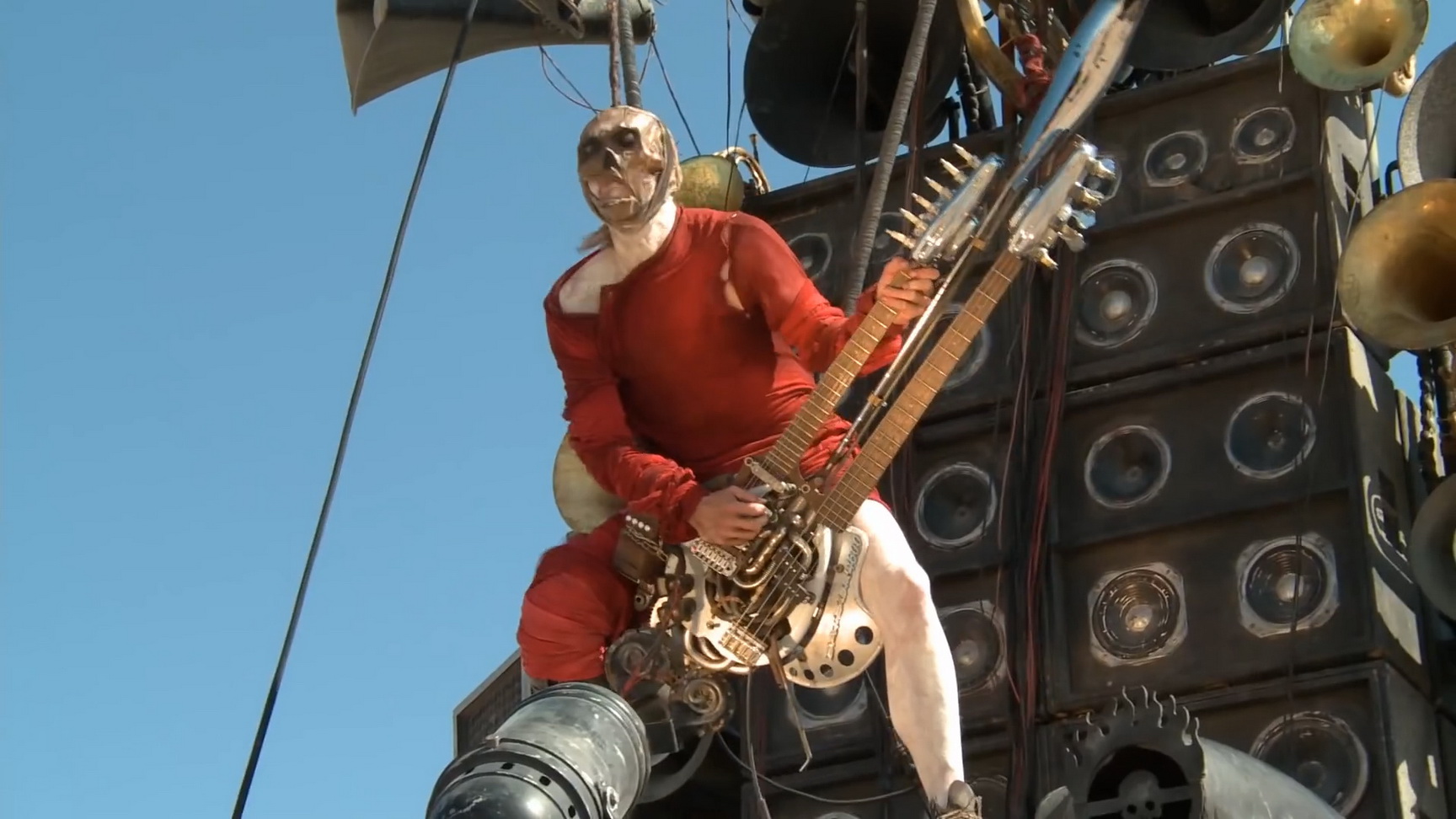 Last edited by a moderator: