Howdee, fans!
Since my dear friend
Rhaven Blaack
has posted his take on the Viper I thought it would be good to show you how the project started.
Rhaven and I are die-hard BSG and Buck Rogers fans and especially fond of paper as a medium for model building. My first paper model in years was the Thunderfighter by Martin Saenger which you can get
here
.
This model brought us together and we teamed up to make several additions to the basic kit, the four-seater, the old Starfighter, two cockpit interiors and much more.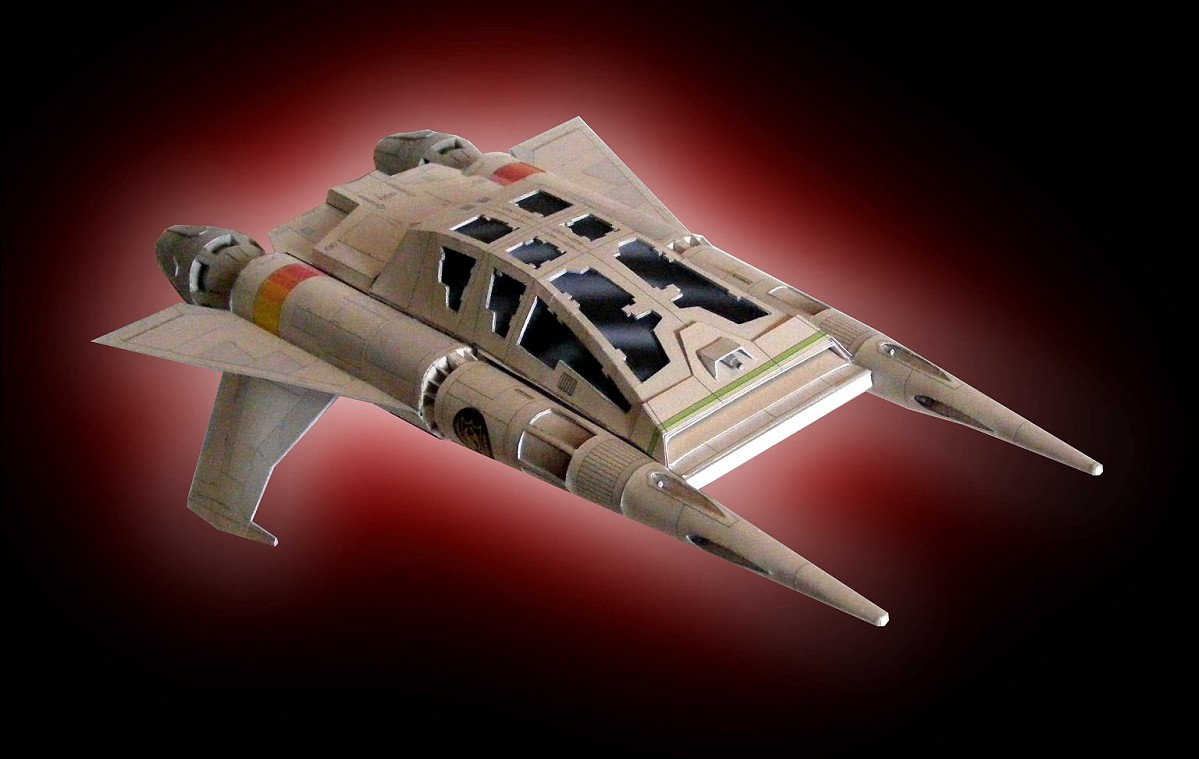 We called the project the "Advanced Thunderfighter Development Project". It is still ongoing and will be expanded whenever we have a new idea.
In the meantime I designed many many many other paper models, like the Colonial Blaster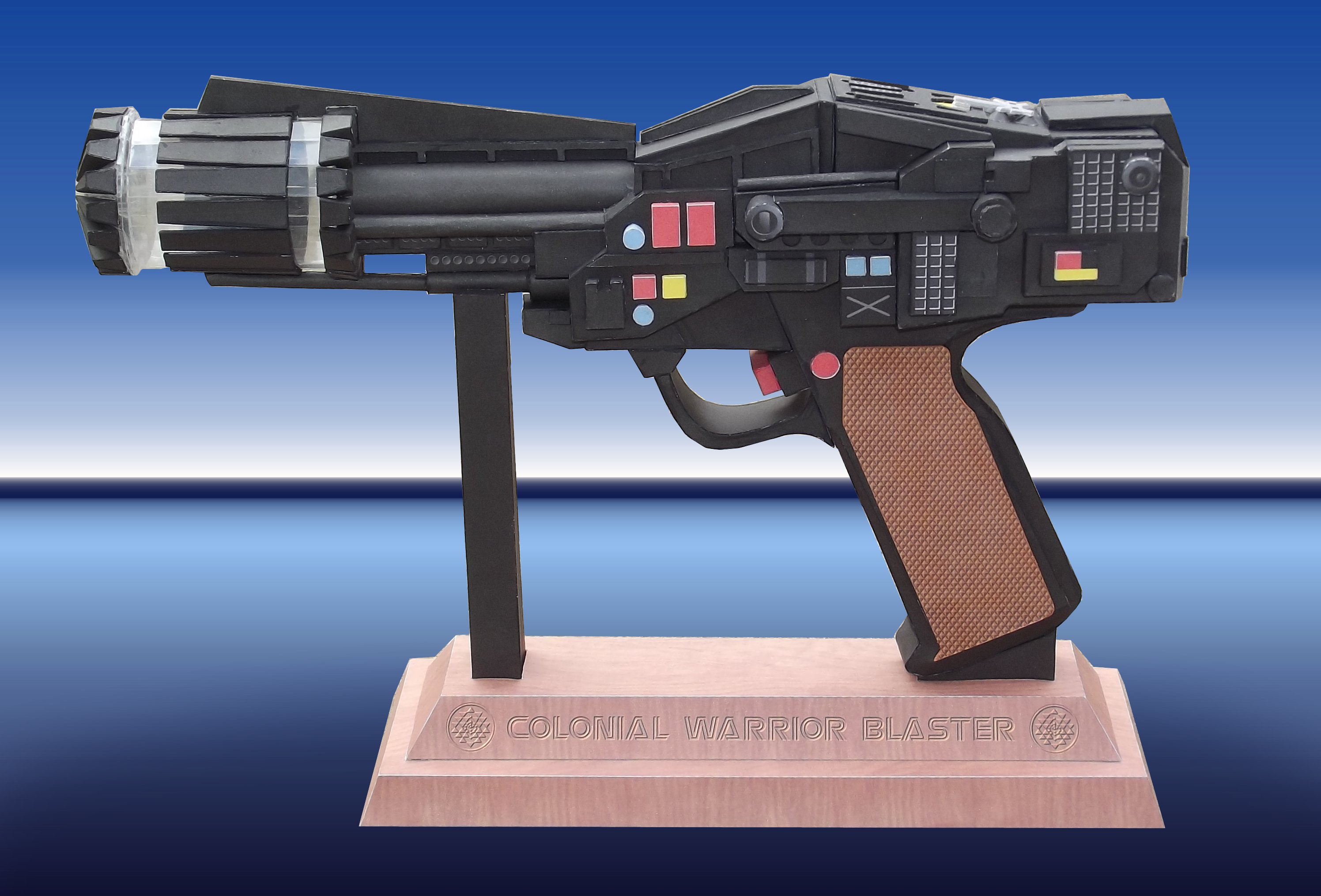 and my first articulated 1/6 scale figure, Crichton.
However, there was still something missing: An accurate paper representation of one of the coolest fighter planes in SciFi history, the Colonial Viper Mk. I.
So I swang into action and started the "Advanced Colonial Viper Development Project". Its ongoing mission: To paperize all known incarnations of the famous plane, including the Model-T, the Mk. VI from the defunct DeSanto production and the Scarlet Viper from Richard Hatch's "Second Coming".
The first version would of course be the Mk. I. Using the official blueprints I fired up SketchUp and started building a preliminary CG model.
This was refined over the course of the next weeks.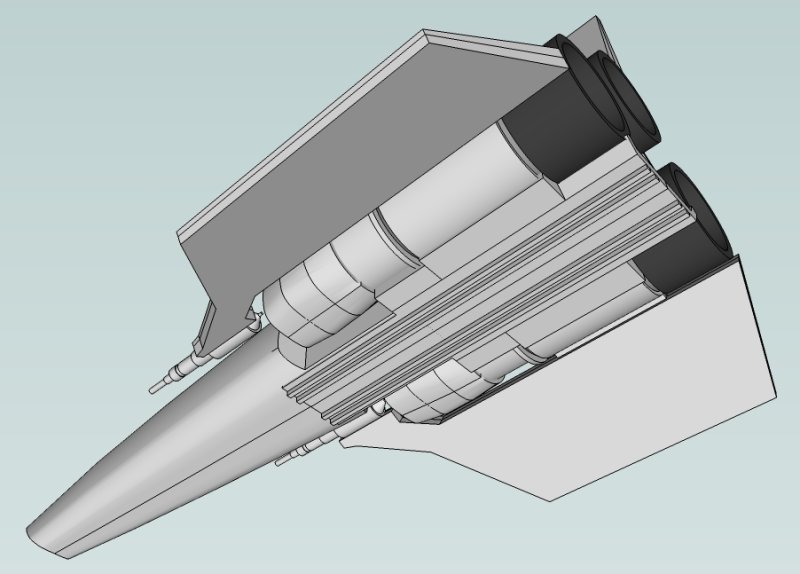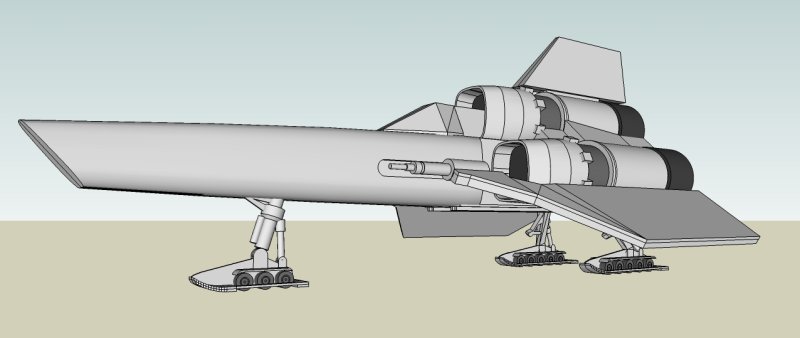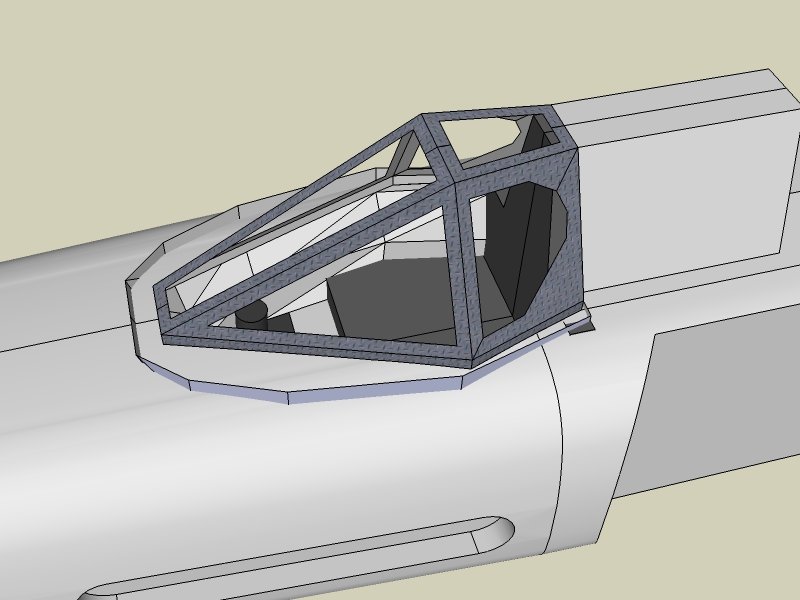 Last edited: