Since 2010 seems to be the year of prototype/concept SS Builds, it got me thinking about the Cantwell TIE prototype. The reference I have is low-res. So rather than have a dormant build thread showing
my TIE frame
for years :lol, I thought I'd start a research thread and maybe encourage an RPF CC TIE Builder's club.
I have only seen three visual references to Colin Cantwell's TIE Prototype.
ILM Archive Tour Laserdisc Screenshot:
Stephen Sanweet's "
Star Wars: From Concept to Screen to Collectible
"
and J.W. Rinzler's "
The Making of Star Wars
" < buy this!
Thanks to our friends at Rebelscum for documenting the
Ralph McQuarrie exhibit at C-V
.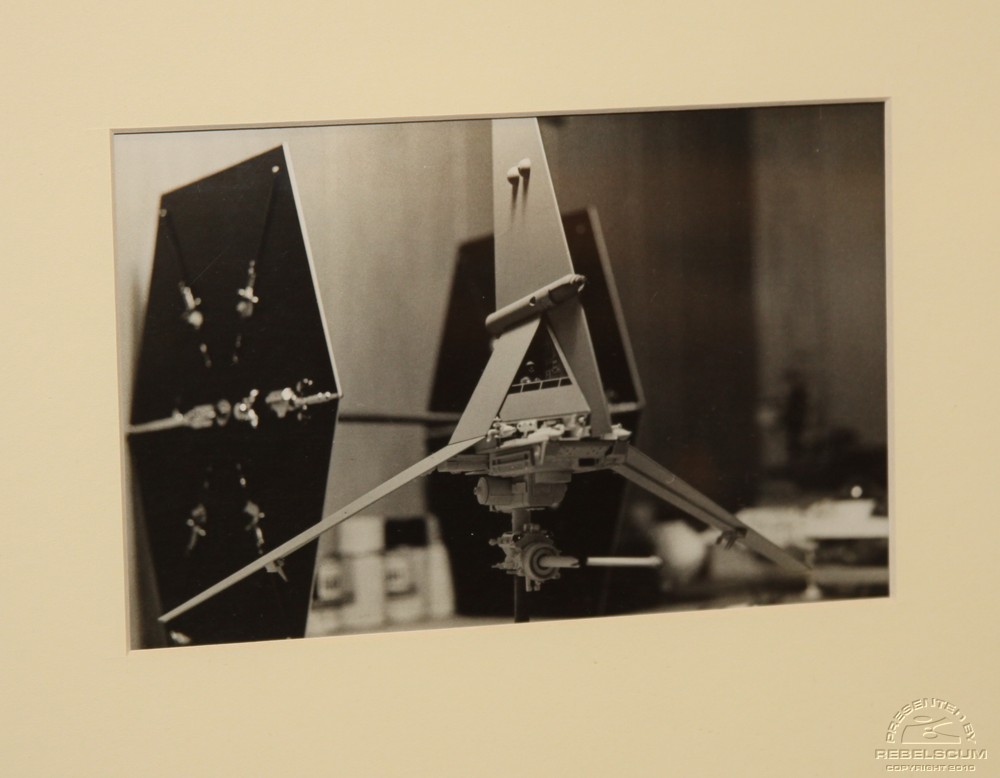 Last edited: