My friends Jim and Melinda came over last night to help me finish my costume, which I'll be presenting in the
CONvergence
Masquerade on Saturday night. I had Jim take a few photos before he had to leave.
For some reason, Jim insisted on pointing the lasers
at
me. That doesn't work, Jim. Predators do the hunting; they aren't hunted.
Here's my favorite shot: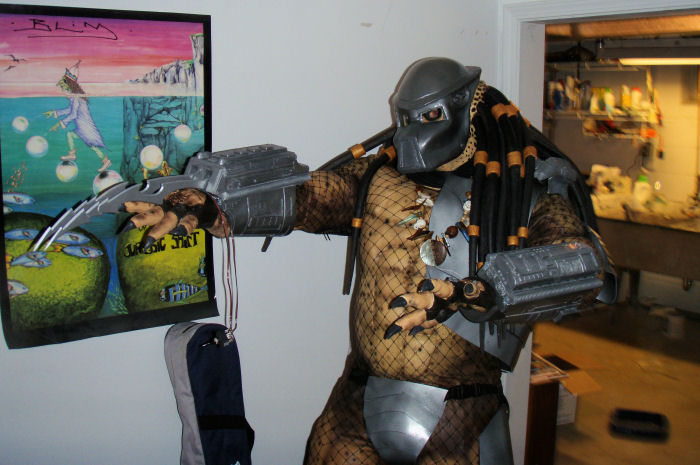 Actually, in these photos, I didn't have the bio lenses complete yet. They'll be done in time for the Masquerade.
Thanks to all of you guys for inspiration, technical ideas, support, and giving me the idea for this insane project in the first place. I'll post more pictures from the convention later.