Well-Known Member
RPF PREMIUM MEMBER
Hello RPF !
I love the TV Show Vikings and I always want a Battle Axe like they use.
So I decide to build my own and make the axe blade in cold cast resin.
First I surch for a good pitcure to make a Template ... finally I got one
I stick the Template on a sheet of MDF and cut out two pices and stick it together.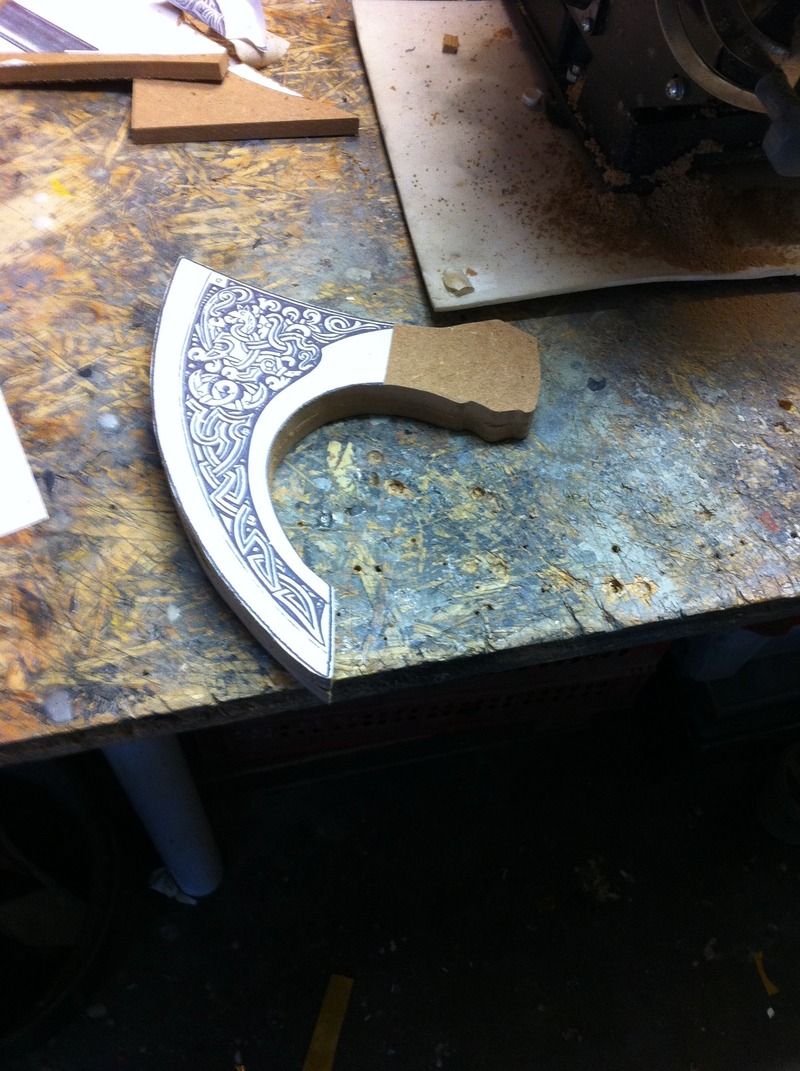 I take about 1 hour to bring the Axe is the right shape ...but it looks good so far.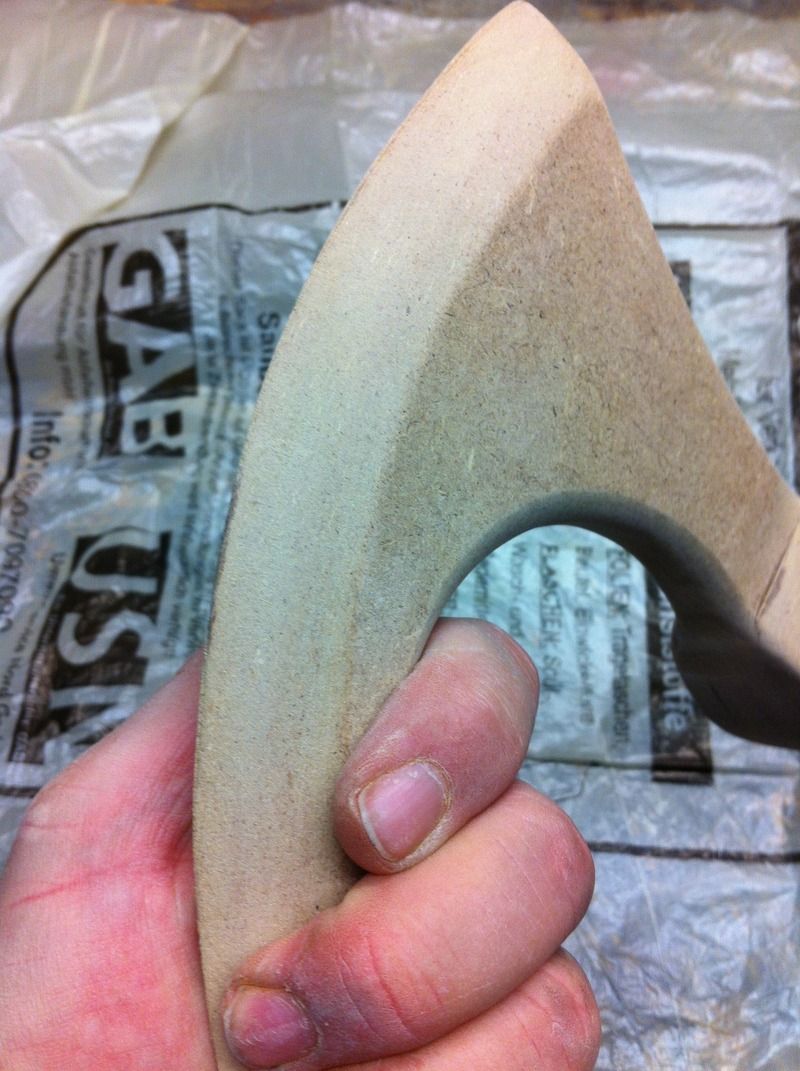 Than I seal the MDF with Resin ..... some more grinding with fine sandpaper and the surface is smooth.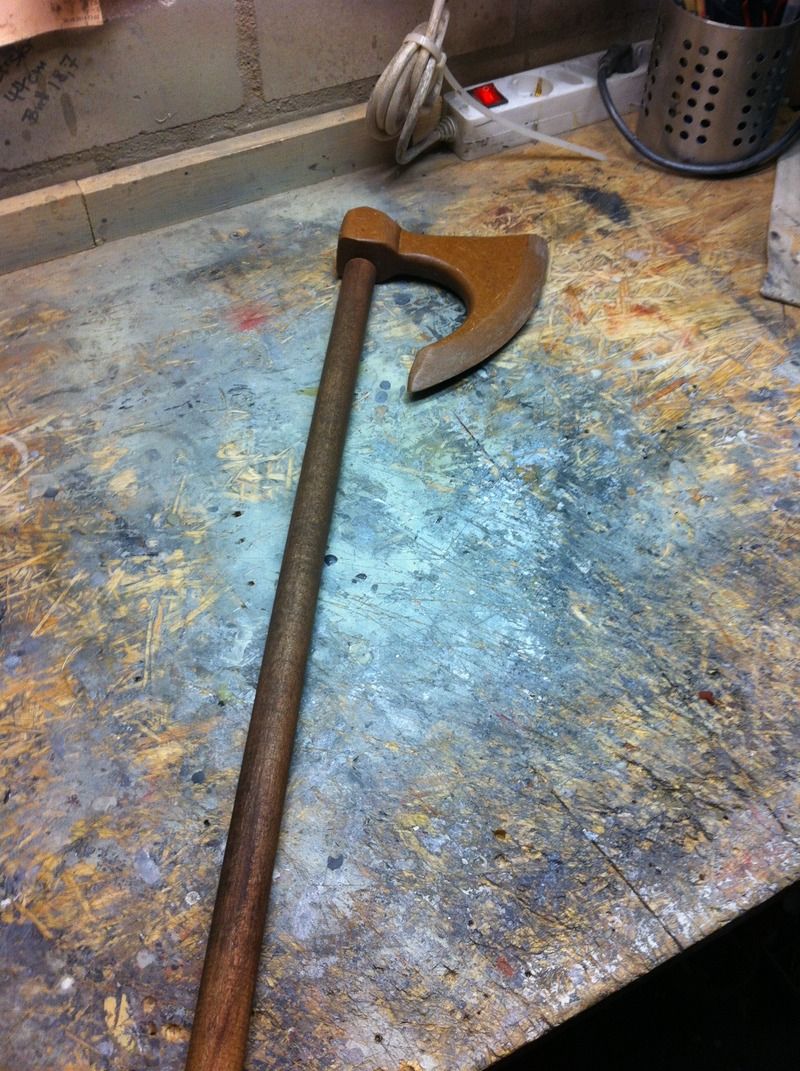 For the next step I use Viking Pattern and cut a thicker aluminium foil with may cameo silhoutte Plotter.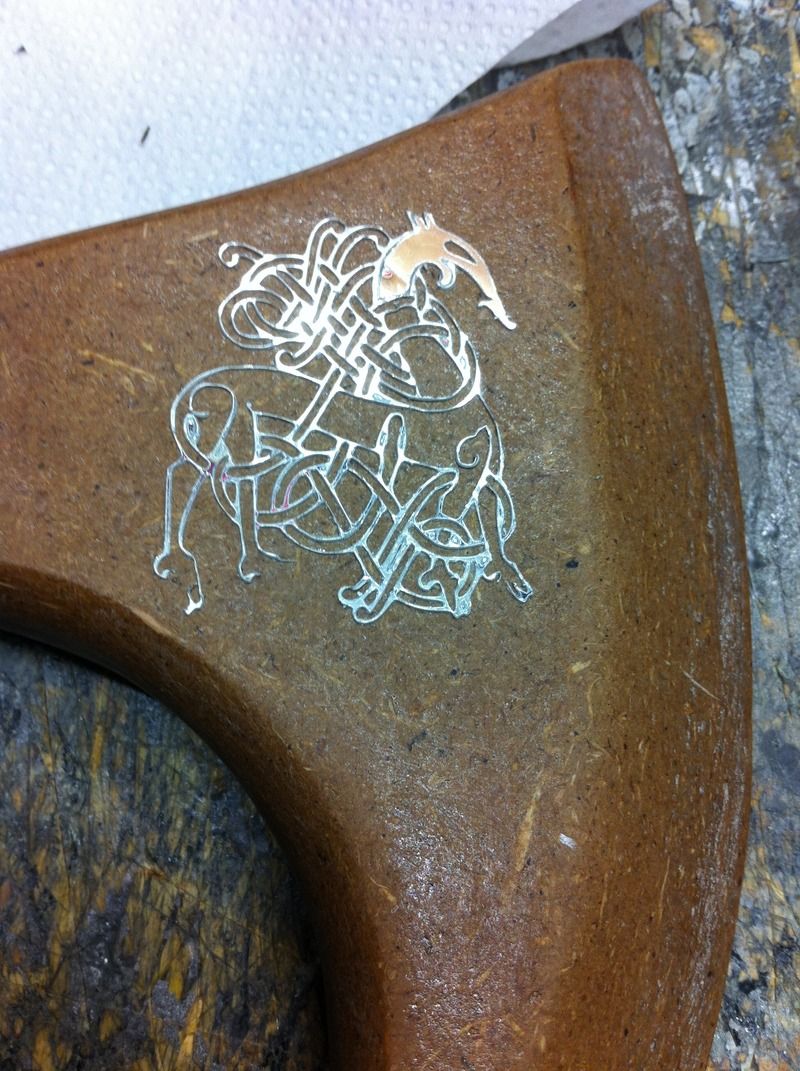 As you can see the blade have some cracks ... but I want them. Later they gave the look of old and used steel.
Than I build my molding box with Duplo bricks and cast the Axe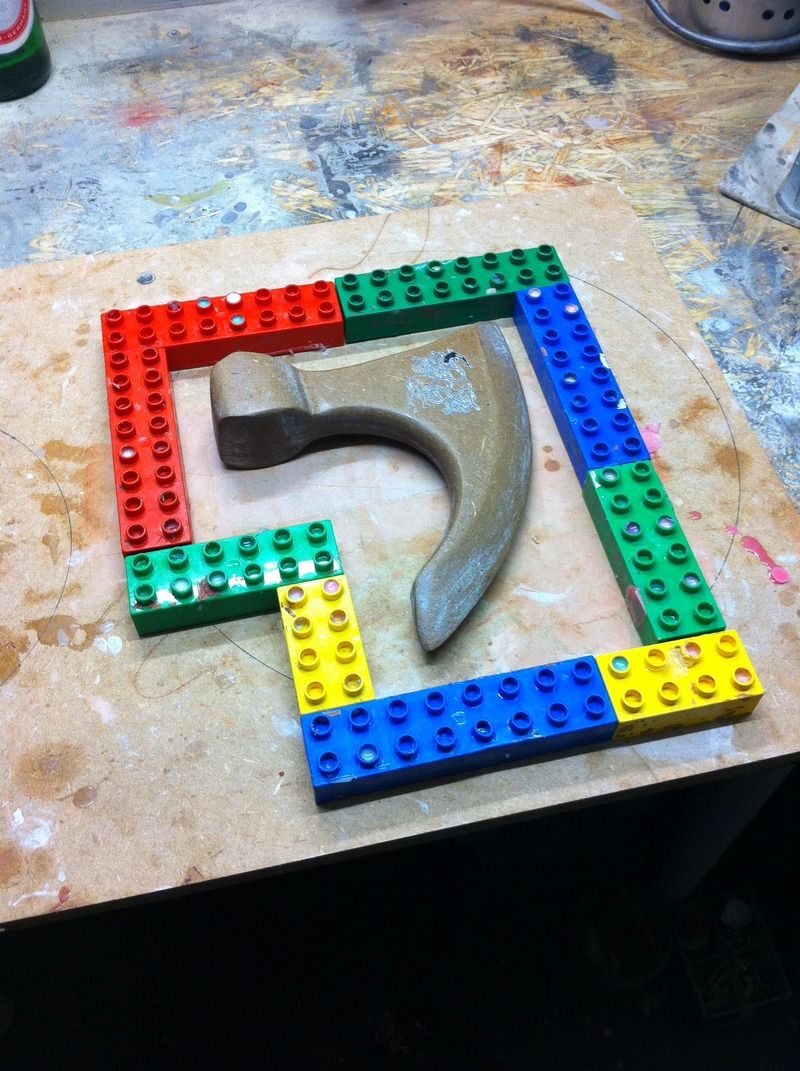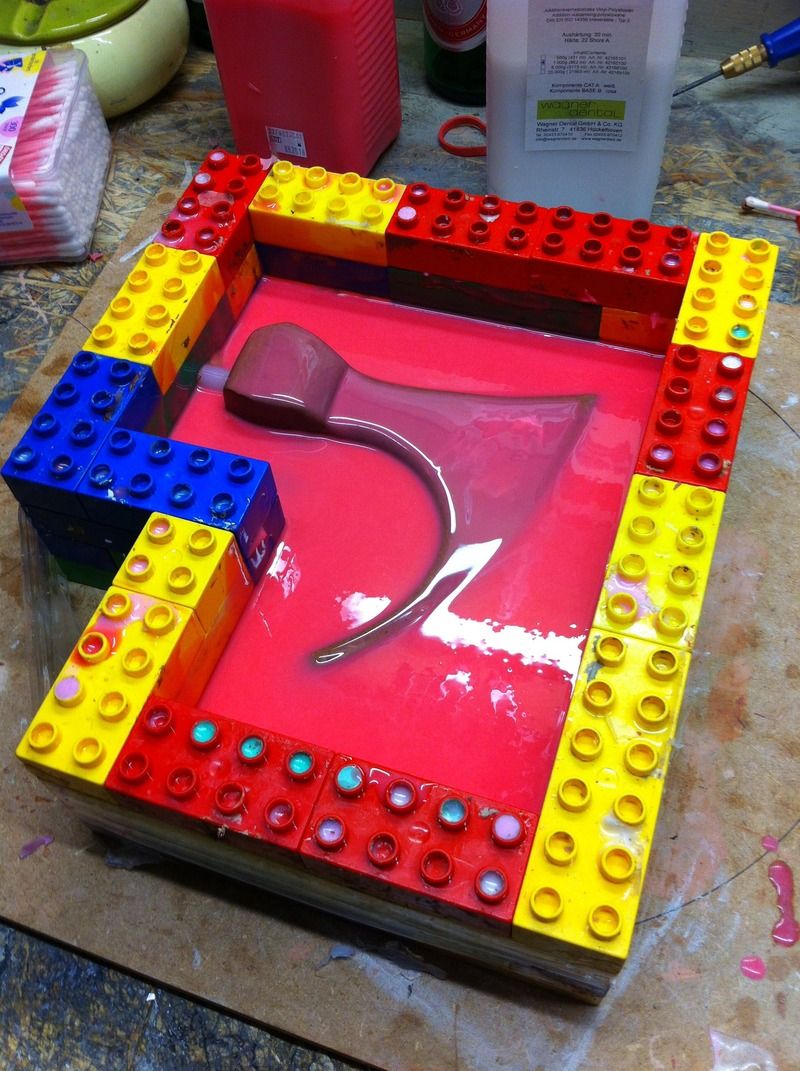 After I finish the Mold I make the first cast of the Axe. Therefore I dust the Mold with aluminium powder and fill it with cold cast resin. ( Resin and Aluminium Powder)
Fresh from the Mold I use steel wool to buff the Axe Blade and use also automotive polish cream to shine up the cast.
And here is the Viking Battle Axe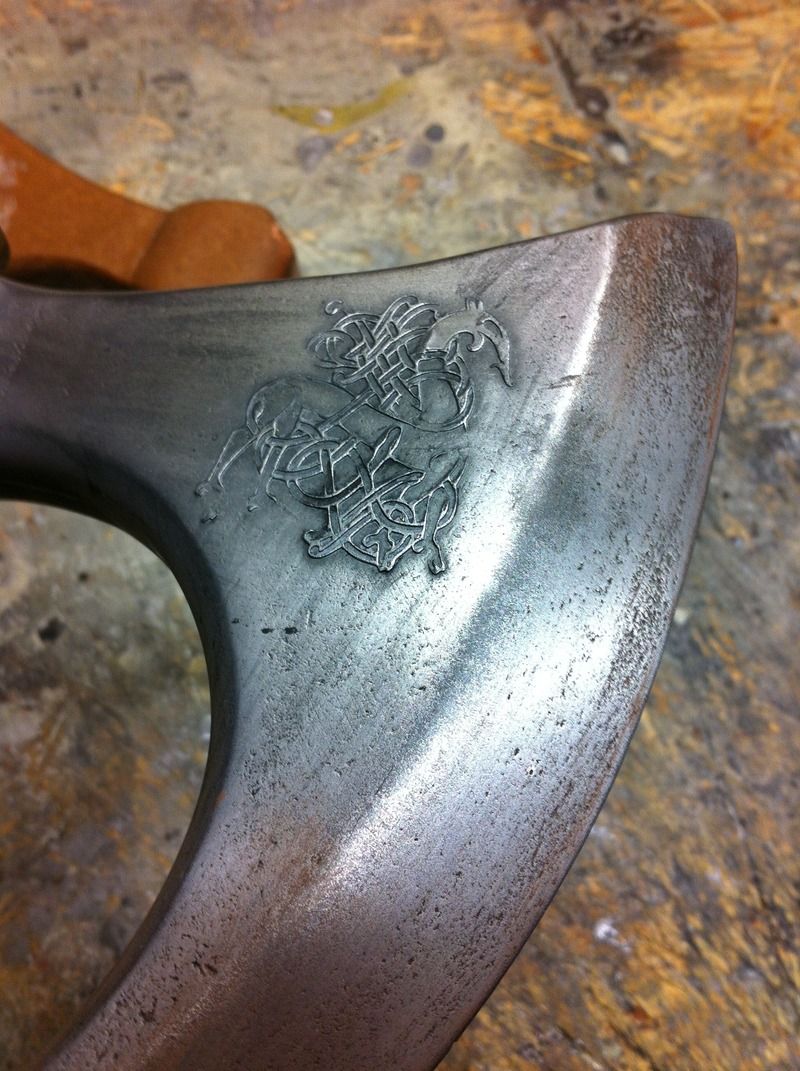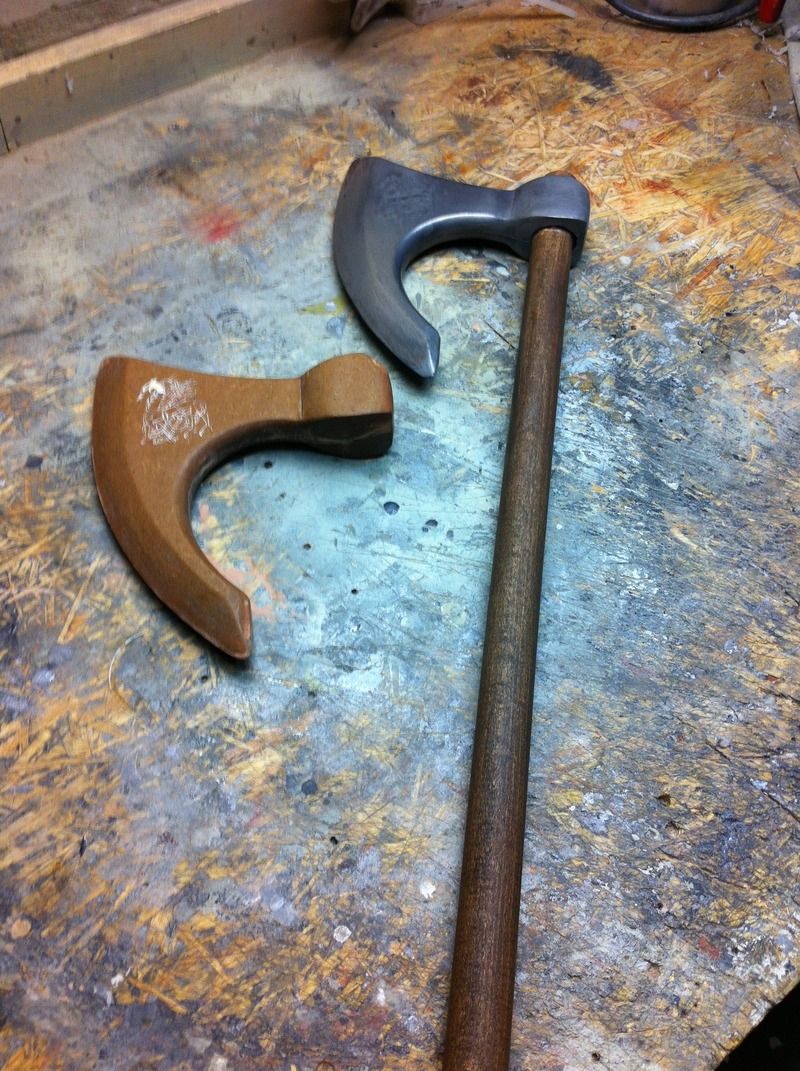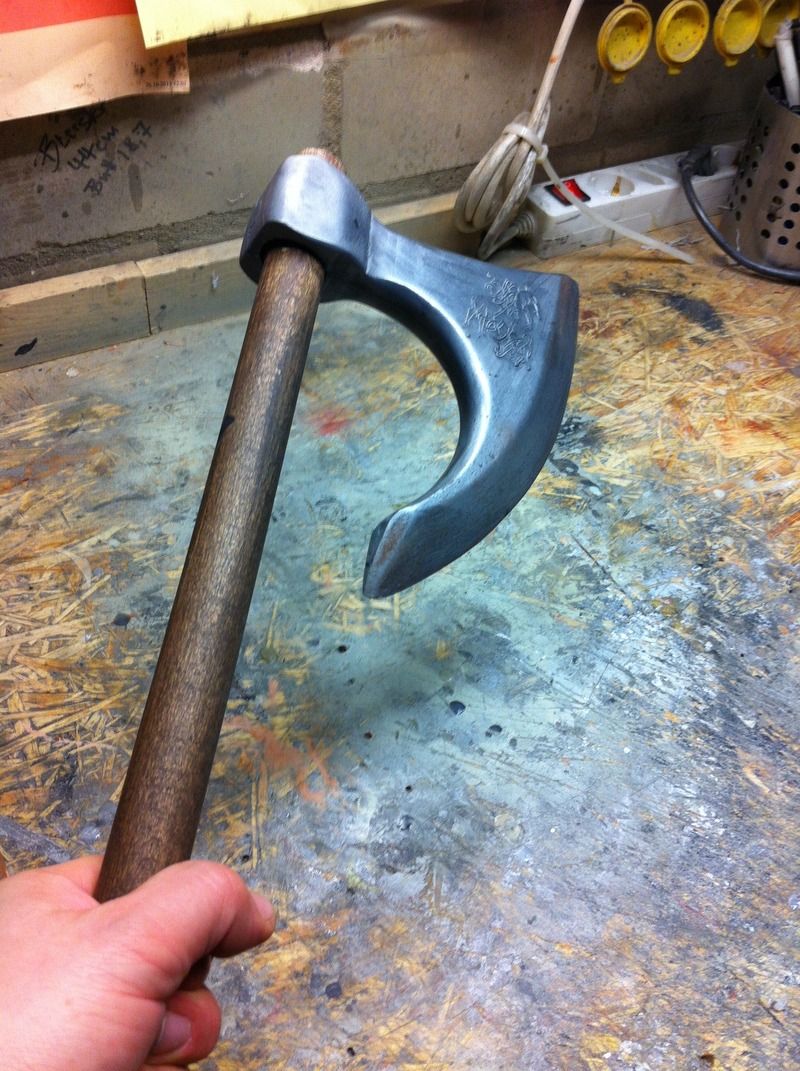 UPDATE
I there are three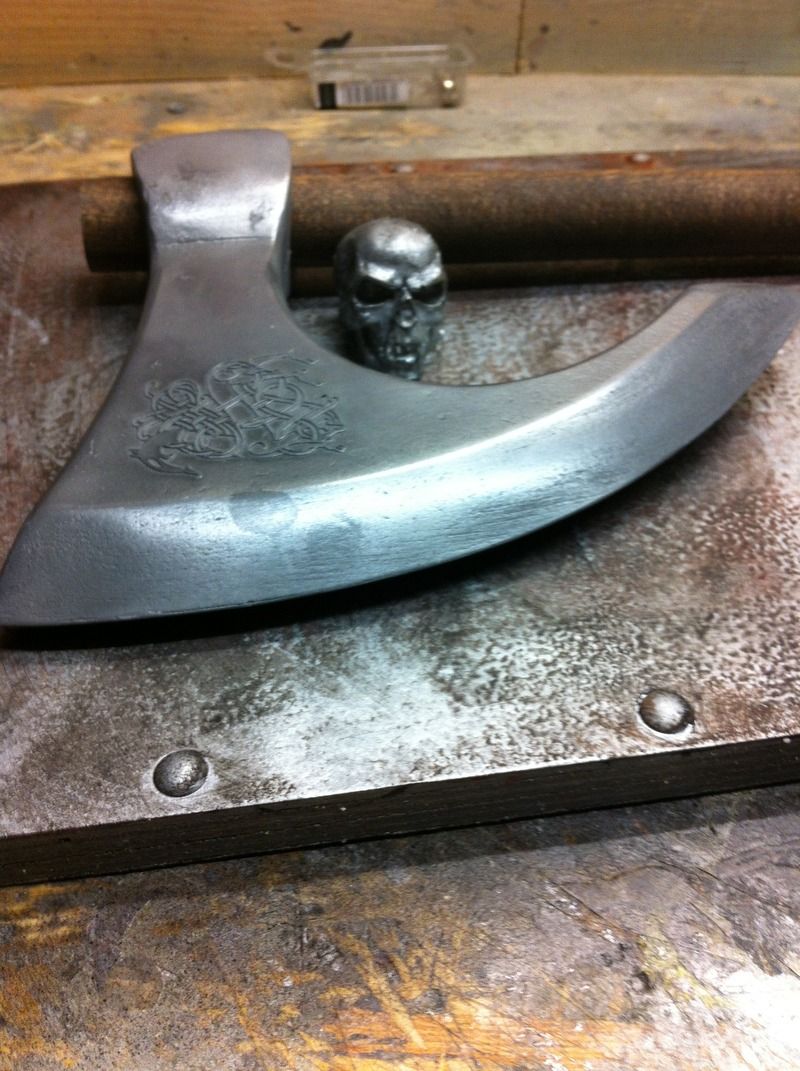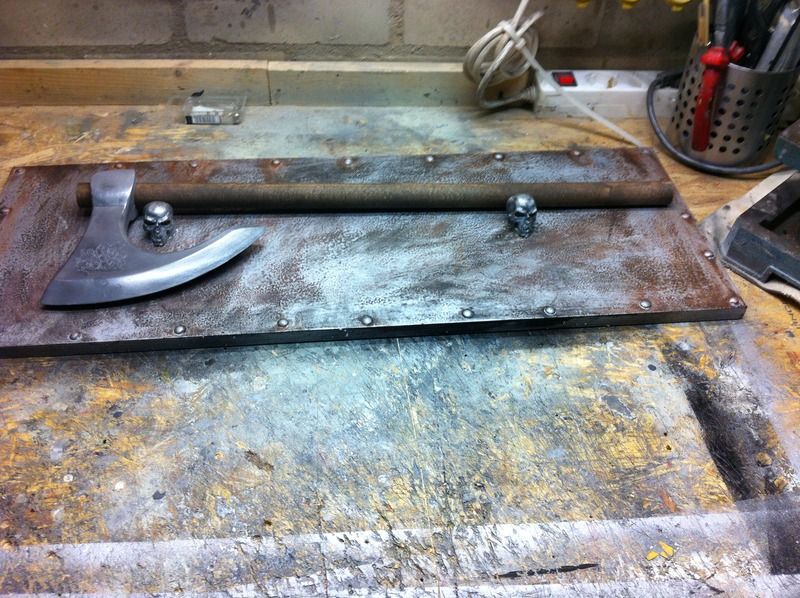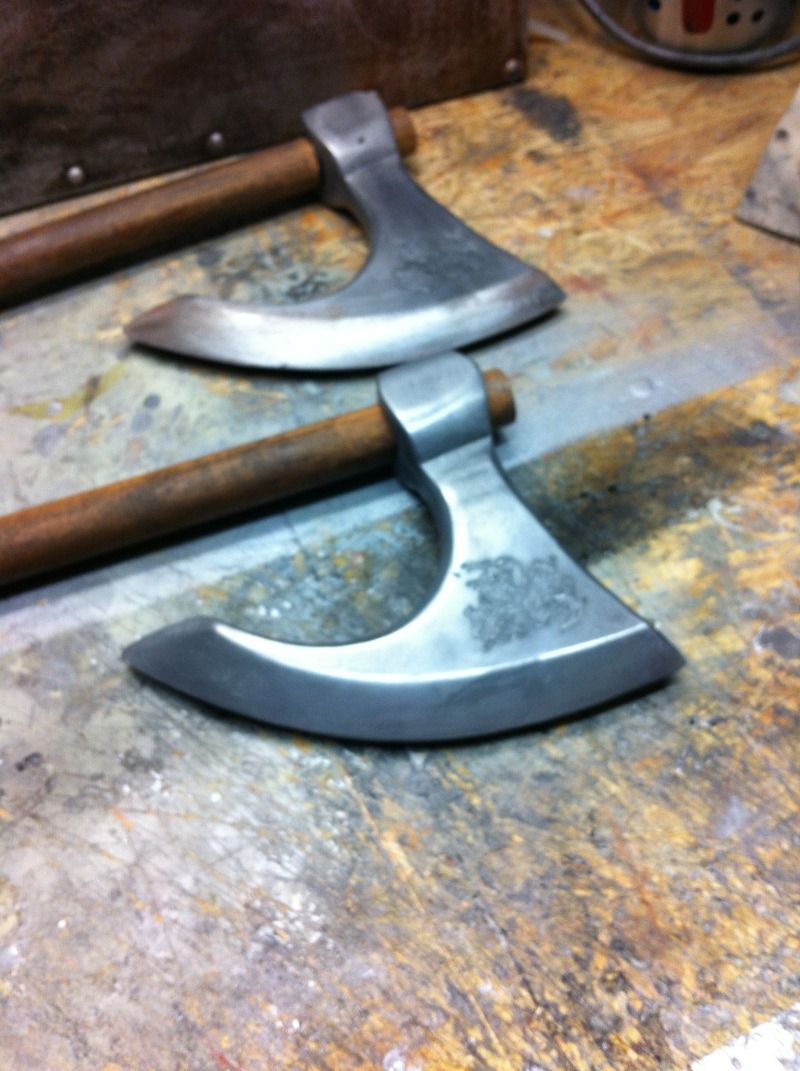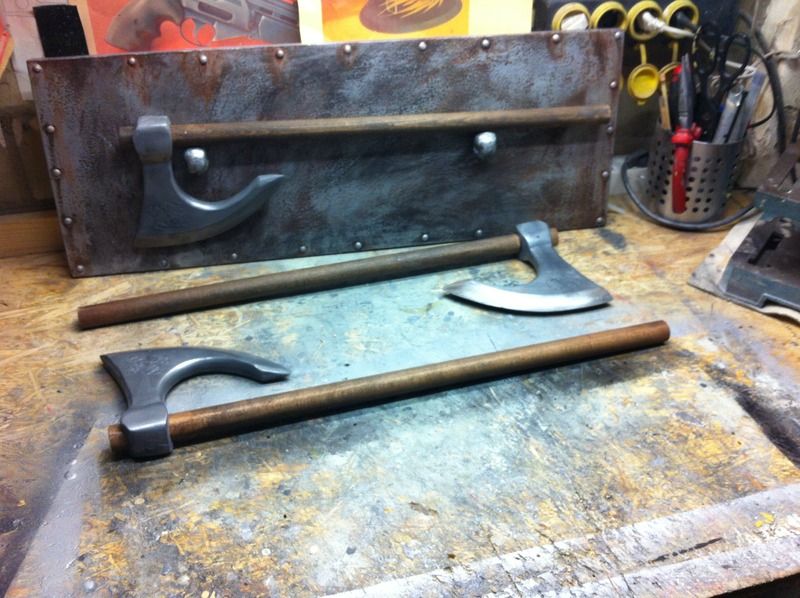 Have Fun
Kai
Last edited: