Hey guys and gals,
I am back with another first time sculpt this time attempting a custom bio based on a P1. Many of you may remember my Cobra bio design thread
http://www.thehunter...11/page__st__25
and with the near completion of my Pred head sculpt, I figured it was time to start sculpting its Bio.
Once I started sculpting, I have decided to alter the design in places from the original. I wanted to try and take the design away from the overall P1 look whilst keeping some if it features.... if that made any sense, I'll take my hat off to ya lol
Pictures of the design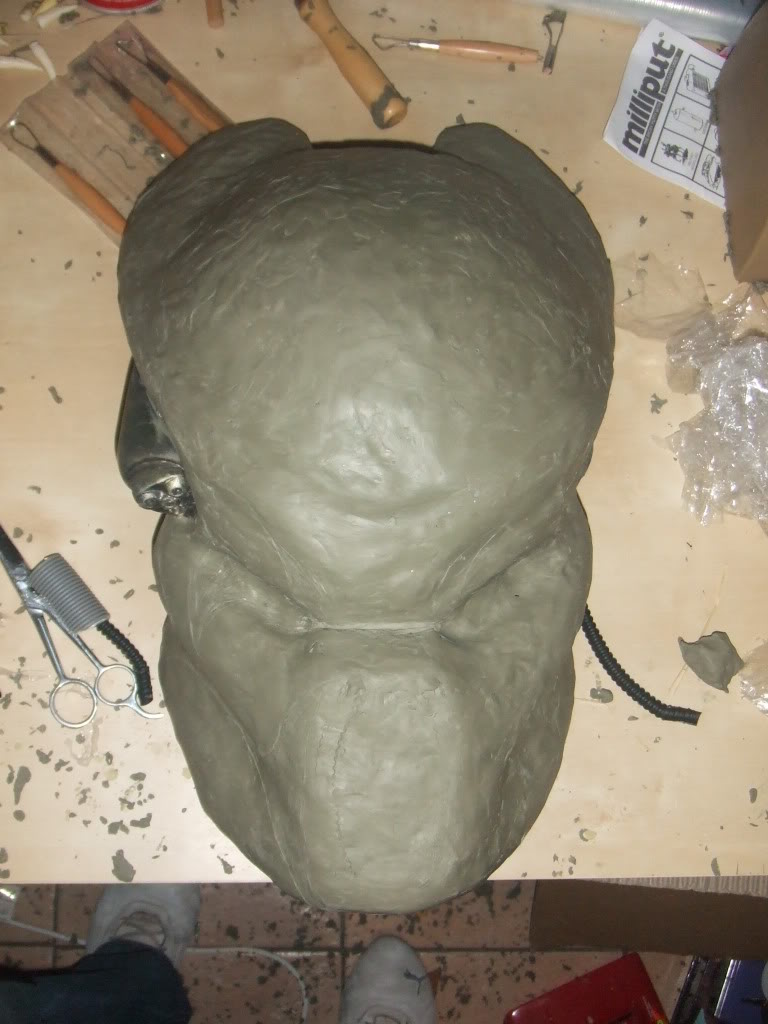 Unfortunetly I forgot to take a photo of the bio before I covered it in clay. Underneath the clay is a layer of cling film.
Started to add so rough details, needs a lil evening out and refining to make both lower parts around the bottom of the snout even. The black tubes are made from fancy kids straws and the grey is from a washing machine waste pipe.
Then added more clay around the 'cheek' areas to the snout to make a bubble effect.
Then added so more clay around the side of the center brow in the same effect. Also added in the iconic 'serpent' eyes. When the eye are cut out the the pointed triangle shape from the top will be left.
Just a couple of shots...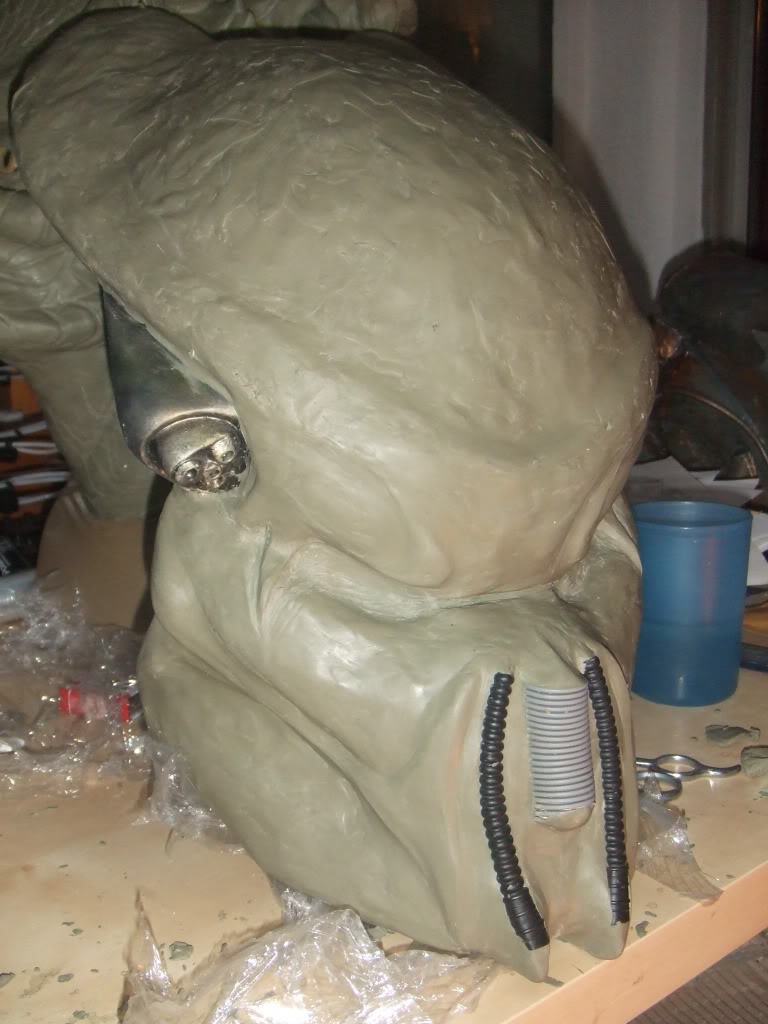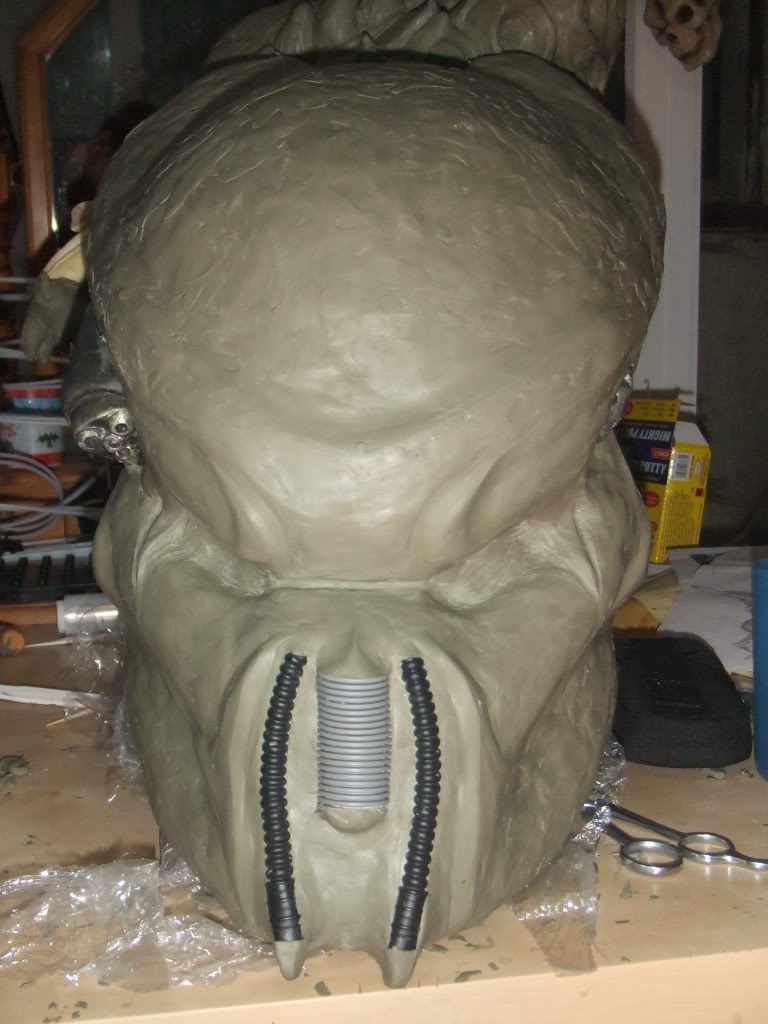 I still need to add the rough out and details to the crown area and fins. Once I have added them, I can start refining and detailing.
After various emails, I give my thanks to Steve Hird for allowing me to use his P1 as my armature which helped me get the basic shape and size for the bio. Please see
http://www.thehunter...r-reproduction/
Thanks for looking and let me know what you think.