Sr Member
RPF PREMIUM MEMBER
Cobra Commander helmet from GI Joe Retaliation.
Fully wearable with chromed visor. Made to fit large heads but will fit smaller people comfortably.
Kit Parts
NOTE: the white plastic is only for the test fitting and will be replaced with the chromed visor during production.
It will be a 3 piece kit (not counting the small insert pieces) including the outer helmet, visor, and chin strap. Will attach magnetically, just like the screen used original. Helmet and chin strap will also have cutouts to allow fresh air access and fans. Very large and roomy on the inside but will fit comfortably with padding.
Kits :
Garter Snake kit: $250

- Includes two cast helmet parts, six inserts, mirrored visor and Cobra decal.
Finished versions:
King Cobra: $600 -

Fully finished as pictured with vented metal grill inserts, foam padding, and head strap.



Black Mamba: $400 -
Fully painted with decal but
no metal mesh, vented chin strap, or foam padding. ie: mostly for display but can be worn on occasion.



To Order:

Please post here that you are ordering and then PM me with your information. Please include your full name, shipping address, email address you use for PayPal, and what version you want. Please use the names I provided to avoid confusion.

As always, I'm happy to offer no interest layaway payments to anyone that wants them.

Custom requests are welcome.


Lastly, I will also be working on a fan kit soon for venting.
Oz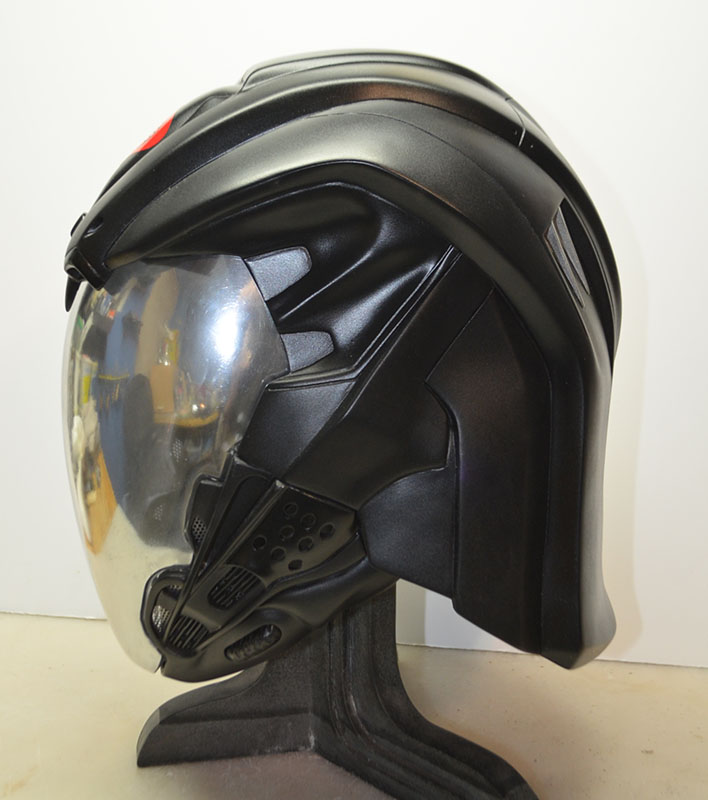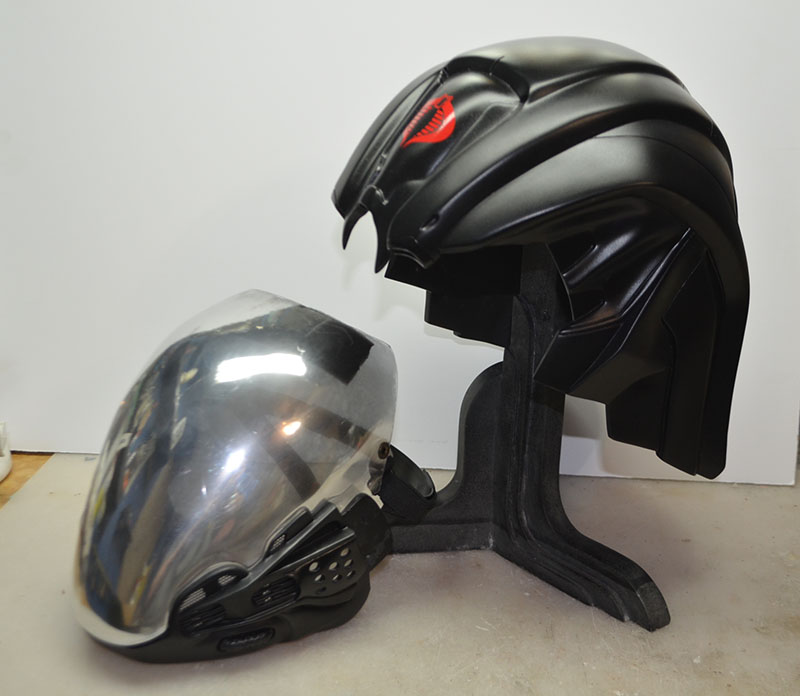 Last edited by a moderator: