Been trying to come up with something to try the EVA foam armor method. Thought about doing a "realistic" Buzz Lightyear but instead thought I would try the Coalition Deadboy armor from the old Rifts game.
I am not sure how I am going to tackle the helmet so I will just worry about the armor for now.
To begin, I asked my wife something all women long to hear. Can you wrap me in duct tape? I used the tape/t-shirt to create the template for the basic chest piece. I used only one side of the front and back so the left and right would be symmetrical. Finally, I cut the pieces from some mats purchased at Harbor Freight.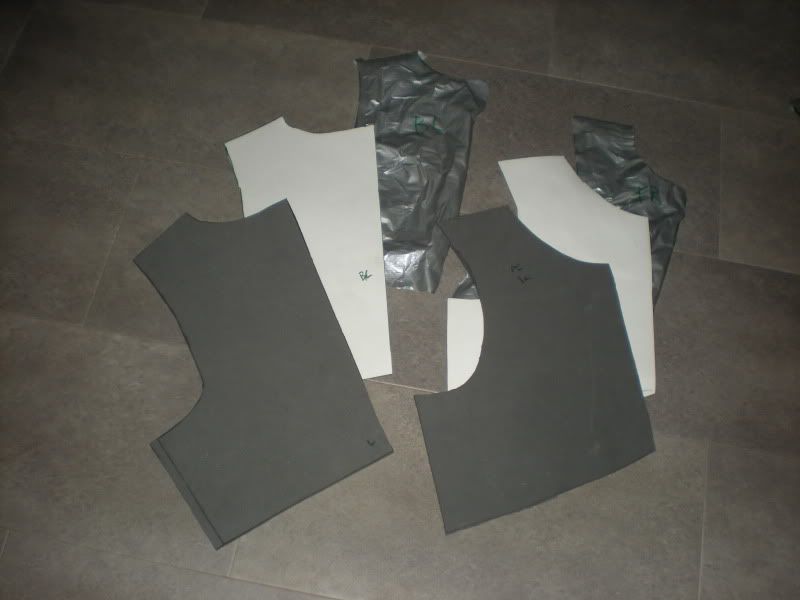 Tomorrow, with luck, I will have a basic chest piece and a start on the templates for the chest designs. The goal is to have at least the armor for Halloween. The helmet will have to wait.