Well-Known Member
RPF PREMIUM MEMBER
Started on this the other day, its very much in its infant stages but i wanted to share my first helmet from scratch.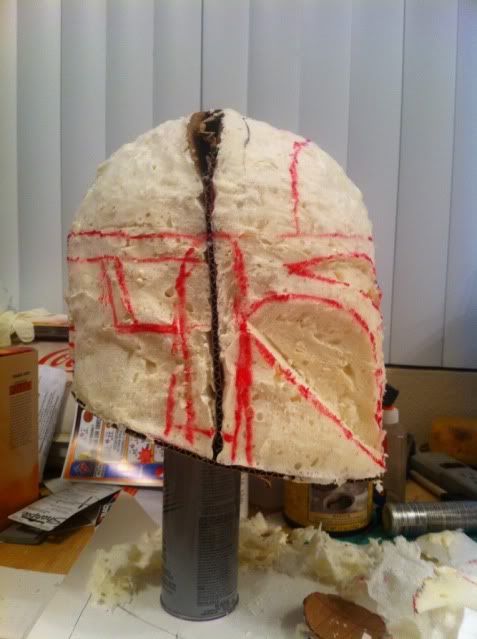 Unfortunately when I came out this morning the entire right side shrunk up, so I have to redo all the details which needed to be done anyways. Ill post some more pics tonight.
Any constructive criticism is welcome. I could always use some extra sets of eyes on this thing!