Greetings!
I'm working on a classic Leatherface costume (1974 version). I wasn't really going for screen accurate but
did
get one of Indy Magnoli's wonderful ties.
The apron in the movie sometimes looks cloth, but the night scene with Pam and Franklin makes it look shiny. Not sure what they used back then, but mine started life as a $4 white, cloth butcher's apron I got from eBay:
I first dyed it goldenrod with Rit, then went to work on the bloodstains using food coloring, red temporary hairspray, and various watercolor dyes. I may have gone overboard (the movie one isn't nearly as bloody) but sorta like what I got. My only disappointment is that the "fresher" bloodstains dried too light. The mix looked great on a test shirt, but the apron is a coarser fabric so it dried differently.
Here's where I need help. I picked up one of Sinister Studio's Gein Grene masks and switched out some of the thread for rawhide shoelaces (again, not screen accurate but I like the look). The only weak part of the mask is that they skimped on the hair: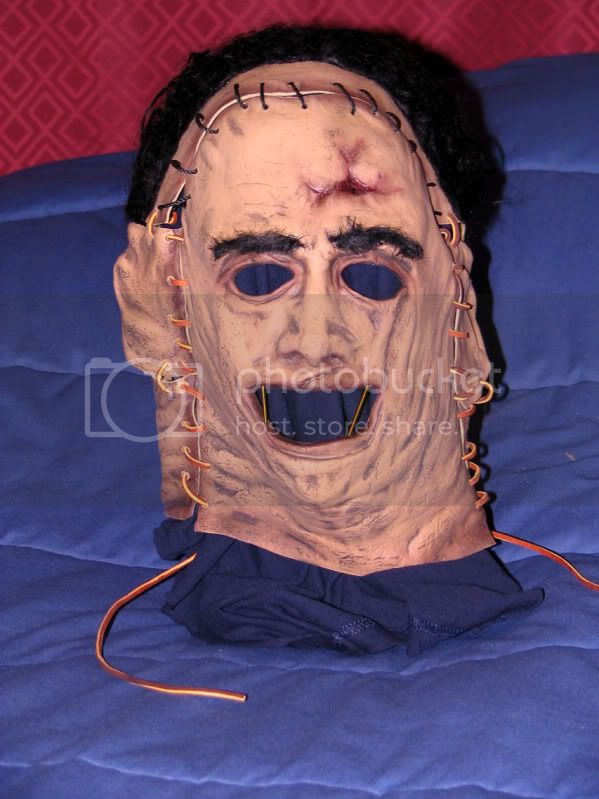 My plan is to remove the hair from a much cheaper Leatherface mask I previously bought but that has a MUCH better wig and glue it onto my new mask. I'm going to try dying it with Revlon hair color first: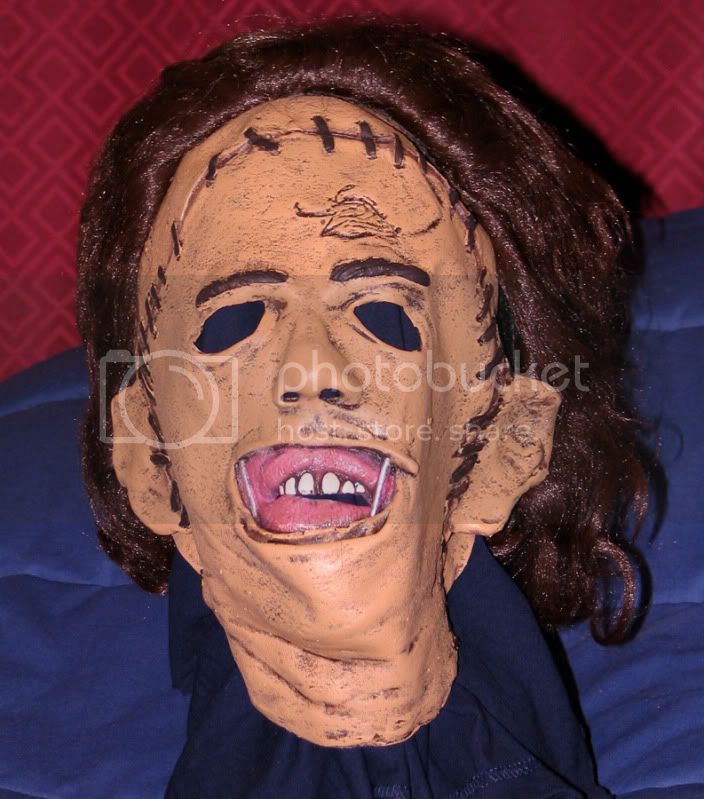 Should I cut off any of the hair of the Sinister mask first, or just glue the new hair on top of it? I'm thinking of using liquid latex. Also, can one even dye synthetic wig hair in the first place, or should I not risk it? The wig on the cheap mask is too light, I think.
Any hints or feedback would be
greatly
appreciated. Thanks!