Hi Everyone,
My Budget Chewie build has been on the backburner for sometime now, ( needing motivation to start on it again).
So i figured that this Bowcaster build might get me back on track to finally try to finish the suit. ( had some freetime so did this over the weekend)
stated by transferring /creating a templte from a file found online ( credit to owner)..
template was then used to make rough stock out of EVA foam..modified the template to make it about half an inch longer on both ends..
single point scope out of an old small flashlight and some other greeblies scrounged from the storeroom...a pair of 4x20 scopes has been ordered, cost is so low that making a DIY for those will not be practical trying out the scale of the scope and also the sideplate template with rough layout of the knobs...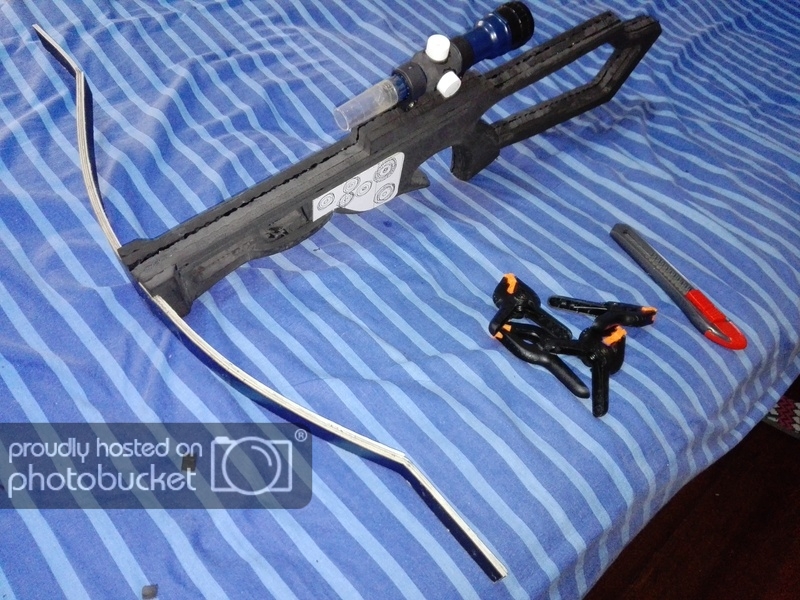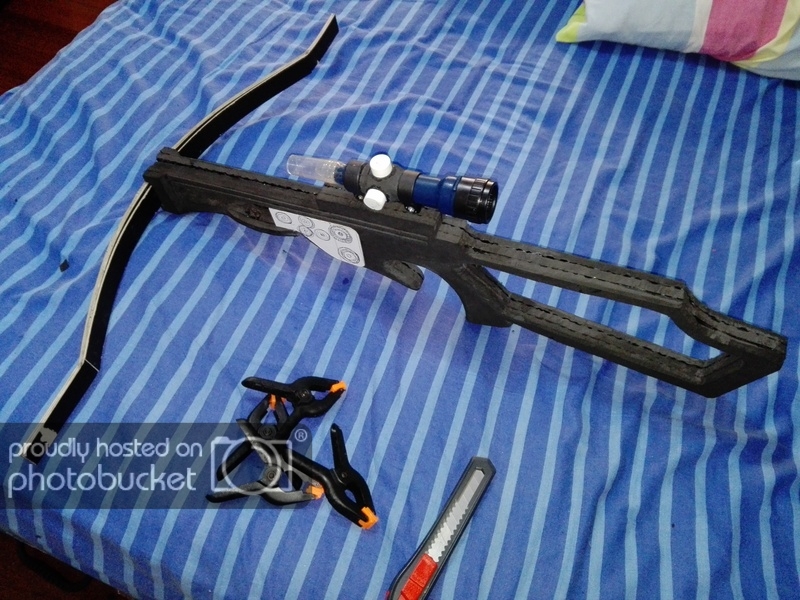 trying on the bow ( layered illustration board) for scale...
an old curtain rod ( cut to size) becomes the barrel, also checking out the barrel support and the frontsight/bowstring catch... total length is approximately 28 inches
everything is in rough condition, but as soon as basic components are complete...shall proceed to fine tune all and replace parts for better ones when it becomes available ( and practical, haha)
comments, suggestions and constructive criticism are highly welcomed.
thanks for looking.
Last edited: