Whew. It's been forever since I've been able to work on any Predator gear (work has been beating me into the ground). I still have my skins to work on, and various other parts, but due to the weather and my schedule I'll be working on some gaunts in the near future. I've been doing design sketches; I'll probably run very close to the original P1 style gaunts, of course, with a few personal touches. I'm starting on my LEFT gaunt, which will in fact have the blades. The right gaunt will be my computer gaunt. (One of my personal touches).
I finally managed to get my blades in.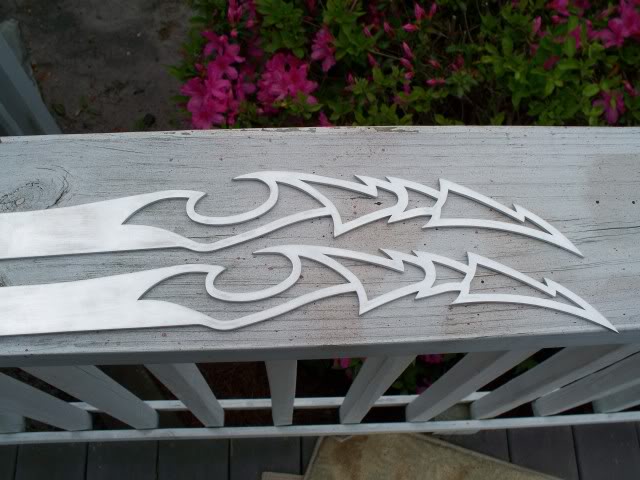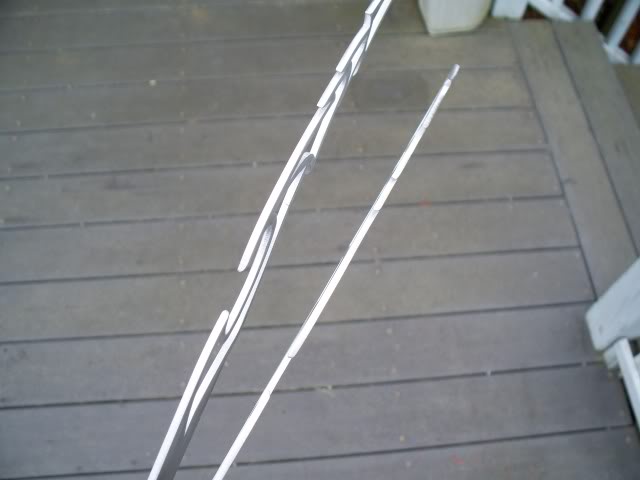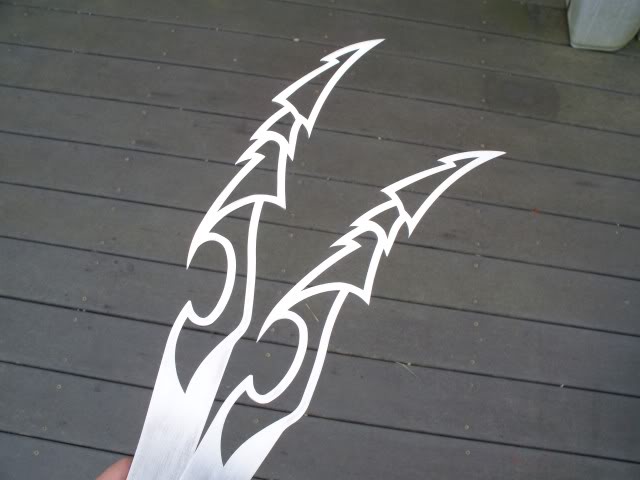 They are 1/8" thick aluminum, laser cut. The edges are dulled, and I won't be sharpening them, but I am considering bevelling the edges slightly so they don't look so dull. With my current gaunt design, they will be able to move forward and backward in the housing, but it will have to be done manually. Originally I was going to have them done 1/4" thick, but the shop couldn't do that. In retrospect, 1/4" might have ended up being too thick. Now they have a very nice, sleek look.
I went with the cutout look because I thought it would be fairly unique, and honestly, to get the blades laser cut it had to be a "flat" image. Since they are aluminum, I will be using a jeweler's polish and very fine (800 grit) sandpaper to make them gleaming bright when I get the guants finished.
I'd love to say I'll be posting updates often about this, but I know my schedule is going to be problematical for working on props. (In addition to real work, there is also a short film I'll helping put together). But I haven't given up yet!
Charlie