Sr Member
RPF PREMIUM MEMBER
This is an interest list for a run of ceramic Geisha mask sculptures like the one in Rick Deckard's apartment in Blade Runner;
I am the proud owner of an original mid-century geisha mask sculpture very similar to the screen-seen mask so I am basing this new run on the detail and dimensions of an original vintage mask rather than just using screen captures. My own vintage mask is cast in metal (aluminium or a pewter type alloy of some kind) but I am going to re-create the
appearance
of the screen-used item which looks like porcelain. The only masks like this to ever come to light have all been brass 'pressings' except for mine which is cast white metal
The finished sculptures will be hand-made by me from the same ceramic material as my recent run of Blade Runner Asian wise-man statues. They will have a silky white glazed surface and be mounted on wood bases with a clear acrylic mounting rod. In order that no-one thinks I am passing off this piece as an original mid-century sculpture I will be clearly marking each mask on the reverse with my own impressed stamp to identify it as a new work as I did for the previous 'wise man' sculptures. This mark won't be visible when the mask is displayed. The back of the masks will be un-finished. The original mask is currently undergoing 'restoration' after living a hard life and I will be making my casting mold in the next week or so. I am a full-time artist-maker and I will be creating these sculptures myself, by hand, one piece at a time in my small studio workshop using 'negative' moulds made from hard potter's plaster which will enable casting in liquid clay. If you saw my previous run of ceramic sculptures you will know I now have some experience with this technique.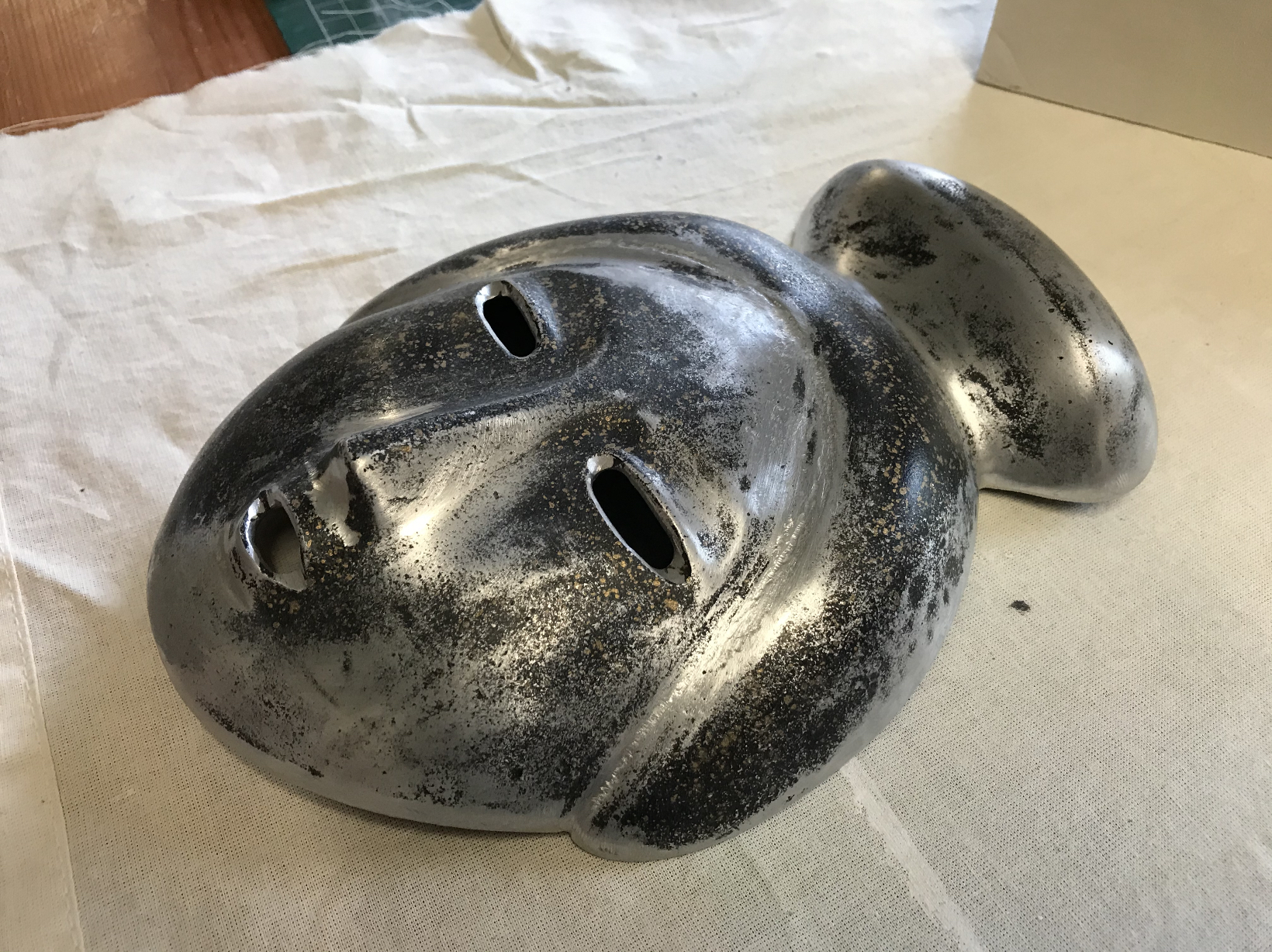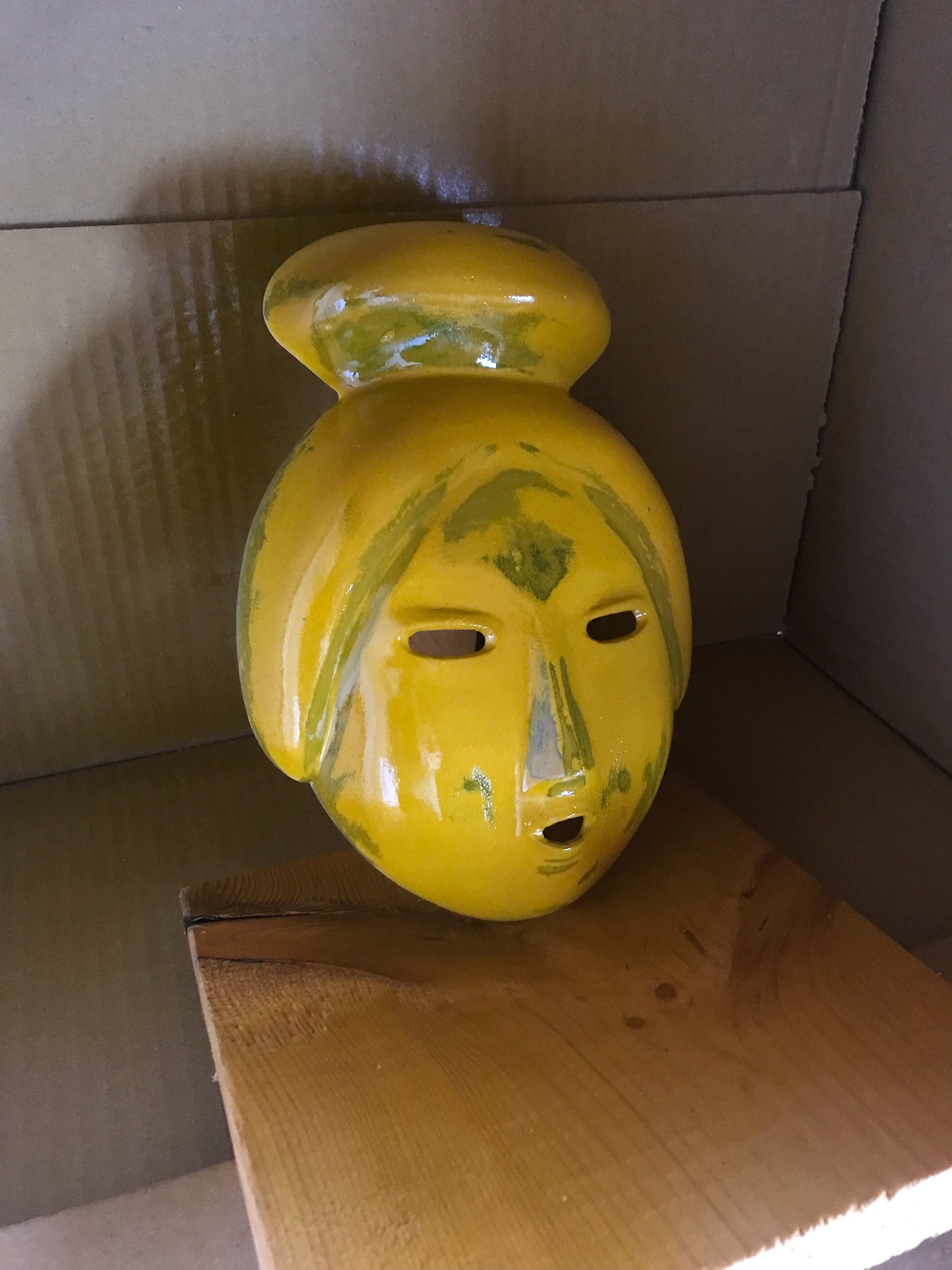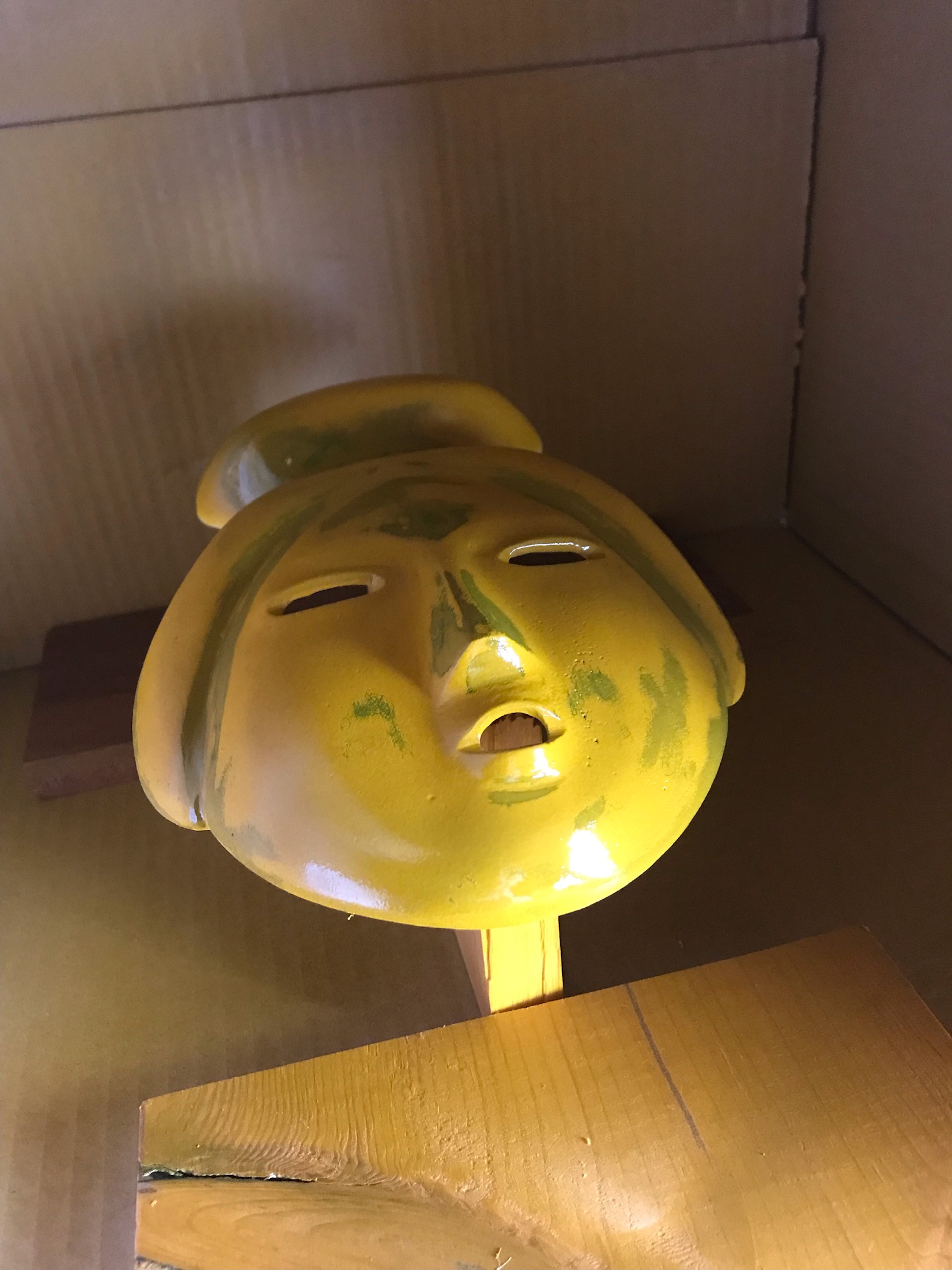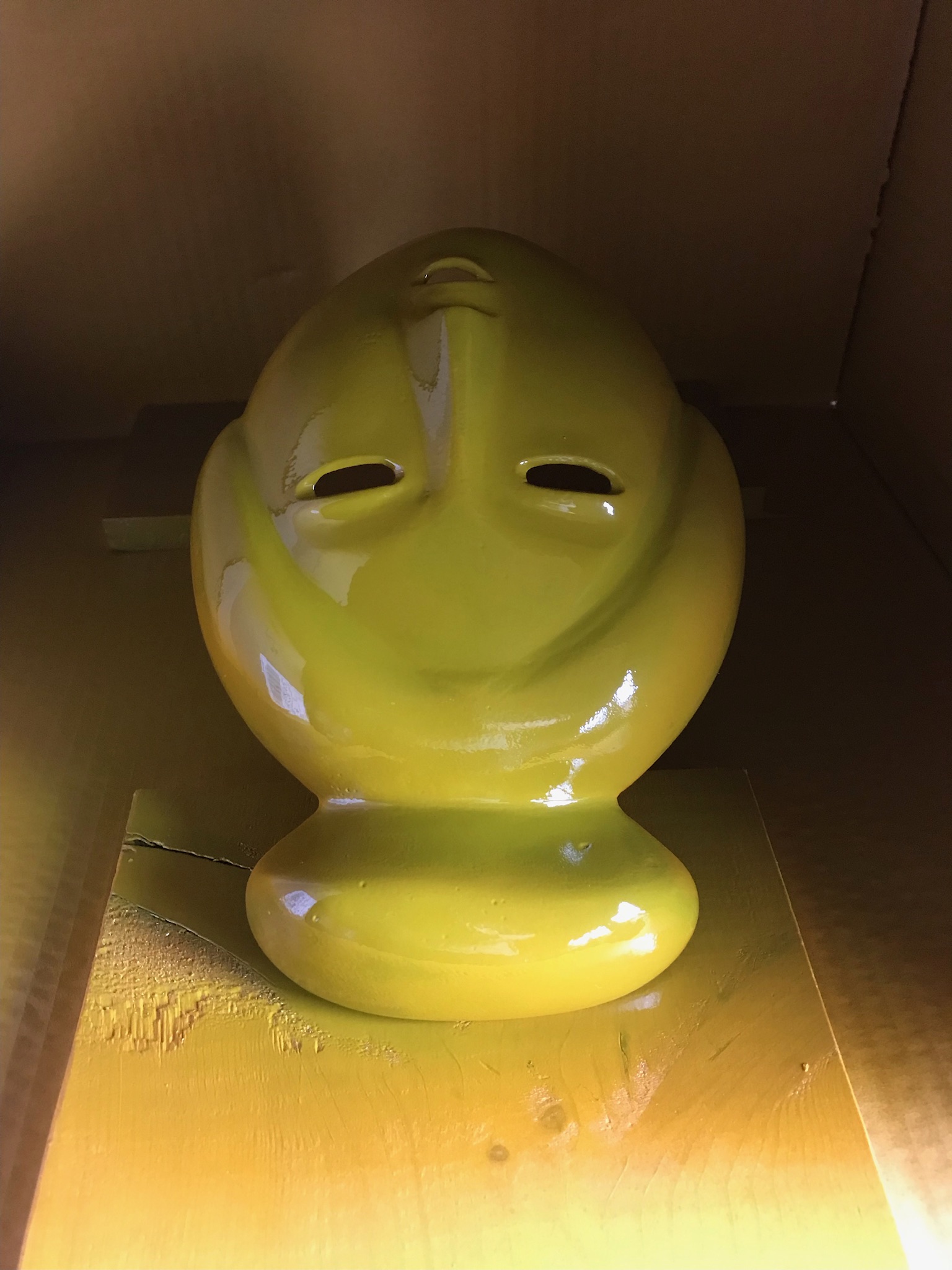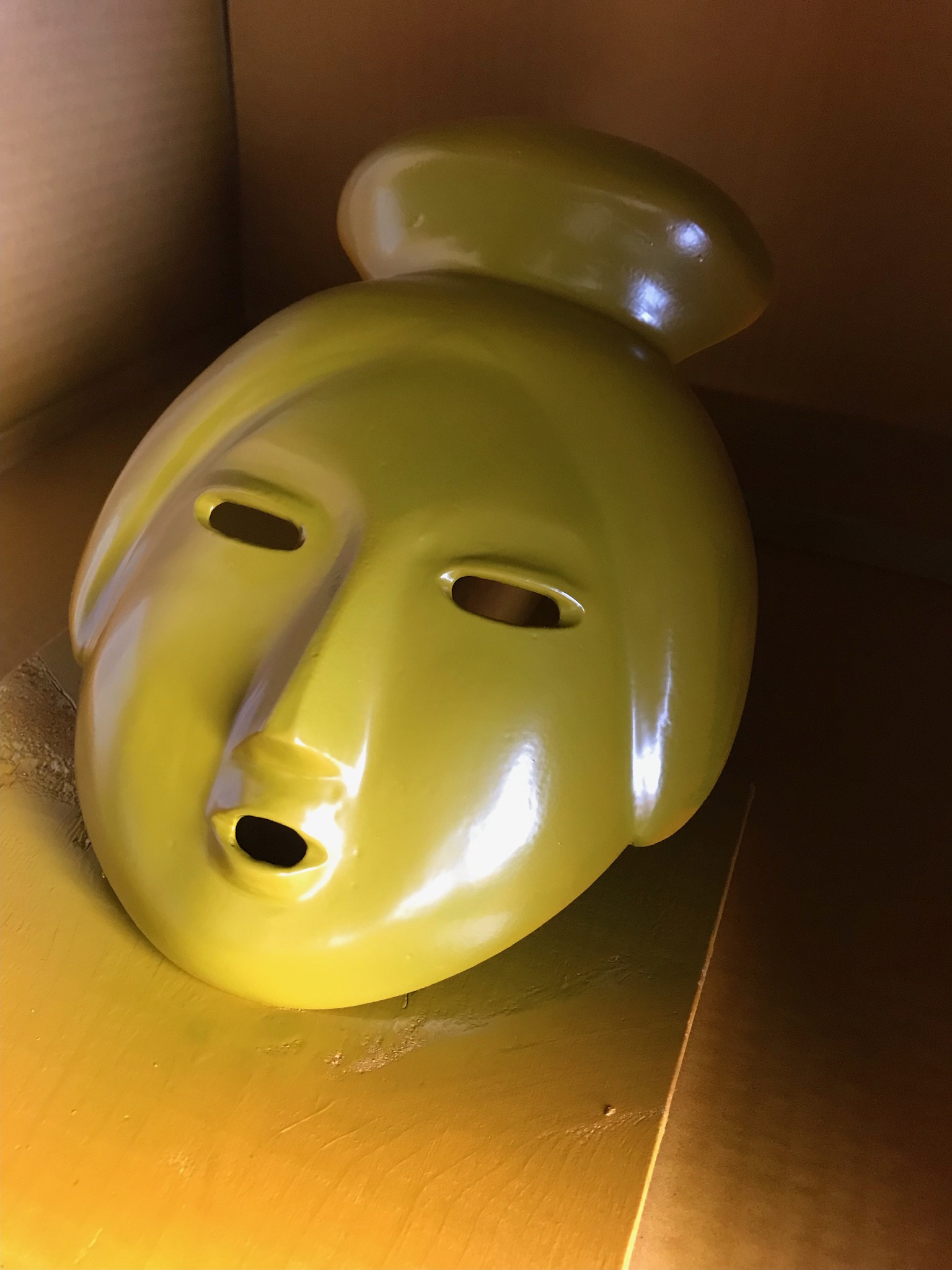 This isn't going to be some cheap chunk of resin like you might find on eBay, it's going to be a fine hand-made ceramic sculpture so It won't be quick or cheap but it is going to be an awesome interior-design statement piece regardless of it's association with Blade Runner. As with my previous project run I will only ask for payment when finished pieces are ready to send out.
The thing everyone needs to remember about this piece is that it's most definitely not perfect. The mid-century original I'm using has a bit of 'twist' on the top-knot and a few small tooling marks around the eyes and mouth. It's also being made by a relative newcomer to the world of ceramics (I'm primarily a glass-worker) so please study the pictures of the original, the restored mask and upcoming details as they emerge on my blog;
www.bladerunnerthoughts.co.uk/2022/10/17/thoughts-about-making-stuff-1-geisha-mask-sculpture/
UPDATE - PRICES WORKED OUT;
I have worked out my costs and outgoings for this project, right down to the last sticky label, and the final details are coming out as follows;
1x hand cast ceramic Geisha mask with ceramic post-mounting-block on the reverse.
1x Iroko wood display base, 115 x 115 x 38mm, drilled and 'Danish-oiled' with soft blue felt bottom.
1x 10mm x 250mm clear acrylic rod mounting post.
All packaging materials (with the exception of brown packing tape) will be biodegradable and recyclable including the bubblewrap.
UK : £75.00 per item, delivered.
EU : £85.00 per item, delivered.
Rest of the world : £95.00 per item, delivered.
All orders for sculptures will be handled using Paypal and completed orders will be sent to the customer's Paypal registered address. All orders will be sent from the UK by Royal Mail tracked service with tracking numbers supplied. To help the buyer I will mark all overseas orders as 'gift' on the customs declaration with a declared value of £10.00 to help reduce charges at your end (but I make no claims or promises about any charges you may get - after I post an item it's out of my hands).
Right, I think that's it. Anybody want one?
First Run Interest list;
1. JetSetWilly
2. stussy
3. Trooper_trent
4. RipleyL
5. centre68
6. MandoJedi
7. TangoGirafarig
8. Darthwhitey
9. Kalel76
10. AnalogJunkie
11. The Sweatshop
12. ScourgiousJinx
13. teecrooz
14. Harrison4257
15. Johnnyfl
16. JAC5
17. blobcat
18. Kurtyboy
19. EmmaInCandyland
20. Septic
21. bbmchl
22. Ladysniff
23. Mechanized
24. Stefan Jones
25. seekerofgiants
26. The Sweatshop
27. Buch
28. rickhoward
29. Keyser soze
30. Fatswaller78
31. zrl
32. c0axial
33. retrofreak82
34. Miles Medic
Last edited: