Hey guys I know the pictures are a little dark and I will update them and show pictures during day light. But i couldnt wait to put them up I wanted to show a huntatorial on it but I deleted all the pictures by accident so that made me a happy camper. Well hope you enjoy. Bio is from Hez. He is an excellent person to work with and has great deals and quality on everything he sells!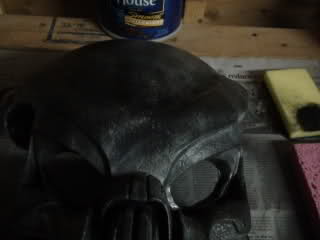 This is after primer and after some weathering but still working on it you can see towards the top some highlighting.

It looks really dark black but it is lighter than that in person!
Thanks for looking dudes!